While many Liverpool fans have already earmarked Xabi Alonso as Jurgen Klopp's successor, it appears he is being lined up for a new job elsewhere.
Having emerged as one of Europe's most impressive young managers since taking over at Bayer Leverkusen, Alonso has caught the eye of supporters on Merseyside.
With Jurgen Klopp's contract currently due to expire in 2026 – though the hope is he extends that further – the former Liverpool midfielder has been touted as successor.
However, given Alonso's success at Leverkusen, who are currently second in the Bundesliga with 13 points from five games, waiting another three years may be out of the question.
According to Radio MARCA, the 41-year-old is positioned as favourite as Real Madrid seek a replacement for Carlo Ancelotti.
With Ancelotti expected to take over as Brazil manager at the end of the season – albeit unconfirmed as of yet – the Spanish club will be in the process of identifying the next in line.
Alonso played for Real for five years until 2014, having arrived from Liverpool in a £30 million move in 2009, going on to win five trophies.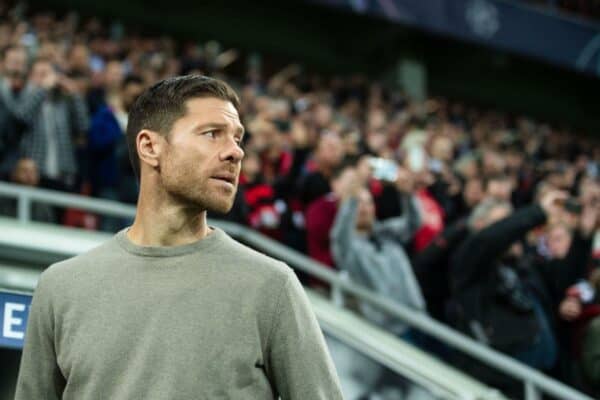 It would not be the first time the Madrid club has turned to a relatively inexperienced former player to become manager, with Zinedine Zidane a prime example.
In fact, Alonso is more accomplished at senior level than Zidane was when he took the job, having already led Leverkusen to the semi-finals of last season's Europa League.
The average shelf life of a Real manager over the past 10 years is short, however, with six managerial changes including two stints for both Ancelotti and Zidane.
No Real manager has led his side into more than 200 games since Vicente del Bosque, with 233 between 1999 and 2003, with Jose Mourinho the next closest with 178.
Perhaps Alonso can still squeeze in a stay at the Bernabeu before eventually taking over at Anfield!