Solutions are not hard to find if those in charge are intent on making change, but if they are struggling, as it appears, here we have five simple ways to improve refereeing standards.
Tribalism, whataboutery, we have seen it all following the complete procedural failure in the defeat at Tottenham that led the PGMOL to say a "significant human error" occurred.
In response, Liverpool released a statement of their own after "sporting integrity" was "undermined" by Luis Diaz's goal failing to be awarded via VAR intervention.
The club wants to see "improvements to processes in order to ensure this kind of situation cannot occur again," but what could those be?
Here, we look at five of the more simple solutions that would start creating positive change.
Make audio recordings public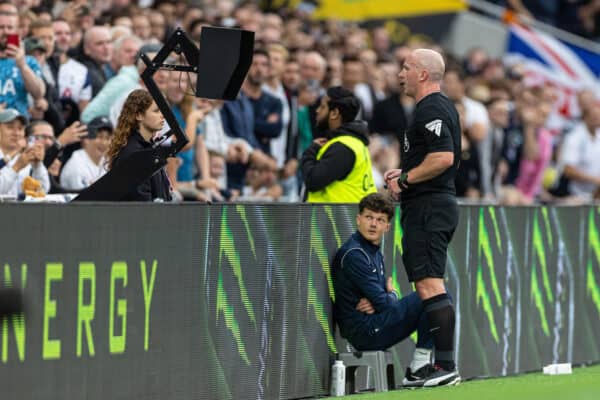 If the right protocols and procedures are being followed, there ought to be no issue in audio recordings between officials being released.
That we do not currently have access to recordings only adds to the lack of transparency that leads people to think of officials as working against clubs rather than with them.
Transparency is a crucial element to how we make a positive turn and so far, referee chief Howard Webb only picks and chooses when audio is shared.
Currently, FIFA block the ability to hear audio live during the match and thus the Premier League itself cannot implement it, but they can certainly be one league that pushes for that to change.
We can all dream on that one, eh?
The minimum we need with this is to have all the audio be accessible, it cannot be that they pick and choose what to tell or share – it has to be everything.
Semi-automated VAR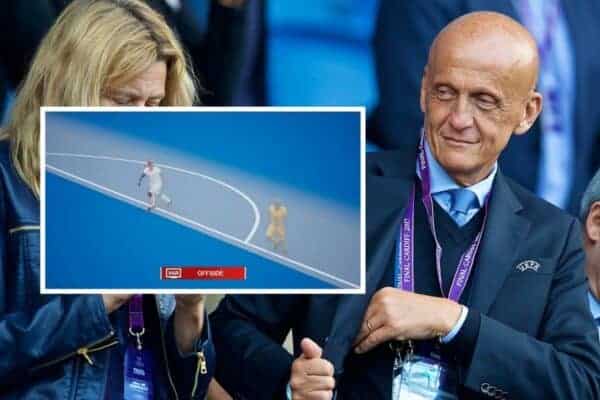 This is an evolution of VAR, it helps provide quicker and more accurate offside calls with the use of dedicated tracking cameras to offer an automated offside alert.
The final decision is still the responsibility of a human – hence the 'semi' in semi-automated – as they will need to manually check the kick point and offside line is correct.
The system was used at the World Cup in Qatar and across European football, including the Champions League, but was snubbed by the Premier League for this season.
So while human error is still very much possible, it is reduced thanks to the technology doing the baulk of the work when it comes to intervening by drawing lines or finding the exact point the ball was kicked.
Premier League clubs will hold the power for its introduction, you sense more will be on board now!
Communication protocols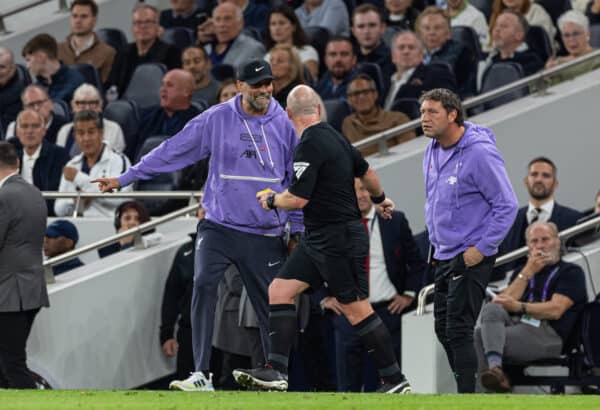 If you have ever tuned into rugby union or rugby league, cricket even, there is a clear process of how they communicate and how they advise the on-field referee or umpire.
The discussions are calm, composed and with key words that signal the processes currently underway – whether that be a check on the legitimacy of a score or disciplinary action.
When you compare that to what we heard with John Brooks and those on VAR at Newcastle as he went to send Virgil van Dijk off, it was chaotic with multiple voices speaking at once.
Now, there are clear differences in these processes, but the PGMOL need to create simple, effective and calm communication protocols that are consistent with every set of officials.
There is best practice to follow across world sport and the PGMOL cannot be above it, start with the basics and ensure there are clear processes to follow – it really should not be that hard.
Officials cannot referee outside Europe 48 hours before a game

It sounds like basic common sense, right?
In the Tottenham game, both the lead and assistant VAR – Darren England and Dan Cook – were officials in the United Arab Emirates two days before the match in north London.
Considering the significant mistake was said to be due to "human error" it is not farfetched to suggest that fatigue could have played its part, if this is how it did actually unfold.
There is no need for this tight of a turnaround. Just as clubs who play in Europe on the Thursday night do not get selected for Saturday matches, the same has to be in place for referees.
Employ independent VAR operators

The referees we see each and every week on the pitch also take their turn as VAR operators at Stockley Park, it should be no surprise that we see the mistakes we do despite the availability of various angles and replays.
And we have already heard former referee Mike Dean say he did not send a fellow ref to the pitch side monitor as he was "a mate" and he didn't want to give him "any more grief."
Getting to the right decision does mean that sometimes someone has made a wrong call but as there is a boys' club at play, there are clearly roadblocks in place.
So, get independent, specialist VAR operators who work separate to the on-field officials and are trained in the adequate communication procedures noted above.
If VAR is to be persisted with, treat it as the expert operation it needs to be, not something referees are in and out of on a week by week basis.