Throughout Liverpool's history, there have only been 21 managers for the men's team and, incredibly, 38 percent of them have also played for the club. Quite the feat.
It is not unusual to see players turn to management roles after hanging up their boots, but it is rare to have donned a club's kit as a player and subsequently lead as manager.
Of the Reds' 21 managers in their history, eight have done just that.
The first was Matt McQueen, followed by Phil Taylor, Bill Shankly, Bob Paisley, Sir Kenny Dalglish, Ronnie Moran, Graeme Souness and, finally, Roy Evans.
That is quite the list of footballing brains to have experienced both sides of the white line at Anfield – together, they combined for 1,992 games as players, and 2,489 as managers.

Your eye may immediately be drawn to Shankly and thus question his inclusion, but he did once play for Liverpool in a Merseyside derby in 1942 as a wartime guest player under George Kay.
Shankly was part of the 4-1 victory over Everton having been named in the starting XI alongside Billy Liddell – who would later play 12 times for the legendary Reds boss.
One game as a Liverpool player ensures Shankly is nestled in this list, though it was his time in the hot seat that proved revolutionary with 783 games and seven major honours.
The first Reds player to become the club's manager, though, was McQueen. He joined in the club's formation year in 1892, played 107 games and made history by winning two league titles as both an outfield player and a goalkeeper.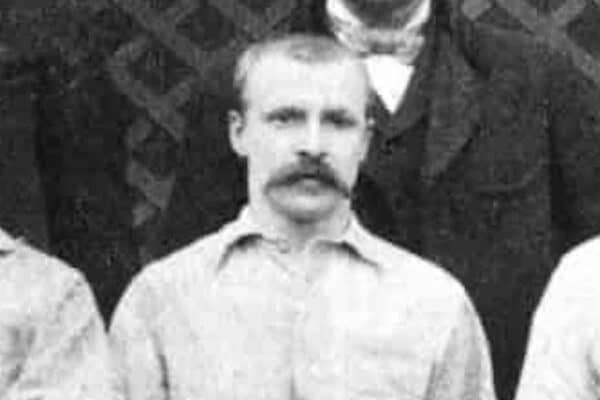 Twenty-four years after his last game for Liverpool, McQueen, who was club director at the time, was appointed manager and went on to win the First Division in 1922/23.
Taylor was the next, a successful 343-game career over 18 years led him to the top job, and despite overseeing 150 games, he remains the only boss to never manage Liverpool in the top flight.
Another transformational figure in Paisley also donned the Liver bird in his long career with Liverpool, 35 years before his tenure started he signed for the club and subsequently played 277 times.
Although, he is best remembered for his incredible haul of 20 pieces of silverware in nine awe-inspiring seasons.
The Englishman signed another man destined to follow in his footsteps in Dalglish, who played 515 times as a player before two spells as manager, first starting out as the club's maiden player-manager.

The final three all joined this exclusive list in the 1990s, and it was Moran's role as a caretaker across 10 matches that earned his membership, following his 379 games as a player between 1952 and 1963 – an original boot room boy.
It was a brief and temporary stint for Moran, but it counts all the same!
Souness' time in charge did not prove as successful as his playing days – which saw him lift 12 honours and amass 359 appearances – with his heavy-handed approach causing unrest.
The Scot would oversee 157 games as manager and add an FA Cup to the club's trophy cabinet.
The boot room went on to produce yet another manager in Evans, whose tenure between 1994 and 1998 returned a League Cup and 244 games – though the last 18 proved a breaking point alongside Gerard Houllier.
Phil Thompson has also temporarily sat in the manager's seat at Anfield having made 477 appearances for the Reds as a player and taking charge of 33 games while Houllier was in hospital.
However, unlike Moran, Thompson was never officially appointed as caretaker manager by the club.
Quite the list, isn't it?