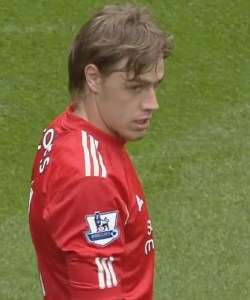 Luis Suarez recently spoke of his appreciation for the support he received from his Liverpool teammates during the media storm that surrounded his controversial eight match ban.
The Uruguayan forward told El Pais newspaper "Apart from my family, they [his teammates] were the ones who defended regardless what was said in the media".
And today, his compatriot at Anfield, centre back Sebastian Coates told the same newspaper;
"Luis was given this bad name, and [the press] went out to kill him. A lot of things were said that are not true, and that hurts."
Suarez, 25, has expressed a desire to stay at Liverpool after he revealed the club have already discussed extending his contract.
Speaking of the Patrice Evra case, Suarez said "The truth has never been published in England. What really happened was published only in Uruguayan newspapers. I was a little victim."
"What hurts me most is that I was in court and there was no concrete evidence."
Of course, none of that stops neanderthal fans of other teams like Stoke from singing anti-Suarez songs more than actually supporting their own team. Hopefully Luis can answer them in the same manner he did on Sunday by scoring more quality goals.