Victor Moses will not be returning to Chelsea earlier than expected, despite reports and specualtion, says Liverpool boss Brendan Rodgers.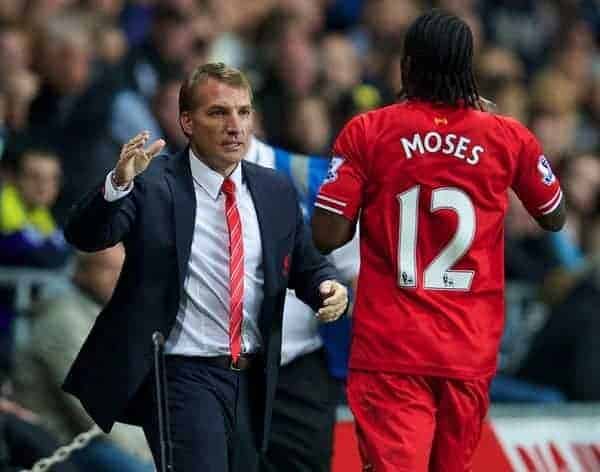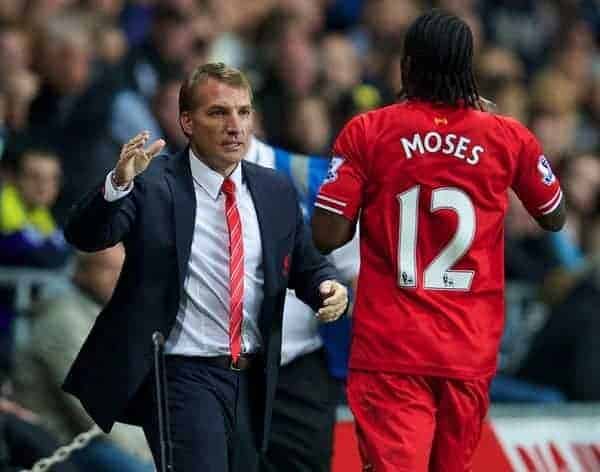 Reports and rumours earlier this week suggested Liverpool had so far been so unimpressed by Moses, and Chelsea disappointed with his progress at Anfield, that a mutual agreement had been made for the Nigerian to return to Stamford Bridge.
Moses has looked increasingly unconfident and sluggish in recent games, with some fans accusing him of lacking the desire to perform for the Reds.
Moses' loan deal doesn't expire until the end of the season and in his press conference on Friday, Rodgers said he was happy to have the 23-year-old at the club.
He told the press, "I was surprised to see that report. I have regular dialogue with Chelsea. I saw Eddie Newton before the game.
"We speak regularly on Victor's development. Victor's talent hasn't gone away, he's very happy here."
Moses has made 15 appearances for Liverpool since his move from Chelsea at the end of August, scoring just once, on his debut, against Swansea, back in September.
Rodgers added, "Of course, he wants to play more, but he's learning, like he has at Chelsea, the demands of being at a big club.
"I'm delighted to have him here and I'm sure over the course of his time here he'll show the talent that he is."
Prior to arriving at Liverpool, Moses scored one goal in 23 league appearances for the Blues, eight goals in 74 appearances for Wigan, and 11 goals in 58 appearances for Crystal Palace.