Aaron Cutler looks back on the summers of 2002 and 2009 when Liverpool failed to build on second placed finishes.

We've been here before. A barnstorming end to a Premier League campaign and a late charge that ultimately falls short. Second place, 80+ points and the promise of more to come. Then the fall.
I wrote earlier this month about the endless positives emanating from this Liverpool squad. Youth, exuberance, quality and an obvious winning mentality breeds optimism, and rightly so.
The feelgood factor is back but that cannot give way to complacency. If the reds are to take that next step – or simply extend their stay at the top table – they must orchestrate a perfect summer, unlike those of 2002 and 2009.
2002
Gerard Houllier once led Liverpool to the brink, his young charges famously "ten games from greatness." A second placed finish aligned with a Champions League Quarter Final in 2001/02, this on the back of a cup treble the previous year. Having gone from third to runners-up that next step seemed logical, inevitable even. Sadly the intervening pre-season put paid to such ambitions and ultimately, Houllier's reign.

A near £20m war chest was squandered on El Hadji Diouf (£10m), Salif Diao (£4.7m) and Bruno Cheyrou (£3.7m); those three musketeers joined by Bosman signings Alou Diarra and Patrice Luzi – who managed one senior appearance between them. As summer's go this was a car crash. Scrap that, it was an absolute train wreck, prompting Jamie Carragher to suggest it be engraved on Houllier's headstone.
The title pretenders plummeted quite spectacularly, limping into fifth place having bowed out of the Champions League at its group stage. The signings themselves were rank awful but so too was Liverpool's play that season. An obvious rot set-in as staff and players highlighted a missed opportunity.
Despite a further League Cup triumph Houllier never regained that Midas touch, instead resorting to dour, defensive tactics geared solely towards freeing Michael Owen on the counter-attack.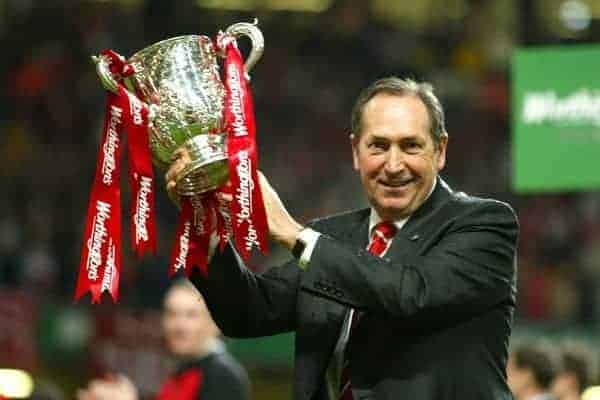 His chance was gone and with it Liverpool's, for another seven years at least.
2009
Indeed our next glorious failure did not unfold until 2008/09. Rafa Benitez had already delivered European and domestic cup success but a title challenge had so far eluded him. He came preciously close.
Just two defeats blemished a campaign that amassed 86 points (a club record). Sadly our great rivals from down the East Lancs Road notched 90. With Torres and Gerrard in unison the following season represented our best chance yet of ending that painful drought.
Cue another grey summer. Best remembered for the departure of Xabi Alonso many people forget the questionable outlay that followed. With his Spanish playmaker homeward bound Benitez threw £17m at a crocked Alberto Aquilani. An additional £17m lured Glen Johnson from Portsmouth, facilitating Alvaro Arbeloa's move to Real Madrid in the process.

Could that cash have been spent more wisely?
The reds had still to replace Robbie Keane (who left in January 2009) while Arbeloa was surely worth retaining if it meant big money could be spent elsewhere. Carlos Tevez was available, so too a certain Daniel Sturridge.
Hindsight is a fine thing of course but the reds entered that campaign with an invisible man (Aquilani) and a powder puff attack. Inevitable injuries to Gerrard and Torres derailed Rafa's red machine.
Much like his predecessor, Benitez ended that campaign on the defensive – on and off the field. A dramatic fall from grace was bookmarked by insipid performances at Wigan, Stoke and Wolves. 2nd to 7th proved far easier than 2nd to 1st.
2014
And so here we are again. Runners-up for a third time in the Premier League era FSG and Brendan Rodgers must heed the warnings of past failures. The club itself is in a far healthier position than it was in 2002 or 2009. There is no off-field turmoil to speak of, we have a sizable transfer kitty (supposedly) and a progressive young manager versatile enough to move with the times.
That said the coming season will still hinge on the next three months.
Quality not quantity should dominate the agenda. Think back to last summer. Which signings actually contributed to Liverpool's title assault?
Iago Aspas? No.
Luis Alberto? No.
Tiago Illori? Certainly not.
Victor Moses? NO! NO! NO!
Ally Cissokho? Slightly.
Kolo Toure? For better or worse?
Mamadou Sakho? When fit.
With the exception of Simon Mignolet no player came straight into the fold and retained his place. Not one acquisition made a contribution you would deem telling, certainly not in the manner of a Sturridge or Coutinho before them. Indeed our rapid progress was achieved with a core of players already in situ. They now need a helping hand.
With the added lure of Champions League football Liverpool must buy and buy well. All fans have their opinions on which areas need strengthening and who might best fill supposed problem positions. But conjecture ultimately means nothing.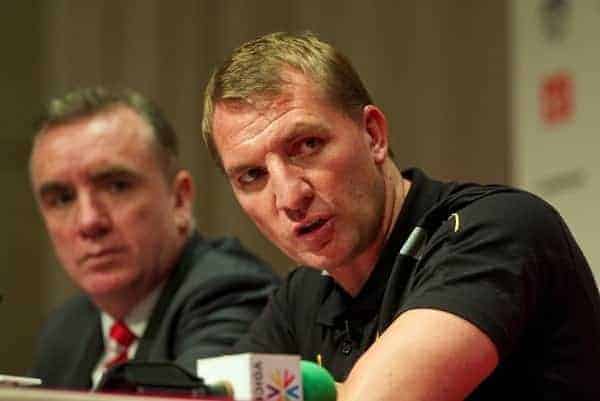 Between them, Rodgers and his transfer committee must strike the right chord. There can be no repeat of last summer or indeed this January when all eggs were thrown into the Yehven Konoplyanka basket never to hatch.
No more potential, no more gambles and for Christ's sake no more Diao's! Let's aim to build a squad of 15-20 top class, proven players, capable of impacting on our season rather than assuming a watching brief. Early rumours whet the appetite..
Adam Lallana has the touch and mobility to float across our front-line. Alberto Moreno has caught the eye in Spain, earning a World Cup call-up by way of reward. Steven Caulker has proven a rare plus in an otherwise traumatic year for Cardiff.
Whisper it quietly but retaining the services of key personnel is equally important. By key personnel I do of course mean a certain Uruguayan. We should brace ourselves for another summer filled with claim and counter-claim, as well as words lost in translation. Be prepared.
Next year will prove far harder. Extra games will complicate matters, as will the certain re-emergence of Manchester United. Not to mention the £100m+ outlay our favourite Sheikh and Oil baron will happily dispense with. Discounting yet another new Spurs project would also be premature.
Right now is the time to control our own destiny. If we improve the squad sufficiently and quickly enough all variables become irrelevant. We have just finished second having won 12 of our last 14 games. Moreover, we have blitzed opposition with an air of self-assured arrogance. Enhancing a squad capable of such feats will consolidate our position at the very least.
And lest we forget our many loanees. Often discarded upon return we now have several players who have actually benefited from the system and played themselves into contention. So while Pepe Reina, Oussama Asaidi and Jack Robinson seemingly have no future on Mersyside the likes of Fabio Borini, Andre Wisdom and Suso have benefited from spells away and return better players.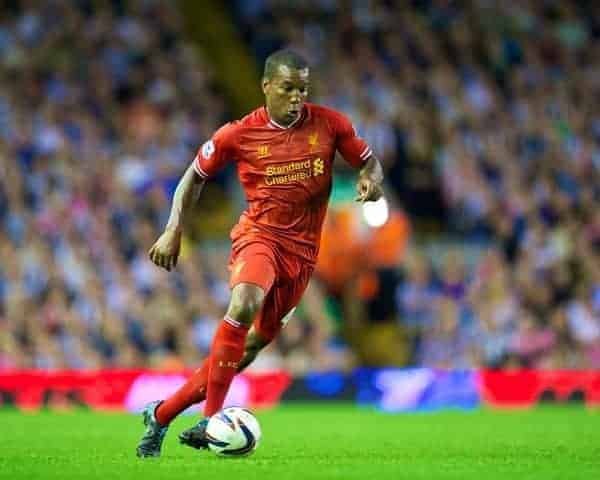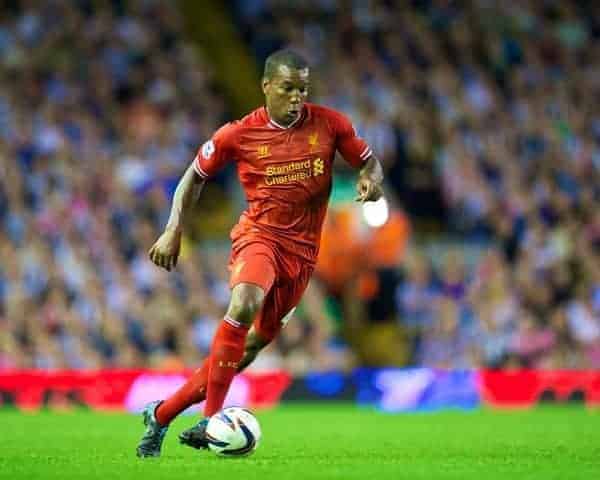 Simply having them included in a match day squad improves our bench no-end. There were times this year when we were looking to the dug-out for inspiration only to find Victor Moses or Iago Aspas. A depressing fact this fast-tracked the promotion of Brad Smith and Jao Texeira. Therein lied the difference between ourselves and an all conquering City.
Greater depth will level the playing field and ease the burden on individuals who would otherwise be played into the ground.
Summer 2014 then finds Liverpool at a fascinating crossroads.
Manage this transfer window expertly and our exhilarating season will prove a springboard. Mismanage things and it will go down as another false dawn.
We are ahead of schedule and back at a juncture neither Houllier nor Benitez could quite navigate. This time around the club cannot be left to rue its business – or lack of. Exorcise those ghosts and take the next step.
Get to work.