There's a plethora of talent just sitting on the benches of some of Europe's top clubs. PJ Vaughan investigates whether they would make worthy signings for Liverpool.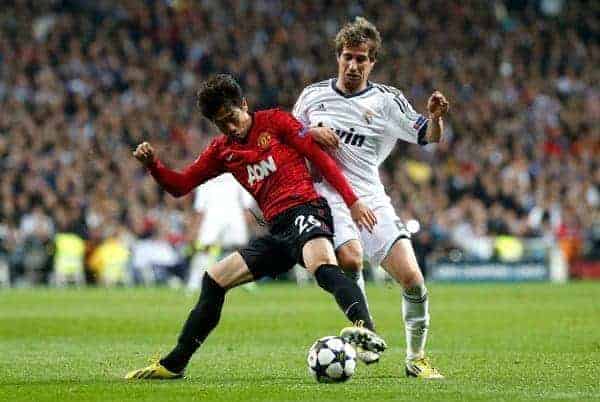 Transfer strategies
Liverpool's transfer policy in recent years has had some great successes and shocking failures. Luis Suarez, Daniel Sturridge, Jordan Henderson and Philippe Coutinho have proved to be great signings, while Andy Carroll, Charlie Adam and Stewart Downing were expensive mistakes.
The signings of Coutinho and Sturridge in January 2013 fitted FSG recruitment mantra perfectly. Both are young undervalued players with huge potential. Coutinho and Sturridge were fringe players at big clubs and were in and out of the side. They played in positions that were not their natural position and never got the opportunity to show their full potential. At Liverpool both have become star performers largely playing in their preferred positions.
Another policy adopted by Liverpool in recent years is finding the up and coming players. Mamadou Sakho, Jordan Henderson, Tiago Ilori, Andy Carroll and Jose Enrique are good examples of how Liverpool has implemented this strategy.
Based on these ideologies I am going to look at 1. fringe players from some of the biggest clubs in Europe, that would be potentially excellent signings 2. players that may be ready to make the step up to the very highest level.
Fringe players that could be superstars
In recent years most of the big clubs in Europe stockpile talent. In my recent article Making the grade Part 2, I looked at squad sizes and excessive loans. There are lots of talented players at big clubs not playing enough football. When they do play it's usually not in their favoured position.
[table id=65 /]
The following line up shows a potential line up of fringe players.
Some of these players might be happy to be fringe players as long as the club is winning titles. Others will eventually want to play week in week out.
Liverpool's fringe players
I think Liverpool also have players that are not good enough to get into Liverpool's first team, but would be star performers if they dropped down a level. Fabio Borini is a very good player but it's far from certain that he will move ahead of Suarez and Sturridge.

Suso is probably similar. He is young but he needs to play centrally. There are a few players ahead of him in the queue at present. It's clear both Borini and Suso could be stars if they are prepared to drop down a level.
Finding future stars
An alternative transfer policy is identifying players before they become superstars.
Liverpool tried to do that with Mohamed Salah, Henrikh Mkhitaryan and Willian to name just a few. While there is no guarantee that an emerging player will become a superstar, most of the big clubs in Europe will be looking for emerging talents.
The danger with signing an emerging talent is that merging stars are the players most likely to fail. Graeme Souness and Gerard Houllier both failed miserably with this policy. Souness signed the likes of Dean Saunders, Mark Walters, Paul Stewart and Michael Thomas, none of which made the step up to the next level.
Houllier also failed with this strategy. There were very few Sami Hyypia's and plenty signings like Salif Diao and El Hadji Diouf, whom were costly mistakes that ultimately cost him his job. While the signings of Gregory Vignal, Igor Biscan, Bruno Cheyrou were publicly lauded as the next "insert superstar name", they ultimately made little impression.

Even in recent years there has being some great success yet equally big failures following this policy. Xabi Alonso, Fernando Torres, Javier Mascherano, Peter Crouch, Jordan Henderson were huge success. Downing, Adam, Carroll and Alberto Aquilani have been huge failures.
Conclusion
It's clear signing young fringe players from Europe's top clubs is probably the safer option. However it is also a lot harder to sign these players, as rival clubs do not want to strengthen their opponents. While signing players that are ready to make the set up to the top level can be very hit and miss, these players are usually easier to acquire.
Brendan Rodgers has done a fantastic job last season coaching a small squad almost to the title. There is no guarantee a good coach necessarily signs good players. Hopefully with the transfer committee they will identify some top players either that are fringe players or players ready to make the step up. Hopefully they will sign more successes than failures.