Tom McMahon assesses the relatively apathetic mood amongst supporters in the departure of Luis Suarez.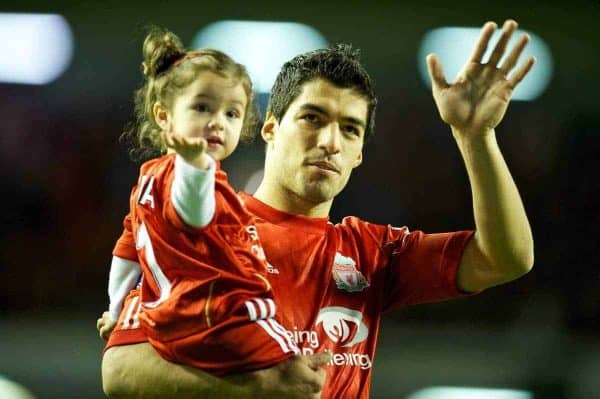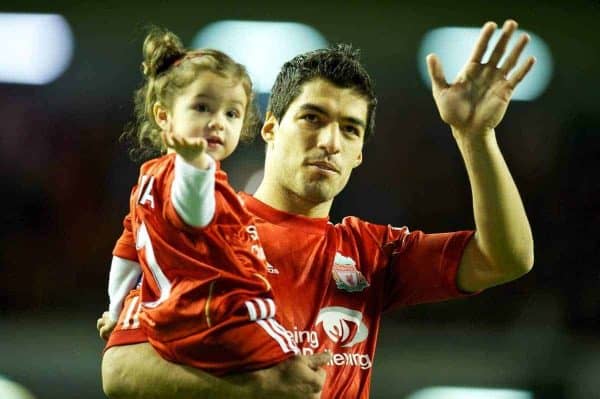 A week or so before Suarez's departure was officially announced, all the major news outlets reported that the Uruguayan's lucrative move to Barcelona was near completion.
This was it, the moment when speculation turned into reality. Liverpool Football Club was losing its best player.
Surely the fans would be heartbroken; devastated? Perhaps even angry at the club for handing over our 30 goal a season striker so seamlessly? I checked all social media and online platforms for a glimpse into the supporter's reaction, with an anxious draw of breath.
I was right, fans were in uproar. Anger, depression and confusion about the club's shocking behaviour in the transfer market were rife. Fans were calling for heads, rival fans sniggered and despair ran rampant.
But they weren't talking about Luis Suarez. Oh no, they were talking about a player which the same newspapers had also linked to the club during the that evening – Ryan Bertrand.
Yes, that's right. The fans were more annoyed at the possibility of the club purchasing a cheap left back than losing their biggest star; their talisman.
At first, I was bemused by the almost apathetic attitude the fans were showing towards Suarez. But in truth, I felt the same, I really wasn't too upset. Once it became apparent that the club wanted to do business with Barcelona I accepted almost instantly that the Uruguayan would be off and started thinking about replacements. There was no delusion that the move would somehow fall through or any feeling of malice towards Suarez himself.
Whilst pondering over this strange indifference, I caught a glimpse of my signed picture of Fernando Torres which I still have on my shelf.
When I was at university, I had once left my room unlocked over a weekend – a fatal mistake as I'm sure you're aware – just after Torres had broken Liverpool hearts and left for Chelsea on the Winter Deadline Day of 2011. Of course, once I had returned I was greeted with a crudely printed-off Chelsea shirt glued and slapped onto by beloved picture of Torres. Despite my melancholy state, I couldn't help but smile.
The royal blue shirt still remains on Fernando to this day, both on my shelf and in reality. It serves almost as a reminder to never get too attached to players, as loyalty is all too rare in contemporary football.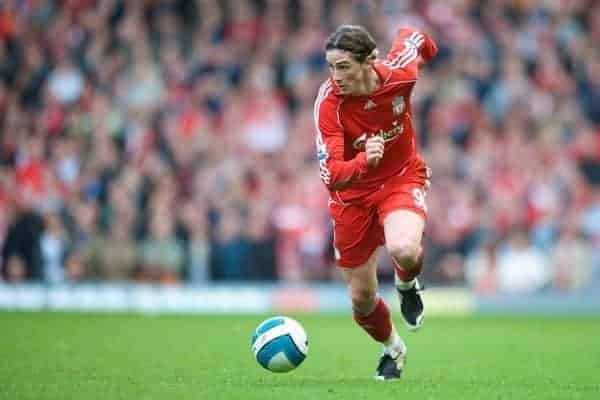 While the picture acts as a physical memento of this lesson, I feel as if an intangible impression has been left on most after Torres' departure, at least for the younger generation. After investing so much emotion into the player and ultimately being betrayed, I felt somewhat numbed when it came to Luis Suarez.
Once bitten, twice shy you could say – ignoring the obvious Suarez pun.
Even during the highest moments, when the Uruguayan was scoring past defences for fun, I never let myself get swept away with the same admiration.  When Luis threw the proverbial toys out of the pram last summer, I was more annoyed by the level of disrespect he was showing the club rather than getting emotionally affected by the possibility of his departure. When Luis, like a certain Spaniard, announced his love for the club and city, I took it with a pinch of salt.
It may seem cold, but football is a business and players have a right to build their own careers. Only the likes of Steven Gerrard and Jamie Carragher could you hang your hat on and know that they will stick around, through thick and thin.
As well as this lesson in emotional involvement within the microcosm of football, there are several contextual differences which explain the difference in mood between the two departures.
Torres left in the dying moments of a transfer window in the middle of a torrid season under Roy Hodgson and near bankruptcy, to a club which rivalled our ambitions at the time. It was all dramatic and last-minute. Suarez, meanwhile, gave us a hefty clue last summer that he was likely to leave to Spain at some point, so there isn't the same element of shock that existed that winter. Most felt bitter and betrayed by Torres' departure.
This is manifested by the club statements on the two departures.
Pretty stark contrast to how the official LFC website handled Suarez (left) and Torres' (right) departures. pic.twitter.com/qgbrCEnvkC

— Alex Shaw (@AlexShawESPN) July 11, 2014
There is also more stability, a manager who is the right fit for the club, who has a clear and concise vision of how he wants the team to play. Fenway Sports Group, now three years matured, have displayed the intent to facilitate squad investment throughout their tenure. Supporters are confident that the revenue received from the Suarez deal will be spent on additions to the team.
Champions League football is also a huge cause of optimism. Now that the club is back to playing in the most sought-after competition in world football, the calibre and quality of players in which the club can attract is the highest it has been in years. When Torres departed, only Andy Carroll was a realistic option to replace the Spaniard.
The club is also fortunate to have Daniel Sturridge, the league's second most effective striker. With defensive reinforcements and improved team cohesion, there is no reason why the team cannot score enough goals to maintain their place in the Champions League.
There's much more reason to be optimistic than when Torres left that fateful window and the future looks bright, even without Suarez. The Uruguayan may have left but another will shine in his place and the spiral will continue, the club will forever remain the powerhouse it's always been.
The words of Kenny Dalglish uttered after Torres' departure still ring true to this day:
"More important and bigger than any individual, no matter who has been through it previously and who will in the future. The club is the club. The most important people at the club are the ones who want to be here"
So all the best Luis, here's hoping that your career goes in a better direction than your predecessor. Either way, we're looking forward to next season.