Liverpudlian calls for calm despite the disappointing start to the new season for Liverpool.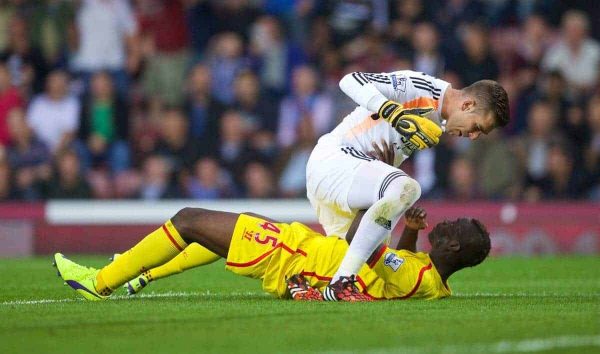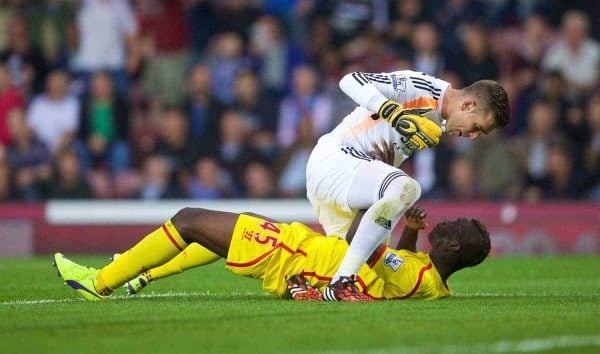 Ok we've had a bad start but some of you need to calm the f**k down. Last season saw us play some of the most exhilarating attacking play since the Barnes, Beardsley, Aldridge era, but going into the new term without our talisman allied to a host of new faces meant this was never gonna be straight forward and those predicting a cakewalk to the Premier League were living in cloud cuckoo land.
75% of our defence is new, as is 75% of our attacking options. 75% of our midfield are playing like they are still on their jollies and haven't got used to their new playmates yet and 75% of our squad have had little niggling injuries.
Add to that the fact that 75% of us are still not sure about out goalie and it means that only a small percentage are playing like we know they can.
Scratchy wins, deserved defeats and only the odd glimpse of anything substantial was synonymous with Brendan Rodgers' first season in charge and there are alarming echoes as the dashing cavalier style exhibited last year has reverted to the over indulgent slow passing we saw then.
Of course it is understandable as everyone gets used to new formations, new tactics and new personnel but although most of us are pleased with the people we have brought in, individual mistakes and inconsistencies have cost us big time. Apart from Spurs then, you have to concede that every one of our opponents have looked better prepared than us already at this stage of the season and that is a worry that our backroom staff should be concerned about.
Three defeats already then and that top four place will become a bridge too far if we keep shooting ourselves in the foot.
We got away with murder last year in acquiring second place with about thirteen players and to a certain extent, the team picked itself. The squad has been expanded beyond all recognition now with the increased demands of Europe and the ability to bring £20 million players on to change the course of the game should see us being able to cope with a lack of form and fitness but it doesn't need the Sky Sports experts to tell us it ain't working at the mo.

It is not an exact science though and progression does not necessarily have to be uniform in our quest to get back to the top. The manager is constantly trying to temper expectations and I believe, in him, we have one of the finest young students in the game. He is never afraid of trying things or to act quickly if things are going awry on the park.
Only Messrs Carragher, Neville and some of the dickheads writing into the various forums or phoning the radio shows know more than Brendan, so let's all just keep our powder dry and let's see how the season progresses and the squad gels before proclaiming "everything is the worse" eh?
Liverpudlian