Jordan Henderson believes Liverpool will be able to cope without influential captain Steven Gerrard next season as they have quality players forming the nucleus of a good squad.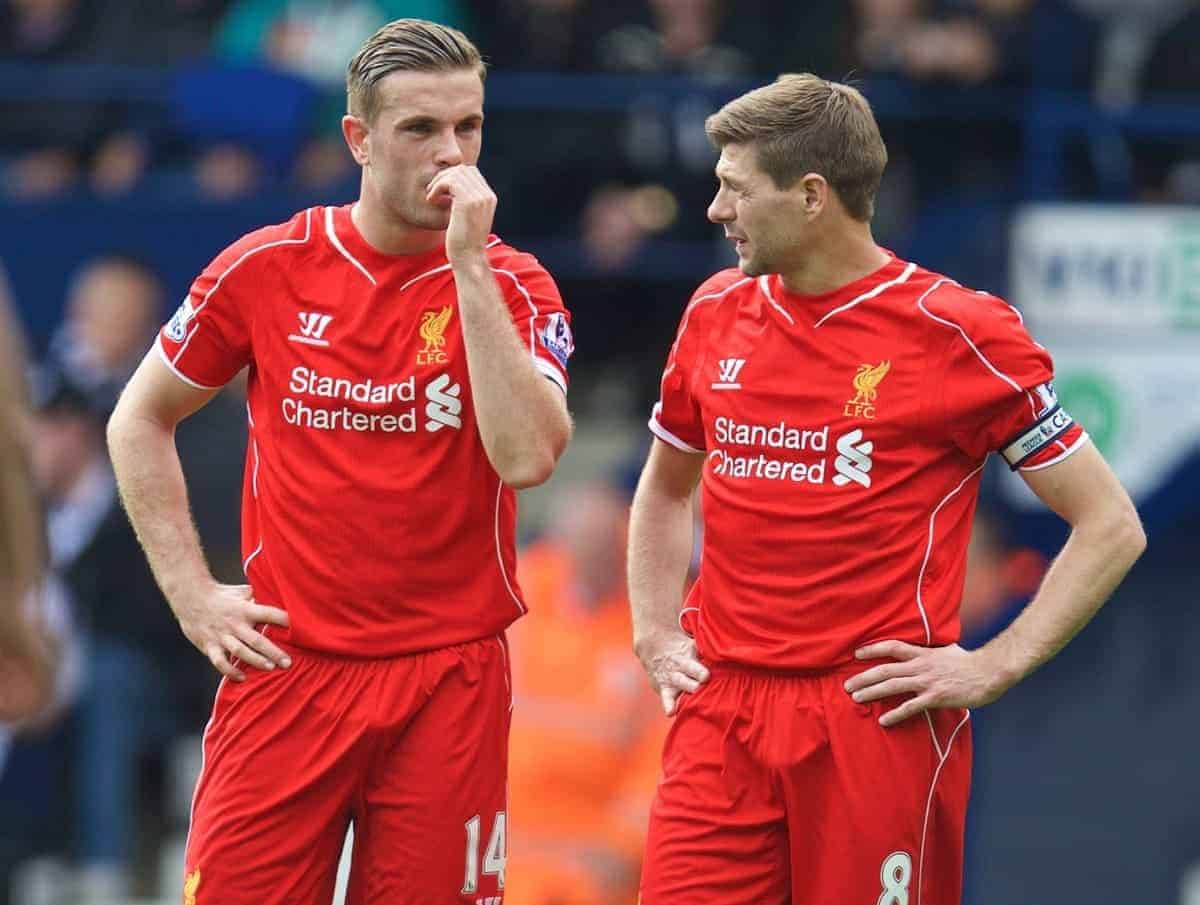 Henderson, who is expected to take over the armband when Gerrard leaves for the LA Galaxy at the end of the season, expects the summer transfer window to provide a further injection of talent which will help provide a boost for the new campaign.
And if, as expected, Liverpool fall short of the top four, the 24-year-old England midfielder insists they will not allow the Europa League to hamper their domestic prospects.
Gerrard was the match-winner in Saturday's 2-1 Premier League victory over QPR, heading in three minutes from time after earlier missing a penalty on his penultimate appearance at Anfield.
"It is typical Stevie. He will be disappointed with the penalty but he erased it very quickly, got on with the game and came up with the goal," Henderson said.
"I was pleased for him because I am sure he wouldn't have been able to get that (miss) out of his mind all night. That just shows his character.
"Sometimes that can affect people but he gets on with it and he came up with the winner right at the end.
"I have said many times before he is a big loss to the team: he is our leader and a big influence on games so you will miss big players like that but at the same time we have to move on when he does go.
"I think we have the players who can improve and have a really good go next season.
"We have quality players. Obviously bringing in people in the summer we will welcome because the better the players we have here the better it is for us in terms of competition to get into the team and push on and try to win trophies and try to play in the Champions League.
"We have great players here, we just have to keep improving as a young squad and I am sure come next season we will be raring to go again."
Manchester United's surprise home defeat to West Brom has offered a glimmer of hope Liverpool could yet close the four-point gap in the remaining three matches and sneak into Champions League qualification but much more likely is a place in Europe's second-tier competition.
If that is the case Henderson said the players will embrace it for what it is worth – a chance to win silverware.
"You have seen it in the past when teams have gone into the Europa League their league form as struggled a little bit," he added.
"We have to make sure that doesn't happen really but the more competitions we are in the better because we want to be winning trophies.
"I think everyone will still be looking forward to it if we get into that."
Victory over QPR ended a miserable fortnight in which Liverpool lost an FA Cup semi-final and dropped crucial points in the race for the top four.
"It has been difficult obviously not having performed and not winning as many games as we would have liked," said Henderson.
"But we have to keep going and working as a team and keep trying to improve on the areas we need to improve on and try to win as many games as we can until the end of the season.
"It is important to get back to that winning mentality. That was the main objective."