The 2015 European Under 21 Championship gets underway on Wednesday night, Jack Lusby selects 10 young players for Liverpool to watch this summer.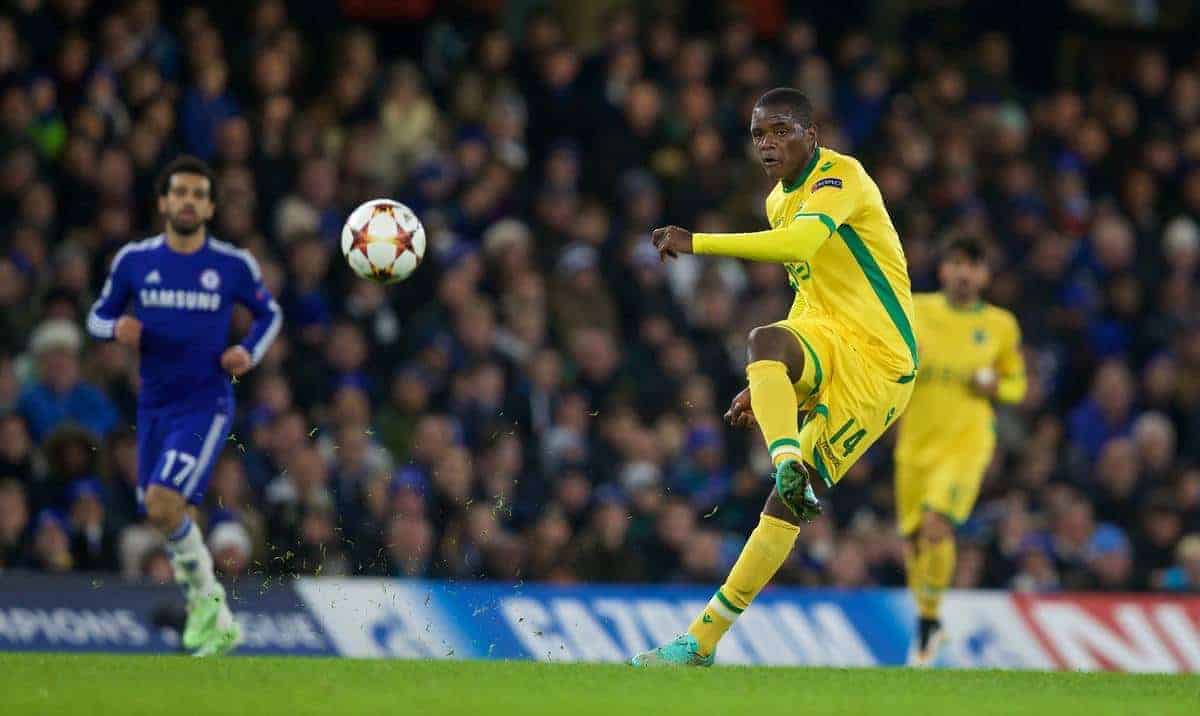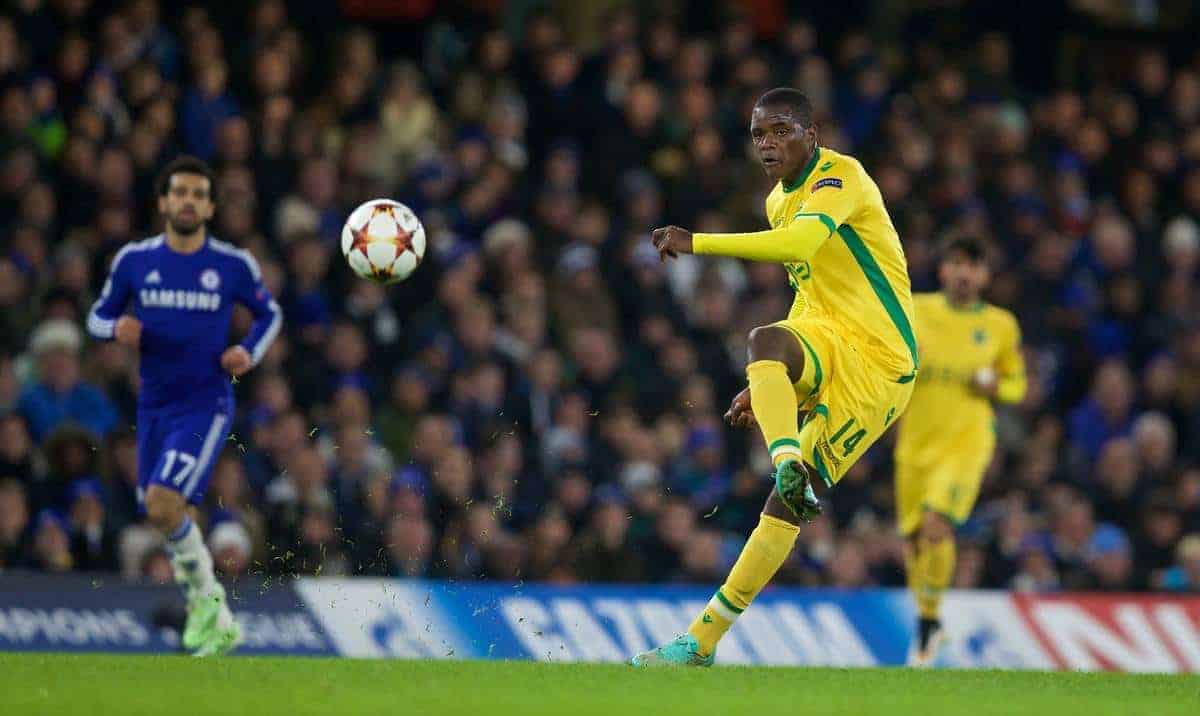 With the 2015 European U21 Championship kicking off with a clash between hosts the Czech Republic and a hotly tipped Denmark side, which players should Liverpool be keeping an eye on in this high-profile youth tournament?
The Reds have three competitors already in theirs ranks in Tiago Ilori (Portugal), Emre Can (Germany) and Danny Ings (England).
But with Brendan Rodgers an advocate of youth, the 42-year-old would be wise to use this tournament as a marker of quality in the transfer market—although, as El Hadji Diouf proves, one successful tournament does not make a player.
Nevertheless, here are 10 young players Liverpool should watch at the 2015 Euro U21s.
Timo Horn (Germany)
It's disappointing to acknowledge that, following the acquisition of Adam Bogdan this summer, Liverpool may not sign another goalkeeper for at least two years—for 2015/16, Rodgers needed another truly competitive stopper.
A player who will likely develop into a top-class candidate during that spell is FC Koln goalkeeper Timo Horn; although whether he'll get a look in here is up for debate.
With Barcelona's Champions League winner Marc-Andre ter Stegen claiming the No. 1 shirt, Horn may have to settle for a place on the bench.
However, if he does feature, Liverpool would be wise to scruntise his talents: Horn is a tall, strong dominant goalkeeper who has developed well in the lower regions in Germany.
Jannik Vestergaard (Denmark)
Having just joined Werder Bremen from Hoffenheim in January, Danish centre-back Jannik Vestergaard have to be one for the future.
However, the 6'6″ destroyer is worth scouting: an imperious physical defender, with a great reading of the game; Vestergaard made 3.4 interceptions per 90 minutes last season.
Perhaps Vestergaard's biggest weakness at present is his passing ability, with the 22-year-old completing just 71 percent of his passes in 2014/15. However, given Bremen are one of the most notorious long-ball sides in the Bundesliga, this is perhaps to be expected.
Transfer him into a more technically proficient outfit like Liverpool, and an intelligent player like Vestergaard should blossom.
Robin Knoche (Germany)
Germany centre-back Robin Knoche endured a difficult season with VfL Wolfsburg in 2014/15, and was supplanted by Timm Klose towards the end of the campaign—with Wolfsburg having qualified for the Champions League, they may look to upgrade on Knoche.
Knoche now has much to prove at this tournament, and although he has dipped of late, he definitely has the quality.
Converse to Vestergaard, Knoche's finest quality is his on-ball prowess, which should endear the 23-year-old to Rodgers. He averaged 63.9 passes per 90 minutes last season, completing 86 percent of a mix of long and short balls.
Though a little lean, Knoche remains a comfortable physical defender—given the chance he could prove a solid, right-footed partner for Mamadou Sakho.
Luke Garbutt (England)
Though an Everton player, England left-back Luke Garbutt has been linked (albeit tenuously) with a move to Liverpool this summer.
Out of contract and with a potential tribunal fee of £4 million, a move for Garbutt could well be worth provoking tension around Stanley Park.
Having spent the last two seasons under the tutelage of senior international and Premier League veteran Leighton Baines, Garbutt is swiftly developing into a top-class left-back, and will now fill in for the unfit Luke Shaw at his tournament.
Comfortable and solid in defence, Garbutt is an excellent attacking full-back with great crossing ability.
He would be a fine option to provide Alberto Moreno with competition in 2015/16.
William Carvalho (Portugal)
Having performed with great distinction for Portugal in the 2014 World Cup, William Carvalho is one of the true heavyweight names set to appear in this U21s tournament.
Considered hot property following his performances in Brazil, interest in William has stunted somewhat.
But nevertheless, Liverpool should keep an eye on him in the Czech Republic.
Physically imposing, technically able and defensively sound, William is an ideal option for the defensive-midfield role in Rodgers' side; he is the type of player that Liverpool desperately need to sign this summer.
Portugal are blessed with an exceptional midfield roster for this tournament including Ruben Neves, Bernardo Silva and Sergio Oliveira, and it will be interesting to see how William performs in this star-studded lineup.
Johannes Geis (Germany)
If Liverpool consider the £30 million-rated William too costly a signing in the defensive-midfield ranks, Germany's Johannes Geis would be a great alternative.
Coming off the back of a stand-out season with Mainz, Geis has been linked with moves to Borussia Dortmund, Lazio and Schalke 04 this summer.
None of these clubs should represent too big a competitor for Liverpool in this transfer market.
Geis, 21, operated alongside the tough-tackling Julian Baumgartlinger in a 4-2-3-1 for his club side in 2014/15, and showcased a great all-round game. He can tackle, he can read the game well, he can dictate play from deep and he can probe forward to trouble opposing goalkeepers.
Averaging 2.2 tackles, 2.3 interceptions and 2.2 key passes per 90 minutes last season, as well as scoring four goals and making three assists, Geis showed quality that could see him start for Germany in the Czech Republic.
Geis is a far more refined option than the destructive William—an interesting option for Liverpool.
Will Hughes (England)
Liverpool need a player who can support Philippe Coutinho and lighten the load in the creative stakes this summer, and Derby County's England U21s midfielder Will Hughes could be an option in this respect.
A long-time Reds target, Hughes has arguably reached a level where he is far too good for the Championship, and Derby supporters are unlikely to begrudge the 20-year-old looking to move on.
Hughes is a dynamic, progressive midfielder who looks to drive into the box whenever possible, aided by his great close ball control and one-touch passing ability.
Furthermore, he is a tough defensive player, averaging 2.9 tackles per 90 minutes in 2014/15.
It is difficult to predict Gareth Southgate's favoured midfield lineup for this summer's tournament, but Hughes could star here. [td_ad_box spot_id="custom_ad_3″]
Max Meyer (Germany)
In a squad littered with incredible young talents, Schalke's Max Meyer is the real jewel in the Germany U21s roster this summer.
At just 19 years old, Meyer looks set to become one of the very best attacking-midfield players in Europe, and already commands a regular spot in the Schalke first team, having made 28 appearances last season.
Though rather lightweight in defensive areas, Meyer's attacking sensibilities are aided by a nimble and intelligent forward play.
In 2014/15, Meyer scored five goals, and is one of the best young goalscoring midfielders in Europe.
Liverpool need to add goals from midfield this summer and, although Meyer would be an expensive option, the young German would definitely add real quality to Rodgers' squad.
Viktor Fischer (Denmark)
Denmark winger Viktor Fischer is a real wildcard for this tournament.
Having spent over a year out with a thigh injury sustained early in 2014, Fischer has since returned to action with Ajax and earned a place in the Denmark squad.
But there are question marks over whether the once-renowned wonderkid of Danish youth-team football can fulfil his potential—compatriot Lucas Andersen stepped in nicely for his club side, for one.
However, there remains genuine quality in the 21-year-old, and he is worth keeping an eye on.
Interestingly, Fischer finished the 2014/15 operating as a centre-forward for Ajax, in a similar move to that of Antoine Griezmann at Atletico Madrid, and excelled in his three appearances, scoring three goals.
An intelligent, crafty winger by trade, Fischer may be a viable candidate to replace a likely departing Raheem Sterling.
Domenico Berardi (Italy)
An even more suitable Sterling replacement, however, would be Italy's Domenico Berardi, who has just enjoyed a phenomenal season with Serie A side Sassuolo.
The 20-year-old scored 15 goals and made 10 assists in 32 appearances, averaging at a goal contribution every 107 minutes, largely operating as a right-sided forward.
Boasting a never-say-die attitude with great quality on and off the ball, Berardi is a real talent, and Italy will be pinning their hopes on him this summer.
Officially a Juventus player, Berardi may be a difficult player to sign, however given the success of Alvaro Morata for the Old Lady, as well as the £23.4 million signing of Paolo Dybala in June, he may struggle for minutes next season.
If Sterling leaves for big money this summer, Italy star Berardi would be a perfect replacement.
Which young stars are you most looking forward to watching in the 2015 European U21 Championships? Let us know in the comments below.