With Liverpool leaving it late to win 1-0 away to Stoke City on Sunday, Jack Lusby cites the introduction of Emre Can as the turning point.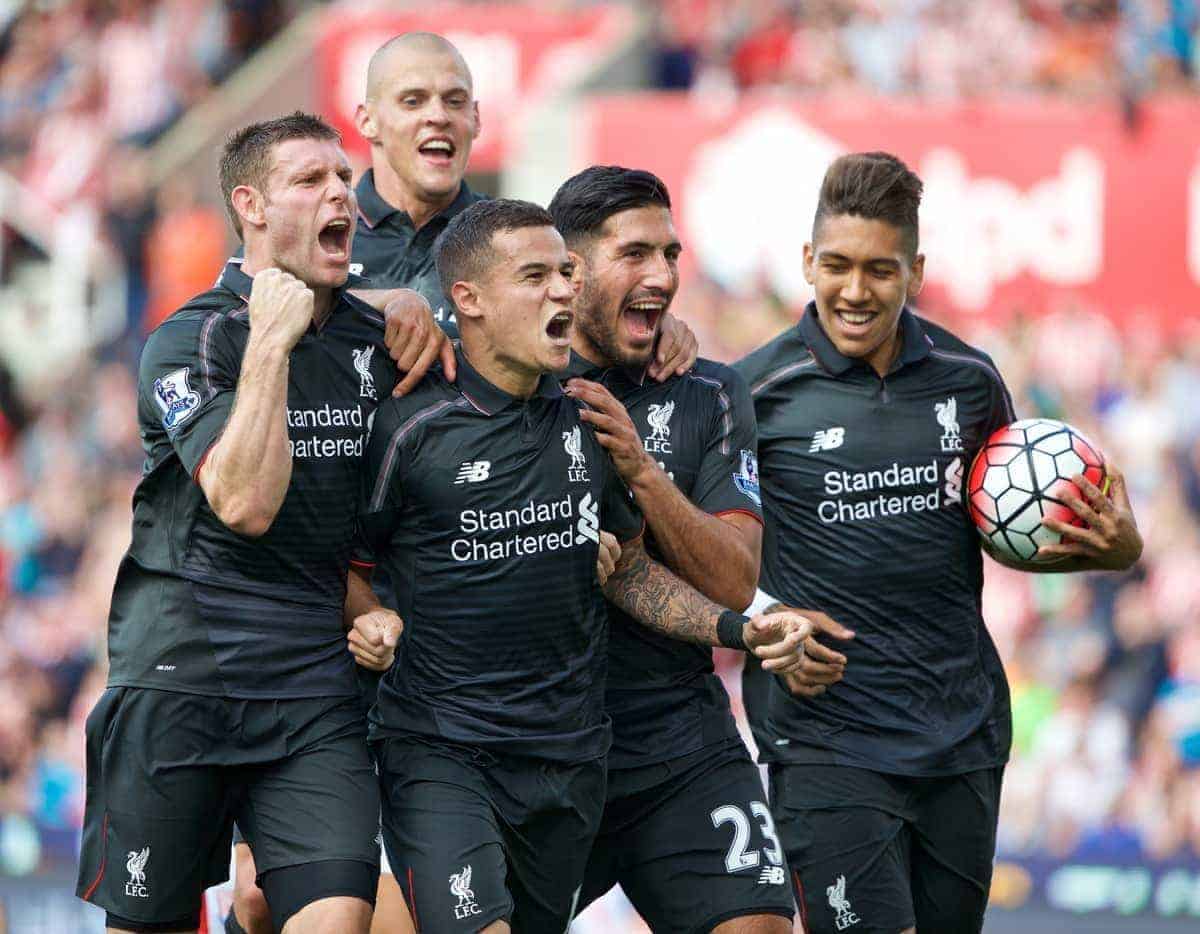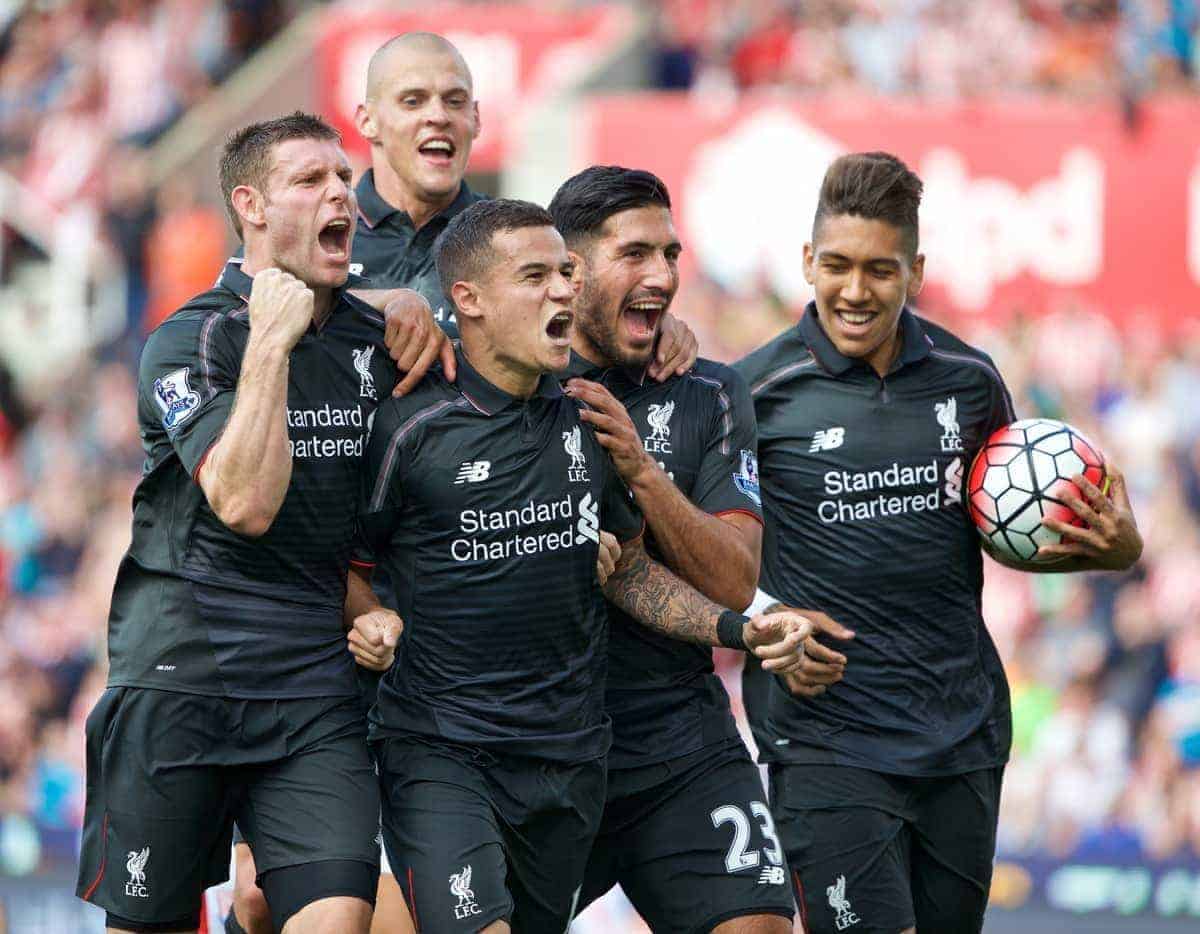 Better late than never, an 86th-minute Philippe Coutinho scorcher sealed Liverpool's 1-0 opening-day victory over Stoke City, setting Brendan Rodgers' side in good stead as they look to exorcise the ghosts of their sixth-placed 2014/15 campaign.
After the game, Rodgers noted how he was waiting to take the Brazilian No. 10 off before he launched his immaculate curler beyond Jack Butland and into the net.
But it was another substitution that he should be focussing on: the introduction of Emre Can in the second half swung the contest in Liverpool's favour.
Coutinho may have won the game, but Can showed just how Rodgers should set his side out as he builds for the top four this season.
First-Half Flatness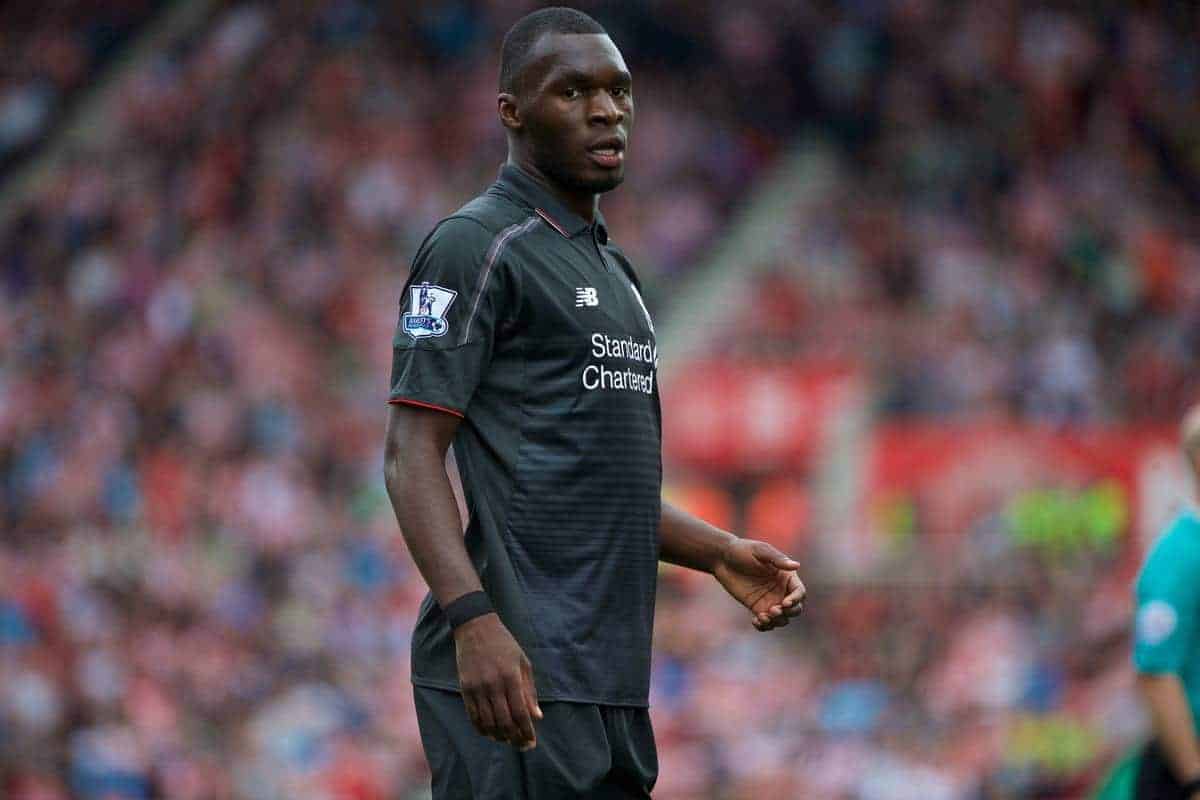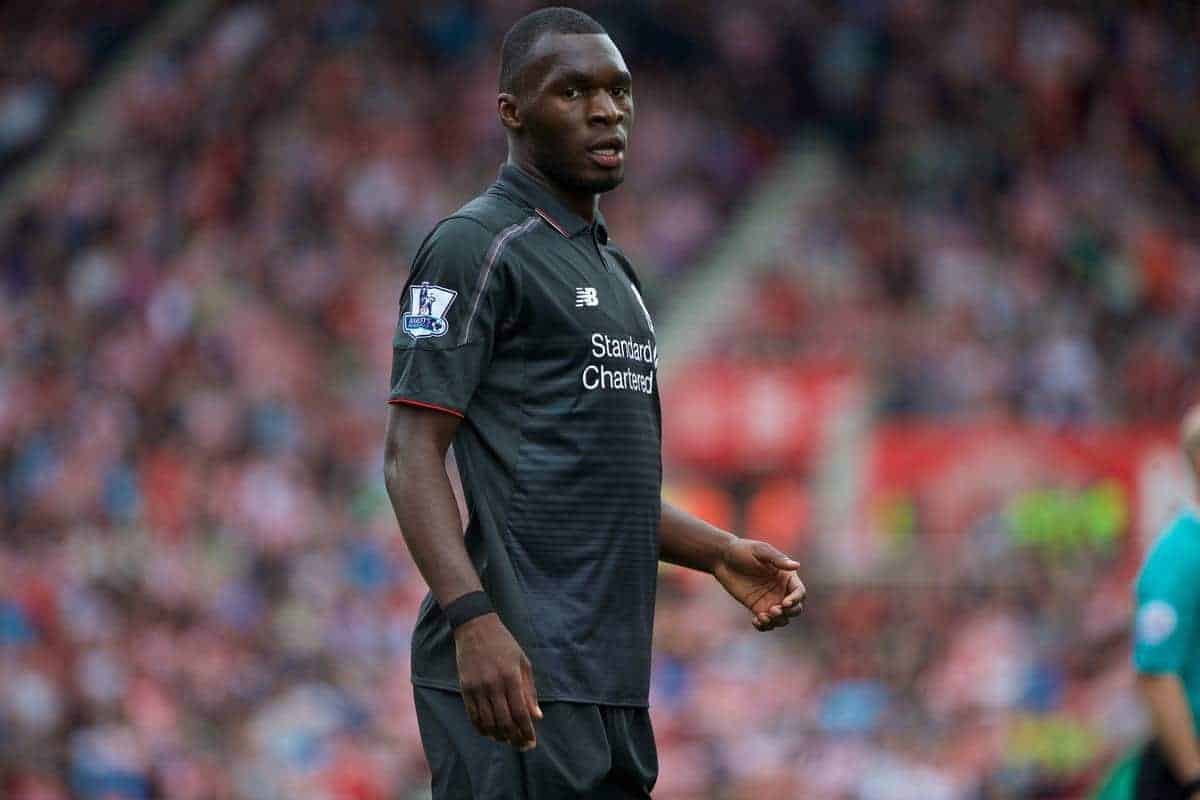 Rodgers set his side up in a 4-2-3-1 formation as Liverpool kicked off Sunday's clash, with Jordan Henderson and James Milner serving as a double midfield pivot behind Adam Lallana (left wing), Jordon Ibe (right wing) and Coutinho (No. 10), who were tasked with supporting lone forward Christian Benteke.
Unfortunately, and rather predictably, this saw the Reds play out a flat first half at the Britannia Stadium.
Henderson and Milner were fielded too deep in the midfield to ably support their attacking colleagues, and were restricted to long balls and tackles in the engine room.
Lallana was a marginal figure throughout, touching the ball just 19 times before the break.
The same can be said of Ibe who, despite some bright moments on the right flank, couldn't influence the game from his wide position.
Coutinho, Rodgers' best player by far, showed some signs of his creative majesty, but the gulf between Milner, Henderson and Benteke was too big for him to fill—particularly after a gruelling summer performing for Brazil in the Copa America.
This left Benteke completely at odds.
The 24-year-old dropped deep diligently and dominated aerially—winning five headers in the first half, more than any other player—but the lack of support from the likes of Lallana and Ibe meant that his efforts were futile.
Liverpool needed a change, and Can's introduction in the 62nd minute provided a welcome one.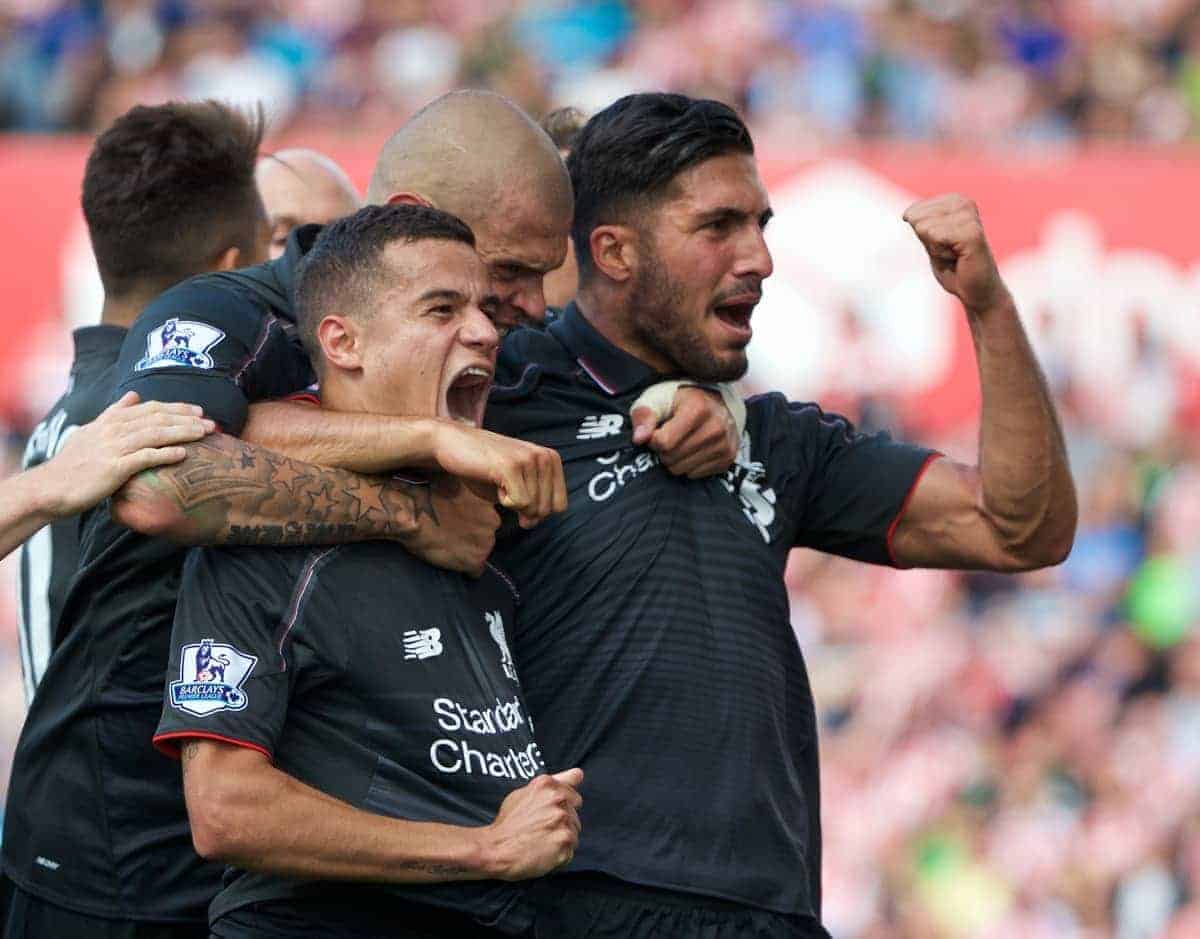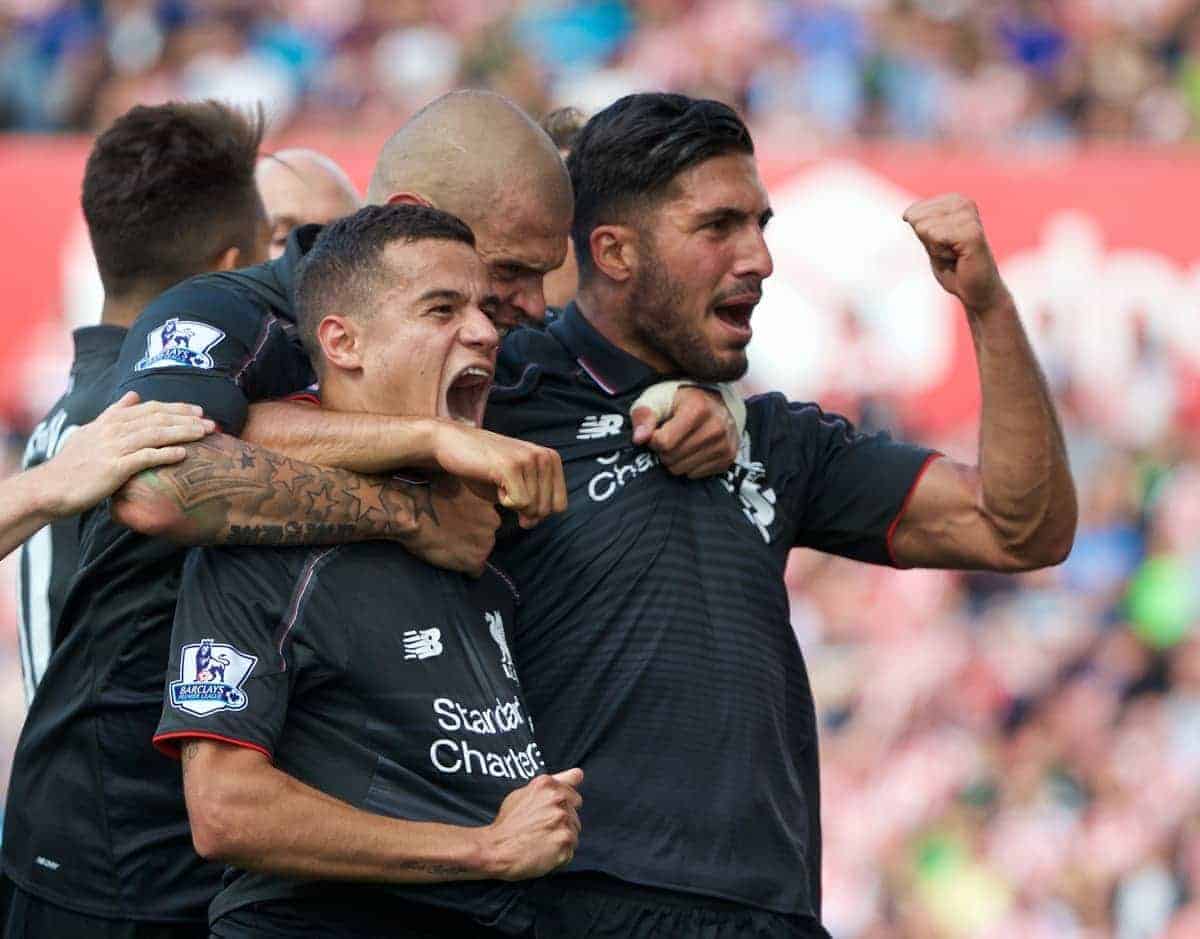 Taking the place of Lallana, Can's arrival prompted a tactical shift for the Reds.
The German took up a deep-lying role in midfield, with Henderson and Milner operating higher up the pitch alongside Coutinho and fellow substitute Roberto Firmino.
Ditching the 4-2-3-1 setup, Liverpool adopted a shape closer to 4-3-3.
It didn't supply Benteke with the debut goal that he was looking for, but it allowed Liverpool to probe further in the attacking areas, supporting the Belgian and creating more clear chances.
Henderson, in no way a defensive midfielder, was allowed the freedom to drive into the penalty area, and the Reds captain could have put his side ahead shortly after this switch after he was released in the penalty area.
Milner benefited similarly, and his creativity in a slightly wider role continued to unlock the Stoke defence.
Most importantly, this switch allowed Coutinho more space in front of goal — receiving the ball from the impressive Joe Gomez as Rodgers geared up to introduce Danny Ings, the Brazilian was permitted to swivel, head towards the Stoke penalty area and launch the Reds to victory.
Can's introduction allowed all of this: he was able to break up play from deep, supply useful forward balls and provide a stubborn base for Liverpool to build upon.
While Coutinho received the plaudits at full-time, both Rodgers and Can should be lauded in equal measure.
This tactical switch can be a pivotal one as Liverpool move forward.
Another Transition Period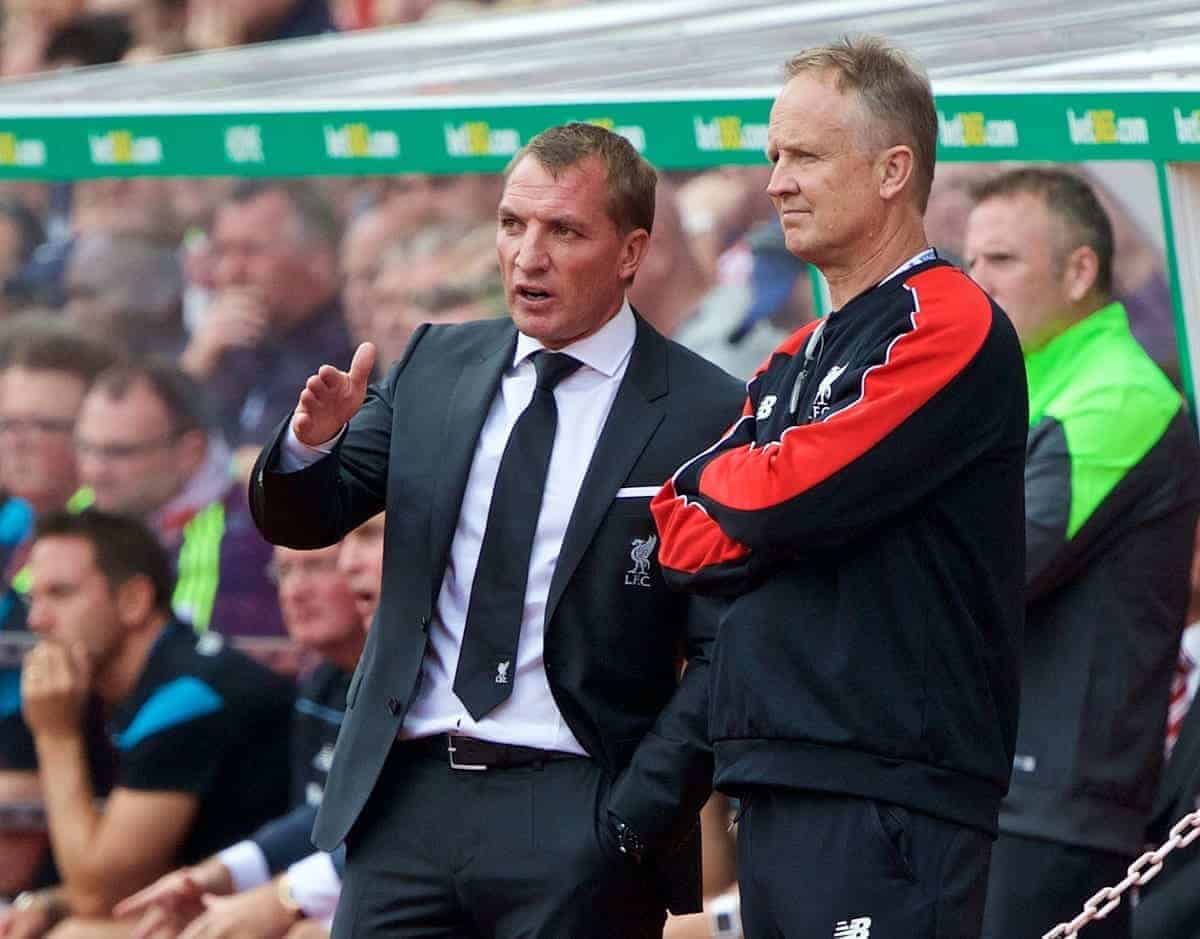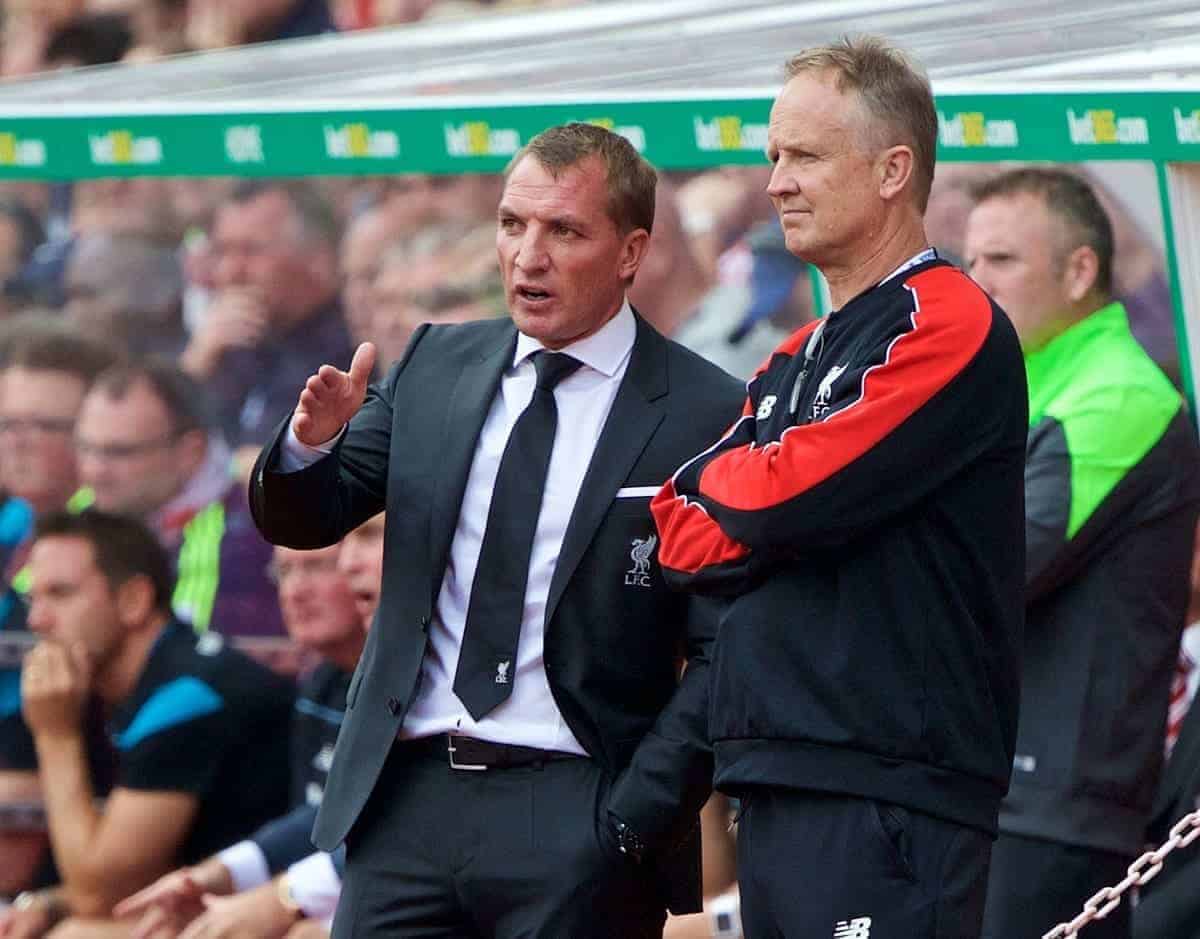 In some ways, Liverpool's struggle to put Stoke to the sword wasn't a surprise: this is very much a new-look Reds outfit, and they will take time to adapt and reach their optimum level.
The isolation of Benteke prior to Can's introduction is the perfect example of this.
The Belgian is a completely different proposition for Rodgers' side to get used to. Though he has gone to great lengths to quell perception that he is purely a battering-ram target man, Benteke's strengths do primarily lie in that sector.
This saw Simon Mignolet often opt for a punt upfield to the No. 9, but—as evidenced by Benteke's lowly passing accuracy of 58.1 percent—for this to be of any use the striker needs support.
Happily, when Rodgers brought Can on, this came to fruition: as previously mentioned, the support of Henderson and Milner—along with Firmino—was just what Benteke needed.
Rodgers takes his side forward with this 1-0 victory amid a key period of transition.
He must take his cues from this second-half success and build. Can must start in midfield; Milner and Henderson must be allowed to probe; Benteke must be supported more diligently.
The 86 minutes prior to Coutinho's wonderstrike should be considered a vital lesson for Rodgers—the 4-2-3-1 that he fielded at the start of the game is a tactical abomination that should be permanently erased from his playbook.
The introduction of Can, and a switch to a more fluid system, shows the way forward for Liverpool.