After Jürgen Klopp targeted a "title" in his first four years at Liverpool, the club should in fact unite under a five-year plan for success.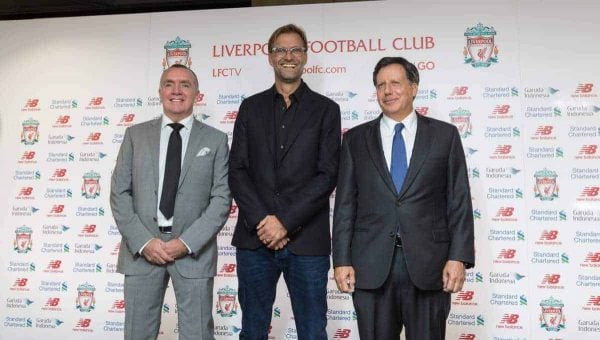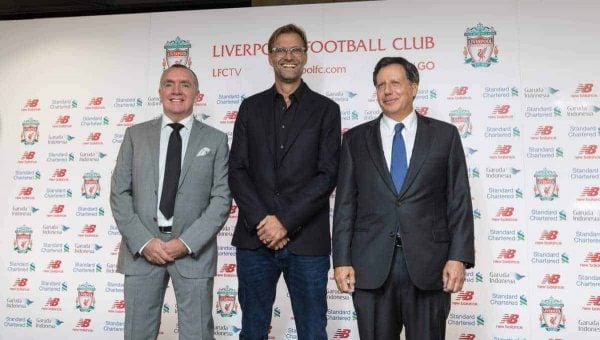 Jürgen Klopp, a self-confessed rocker, has this week hit all the right notes. Indeed the German has his new-found public eating out of the palm of his hand, akin to the way Mick Jagger captivates an audience.
Yes, on Friday Jürgen Norbert Klopp became this city's biggest rock star since Paul McCartney wandered into the Mull of Kintyre. His extroverted and unpredictable behaviour will be lapped up by a city that embraces mavericks.
Anti-establishment and proud, Merseyside is suspicious of those who conform and toe the party line. On the contrary, those with a hint of rebellion are lauded and held up as idols.
[pull_quote_right]Twenty five years ago is a long time. You don't take history in your backpack and carry it with you for 25 years.
– Jürgen Klopp[/pull_quote_right]
Klopp is the modern-day manager many believe Liverpool supporters concocted in a Bootroom laboratory. He is a crazed genius with a disdain for authority. He is a humorous leader with working-class ideals. He is a passionate figurehead with a burning desire. He is a winner.
Such was the hysteria that greeted his arrival last Friday, Klopp could have belched into a microphone at his inaugural press conference and received rapturous applause. Instead he spoke thoughtfully and purposefully, delivering accidental sound bites – none of with were contrived.
Amidst talk of gegenpressing and transfer committees, however, came one line that focused the minds, a reminder as to the point of the enterprise: "When we sit here in four years, I think we may have one title."
That 'Title'
Debate rages as to exactly what 'title' the new manager was referencing.
An excitable media predictably sought comparisons to their beloved Jose; flooding newspapers and domains alike with promises of a Premier League crown. In actuality the German may have been targeting a cup competition.
Nevertheless, that Klopp would mention any title – intentionally or not – in an era where Liverpool have become accustomed to scrapping for Champions League qualification is telling.
Have trophies and namely the Premier League not been the remit for every manager since Kenny Dalglish resigned in 1991? If not they should have been.
We have too often talked ourselves out of the reckoning. This began when Gerard Houllier tempered expectations before every season. Brendan Rodgers meanwhile continually referenced a rebuilding job, while Roy Hodgson signposted away wins at Bolton as career defining.
Two weeks ago I wrote a piece lamenting both Liverpool and Everton's two-decade demise. A downbeat and pessimistic article, it captured my mood heading into what seemed an irrelevant Merseyside Derby.
Events since suggest FSG are determined to stop the rot and prevent us meandering into mid-table obscurity.
Rock 'n' Roll Stability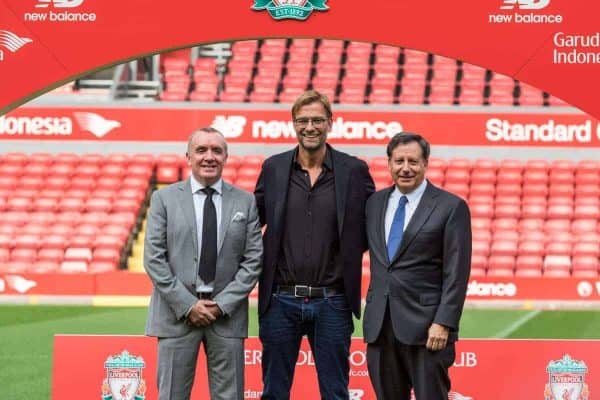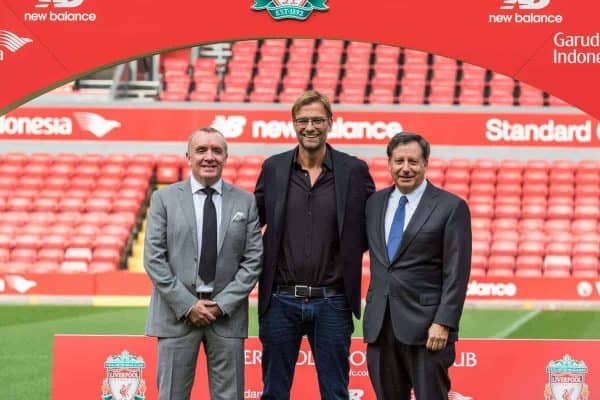 This managerial coup has re-energised the fan base and got us daring to dream again. Indeed Klopp's first 'win' as Liverpool manager arrived without the need for data analysis or tactics. His very being has unified a fractured support and appeased the natives.
If those who operate inside the corridors of Anfield, Melwood and Chapel Street share our sentiment this could be some ride.
For key to this journey is having every employee and fan singing from the same hymn sheet. Only then can we think about toppling the Champions League cartel.
From the backend of Houllier's reign right up to this month's derby there has been a sense of conflicting interests at play.
Be it Hicks, Gillet and Purslow warring with Rafa, The Kop (rightfully) calling for Hodgson's removal, or the transfer committee scuppering and enforcing deals on Rodgers, there have been endless divisions and cancerous empire building.
Now is the time to commit to one man and his vision: that of winning the league – eventually.
Back the Manager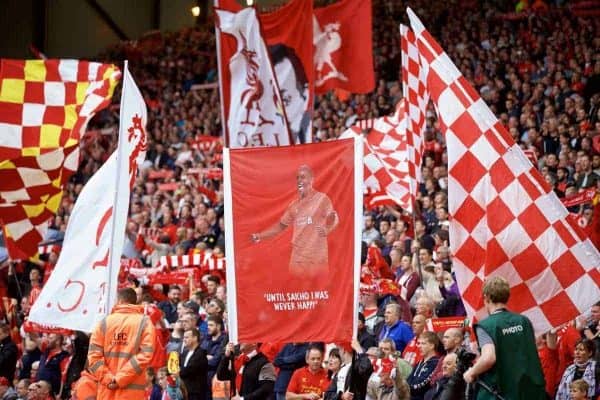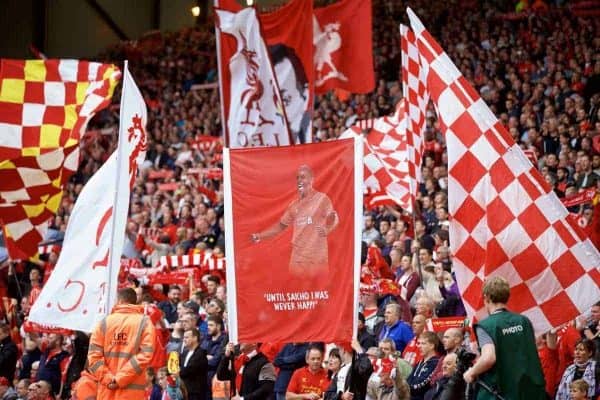 That Klopp comes with pedigree is vital. You always felt Rodgers' hand was undermined by his underwhelming CV. His say and standing would have been aided and abetted by just a single trophy.
That omission became a stick to beat him with; on the terraces certainly, and perhaps internally also.
Klopp, however, rides into town with personality and form, giving him the approval of supporters yes but clout in the boardroom also. His stock is so high he can lay out plans going forward safe in the knowledge few dare challenge him, particularly with The Kop in tow.
The committee issue, we are told, is no issue at all, but from this point on there should be a commitment to sourcing players who suit the manager's style. No more Mario Balotellis, no more Luis Albertos – no more no-marks who fit the system like John Prescott does a 30" waist.
Similarly, and most importantly, no players can be sold without Klopp's prior approval.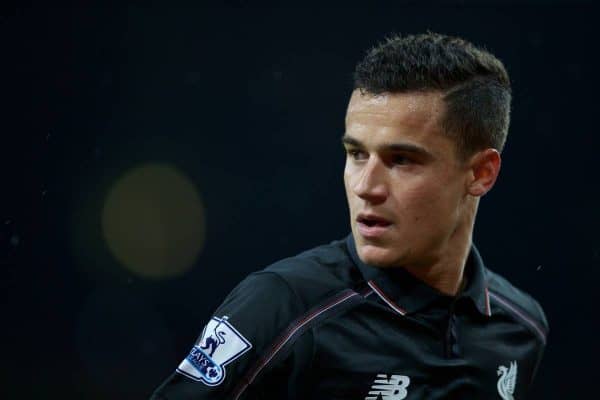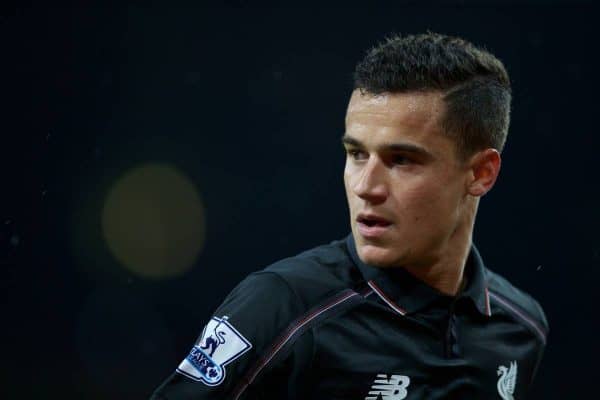 The manager promised that would be the case on Friday but the acid test will come should Barcelona lodge a bid for Philippe Coutinho. Only then can we judge FSG's true intentions and herald this a new dawn.
If we are to draw a line – if we are to win the league – we need to stand firm at such moments. There came a juncture when Arsenal, famed for losing their best players bi-annually, said 'enough is enough.'
Having lost Alonso, Mascherano, Torres, Suarez and Sterling in recent years, we tread that same precipice in 2015.
Even if it means a player running down his contract, we cannot sanction further sales. This change in tact will send a clear message to not only would-be vultures/rivals, but transfer targets also.
As for expenditure, an emphasis on quality over quantity should be championed, an approach allowing for an increased wage bill perhaps.
Pacifying Kloppmania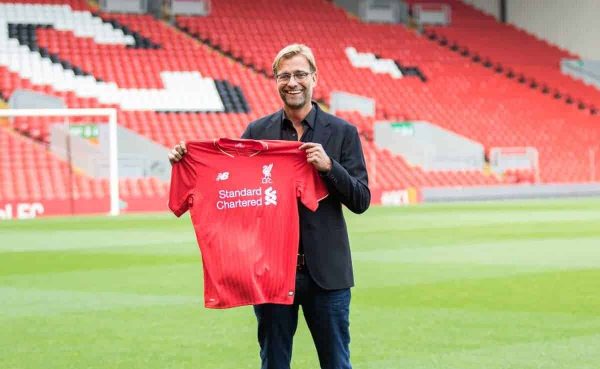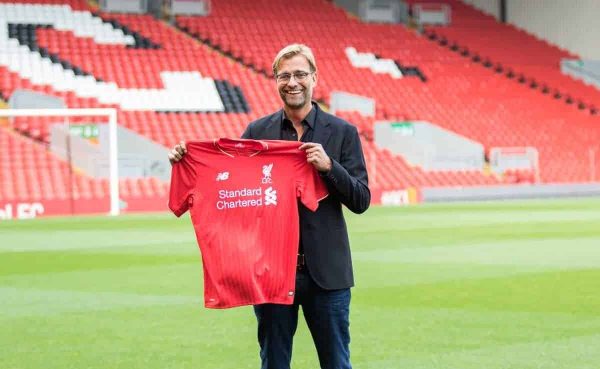 Elsewhere, fan patience is essential. 'Kloppmania' ensures a free pass throughout a tricky looking introduction to English football. Our next five league games look daunting but the next five years are what matters.
That period will confirm one way or another whether this fan base has gone to the wall.
For the criticism aimed at Rodgers went far and beyond what can be deemed acceptable. Tactics played second fiddle to teeth; lurid allegations about private affairs were dug up and given precedence over style of play. It was distasteful and frankly disgusting.
Sure, Brendan hardly helped himself at times, but we cannot become known for Twitter campaigns and witch-hunts aplenty. We are not Arsenal.
Now is the perfect time to hit reset and wipe that muddied slate clean.
By extension, the famous Anfield atmosphere – regularly cited on Friday – needs re-awakening. A man accustomed to Dortmund's 80,000-strong Yellow Wall would be utterly underwhelmed by our recent equivalent.
Anfield has been a morgue ever since Gerrard slipped; a hangover so bad nobody has felt compelled to drink – or apparently sing – since.
The Five-Year Plan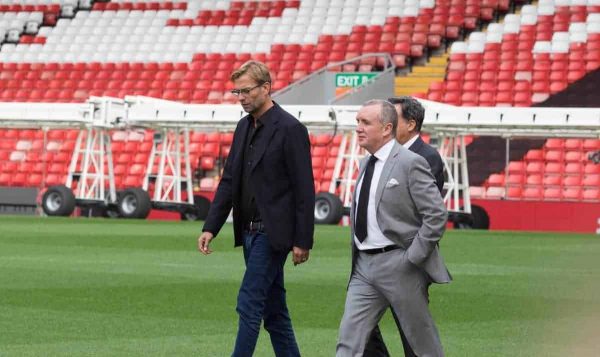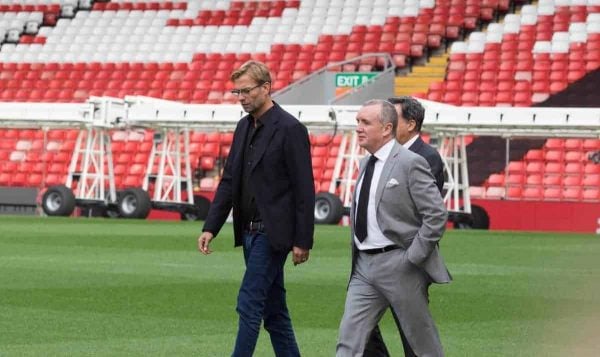 Klopp targeted a title within four years but let's set aside five: a five-year plan where everything is geared towards winning the league. Everyone from John W. Henry down committed to Klopp and his vision – a vision that has reaped previous rewards.
As of now, the club ethos – from academy right through to player recruitment – need shaping by a man with a track record of upsetting the odds.
Barring a drop-off of Hodgson proportions, we must commit to Klopp for the entirety of those five years, investing in the notion that this world-class, highly coveted manager will get it right eventually.
That means resisting the panic button if the top four is initially unattainable. It means bottling this current feel-good factor, donning daft glasses and slurping Dortmunder lager.
If nothing else we can be safe in the knowledge his methods, or what a predecessor regularly called 'philosophy,' will not fluctuate from week to week. His will be a means to an end.
Our football club stands at a delicate crossroads. Our history and traditions are what enticed Klopp to take on perhaps the hardest job in European football. Should he fail it is unlikely we'll attract a similar calibre of manager again.
Which means now is the time for buy-in. Five years, starting Saturday.