It's the morning after Liverpool's goalless draw at Tottenham, so we bring you the best newspaper reaction from the White Hart Lane showdown.

Jurgen Klopp's maiden game in charge of the Reds was far from the most spectacular, but it was very pleasing nonetheless.
Liverpool deserved a point at the home of one of the Premier League's most in-form teams, and Klopp's influence was noticeable from the start.
It's still incredibly early days for the 48-year-old, but there was enough in the 90 minutes to suggest he will do great things at Anfield.
Here is what some of the country's top journalists made of proceedings.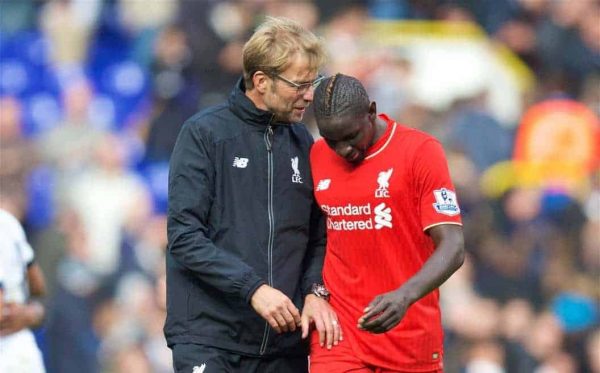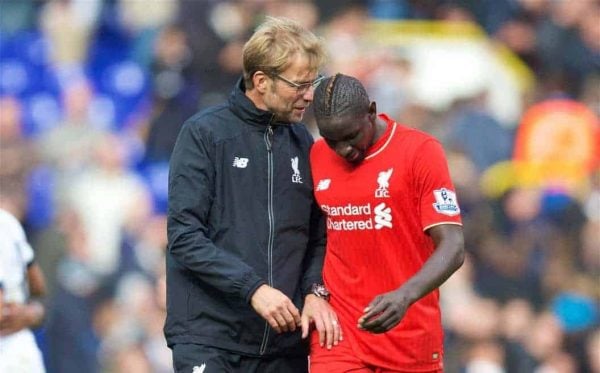 James Pearce of the Liverpool Echo feels Klopp has injected a new sense of belief into the team, with Simon Mignolet and Mamadou Sakho particularly impressive:
The final stages of Brendan Rodgers' tenure were dogged by the Reds' habit of shooting themselves in the foot. Belief was in such chronic short supply that when the chips were down they inevitably buckled.

But the Klopp effect was evident in the capital. His appointment has clearly not only galvanised the fanbase but also the dressing room.

When Liverpool were under pressure against Spurs, they dug deep. They were helped in their mission to keep the hosts at bay by a trio of fine saves from Simon Mignolet and a commanding display from centre-back Mamadou Sakho.

Without the ball, the Reds were impressive as they shut down space and frustrated a Tottenham side unbeaten in the Premier League since their opening day defeat at Old Trafford.
The Guardian's Daniel Taylor lauded the Reds' superb work-rate throughout the game; something Klopp demands from his players:
The message on one of the German tricolours fluttering in the away end was Mein Held – My Hero. Liverpool, as their new manager promised, had a different look. They chased and harried and could not really have given much more to try to get the Jürgen Klopp era off to a winning start but, ultimately, there was not enough inspiration to go with all the perspiration.

Liverpool were quick to the ball, full of energy and ran so hard that when a Tottenham man went down midway through the second half every single one of Klopp's players came to the touchline for a drinks break. They looked worn out, yet they still roused themselves for one last effort.

It has been a long time since Adam Lallana has covered this much ground in one game. Emre Can sprinted when once he might have strolled. Liverpool became a team of one goalkeeper and 10 James Milners and Klopp must have been encouraged by the speed at which his changes have been implemented.

Paul Hayward of the Telegraph believes Liverpool are still a long way off being the finished article, with a lack of attacking quality evident:
Two years ago Liverpool came here and ripped the feathers off Tottenham Hotspur's cockerel, winning 5-0 and moving up to second in the Premier League as Brendan Rodgers approached his Anfield zenith. Liverpool's play was intense then, too, with what people now call "lightning transitions," but among the goalscorers on that happy day were Raheem Sterling and Luis Suárez.

[…]

Clear away the cult of personality and there is one immutable truth. Teams win prizes when the quality of the players strikes a critical level, as it almost did with Suárez, Sterling and Daniel Sturridge. Klopp's talent roster now is far below that standard, especially with Sturridge, Christian Benteke and Danny Ings all missing.

[…]

Nobody wants to hear it, but it will take two years or more to raise the quality of this squad to where it needs to be. But this was a "cool" enough beginning.
ESPN's Michael Cox was another to laud Klopp's tactics, also highlighting the excellent performance of Emre Can in his preferred central midfield role:
On paper this could have been a 4-3-3 or a 4-2-3-1 but it was more of a 4-3-2-1 "Christmas tree" formation. While unintentionally paying homage to his former home city (every December, Dortmund boasts the world's largest natural tree), Klopp also wanted to pack the centre of the midfield.

The most notable aspect of Liverpool's performance was the intense pressing. It wasn't total pressing that shut down Tottenham all over the pitch but when Spurs attempted to play the ball into the midfield zone, Liverpool sprung into life quickly.

Klopp will have been particularly delighted with Can's performance. His fellow German had a demanding role — Liverpool's narrowness afforded Kyle Walker space to sprint forward down the touchline — but Can got out to the flank quickly to close him down before returning to more central positions where he could clog up the midfield.

No one is entirely sure what role suits Can but that's only because he's such an impressive all-round footballer. Whatever his future position, he's sure to play a key role in the new regime.

Neil Jones of the Echo believes a major positive to take from the game was the Reds' defensive display:
Klopp, like Rodgers, has arrived at Liverpool with a reputation for building attractive, attack-minded teams. He likes front-foot football, high intensity, high pressing. Unlike Rodgers, though, Klopp appears aware that solidity is as important as adventure where the Premier League is concerned.

[…]

The three-man defence, favoured by Rodgers throughout 2015, was discarded. There were no wing-backs or midfielders playing at the back. The midfield worked hard to cover space across the pitch, and the forwards picked their moments to press, dropping in to make a solid shape when they could not.

Individually there were strong performances. From Mamadou Sakho, the game's outstanding player, from Nathaniel Clyne, who got better and better as the game wore on, and from Simon Mignolet, whose saves ensured Liverpool were not punished when they did, inevitably, lapse.

Martin Skrtel and Alberto Moreno, meanwhile, did just about enough good things to make up for their errors.
[interaction id="56224f3f47771a9960f54633″]