Liverpool boss Jurgen Klopp wants to see more of the attitude shown by his players during the past two games.

The Reds' 1-0 victories over Leicester and Sunderland were not pretty but stopped the rot after three Premier League games without a win.
Klopp has had standout results in his short tenure in charge such as the 4-1 victory at Manchester City and 3-1 success against Chelsea, but there have also been losses to Crystal Palace, Newcastle and Watford.
The goals against Leicester and Sunderland were scored by Christian Benteke – a feat Klopp welcomed by challenging the striker to play better.
The German said: "He made again the decisive goal in the game, and that's the best thing a striker can do. When I said he can play better, that's for everybody, they all can play better.
"First of all you have to fight for the result and that's the biggest change in the last two games from the other games. Until then, we won our really good games, but when we were average then we lost.
"That's not how it should be if you want consistently to get results. We took these very important points in a difficult game (against Sunderland). That's very important. We defended well, we had our opportunities and Christian was there again.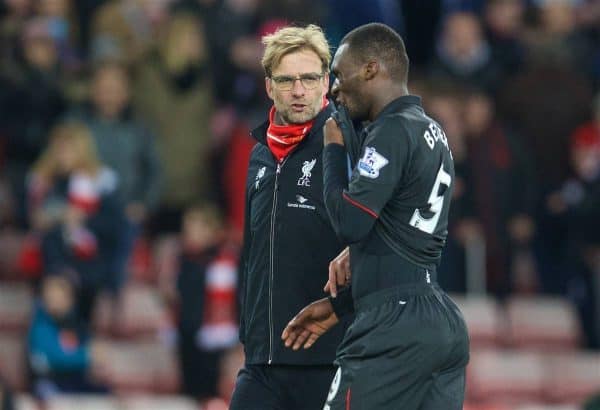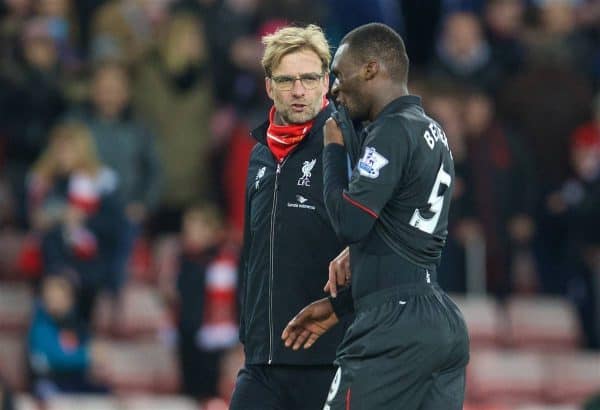 "You can make your life always easier in games like this when you use one of the first two opportunities. If you don't do this then you have to work, do all the things for this special moment, and that's what the team did.
"It's very important that we win games like this, important that we don't wait for the perfect day, so that we work for the perfect day.
"If you always are prepared for a difficult game, sometimes you will find an easy game. But if you're always waiting for the easy game you never will find it."
The search for consistency has been Klopp's biggest challenge since he replaced Brendan Rodgers in October.
He hopes Liverpool have now turned a corner and feels confidence rather than concentration has been the main problem.
He said: "It's not the biggest problem with concentration. I don't want to say this word too often but it's a part of belief that you don't have to use the first chance.
"It's normal that you miss chances in football. If you miss a chance, now you know the right way, come on, let's try again. It's difficult and it's what we have to develop together.
"For this you need results. (Sunderland) was a game like this. It's not a game we will talk about in 10 years but nevertheless it's really important."
Liverpool play their third game of the week against West Ham at Upton Park on Saturday and, by the time they play Exeter in the third round of the FA Cup next Friday, they will have contested five matches in 13 days.
Klopp has already voiced his concerns about the number of fixtures, and he said: "Maybe I spoke too often about this.
"I knew about this before but of course it feels different when you are in the middle of the fixtures. It's for all teams a real challenge to be always prepared to solve your problems in hours and be ready for the next game."
Daniel Sturridge could be back for Saturday's match following a hamstring injury. Sturridge declared himself fit and available on Boxing Day but, because of the England man's history of injury problems, Klopp was determined not to rush him.
James Milner and Divock Origi will not be fit and Klopp must wait on midfielders Joe Allen and Jordan Henderson.