Jurgen Klopp is looking to use Liverpool's impressive first-half display away to Southampton as a platform to build on, despite their 3-2 defeat.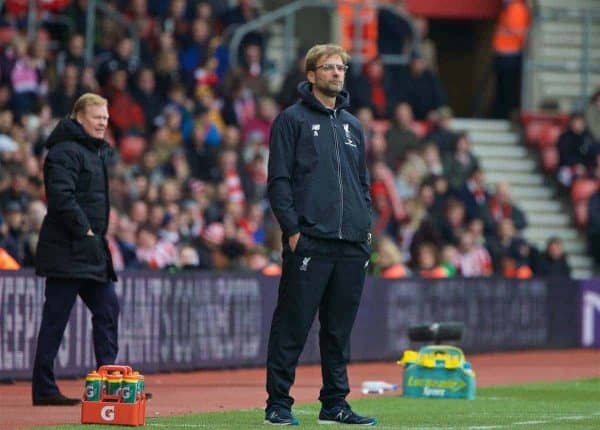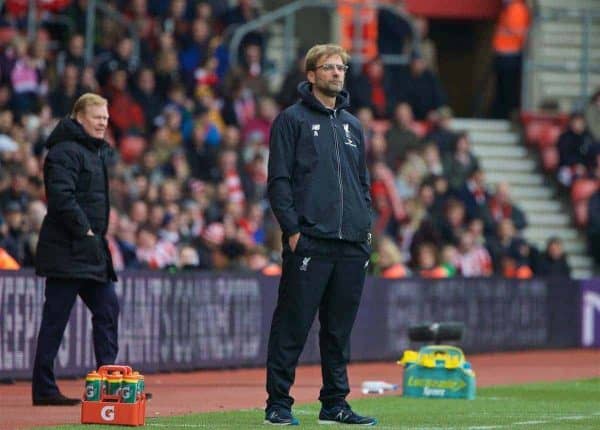 Liverpool went 2-0 up before half-time at St Mary's Stadium through goals from Philippe Coutinho and Daniel Sturridge, but eventually succumbed to a Southampton fightback, losing 3-2 in a major blow to their top-four hopes.
But having arrived on Merseyside in October, with the club in turmoil, Klopp has continued to take a step-by-step approach at Liverpool.
Speaking after the game, Klopp looked to focus on the positive, attacking performance his Reds side contributed in the first half at St Mary's, saying "we saw how well we can play football."
"We can say we have to have more killer instinct in the first half or we have to play better in the second half," he explained.
"Both are true and both we will try in the future.
"Two things are important—we didn't get the points and that's not too good; on the other side, we saw how well we can play football, which we should not forget.
"I know the result is not what we wanted but we have to accept it this season, we have to take what we can get and not think always now the top four, 'yes, no, perhaps, I don't know'.
"Play football like we did in the first half, score goals and everybody will enjoy it and then everything is OK."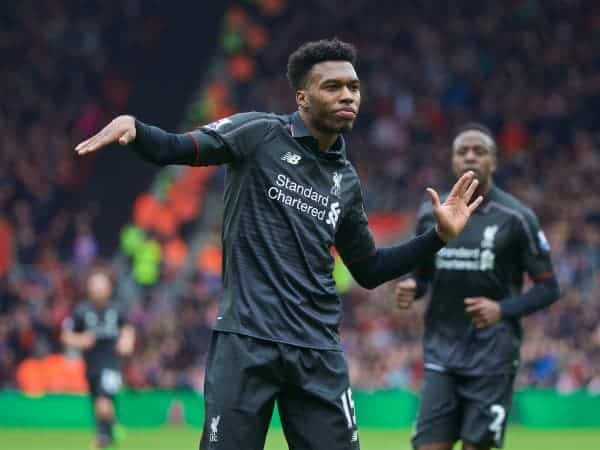 The counter-attacking play of Coutinho, Sturridge, Divock Origi, Adam Lallana and Joe Allen was particularly impressive, while Emre Can continued his dominance in an all-round midfield role.
But with Liverpool's intensity dropping after the break, a brace from Sadio Mane and a long-range strike from Graziano Pelle consigned Klopp's side to defeat.
Despite this, and with the Reds seven points behind fourth-placed Manchester City—albeit with a game in hand—Klopp hasn't given up hope of a top-four finish in 2015/16.
"We know things like this can happen, why should we now be out of the race completely because we lost at Southampton?
"Other teams lost here before and will lose here. That's normal.
"Now [the players] are with their national teams so they have different things to do.
"The only thing that is important is that they come back healthy.
"We saw again we have a really good base and we'll work again."
While Klopp's optimism is encouraging, the more important factor in the German's assessment is his patience.
Klopp looks set to take this campaign as a primer for a renewed push in his first full season at the club in 2016/17, and he may well have come to further conclusions about his squad on Sunday.