Having had to settle for a sub role in the two games against Dortmund, Daniel Sturridge responded superbly on Sunday, producing an impressive display in the win at Bournemouth.
For someone who supposedly has a questionable attitude – a very questionable claim in itself – Sturridge has been exemplary since being replaced by Divock Origi for the two huge games against in Europe.
The 26-year-old has knuckled down and outlined his quality. He helped completely turn the second-leg in Liverpool's favour on Thursday, and was given a start against Bournemouth by Jurgen Klopp, albeit in a weakened side.
In a match that had a real end-of-season feel to it, Sturridge often looked on another level to anyone else on the pitch, and showed that he's getting back to match sharpness after starting four consecutive league games for the first time in two years.
South Coast Masterclass

Sunday was very much an audition for Sturridge, with the Merseyside derby and two-legged Europa League semi-final against Villarreal both on the horizon.
Klopp has an abundance of competition in attacking areas for those matches, but Sturridge showcased exactly why he must feature prominently in them.
While others around him weren't always at full tilt at Dean Court, the Liverpool striker was a man on a mission.
His movement was typically sharp, he looked a class act with the ball at his feet and there was more zip and energy about him than we have seen since his return from injury.
Perhaps losing his place to Origi has jolted the England international into action.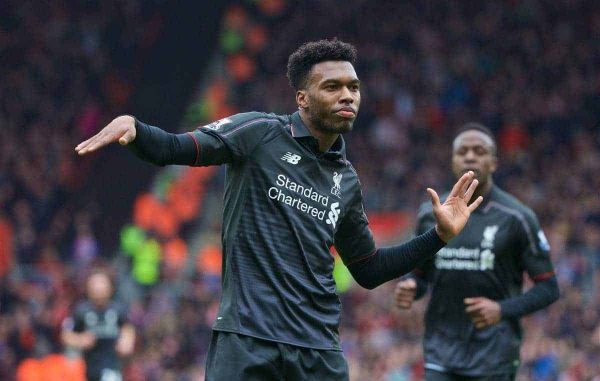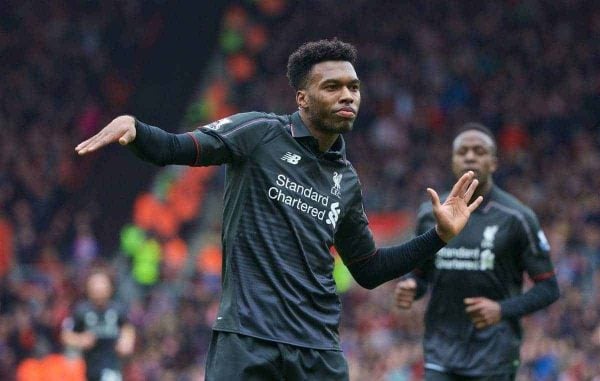 A very low-key first-half was brought springing into life shortly before half-time, with Sturridge's outrageous back-heeled shot rebounding to Firmino.
Minutes later, the Reds' lead was doubled, with the 26-year-old guiding a superb header into the bottom corner of Artur Boruc's net from Ibe's free-kick delivery.
A match turned on its head, almost solely down to the brilliance of one player. That, right there, is what Sturridge brings to this Liverpool side.
After the break, he was unfortunate not to add to his tally. He hit the woodwork on two occasions, one of which was the result of a delightful dinked effort, and he continued to ooze quality on the counter-attack.
He even attempted an audacious effort from the halfway line, which perfectly highlighted his level of confidence. The effort itself wasn't quite Luis Suarez quality, mind.
Joe Allen was the only Reds player to run him close for man of the match, but Sturridge was undoubtedly the star of the show on the south coast.
Under-appreciated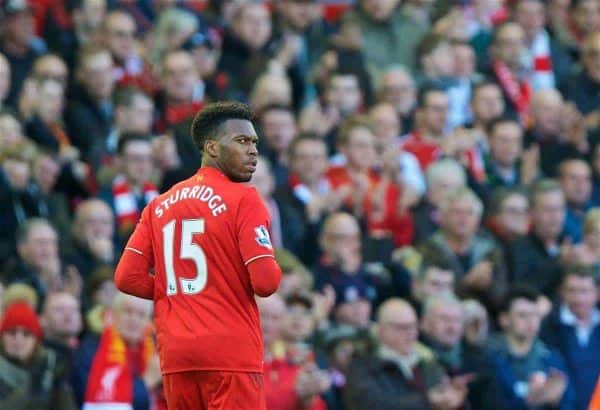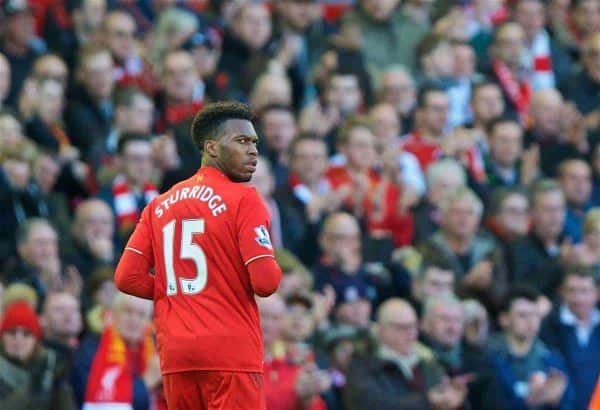 It has been much-documented how a chunk of Liverpool supporters find it tough to warm to Sturridge, but it all feels rather baffling.
Yes, the striker may not be as instantly likeable as Mamadou Sakho or Philippe Coutinho, but this lingering coldness towards him is tough to fathom.
There are signs that his popularity is increasing – songs are finally being sung about him – but it still feels as though he has to produce miracles in order to gain the level of praise that other lesser players do.
Suarez and Steven Gerrard were not always the most encouraging, likeable players on the pitch, but we worshipped them nonetheless. Why is it different with Sturridge?
When he is in full flow, he is Liverpool's best player, and in terms of Premier League strikers, only Sergio Aguero can lay claim to being superior.
The Sturridge we saw against Bournemouth was very much the Sturridge of 2013/14, and with each passing week, we are starting to see him reach his optimum level.
He now has 49 goals in just 86 Liverpool appearances, which considering he doesn't take penalties or free-kicks, is a staggering return.
The former Chelsea man has scored or assisted every 121 minutes season, which is better than any other Liverpool player.
It is so hilariously predictable that Roy Hodgson will likely select Danny Welbeck ahead of him in his England squad for Euro 2016, but for Liverpool, that is great news. A summer off will work wonders for Sturridge.
Regular Starting Role Required

With a strong Premier League finish required, and the aforementioned semi-final against Villarreal to come, Sturridge will be eyeing a role in the big games.
While playing the most talented players doesn't always work best for the team, having a footballer of his world-class ability on the bench is a crime.
If a chance comes along at a key moment against Villarreal, or in the final if Liverpool get there, there is nobody you would back more to finish it than Sturridge.
His touch and movement are superior to any of Liverpool's other attacking players and he is a player the opposition fear greatly.
This does not mean the excellent Origi should be dropped, by any means, but Klopp needs to find a way to accommodate both him and Sturridge.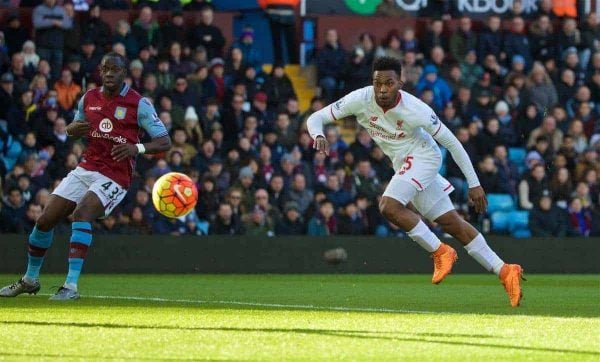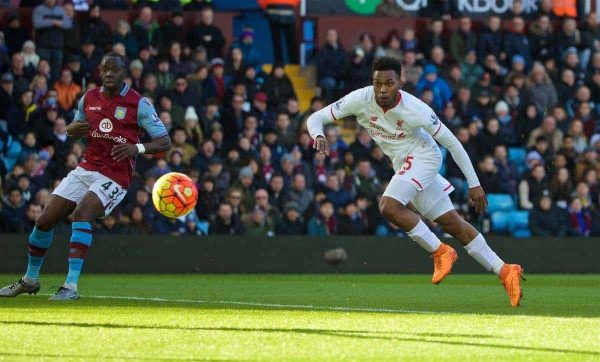 The 4-4-2 diamond makes total sense, and it was exactly that formation that helped Liverpool produce a comeback of unrivalled proportions against Dortmund.
Firmino does not look sharp or in-form enough to merit a starting berth at the moment, so playing Sturridge and Origi up front, with Coutinho in behind, looks the best bet going forward.
That then means Lucas Leiva anchoring the midfield in the absence of Emre Can, with Allen and either James Milner or Adam Lallana to the right of the midfield diamond.
Sturridge showed on Sunday that he just has to be a key component of this Liverpool team until the end of the season, with the 26-year-old now very close to his best form.
No Reds player makes more of a difference to their fortunes, and Klopp must find a regular slot for him in his first-choice starting eleven.