Jurgen Klopp says goalkeeper Danny Ward isn't in contention to make his Liverpool debut just yet, and that the Welshman must wait for his first-team opportunity.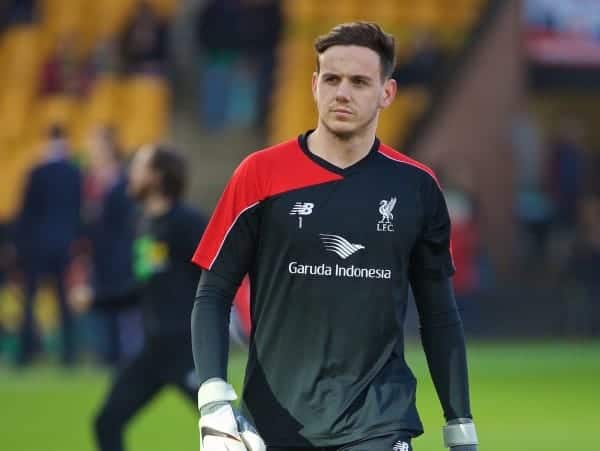 The 22-year-old stopper was recalled from loan at Aberdeen in January but is yet to feature for the Reds, instead being named on the bench.
With a top four finish now realistically out of reach for Liverpool, Klopp was asked ahead of Sunday's home game against Stoke City whether he may now provide Ward with his debut for the club.
"I'm always in talks with John Achterberg (Liverpool goalkeeper coach) so we will see what happens," said Klopp.
"Danny came here and was full of confidence, but there was no doubt in this moment who was the better goalkeeper, Simon Mignolet is a really good goalkeeper.
"We had a few situations where with different tournaments we could have changed it, but then Wardy was in this moment not in the perfect shape, or looked like he was not in perfect shape, and we didn't change it and that's it."
Ward made his international debut for Wales in the recent international break, but Klopp says he isn't thinking about offering him his Liverpool debut just yet and that instead Ward must focus on training.
"It's not a situation that we think now always when can we give him a game.
"He's a young lad. The most important thing now is for him to train and to become the best goalkeeper he can be, that's really important for him and at the end of his career he won't think about the first few games he didn't have.
"We are quite sure about his potential and that's important.
"We'll see what the future brings but in this moment there's no discussion where we think 'maybe this game he can have or this game he can have'".
Klopp says he will change the defence vs. Stoke City, and that changing a goalkeeper too would not make sense.
"If we have to change the last line, that's pretty likely, for the game tomorrow, it doesn't make too much sense that you change your goalkeeper too.
"For Wardy, the most important thing is for him to improve, there's a long way to go for him but he's on a good way."