We take a look at back at seven former Liverpool players who were deemed the final piece of the Reds jigsaw upon their Merseyside arrivals.
"Final piece of the jigsaw" has become a phrase often used over the years on Merseyside.
Time and again players have arrived at Anfield, declared the last piece required for many different Liverpool teams to restore the club to the greatness fans crave.
However, few have lived up to the billing of being the missing piece to inspire the Reds to glory compared to how often the words have been muttered, and here are seven men who can testify to that.
Stan Collymore

Optimism was rife at Anfield prior the 1995/96 season, increased further by Collymore's arrival for a British record £8.5million fee.
The addition of the Nottingham Forest striker seemingly positioned the Reds strongly ahead of their quest for a year of more rewarding fortunes and elusive Premier League triumph.
Hitting the ground running with a stunning debut match-winner against Sheffield Wednesday, Collymore impressed, forming a lethal partnership with Robbie Fowler; the duo firing 55 goals between and Liverpool to a respectable third place finish.
A year on and Liverpool now sat perfectly poised to take the next step needed for title glory in 1996/97, but a decline in attitude, discipline and off-field controversies derailed Collymore and prevented the team properly challenging for a triumph that was within grasp.
Formerly Anfield's great hope, along with Fowler, for title success, Roy Evans decided enough was enough and sold Collymore to Aston Villa for £7million just two years after his arrival.
The striker left having been unable to inspire as hoped, trophy-less, despite an impressive 35 goals in 81 games.
Patrik Berger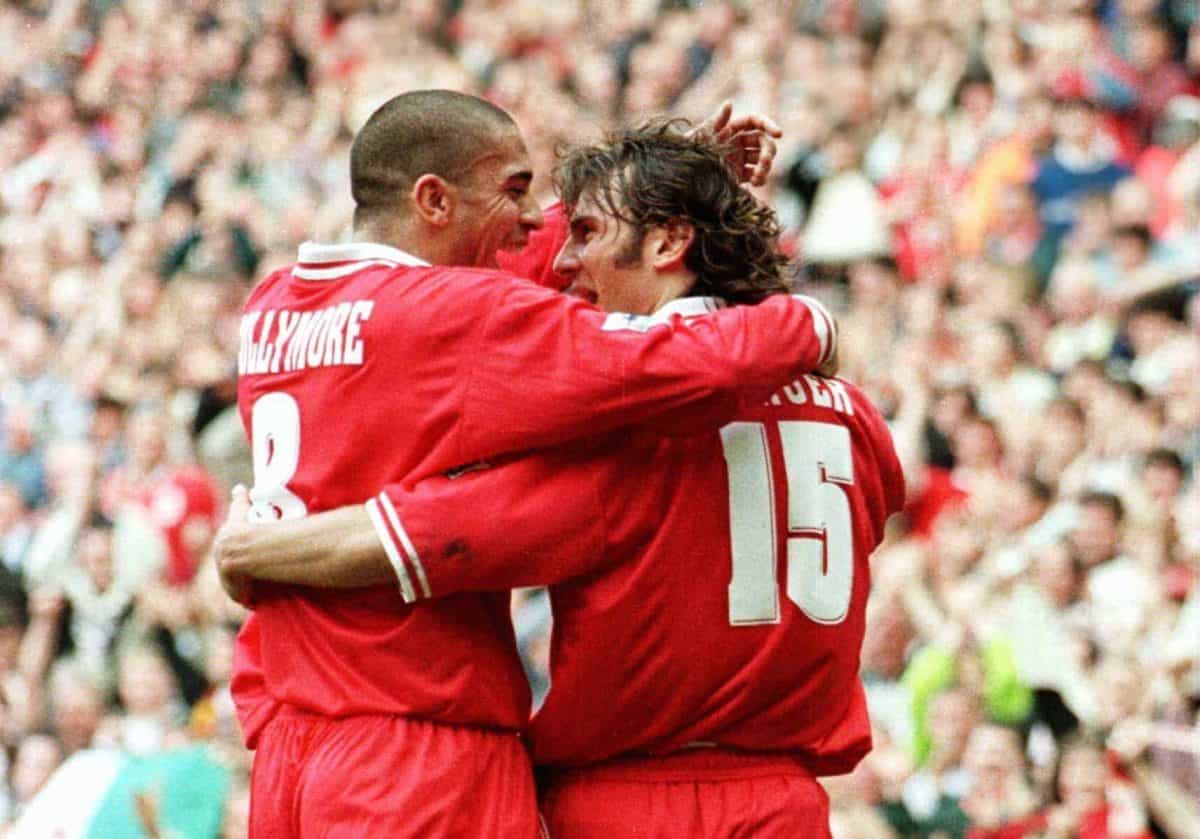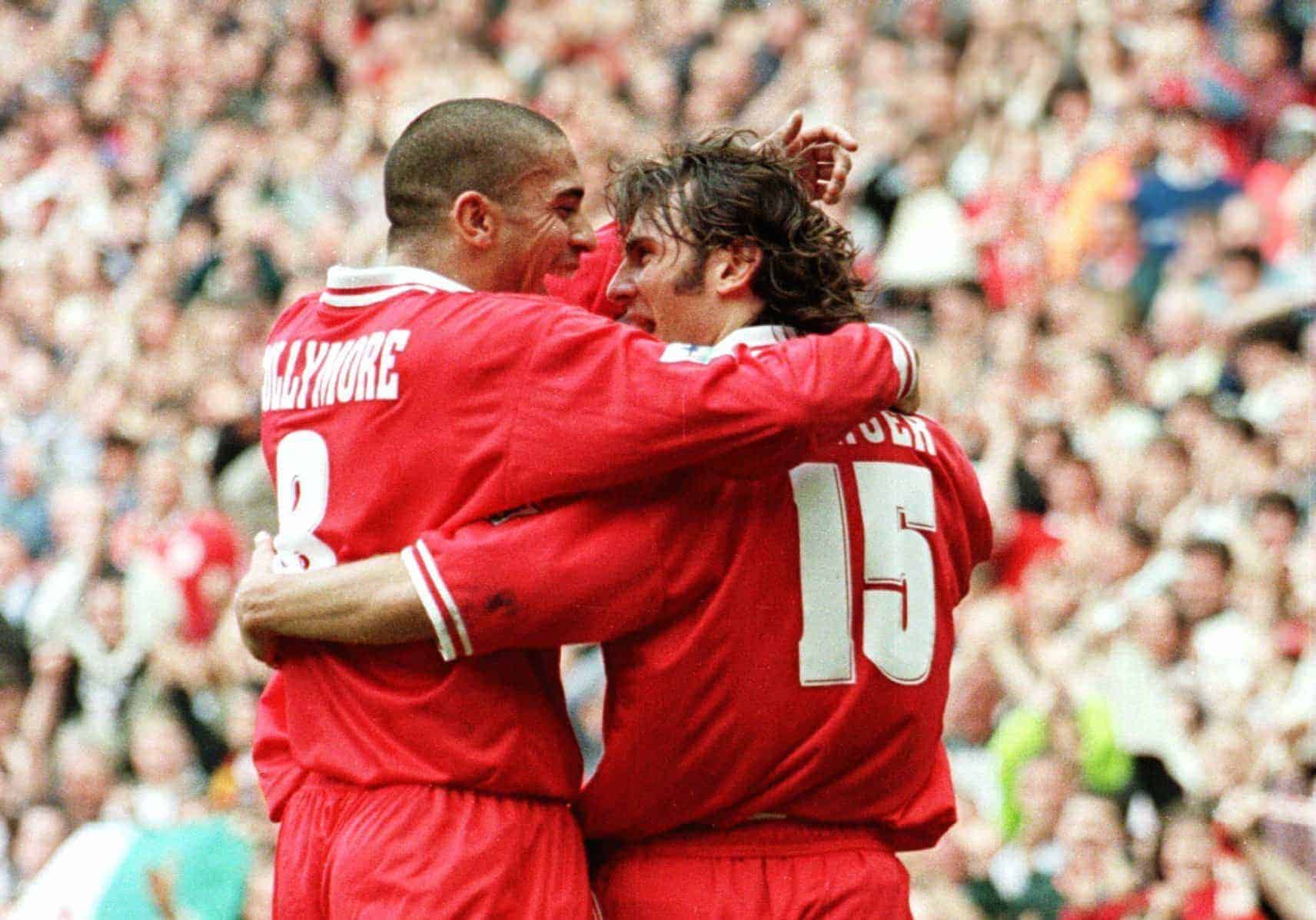 After a positive 1995/96 and a third place finish, Evans swooped for the Czech Republic Euro 96 sensation.
Joining for £3.25million from Borussia Dortmund, excitement gripped the fan base with Berger's arrival ahead of the new season, with the midfielder regarded as a difference maker between enjoying an overdue title win or campaign of missed opportunity.
When Berger made an excellent start to Anfield life – impressing with his goal threat from midfield and hammer of a left foot that saw two goals in his second game against Leicester followed by a brace against Chelsea, it seemed confidence was not misplaced.
But his influence failed to inspire as evisaged – he scored just two of his nine goals that season after the turn of the year – as the Reds ended a trophy-less campaign in fourth place.
Berger did go on to win six trophies in his time at Anfield – playing 196 times scoring 35 goals – but helping Liverpool to higher than third just once, he didn't become the fortune-changer hoped.
Paul Ince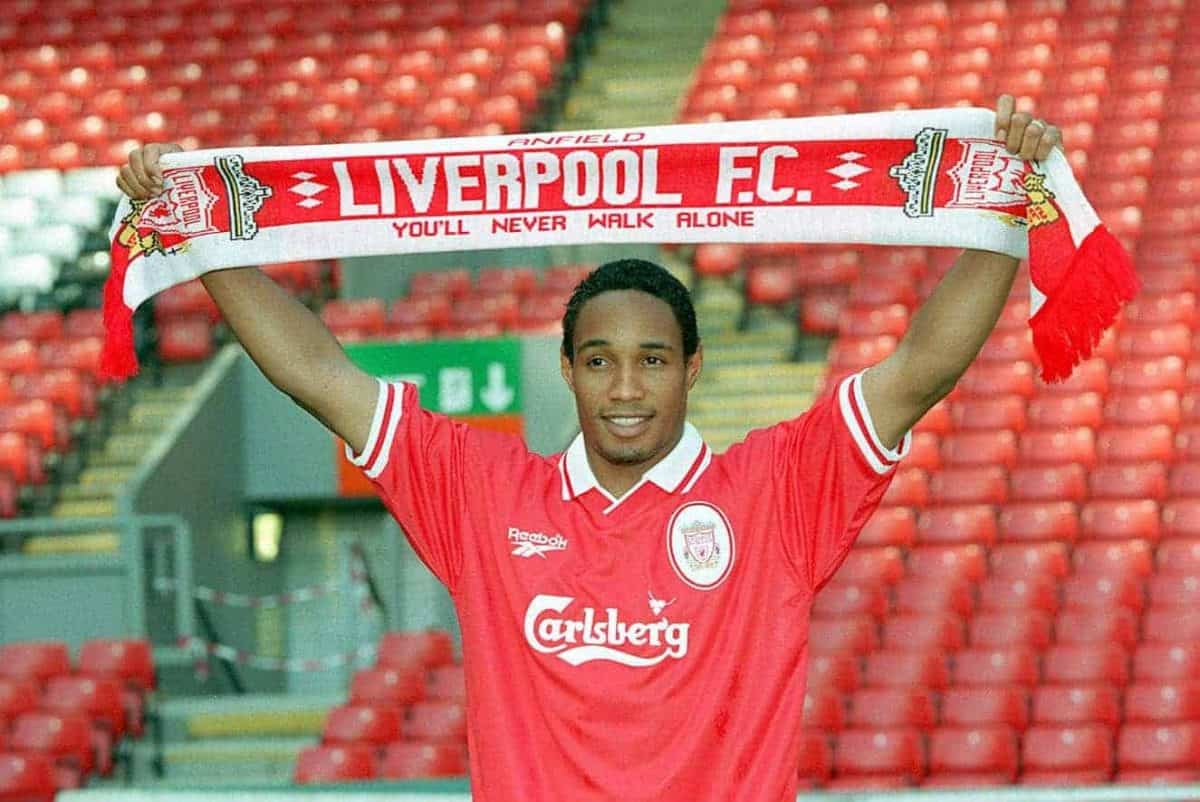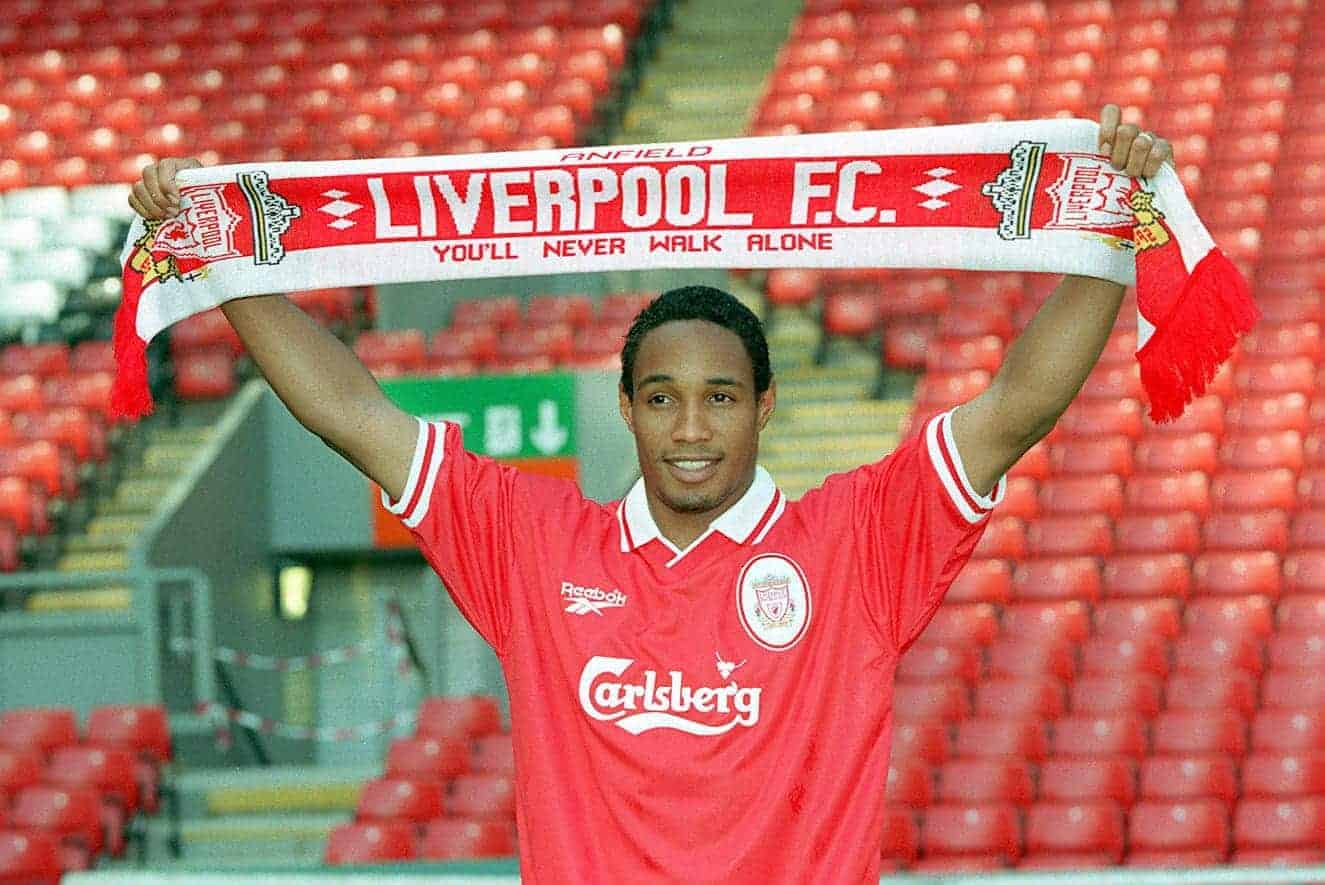 Liverpool's 1996/97 side thrilled and frustrated in equal measure, lacking steeliness to complement the attacking excitement to properly compete.
So when Ince arrived from Inter Milan for £4.2million, he seemed the ideal addition and missing piece – the man to harden the soft-centred Reds and supplement the blossoming talent as the dominant midfield driving force.
But Liverpool's inconsistency continued, with Ince failing to provide the platform needed in his first year on Merseyside, which ended with the Reds finishing a distant 13 points behind champions, Arsenal.
In the second of his two year stay – another season of underachievement – under Houllier, the new boss proved who was the real Guv'nor, as he showed the disruptive midfielder the door after 81 games and 17 goals.
Ince moved to Middlesbrough for £1million in 1999 having failed to serve his purpose and without silverware.
El Hadji Diouf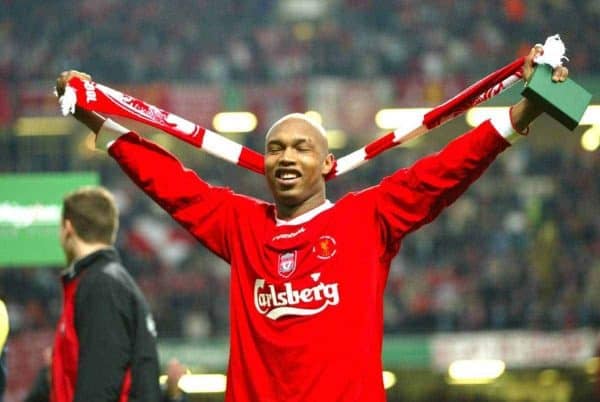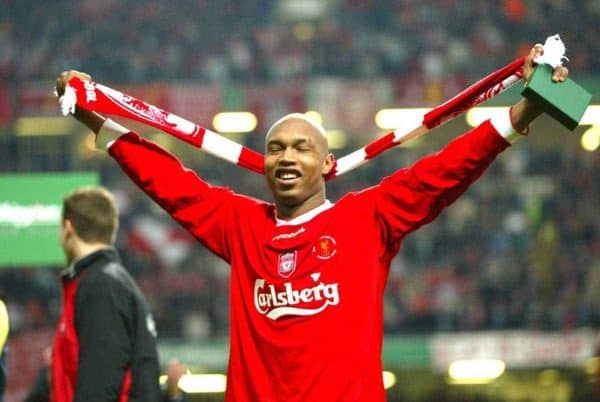 Liverpool posted a strong runners' up finish in 2001/02, but rued what might have been with a lack of goals seeing some avoidable points dropped.
Looking to bolster his attack to ensure of no repeat, it appeared Nicolas Anelka's loan from PSG would become permanent, but Houllier instead turned to Senegal World Cup star Diouf in a £10million deal.
Boasting the league's tightest defence in 01/02, only a few goals could make a huge difference and after a promising start with a brace against Southampton on Anfield debut, it seemed Diouf would indeed be the answer.
But the positive beginning rapidly turned sour, with the Senegalese underperforming, dropping to the bench and when playing, doing so from right midfield as his goal-scoring prowess quickly evaporated.
After a dreadful season for Diouf, marred in controversy and poor on-pitch performance, Liverpool predictably regressed, backing up their second place finish ending 16 points worse off in fifth.
Then responding with a campaign in which he failed to score once but with a League Cup triumph to his name, Diouf exited Anfield, leaving fans wondering what might have been had Anelka signed – a move Houllier later admitted was a big mistake as he chose the wrong striker.
Harry Kewell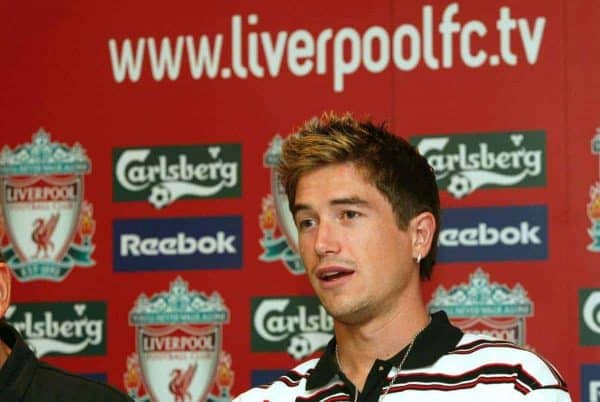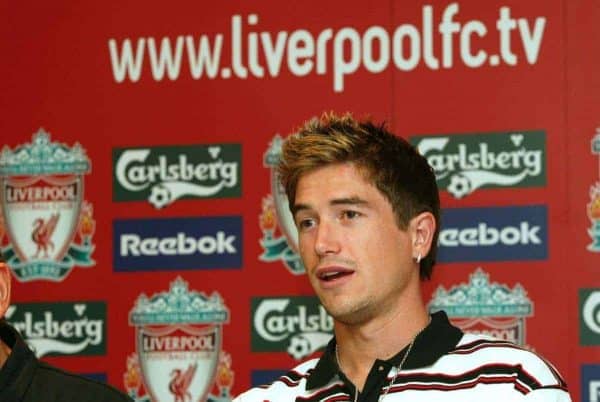 Joining after a flat 2002/03 season with only League Cup glory to show, Kewell was viewed as a coup as well as the man who would finish Houllier's jigsaw.
Ending 19 points off the top and without Champions League football the year prior, the Leeds winger was set to be the man to lead Liverpool to former glories, with his game-changing and goal-scoring talent exactly what was required.
Deemed the perfect supplier for the Reds' strikers, the Australian seemed destined for big things, but his playing time in front of the Kop flattered to deceive.
Oppositely to expectation, Kewell struggled to recapture the form that prompted Liverpool to fight off rival interest to secure his signature in a mixed debut season.
Liverpool finished in an improved fourth place, securing a Champions League return, and Kewell posted 11 goals from 49 appearances – a solid if unspectacular total – but both were achieved without the wide-man playing the key role hoped.
Constant injuries curtailed progress being made, and after a largely miserable time at Anfield – and playing hollow roles in Liverpool's cup triumphs and Istanbul – Kewell joined Galatasaray after 139 games and 16 goals.
Robbie Keane

When Keane arrived in summer 2008 his signing was viewed as the final piece in Rafael Benitez's title challenging team.
Boasting quality to both provide and share the goal-scoring burden with Fernando Torres, Keane would be the man to ensure Benitez's title-hopefuls avoided another near-miss.
While that nearly happened, with the Reds enjoying a hugely positive 2008/09 campaign finishing as runners' up, the Irishman's influence was certainly opposite to expected following his £19.3million move.
Keane struggled to settle at Anfield – reportedly off the pitch too – and he failed to impress, scoring seven goals in 28 games, unable to produce under the expectation on his shoulders.
Keane's stay lasted just six months as he headed back to Spurs in a cut-price deal in January '09, when he admitted the move to Liverpool that promised so much was a mistake.
Glen Johnson

2008/09 saw the Reds fall just short, four points to be precise, in their quest for Premier League success.
At fault was the amount of points dropped through goalless draws against the likes Stoke, Fulham and West Ham, and stalemates with Hull and Wigan, with Benitez's men unable to break them down and put them away.
With a strong feeling that added attacking thrust from full-back could help – a view similarly held by Benitez – Johnson arrived at Anfield in a £17million deal from Portsmouth as the man to provide.
Expectation for 2009/10 was high and Johnson instantly showed what he would bring, netting on his Anfield debut in a 4-0 win over Stoke – the exact reason behind his signing – before adding a second goal in four games in victory over Bolton.
While his attacking influence helped, striking a balance with defensive duties proved problematic and part of a weakened defence, a significant backward step followed as Liverpool finished seventh, resulting in Benitez's sacking.
After early promise, Johnson's time in L4 failed to inspire – with a solitary League Cup win to his name – resulting in his release in 2015 after 200 games and nine goals.
What player did you think was going to be the final piece in the jigsaw but never worked out that way? Let us know in the comments.