Liverpool academy defender Tom Brewitt speaks to This Is Anfield about his targets for the new season, his role in the under-21s, and how he hopes to challenge for a place in the first team squad.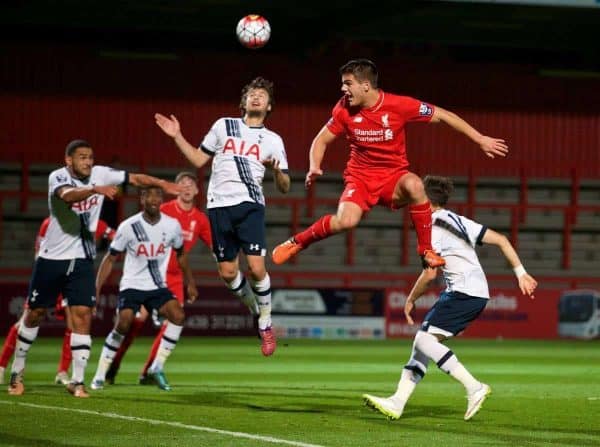 The 19-year-old centre-back impressed last season, earning a new contract this summer.
Brewitt, who grew up in Toxteth and has been at the Reds' academy since the age of 11, captained the under-18s side before moving up into the U21 squad last season.
He featured in the first team squad for an away trip against Arsenal in April 2015 under Brendan Rodgers and often participates in first team training at Melwood.
Ahead of the 2016/17 season, Brewitt spoke of his determination to work hard and impress the U21 manager, Michael Beale, and hopes his hard work will earn him an opportunity to show Jurgen Klopp what he can do.
"I'm just looking to work as hard as I can and hopefully progress in the U21s this season and perform well to earn an opportunity to show the manager what I can do," says Brewitt.
"I didn't have the game time I wanted towards the end of last season so I've been working really hard to gain my fitness back during the off-season.
"I'm looking forward to playing regularly in pre-season and hopefully showcase what I can do ahead of the new campaign. I feel good and I feel in good shape."
Brewitt travels to Germany with the U21 squad next week as Beale's side face opposition from teams in the Bundesliga 2 and Bundesliga 3.
They'll play against Sonnerhoff, Erzgebirge and Rhyl before travelling to Glasgow to play in a friendly fixture against Celtic at their academy stadium.
Brewitt will also get the chance to stand off against Morecambe's first team in their final pre-season fixture ahead of the new campaign.
"I'm looking forward to it, it gives me an opportunity to go away and focus on new opposition," said Brewitt.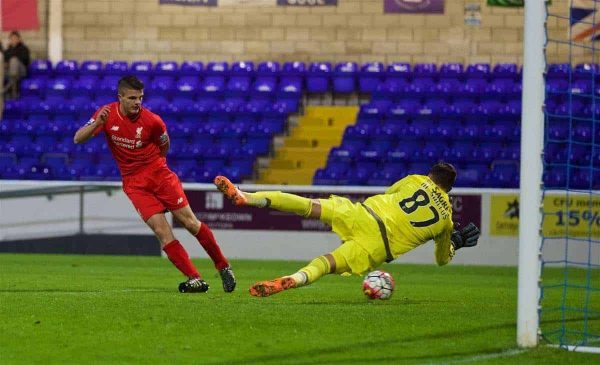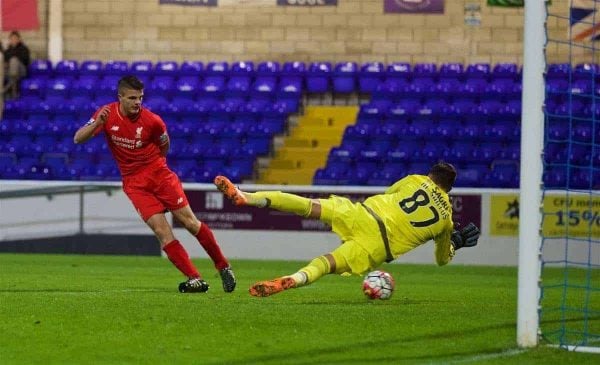 "I'll be looking to fight for a regular position in the team and it gives the side an indication of where we're at during this stage of the season.
"I've moved up and I'm settling in now really. I consolidated my position in the U19s and I'm trying to push for a regular place in the U21s team and hopefully I can get an opportunity to impress the gaffer."
The defender hopes this season will be a successful one for the U21s squad and he insists it won't be a bad thing if the first team keep moving some of their players up.
"The U21 squad are always trying to push for the title and the league is our main aim," said Brewitt.
"The first team will always need players so we may lack consistency as some of the squad will train with them or join them for match days but we're still always looking to be near the top.
"We're always hoping to achieve something and hopefully this season we can replicate what we did two years ago."
Brewitt admitted there were lots of 'different options' for him this season at Liverpool and whilst pushing for a first team position is his main aim, he's open to considering a loan move during 2017 if it will help his cause.
"Maybe at Christmas I'll be given an opportunity to impress and I'll give my all to Klopp if I am given that chance," said Brewitt.
"I'm always working hard in training and putting in 100% whenever I get on the pitch so I'm hoping that will show.
"There's the potential of going out on loan in January if the club believes that's the best route for me to take for my development.
"I'd be open to gaining more experience and to play regular first team football. I've got lots of options this year though so there's definitely looks to look forward to."