Liverpool have not set the world alight in the opening weeks of the season, but once the international break is over, they will go up another gear.
Arsenal away, Burnley away, Tottenham away. Four points. Average.
Had we been told at the start of August that Liverpool would accumulate that number of points in their opening three matches, most would have just about accepted it.
It's not a good return, but to have already faced two of their top-four rivals away, and not played at home, means it is adequate.
The needless overreaction of many has been a little uncalled for, with some treating it as though the Reds have failed to win three straight games against limited opposition.
In reality, Jurgen Klopp's men outplayed both Arsenal and Spurs for large periods on their own turf, and deserved six points from those matches, rather than four.
The defeat to Burnley was woeful, in fairness, but who's to say that isn't just a one-off blip in a season when Liverpool continue to grow under Klopp? Perhaps this all sounds far too optimistic, but there shouldn't be such a swell of negativity in the air.
It has been an inconsistent first fortnight, but the Reds have never been at full strength, and will only improve from this point on.
Key Players Returning & Adjusting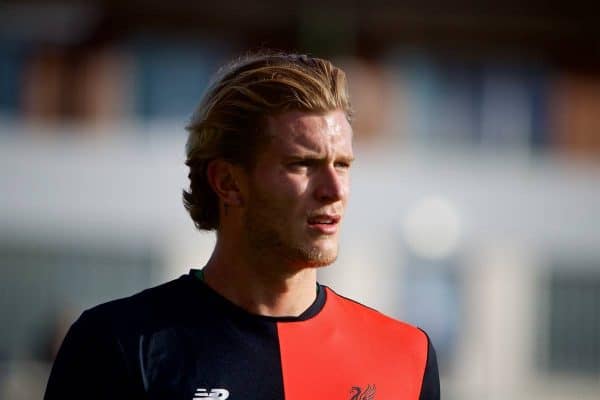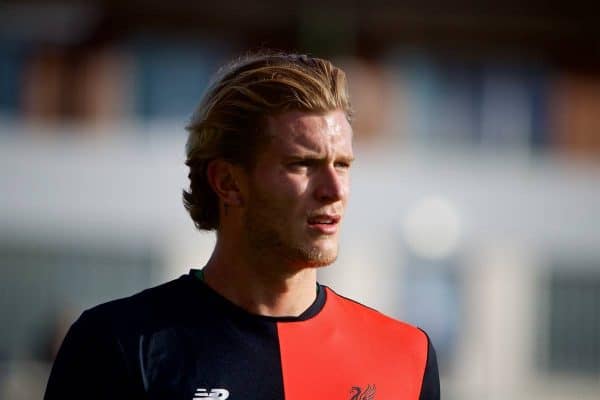 Klopp has built a much deeper squad than he had at his disposal last season, and because of that, it has been less obvious that certain key men have been missing.
It was widely expected that Loris Karius would usurp Simon Mignolet as Liverpool's first-choice goalkeeper, before a broken hand ruled their new summer signing out for the first month of the campaign.
His return in a couple of weeks will make a huge difference, even if he takes a little time adjusting to the added pressure of representing Liverpool.
While a perfectly likeable figure, Mignolet is a consistent weak link, whether it be on the ball, dealing with crosses or failing to keep out easily saveable shots.
The Belgian has his good moments, unquestionably, but he has no authority about him. His mere presence gives the entire defence a more shaky look to it.
Karius exudes self-confidence, and he has the potential to make the kind of difference Pepe Reina did when he replaced Jerzy Dudek in 2005.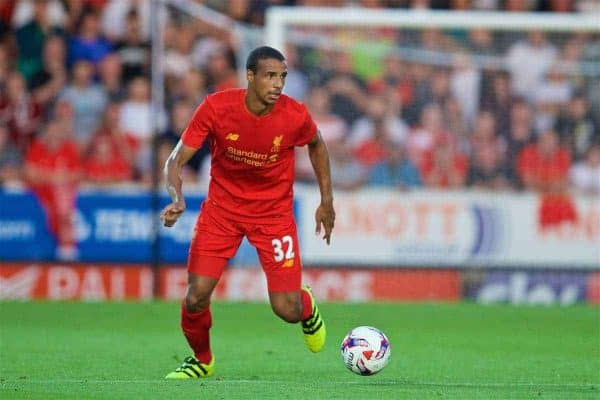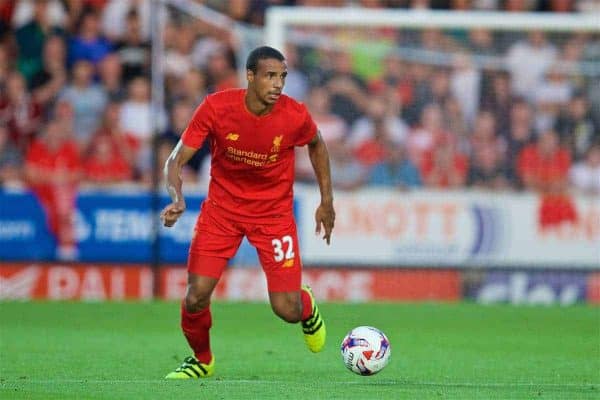 Joel Matip made his Premier League debut at White Hart Lane on Saturday, and all the signs suggested that Klopp has brought in a gem of a centre-back.
His towering presence is something the Reds have lacked since Sami Hyypia departed in 2009, but he also looked cultured in possession, and fast in both legs and mind.
Then there's Emre Can, who is now one of the very first names on Klopp's teamsheet.
The 22-year-old was colossal at times last season, with his all-round dynamism in the middle of the park making Liverpool look a completely different animal.
Can has managed just one second-half cameo in the league so far in 2016/17, and having him back regularly will add so much in terms of aggression, power and quality.
Having Karius, Matip and Can all fit and starting every week is a mouthwatering thought.
James Milner will hopefully grow into his role at left-back, Georginio Wijnaldum should improve after a slow start and Divock Origi will also gradually regain that sharpness that saw him impress so much in 2015/16.
Tough Start Overcome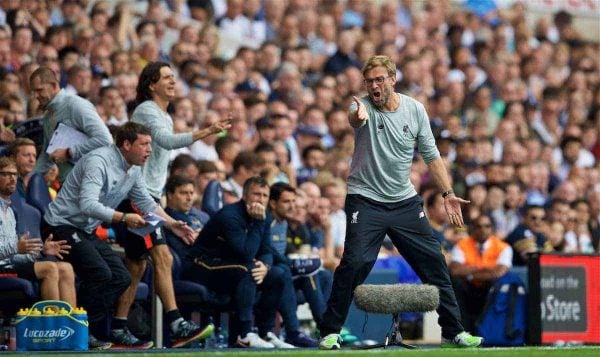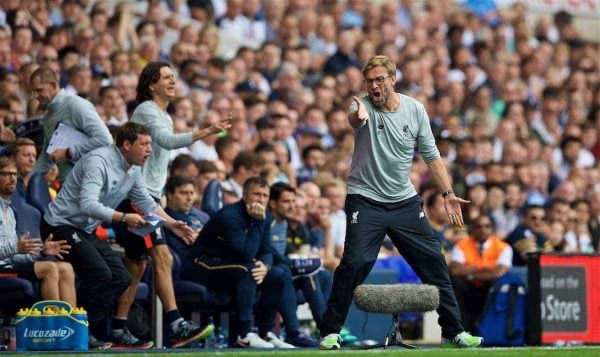 It takes any team a while to settle into a new season, and while rivals such as Manchester City, Manchester United and Chelsea have been fortunate in terms of having an easy start, Liverpool have not been afforded that luxury.
All three have also had very little injury problems to contend with, which cannot be said of the Reds.
To start with three successive away games is unprecedented—Liverpool's own doing, admittedly, because of the completion of Anfield's new Main Stand—and as mentioned, four points is far from disastrous.
The Burnley performance was pathetic, but even the Clarets were geed up more than usual, due to it being their first home game following promotion.
A trip to Stoke, Bournemouth or Sunderland, for example, would have felt far more appealing to Klopp and his players.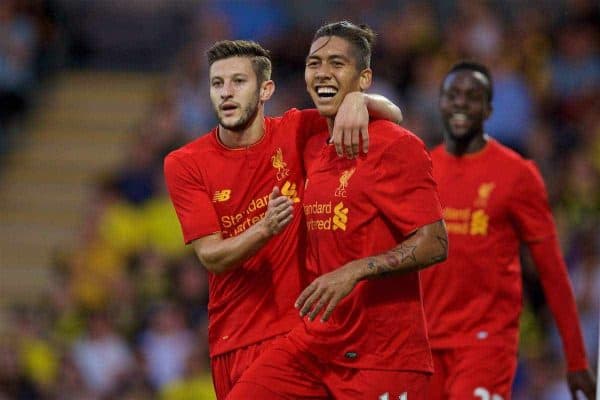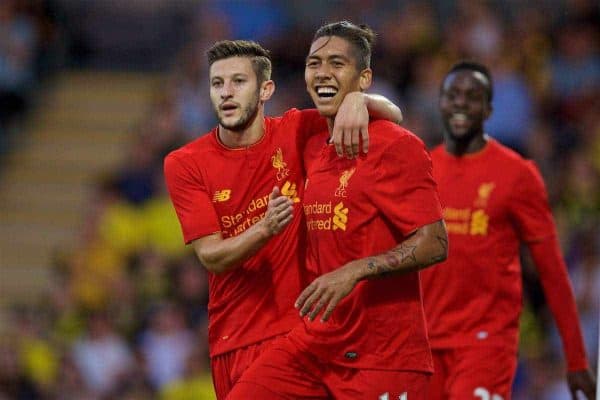 Overall, it has been a tough start for Liverpool, and it continues that way after the internationals, with champions Leicester City at home, then Chelsea away.
If they can come through those two matches relatively unscathed—six points would be outstanding, four would be good, three would be just about acceptable—a nice run follows.
Hull, Swansea, West Brom, Crystal Palace, Watford, Southampton and Sunderland all take on Liverpool in September, October and November.
There is no reason why maximum points shouldn't be achievable in those seven games.
Those feeling a bit grumpy will say that Liverpool's woes against lesser opposition will prevent this from happening, but we should have faith in Klopp putting an end to that issue.
Time For Positivity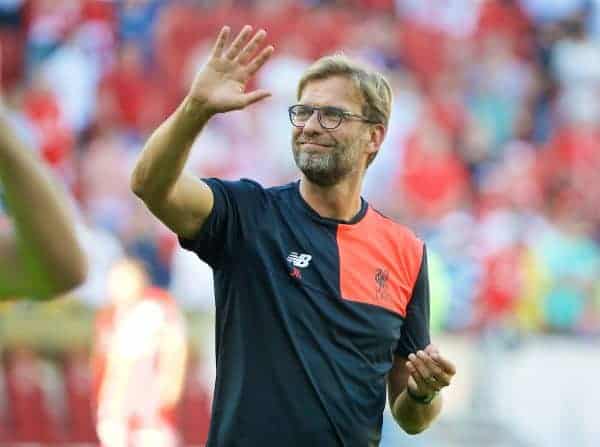 This hasn't been a memorable start to the season—far from it—but there are still far more reasons to feel positive than negative as a Liverpool fan.
A number of key players are still either returning from injury or bedding in, and the organisation of the team is only improving under Klopp.
There are still deficiencies that need to be ironed out—a lack of ruthlessness, too many soft goals conceded and inconsistent displays—but Klopp will do that in time.
The 49-year-old is still only 10 months into life as Liverpool manager, which is nothing, despite what the impatient modern fan will tell you.
Liverpool, at times, bossed both Arsenal and Spurs away from home—to leave White Hart Lane disappointed with a point says everything you need to know—and some of the football has been breathtaking.
An easier run of fixtures awaits, once the unwanted international break is over, and the Reds have the ability to go on a strong run.
Things aren't perfect, and the team were deservedly lambasted for their appalling showing at Turf Moor, but Liverpool will only get better from now until May.
Perhaps the freak 2013/14 season left expectations too high at Anfield, but whatever the reason, the Reds have started nowhere near as badly as many would make you believe.
Just sit back, listen to Three Little Birds and think about the positives.
---
---