Jurgen Klopp was left frustrated by his Liverpool side's performance as they fell to a 2-1 defeat to AS Roma in St Louis.
The Reds took to Busch Stadium in the early hours of Tuesday morning to take on the final opponent of their pre-season tour of the US.
Goals from Edin Dzeko and Mohamed Salah consigned Liverpool to defeat, despite Sheyi Ojo's header on the stroke of half-time, leaving Klopp's side with just one win from three from their time across the Atlantic.
While Klopp had previously stressed that performances were more important than results during pre-season, he expressed his disappointment at full-time, saying "hopefully this will be the last game like this for 500 years!"
"In the first half we played quite well and create chances but overall the gaps between the players were too big, I could have played there!" he told LFCTV.
"I didn't like body language at 1-0, there was not enough organisation and discipline.
"When you are tired you need to be compact, we should not allow them to play through us so easily.
"We have done a lot while we've been out here, in difficult circumstances, so maybe concentration wasn't at top level.
"Hopefully this will be the last game like this for 500 years!"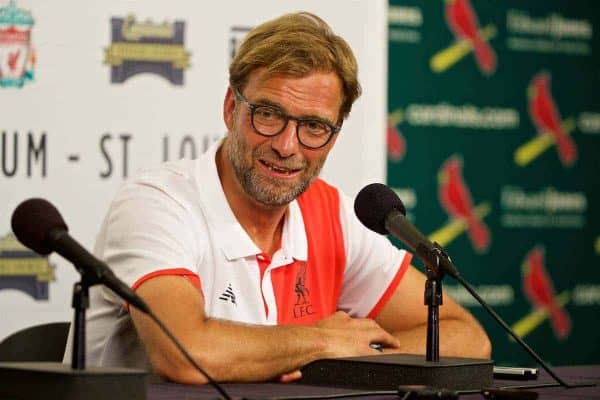 Klopp is right to note the physical and mental toll Liverpool's tour will have taken, with the humidity in Missouri proving particularly difficult to navigate.
Speaking to reporters during his post-match press conference, the 49-year-old took more positives from the Reds' time in the US, hoping that it would prove beneficial on their return.
"Tonight it was easy to see what's wrong; that's good because it's easier to change it," he explained.
"We did really well in this pre-season camp—we had a lot of perfect sessions and really good moments in our games.
"Tonight there were a few offensive situations we played really well and were unlucky or a good goalkeeper or whatever.
"We didn't score often enough but I'm happy nobody is injured after this game.
"It was really difficult for my team to play tonight after this intense time.
"Now we have finished, hopefully a safe trip, go home to England and build on the base we made here."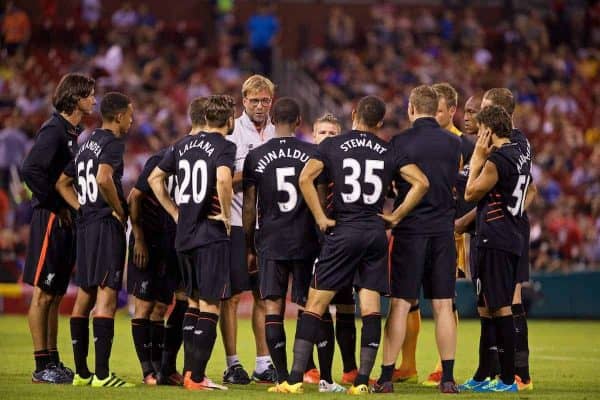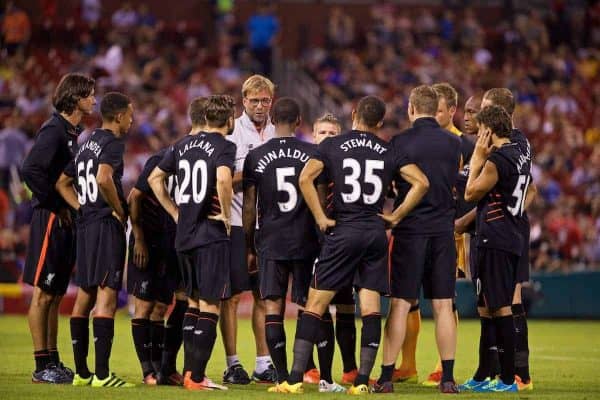 Liverpool fly back from the US on Tuesday, and will likely enjoy a short break before Saturday's clash with Barcelona at Wembley Stadium on Saturday evening.
Defeat to Roma will have come at a useful time, at least, with Klopp and his backroom staff able to outline the flaws in their setup, and the work they must continue to do on the training field.
When they travel to the Emirates Stadium to kick off their Premier League campaign against Arsenal on August 14, Klopp will be hoping these kinks will have been ironed out.
---
---