After a tricky start, Liverpool's fixtures begin to look, on paper at least, more favourable. The next 7 league games will take us to December – and paint a better picture of the season ahead.
Claiming big victories and producing some entertaining football in the process, optimism surrounding the Reds' prospects this season is growing.
While it has unquestionably been an excellent start, increasing murmurs of nailed on top four finishes and potential title challenges remain wildly premature just six games in.
However, if the promising form can be maintained a while longer – perhaps a third of the way into the season – whispers can then turn to legitimate discussion.
So what is Liverpool's upcoming run and how does it compare to rivals?
Liverpool's Next Seven League Games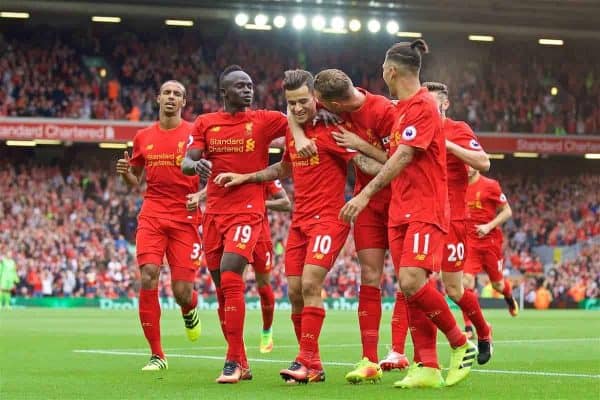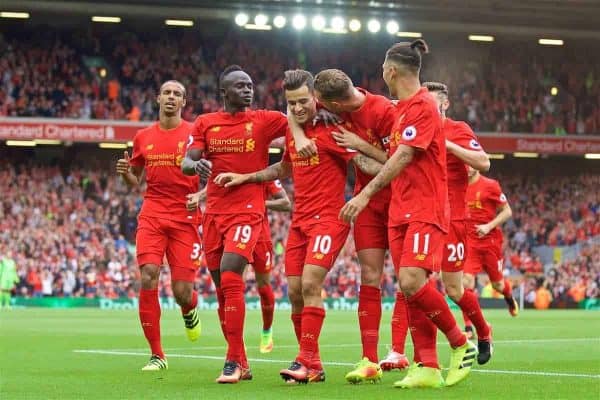 Having flown through a tough start, Klopp's side have set themselves brilliantly for the chance to push on.
This starts at struggling Swansea, where the Reds look for a fifth straight win in all competitions ahead of the ill-timed international disruption.
Liverpool then look to overcome the obstacles an international break brings again in the first of successive home games, when arch-rivals Man United arrive for a Monday night clash, five days before West Brom rock up in L4 for a must win game as the Reds look to make Anfield a fortress.
After hosting Tottenham in the League Cup, Liverpool then head to Crystal Palace looking for successive wins at Selhurst Park, before hosting Watford, and the final two games take Liverpool to Southampton – thankfully with Sadio Mane this time – prior to Sunderland's visit for another winnable home game.
Though not without its tests – notably against United and the Crystal Palace and St Mary's trips – Liverpool have a big opportunity to make real progress over the run.
There's four home games, plus the home cup game against Spurs, and only the United match represents a game against fellow top four challengers.
Sustaining the blistering attacking play and relentless defensive work will be key, and if they can, it's fair to expect Liverpool to earn at least 15 points – that would be five wins from the seven.
This total would represent strong form – especially if defeat could be avoided in the tougher matches to add further points.
So how does this run compare to Liverpool's rivals?
Rivals Comparison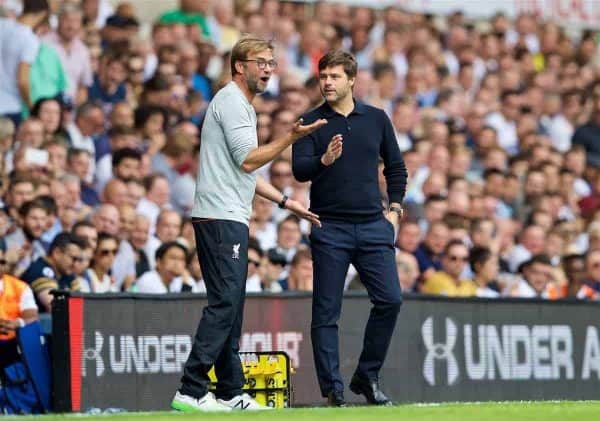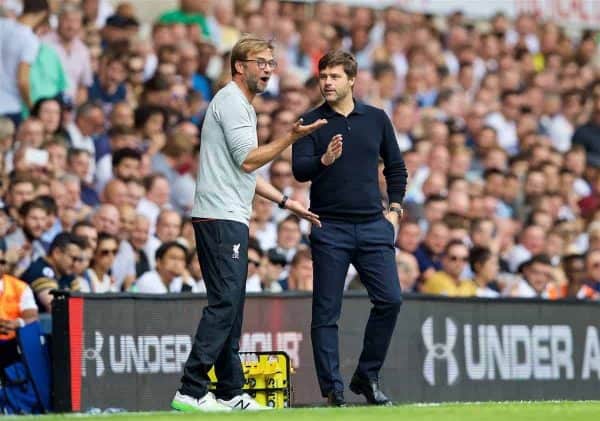 Liverpool now see the benefits of negotiating the tough games early, with the Reds boasting a manageable schedule and potentially rewarding run in contrast to most rivals.
In fact the sequence is deemed the 'easiest' by the Premier League's Fantasy League Fixture Difficulty Ranking, with Liverpool's next seven matches accumulating a score of 16 out of 35.
Next 7 Games Difficult Ranking
Difficult Ranking according to Premier League Fantasy Football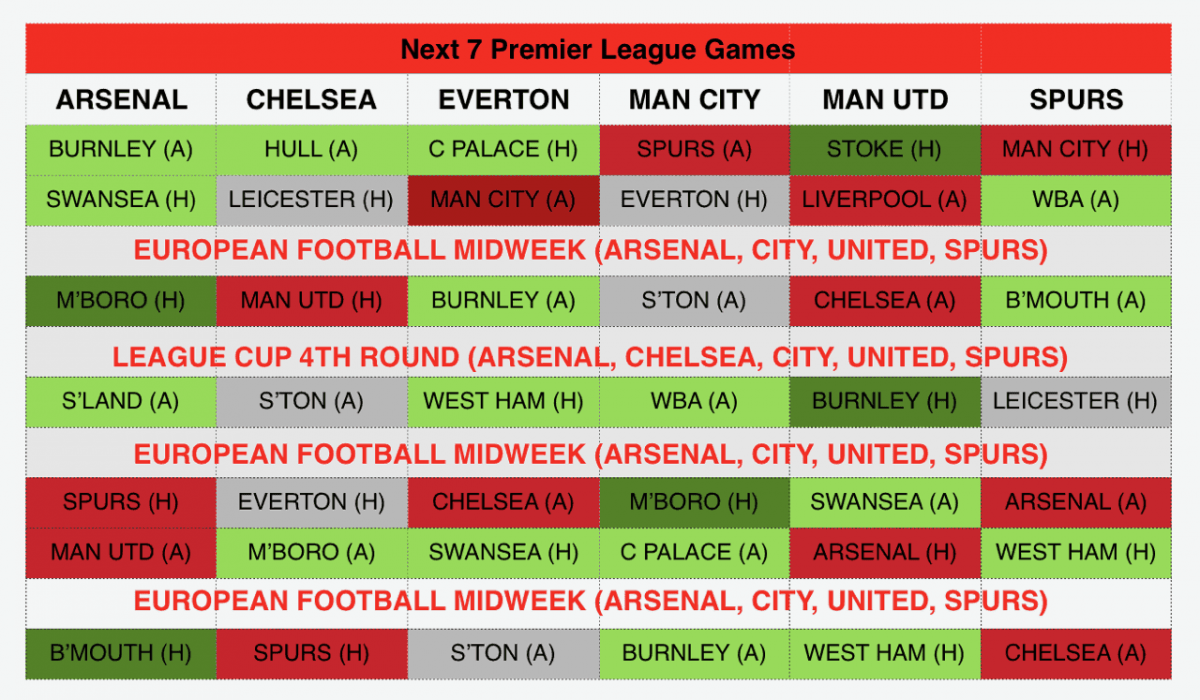 Rivals face at least two other top four challengers in their upcoming games, Liverpool face just one – United.
Jose Mourinho's side have an extremely testing run – despite the Fixture Difficulty Rank assessing it the third easiest of the six clubs outlined – taking on Liverpool, Chelsea and Arsenal while juggling Europa League commitments before and after each.
Tottenham, though, are assessed to have the joint hardest sequence, and facing City, Arsenal and Chelsea outside of four Champions League fixtures and a League Cup visit to Anfield, a hugely testing period awaits Maurico Pochettino's team.
And a hard run looms for Chelsea, who play United, Tottenham and Everton, though Antonio Conte, like Klopp, will look to use a lack of European football and extra training time to his favour.
Arsenal and City enjoy more favourable runs than the others.
This is especially the case for Pep Guardiola's side whose only big clash after Spurs this weekend comes on home soil against Everton, who themselves will be quietly optimistic following their positive start and have some winnable fixtures ahead; trips to the Eithad and Stamford Bridge aside.
With Liverpool's run of games the most comfortable on paper, Klopp's side must capitalise.
Chance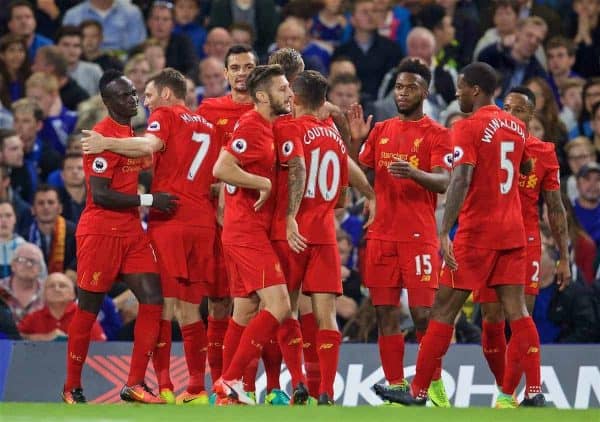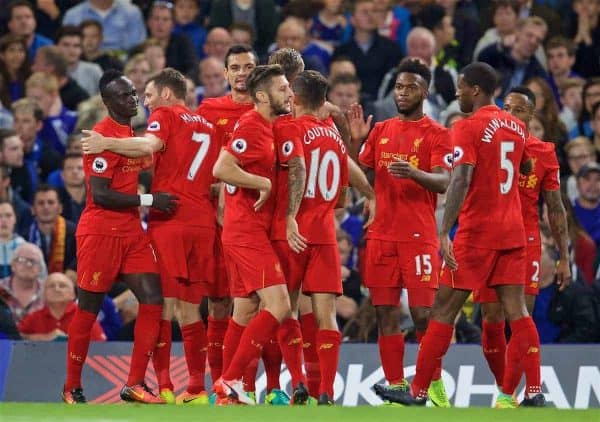 Looking at the fixtures and the situations of each, Liverpool are handed a big opportunity to take advantage over the next seven matches.
It's essential the Reds use a European-less schedule and extra training time to their favour – as champions, Leicester, did – starting on Saturday with three points to ensure momentum is maintained and to capitalise on a weekend where the top two meet each other.
If Liverpool can then negotiate their way past United on return, a winnable and rewarding run presents, which would put Klopp's side right in the mix a third of the way into the season.
Vital to ensuring that materialises, as mentioned, will be building consistency and capitalising when rivals face off.
As also applies this Saturday, Liverpool play West Brom when Chelsea host United, and Watford on a weekend Spurs and Arsenal contest the north London derby and Chelsea host Everton.
Klopp's men also travel to Southampton when Arsenal and United meet, and host Sunderland when Spurs face Chelsea.
It's these situations that Liverpool must use to their advantage to place themselves near the top end of the pack.
The Reds will need to "prove our quality every week" as Klopp recently said, and approach every game with the same ruthless and relentless manner to ensure their good work against the big teams continues and isn't then undone against 'lesser' sides.
If they can ensure that happens over the next seven games, then we can all start to get a little more excited.