Liverpool defender Andre Wisdom believes his surprise loan move to Red Bull Salzburg is a good opportunity to play football and enjoy it again.
After failing to cement a first-team squad place under Jurgen Klopp, Wisdom headed out for a fourth successive season away from Anfield, joining the Austrian Bundesliga side at the end of August.
It was a transfer that certainly surprised many, with the defender having floated between the Premier League and Championship for three seasons, with Derby County, Norwich and West Brom respectively.
But it's a move Wisdom, who was given glowing reports on the club from Ex-Salzburg men Alex Manninger and Sadio Mane, believes provides an ideal chance and the right environment to develop.
"It's a good opportunity to learn a different culture and a different style of play" Wisdom told The Set Pieces.
"We've got a really good team and I can see why they've won the league before because it's a tight group.
"It's quite a young team and everyone comes in with a smile on their face, happy to train, happy to play.
"There's a vibe where everyone is willing to make sacrifices for the team. Even if it's just a pat on the pack, or a 'come on mate' – or whatever they say in German – everyone's on it."
Eyebrows were raised over the 23-year-old's decision to head to Austria, with the feeling that a league boasting just 10 teams lacks the quality needed to improve his game as necessary.
But Wisdom, whose side sit third in the table currently, refutes those claims, revealing he knows all about the challenge that lies ahead.
"People think 'Oh, the Austrian league', the quality is not going to be there or I'm not going to improve. But I've come here, I've seen the quality and I know what the league is about."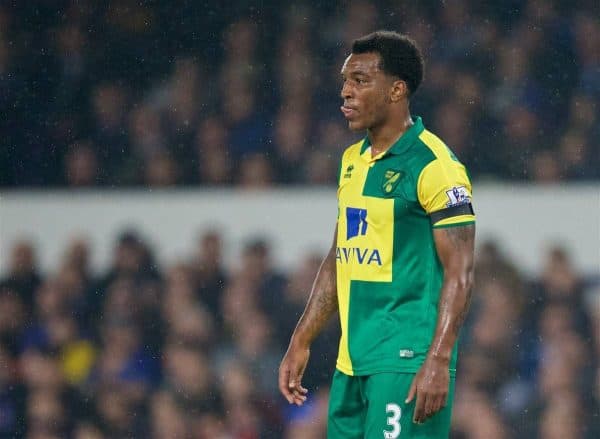 Having endured successive frustrating spells of irregular game time at West Brom and Norwich, Wisdom is looking to make up for lost time somewhat.
In a profession he says the required focus can turn players "like a robot sometimes", Wisdom says his ambitions are to rediscover his love for football alongside helping his team be successful.
"I've got the same ambitions all the time: first of all to play football and enjoy it. I want to help the team to win, come to training every day and be myself, have a laugh with the team, work hard, and get my head down and concentrate.
"Growing up, I just used to love playing football. Obviously there's more at stake now, you've got to be so dedicated and focused – like a robot sometimes – but I can't forget that I do this job because I love football."
Used primarily at right-back in recent loans, Wisdom hopes to achieve those goals playing in his natural role, which he confirmed is at centre-back.
"I can sit in at right-back, but these days right-backs are more wingers that can defend a bit. I'm happy to play anywhere but I see myself as a centre-back because I don't have the attacking mindset of a full-back in the modern game.
"I always try to do my best no matter where I play – to run and work hard and put myself about as much as possible."
Disappointingly, Wisdom has endured a frustrating start to his first spell abroad, with a hamstring injury restricting the defender to just two appearances so far.
But having now made a welcome return to training, Wisdom will be looking to hit the ground running on his comeback, which could come this weekend when Salzburg face Wolfsberg in the Bundesliga.
* You can read the full interview with Wisdom at The Set Pieces.