A solid team performance epitomised by a brilliant first goal saw Liverpool climb to second in the table, but they missed the chance to go top.
Liverpool 2-1 West Brom
Premier League, Anfield
October 22, 2016
Goals: Mané 20′, Coutinho 35′; McAuley 81′
Despite a nervy last 15 minutes or so, Liverpool were convincing for much of the game against a typical Tony Pulis side.
The first half was a joy to watch as some crisp passing in midfield eventually led to breakthroughs in the forward line, including an opening goal which was one of the most impressive team goals in recent memory.
Coutinho doubled the lead, before a second half which should have been comfortable, became more and more uncomfortable as the game went on.
West Brom had chances towards the end, but Jurgen Klopp made three substitutions to help see the game out.
Here are five talking points from the win.
Philippe Coutinho Pulling the Strings and Untying Knots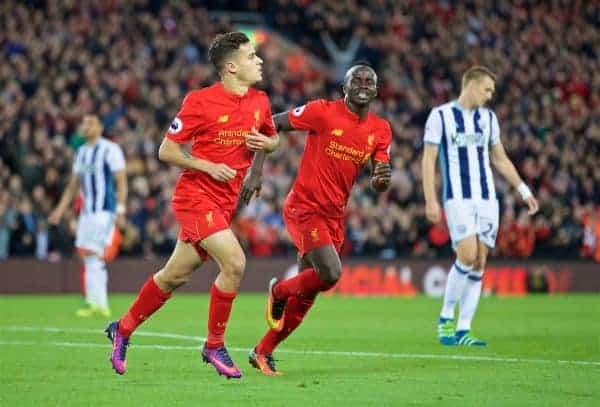 Having started in midfield for the first time this season against Manchester United, Coutinho returned to his advanced role on the left, on paper at least.
Even with this assignment the Brazilian will drift around the pitch and often end up in midfield anyway.
This was evident when he dummied Milner's pass on the half-way line, which released Emre Can in the build-up to the excellent first goal.
He then went on to score one of his own, selling a dummy so outrageous that he had West Brom defenders lining up to buy it, before powering his shot in at the near post.
Much of his good play comes behind the striker in a centre-left position, or when he drops in midfield to help work the ball out of tight situations.
On a day when Barcelona's Andres Iniesta suffered an injury blow, Liverpool will hope that scouts from the Camp Nou missed today's game.
Roberto Firmino, the Complete Forward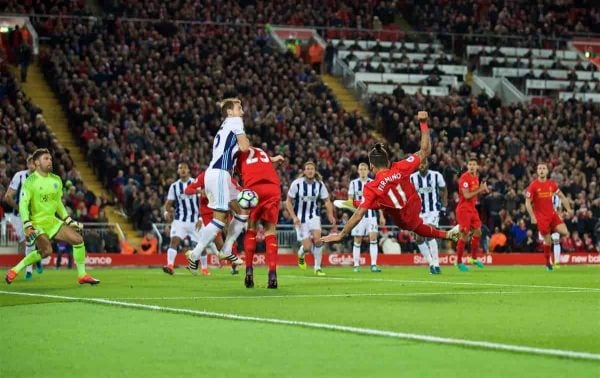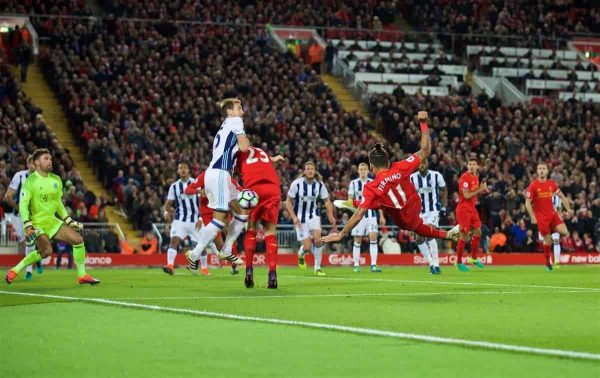 With the score at 0-0 and West Brom on the counter-attack, a number 11 shirt appeared out of nowhere between Matip and Lovren to help clear up in defence.
Who was this third centre-back? The answer: striker, Roberto Firmino.
Striker on the team-sheet he may be, but Firmino gave West Brom centre-backs Gareth McAuley and Jonas Olsson a torrid time.
The Pulisian yard dogs hardly laid a finger on the Brazilian all game, let alone pulled a shirt or left a foot in.
He would drop deep to join in with the midfield passing, as well as drifting wide to the left, filling the gap vacated by Coutinho.
It was from this position out wide that he was able to cross left-footed for Mane to volley home the first, completing that wondrous team goal.
In an age where strikers at the top level need to have everything, Firmino is as complete as they come.
Second Balls and the Set-Piece Problem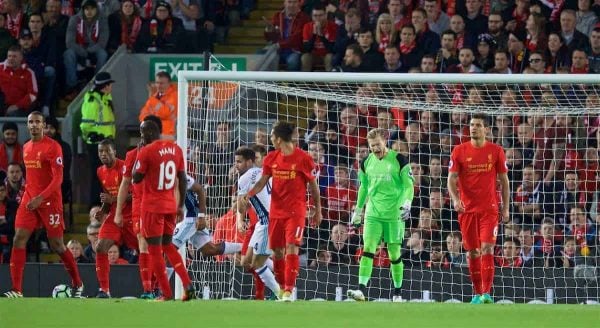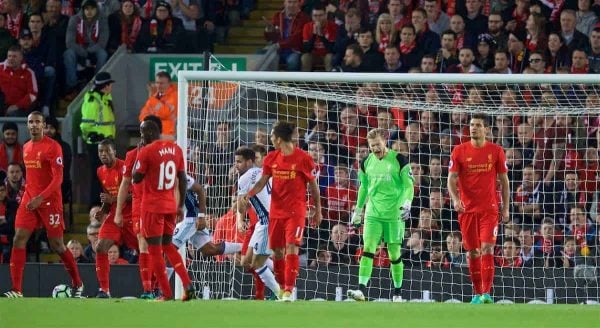 No, not a new band from the Wirral, but the one negative from today's game: second balls and the set piece problem.
It's been discussed many times on these pages and others, but it keeps rearing its ugly head, as Liverpool's defenders fail to rear theirs.
Although that said, it's not so much the initial challenge for the ball, but what happens after it that's the problem.
Today Firmino and Lovren challenged for the same ball leaving no one around to pick up the pieces, before McAuley trundled the ball into the net from a few yards out.
Shortly after they managed to concede a similar chance as the ball fell to Hal Robson-Kanu, but this time it was blocked by Lovren.
It made for an uncomfortable last 20-minutes for the Reds, and it's a long term problem which still needs sorting.
Break the Walls Down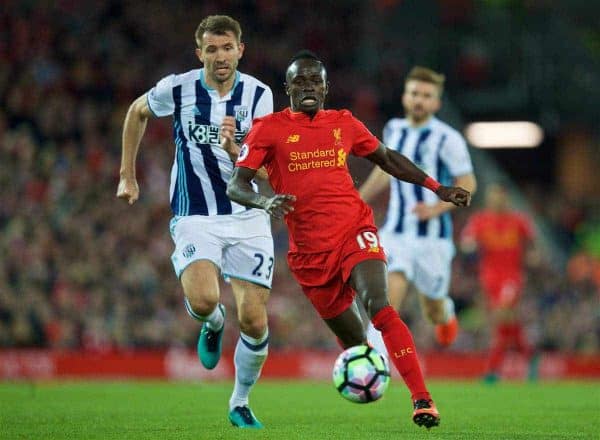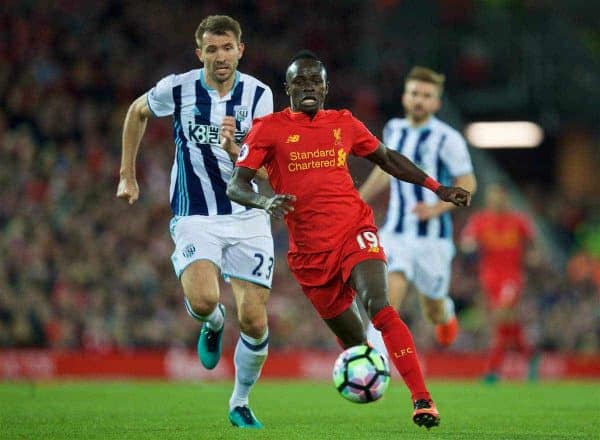 Much was made of Liverpool's inability to drive around Jose Mourinho's parked bus on Monday night, and here they faced a similar test against West Brom.
More specifically, it was a test against a Tony Pulis side, as the Welsh manager hadn't lost against Liverpool in eight games prior to this.
The aforementioned fluidity in attack from Firmino and others left a narrow Baggies defence marking fresh air, unsure whether to follow their roaming opponents or risk letting them run free.
With the pace and directness of Mane on the right, and the playmaking of Coutinho on the left, Klopp's side are well balanced.
Add to this the surging runs of either Emre Can or Georginio Wijnaldum from midfield, and there are now many tools at Klopp's disposal as Liverpool look to unlock stubborn defences.
Top-Four Hopefuls, or Title Challengers?

With Manchester City not in action until Sunday, Liverpool sit second in the table, level on points with Arsenal at the top.
Were it not for the goal conceded, they would have replaced Arsenal in first position.
The next set of league fixtures are as follows: Crystal Palace (A), Watford (H), Southampton (A), Sunderland (H), Bournemouth (A), West Ham United (H), and Middlesbrough (A).
With this group of very winnable games to come, and an apparent ability to break down THOSE low to mid-table defensive sides Liverpool have always struggled against, it could be a very telling couple of months.
Are this Liverpool side title contenders or top four hopefuls? By the time they play Everton at Goodison Park on December the 19th, the answer to this question will be clearer.