Former Liverpool manager Gerard Houllier has predicted a positive future for his successor, Jurgen Klopp, one year after his arrival on Merseyside.
Klopp celebrates exactly 12 months in the Anfield hot-seat on October 8—a period that has seen the German transform the fortunes of a team suffering under Brendan Rodgers.
In 2016/17, Liverpool look like genuine title contenders, currently sitting fourth in the Premier League despite a very tough start.
Houllier has heaped praise on the 49-year-old, and believes he will be a guaranteed success story at Liverpool in the coming years.
"It is not easy for a foreign coach coming into a new country," Houllier told the Express.
"It is a different type of football and a different culture, but the Premier League is exciting as well because there is a culture of effort among the players
"Jurgen has brought a new impetus to the whole club.
"I like his attacking philosophy and I like the way his team stays in the opposition half to try and win the ball.
"It is a very demanding type of football but it is spectacular and entertaining.
"And I like the way he shows protection and affection to his players. Maybe he needs another year to win—we rebuilt in 1999 and had success in 2001.
"But he will win trophies for Liverpool. He will get there. I have no doubt. He is a true competitor and that transfers to players."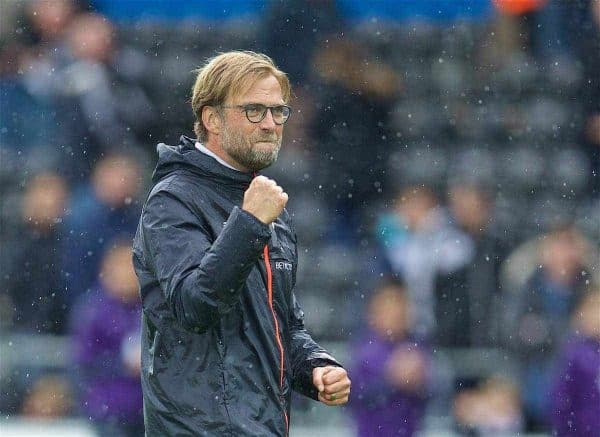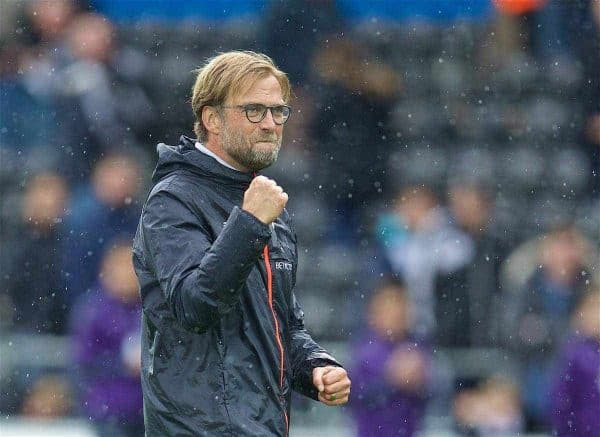 Houllier brought European glory to Liverpool in 2000/01, with the Frenchman overseeing a remarkable treble-winning season that included triumph in the UEFA Cup.
Klopp went close to emulating this by leading the Reds to the Europa League final in May, but they eventually fell to a 3-1 defeat to reigning champions Sevilla.
Speaking to This is Anfield after interviewing Houllier for his new book Ring of Fire: Liverpool Into the 21st Century, Liverpool writer Simon Hughes revealed how the Frenchman felt he could have secured the Premier League title if health issues hadn't forced him to resign.
"Gerard helped propel Liverpool into a more modern club quicker than anyone expected and achieved a level of success which should be standard for a club of Liverpool's size, a standard which sadly no longer seems to be as relevant," Hughes said.
"His illness was untimely from a career point of view and had he remained healthy, I think inwardly he believes Liverpool would have won the league when he was there."
Given the backing of his predecessor, Klopp can hope to push Liverpool to a similar plateau, and perhaps go one better.
Things are not yet perfect on the pitch, but as every game passes, it becomes more and more clear that the Reds have a manager doing special things.
Few Liverpool bosses have made such an impression this early in their reign than Klopp.