Whisper it, just whisper it, but Liverpool might be in with a shout for the title this season, writes Rhodri Gillham.
Fans are whispering it, pundits are whispering it, probably even a few players too – though not, I think, at Melwood. I doubt Klopp would tolerate that.
It is, of course, very early days still. The old adage of waiting until you're ten games in to see the shape of the table for the rest of the season is still worth bearing in mind. Furthermore, this is quite possibly going to be the most competitive season in the League's history: Liverpool, Manchester City, Manchester United, Tottenham, Arsenal, Chelsea, even Everton. All of the above mentioned teams have shown that they can and will compete at the top end of the table.
Everton will most likely fall away, and relatively soon. While they seem to have inherited the attacking verve of some Liverpool teams of recent years, they've also inherited the defensive frailties, and I don't think that they have the strength in depth to maintain a title challenge. They rely too much on Lukaku and a select coterie of other players.
Chelsea and Manchester United have under their new managers shown signs of a difficult bedding in period, and both squads are full of ageing players. European commitments will weigh heavily upon them, as they will upon Tottenham and Manchester City, despite the latter having shot out the traps.
No bedding in period seems to have been required for Pep Guardiola, something that is perhaps unsurprising when you consider that the man under discussion has an excellent claim to being considered the best manager of the modern era and he has already adapted to the Bundesliga, the foreign league that is, physically speaking, the closest to the Premier League.

That said, there are weaknesses in City's defence, as the extraordinary 3-3 draw with Celtic showed. Weaknesses that can be exploited. City are an old team too, and Guardiola bluntly said that he didn't have time to bring through youngsters, presumably meaning ones who weren't already familiar with the first team – which means that Sterling, Iheanacho and Stones are unlikely to be joined by their peers. With all that and the frequent injuries to their most deadly weapon, Sergio Aguero, City could fall off the pace.
Arsenal could yet mount their long overdue title challenge – they have the talent and youthful energy to maintain it, a game changing player in Alexis Sanchez, and a manager who's been there and done that.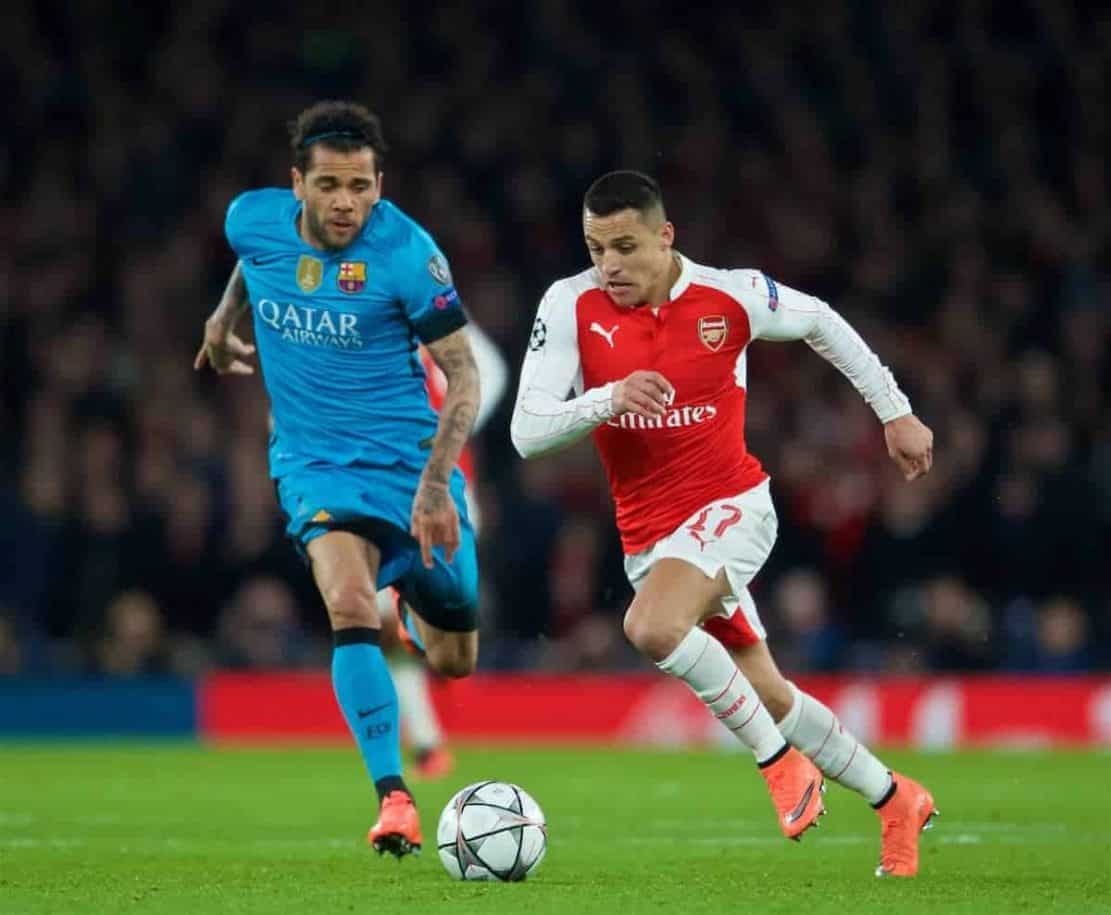 However, Arsenal also have well documented mentality problems. Their manager hasn't been there and done that in the best part of fifteen years. At their best, they can play any team in the world off the park and make them look like lumbering idiots, as they showed when they put Chelsea to the sword. At their worst, they crumple like rice paper under fire from a cannon ball.
While they have a top class keeper in Petr Cech, an excellent centre-back in Koscielny and in Hector Bellerin, a fullback whose pace leaves me astonished and consequently offers a lot at both ends of the pitch, that defence is also frequently prone to collapsing under pressure, and parts of it, like Mertesacker, are ageing.
This leaves Tottenham, who under Pochettino have been painstakingly built into not just a team, but a unit. They have a top class keeper, a centre-back partnership you could break rocks on, two jet heeled full backs, a defensive midfielder who can break up attack after attack with ease, allowing the considerable attacking talents of those ahead of him to wreak havoc.
There was a point during the last season when Dele Alli and Harry Kane formed the highest scoring partnership in European Football and for excellent reason. Not only that, but they've got strong replacements for all of the above on the bench, replacements that almost any team in Europe would seriously consider if they were offered to them. And above all, they've almost shaken off the also-ran mentality that has dogged them for years, adding substance to the style.

I would hesitate to call them a complete team, but they're close. Furthermore, they're the youngest squad in the Premier League, albeit with Liverpool close on their heels. They've beaten the previously near untouchable Manchester City 2-0, shutting them out entirely, and with a missed penalty to consider, the scoreline should have been wider.
In other words, if we are going to make a serious challenge for the title, Tottenham are likely to offer the most serious threat to that challenge over the span of the season. They also offer a look into the future, since Pochettino and Klopp think in rather similar ways – in Pochettino's Tottenham, you can see shadows of Klopp's Liverpool, or rather, what Klopp's Liverpool will be when his rebuilding job is done. And make no mistake, it isn't.
If I can presume to know our manager's mind, I would say we're pretty close. For one thing, he seems to have the raw materials he wants. In Lovren and Matip, he has a steadily solidifying centre-back partnership, Milner and Clyne a somewhat unorthodox set of attacking full backs. In Karius, he now has urgently required competition in goal for Mignolet and potentially one of the best goalkeeping talents.

Henderson has been steadily shaped into an influential number 6, dictating from deep, while Wijnaldum runs and harries, occasionally bursting forward, and Lallana has in many ways become the star of the show, slipping little passes through small gaps, wriggling through even smaller ones and starting to chip in with goals. And Coutinho, Firmino and Mane interchange with mesmerising fluidity, bamboozling defences before picking them apart.
All this while having the firepower of Sturridge, Origi and Ings in reserve, the midfield talents of Can and Grujic to call upon. All this with the talents of Ojo, Randall, Stewart and Alexander-Arnold to showcase in the cups, and maybe for more extended runs in the League if required. All this with each member of that deadly front three only being 24 or 25 years old.
More importantly, though, Klopp's team aren't just about mesmerising attack, about blowing away teams by the dozen, the way Brendan Rodgers' team of 2013/14 did. While they are perfectly capable of doing so, as the dispatches of Arsenal, Leicester and Hull this season, and both League games against City last season, amply demonstrate, there's something new.
They also have a grit, a steel that comes into play when things aren't quite going their way. We've seen it a couple of times this season, most notably this past weekend against Swansea. We saw it last season too, away to Crystal Palace, our bogey team of recent years and who we beat despite being away from home and down to ten men.
When we've been in danger of letting leads slip, as with Arsenal and, for a short period, Chelsea, we stopped, reassessed, redressed the ranks and held out in a way that Liverpool teams of yester-year simply would not have been capable of doing. I won't say that we don't blow hot and cold, because the first half against Swansea answered that fairly definitively. But now, when we do, we can play badly and still win. An oft-repeated adage it might be, but it's held true for every successful team that I can remember.

Of course, this team isn't quite perfect. No clean sheets in the League this season is a worrying statistic whichever way you slice it. It's all very well, and very encouraging, being able to hold out under pressure once a team has got back within striking distance of a result, but surely it would be better to shut them out entirely?
Perhaps it is simply a matter of the defence and the new keeper gelling, of improved communication, but while this defence doesn't routinely give me heart palpitations the way some defences of the past have, it isn't exactly the reassuring bulwark at the back of Reina, Carragher and Hyypia. Weaknesses like that can come to matter a lot at the sharp end of the season.
So now to the eternal question: is this year our year?
Good question. The honest answer is I don't know. If I had those kind of powers of prediction, I'd be writing this article on a beach in the Caribbean and sipping cocktails. Or at the very least, I'd be able to afford to make it to matches at Anfield more often.
In all seriousness, the Premier League is notoriously unpredictable. Even back in the days of the Big 4, you still had four candidates for the title, albeit of varying seriousness. Now, it's the Big 6, with an outside shout from Everton for 7. You could realistically put forward any of those six as potential champion. And while there's no signs of someone doing a Leicester (or even of Leicester doing a Leicester), you never know.
The best answer I can give is that with good form, rivals' European commitments and that all important bit of luck it could be. Driven by the newly expanded Main Stand, we are in not just with a whisper, but a shout. A shout that says, for the first time in over two years, we are contenders.
And if I read the winds right, for the first time in quite a long time, this isn't just going to be a flash in the pan. That shout is going to have echoes. Because we could be consistent contenders too.