Roberto Firmino has explained the telepathic understanding with Philippe Coutinho that is fuelling Liverpool's 2016/17 title hopes.
The Brazilian duo have been in excellent form so far this season, scoring 10 goals and laying on nine assists between them with the Reds kicking off their campaign in style.
While not quite as devastating as the partnership of Luis Suarez and Daniel Sturridge in 2013/14, Firmino and Coutinho are showing a similar chemistry on the field.
This is something Firmino addressed at the beginning of November, saying "we think the same way."
"We know what we're going to do before possessing the ball," the 24-year-old forward explained.
"We always understand each other in the games and with our skill everything turned out well.
"Philippe is a magician, who makes magic in each shot, who is always helping with scoring goals and his incredible moves. He is always doing his best on the field."
While Coutinho and Firmino have both proven match-winners for the Reds this season, they are not the only truly influential talents at Klopp's disposal.
The likes of Sadio Mane, Adam Lallana, Jordan Henderson, Joel Matip and James Milner have all been in fine form in 2016/17 so far, with the Reds currently sitting third in the Premier League table.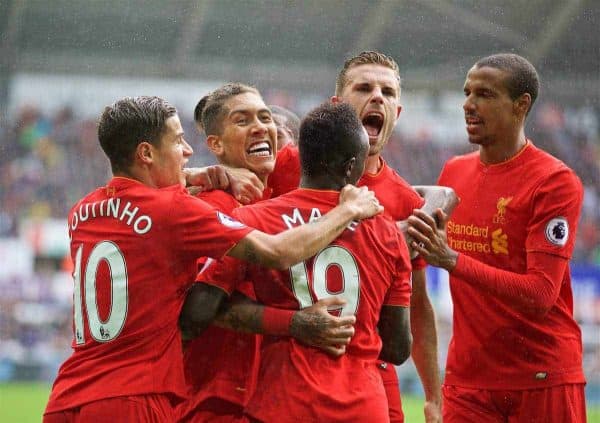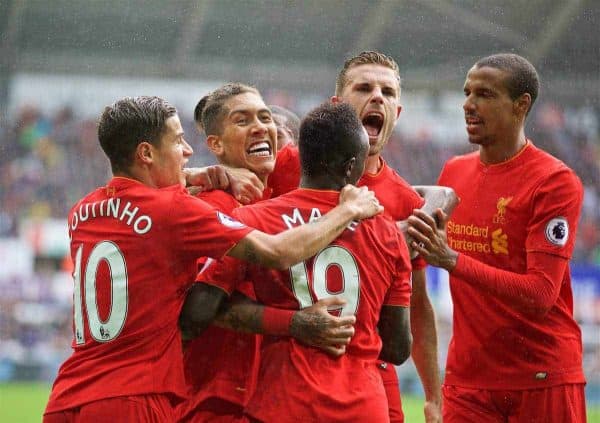 However, with just 10 games played in the league so far, Firmino has stressed Liverpool need to maintain their focus, with the title far from won at this stage.
"If we do not continue on this track until the end of the season, no-one will remember us and we will not achieve anything. We have to continue on this track until the end," he continued.
"[The Premier League] has been improving, year by year, the standard and the players have been growing.
"So each year is more difficult to be always at the top, winning Premier League titles, which is the most competitive championship in the world.
"And it is an honour to be playing in the league."
Firmino speaks like a player genuinely happy with life on Merseyside and in the English top flight, and this is no doubt boosted by Liverpool's success on the field.
His relationship with Coutinho is key to that, and with both just 24, Anfield can hope for much more to come.