The love for Liverpool FC stretches far and wide, with recent convert Jared Gosule, a North American Red, explaining just what the club means to him.
I never loved soccer. While as an American in youth leagues (as a marauding, lanky full-back with no goals to my name over a nearly decade-long playing career) I loved playing the beautiful game, I never found a love for watching the sport.
That all changed for me on October 22, 2014.
My roommate David (an Everton fan, I must admit) had made me watch the World Cup the previous summer. Yet despite the pageantry and the fervour of the event, I could not get myself to watch anything other than then-Everton keeper Tim Howard single-handedly keeping the US afloat with his heroics in the net. Alas, after the tournament was over, I regressed back to the mean.
Then, on that October day, I happened to not have class and David turned the channel to the upcoming Champions League match: Liverpool vs. Real Madrid. I knew nothing of Liverpool, while the extent of my knowledge of the Spanish side began and ended at Cristiano Ronaldo. The only thing I really knew about the sport was that I would always buy an Argentinian striker named Paulo Dybala from Palermo in career mode on FIFA. I was the stereotypical American soccer fan.
And just then, about 2:42 p.m. Eastern Standard Time, something magical happened. Fifty-thousand fans, united by a club, a squad, a culture, rang out into You'll Never Walk Alone. It was the most beautiful thing I had ever heard, and I fell in love instantly. The passion of the fans, almost entirely draped in red, had me transfixed. Arguably the biggest star in the sport at the time in Ronaldo was playing, yet all I could think about was a song. I was hooked.
I knew the very basics of Liverpool, but hadn't comprehended the sheer size and scale of the club. I read up on legendary players, reading tales of Ian Rush and Luis Suarez and Kenny Dalglish. I tried to style my hair like the coolest person I've ever seen in Xabi Alonso, tried to take my free-kicks like Steven Gerrard (neither went particularly well).
I immersed myself in the club completely, though I was disappointed to see that FSG were the clubs owners (I have a deep resentment towards Boston sports as a New Yorker).
With American sports, there is no sense of family, no connection between fans and club like in England. It is a business, we are paying customers, and that is generally where the relationship begins and ends.
Not here. This was different. Liverpool lost the game 0-3, they were torn apart by the sheer class of Real Madrid on that night, but that didn't matter to me. Liverpool could have had all 11 men sent off and lost 80-0. I had found a new love, and it hit me hard and fast.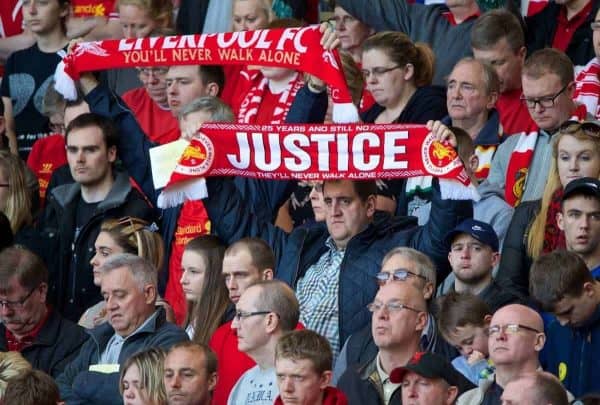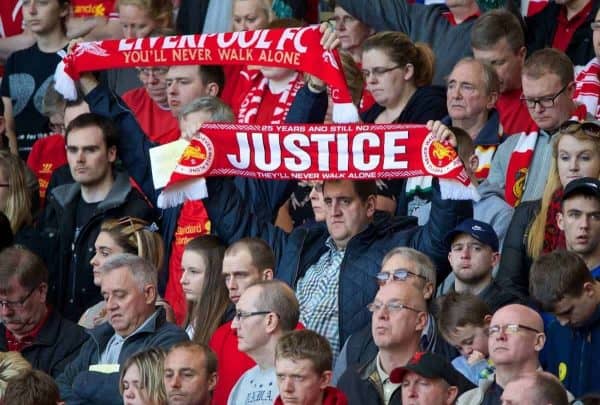 Yet, as time has passed, that love has not faded. If anything, it has grown stronger. I watched the ESPN 30 for 30 documentary Hillsborough. I cried with the families of the lost. My eyes swelled with tears of anger and pride as I watched the video of Liverpool fans shouting in unison "Justice for the 96" from the 20-year anniversary at Anfield.
And, years later, my arms were filled with goosebumps and the hairs on the back of my neck stood up as justice was finally, rightfully served.
I have an innate distaste for clubs I wasn't even aware existed just a few years before. I learned and evolved with the club, and while I don't claim to be a Scouser, I do feel the same love you feel, just slightly newer.
It's been a strange three years, trying to adjust and learn on the fly. To learn that almost all transfer rumours are bogus, to learn about cup ties and replays and trying to understand the sheer physics of a Cruyff Turn. It's been an adjustment, but one I wouldn't undo for anything.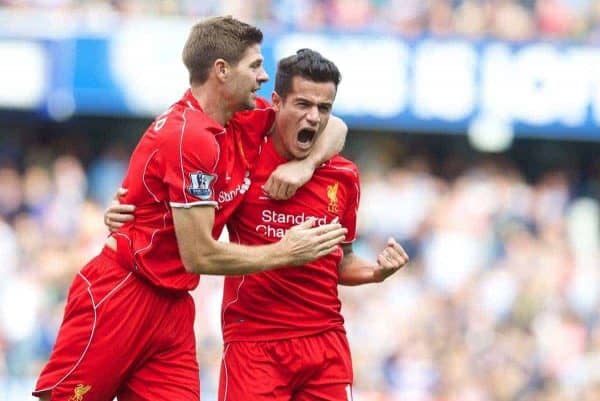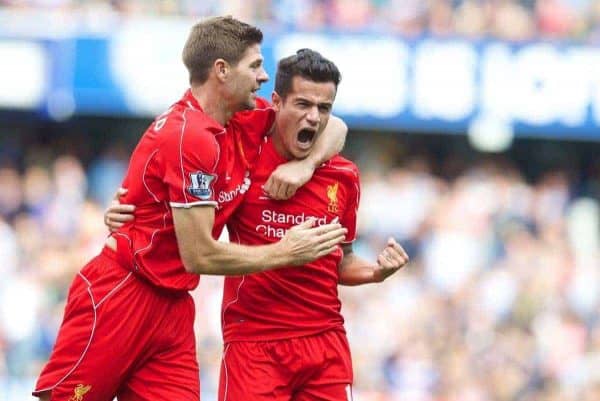 Today, in the world, we live in a time of uncertainty. In a time of fear, sadness, war and hatred, we can look to a club like Liverpool to be our shining beacon. That no matter what, there is a club that rushes through my veins with the ferocity of a Jordan Henderson tackle or a Philippe Coutinho 30-yard thunderbolt.
I cannot imagine the amount of people this club has touched over its now 125-year history. While my roots to the club do not go nearly as far back as probably every single person reading this, I feel the spirit of Liverpool inside of me.
One day, I will attend a match at Anfield and belt out the words of a song that has found its place in my heart and my soul along with 50,000 of my brothers and sisters in red.
And over the course of the last few years, you have all taught me that You'll Never Walk Alone is more than a simple song or a creed. It's a way of life, and I know, now and forever more, that I will indeed Never Walk Alone.
* This is a guest article for This Is Anfield. If you'd like to contribute a piece for consideration please see this page. Follow Jared Gusole on Twitter, @Oh_My_Gos.