Liverpool closed out the 2016/17 season by sealing Champions League football after an up-and-down year which had much to teach the Reds moving forward.
Fourth place, a cup run to the semis and back into Europe's elite competition: on the face of things, 16/17 hasn't been bad at all—but unless you've been in outer space for the past 10 months, you'll know that barely scratches the surface of what this campaign has been about for Jurgen Klopp and Co.
From a tremendous start to the season to the problematic middle part of the campaign, there have been twists and turns throughout and a lot of on-pitch issues for the manager to deal with.
The big challenge for the Reds, from boardroom to physios, coaching staff to players, is to make this year only a stepping stone for greater things—and for that to be the case, all have to learn from key issues surrounding 16/17 and ensure steps are taken to allow improvements to be made.
Need for depth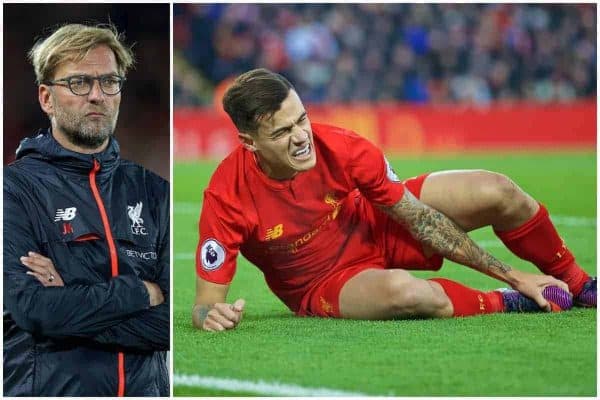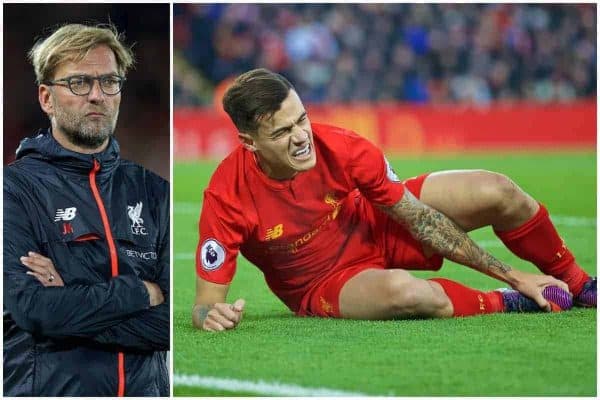 There are several ways to look at the need for increased cover, but the base truth is that, with perhaps just a single or pair of extra faces to rely on, Liverpool might not be needing a qualifier to reach the group stages and could have been a lot closer to Tottenham and Chelsea.
Under Klopp there have been plenty of injuries, and while nothing is proven beyond all discussion and doubt regarding why the Reds pick up so many, it is certainly a factor which must be in the manager's thoughts for summer transfers.
The Reds have had players missing through injury for more game-weeks than any top-six club other than Arsenal this season, per data from PremierInjuries, and when that is mixed with having fewer senior players than the likes of Manchester City or Chelsea then it's always going to be an uphill battle to keep pace.
With European football back at Anfield, the Reds should play upward of 50 matches next term.
It's not enough to have a first-choice midfield of three, a pair of first-choice full-backs, a starting strikeforce.
There must be, from next season onward, an excess of starting quality options: four 'first XI' central midfielders for the three berths, two 'first-choice' strikers fighting for the lone role, or three going for two if Klopp opts for a pair in attack.
Changing the team, without changing the quality, is the only way to ensure the team stays on track when injuries and other absences hit hard.
Sadio Mane's two spells out the team cost Liverpool dearly this season, but Philippe Coutinho's time out also had an effect, coinciding with seven dropped points from seven league games.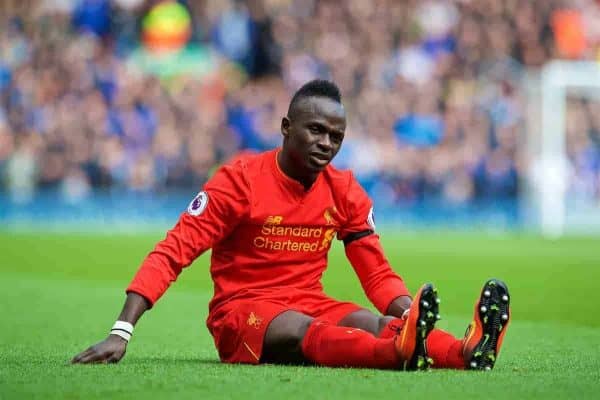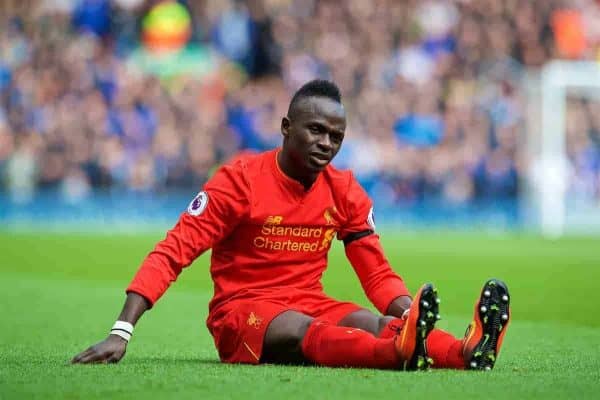 Similarly, when Danny Ings was ruled out for the campaign there was no direct runner up front once Daniel Sturridge succumbed to knocks, with Divock Origi only hitting form in fits and starts.
It has been a team effort to get fourth, but more regular members have to join that team if Liverpool are to move higher.
Diamonds are forever
The Reds have been in Klopp's version of 4-3-3 for the vast majority of the season and early on the numbers in the final third proved too great for some sides to cope with.
Later, particularly against teams who opted to sit deep in numbers, the narrow attack simply frustrated and crowded themselves out.
It took a long time for Klopp to opt to change that, with the diamond midfield and a two-pronged attack the eventual system of choice toward the end of the campaign—and yielding dividends.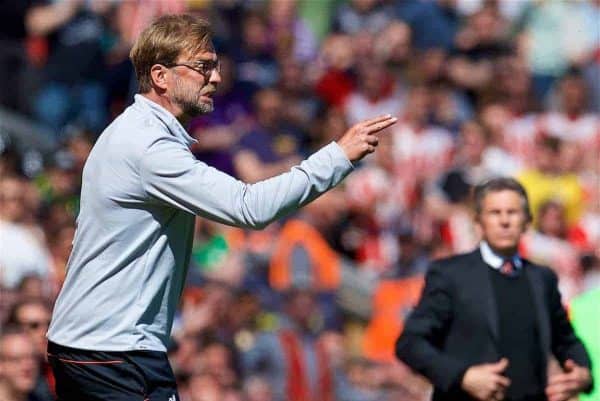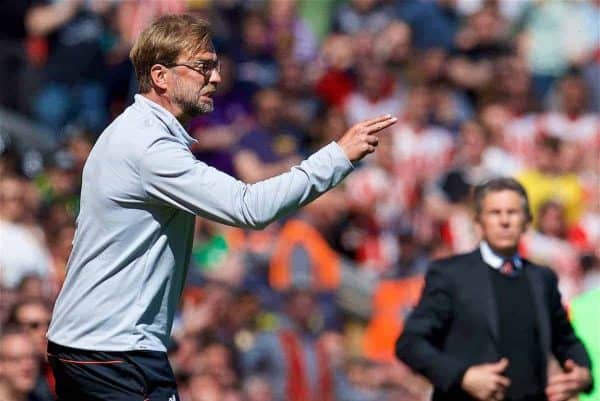 Tactical flexibility is key, but there's a balance to be struck here—the constant switching and uncertainty in the latter days of Brendan Rodgers' tenure, for example, was too much.
But the ability to switch things up, especially when teams are making life difficult for the Reds, is nothing short of imperative. Much was made of the lack of wide players when Mane was available—looping us back to the above point of depth—but if there was a systematic alternative in place, it might have been mitigated.
Changing formations has been proving key around Europe this season: Real Madrid switched to a diamond to cope with Gareth Bale's injury and Isco's upsurge in form, Juventus left their back three for a 4-2-3-1, Chelsea found great success altering to Antonio Conte's 3-4-3.
Keeping the opposition guessing is only part of it; a successful team can adapt to its own strengths and opportunities, and Liverpool now should have at least two regular options open to them for 17/18.
Red Queen effect returns to Premier League
In evolutionary terms, the Red Queen effect is used to describe how hard living organisms must work to stay alive: in Through the Looking Glass, the Red Queen tells Alice she must run as fast as she can just to stay in the same place.
That's how it is for every organism, which must adapt to constantly changing environments and opposing threats, not even to thrive but merely to survive. That's also the state of affairs in the Premier League.
Back in the days of Rafa Benitez as Liverpool boss, the English top flight was as competitive as any, with the best sides in the league also among the best sides in Europe, making it incredibly tough to attain any sort of domestic success without being the very finest on the Continent.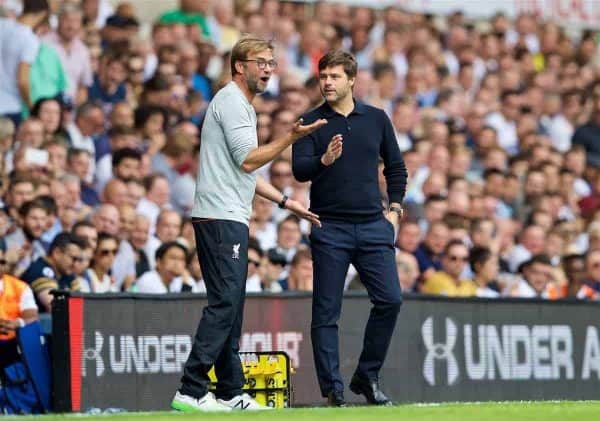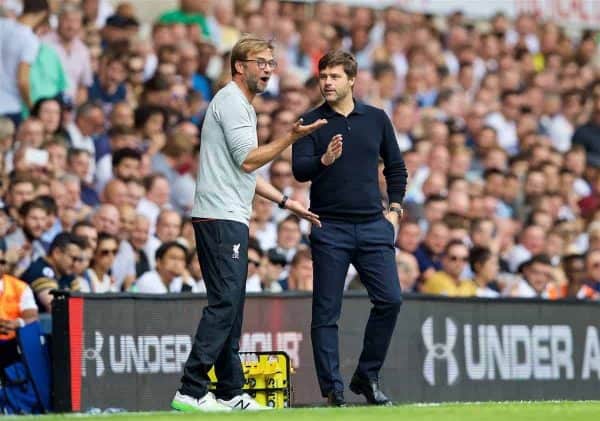 Thanks to an influx of elite managers, it's once more the case, with Arsenal's failure to make the top four with a record points haul an indication of just how hard it's going to be to maintain a constant presence near the upper reaches of the league in the coming seasons.
Klopp and his side will have to work hard, evolve and make incremental improvements, just to stay where they are.
To climb higher, Liverpool don't just have to match their rivals' growth, they have to better it, and given the finances and other appeals at some of those clubs, it's a tremendously difficult job—but one that the manager, supporters and players involved at Anfield should relish.
Captain's presence required
Perhaps this one is somewhat more open to interpretation, but Liverpool have lacked leadership at times in 16/17 and it's something which should be remedied sooner rather than later.
Winning games isn't merely a matter of quality, nor experience, nor mental resilience, but a mix of each and plenty more besides—and the best captains are those who provide plenty of all three.
In Jordan Henderson, Liverpool have a talented player who has at times been among the most in-form in the top flight, but his availability has been an ongoing issue.
This season, Henderson featured in 62% of the available minutes in the Premier League. In 15/16, it was 38%.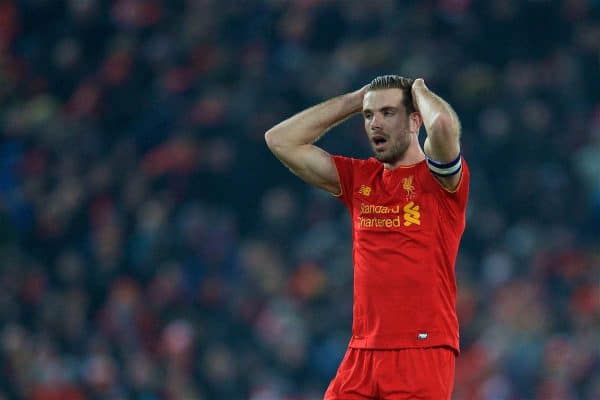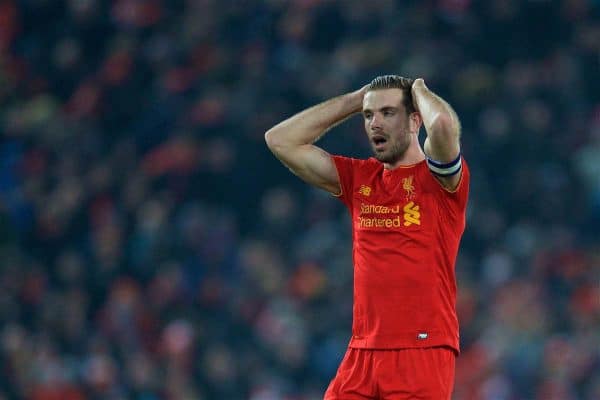 Athleticism, physicality and relentless work rate have long been hallmarks of Henderson's game, but it may be difficult to regain and retain that power after continued absences and, more pertinently, the side hasn't benefitted from it enough since Henderson became captain.
With James Milner out of position all year and in one of the positions most fans would deem upgradeable over the summer, it might be the right time for new leaders to be incorporated (or grown from within), even if Henderson remains the official club skipper.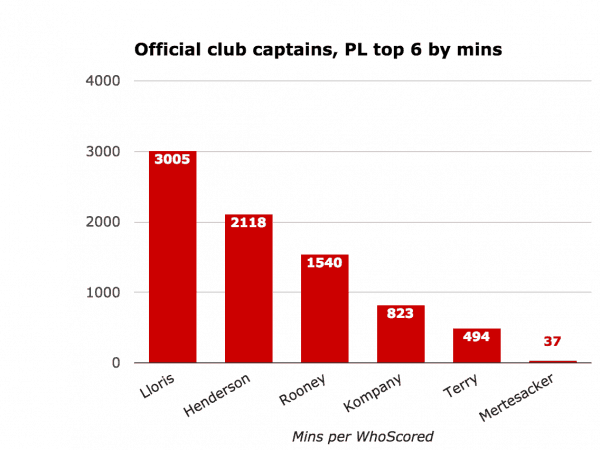 Balancing act
Liverpool still don't quite have the right mix of attacking impetus, and defensive resilience, and that's a big question mark for Klopp to answer.
Early in the season when the side were free-scoring, goals conceded flowed freely too. Toward the end of the campaign, Simon Mignolet and Co. kept five clean sheets in the last six, but in four of those matches the Reds scored none or one.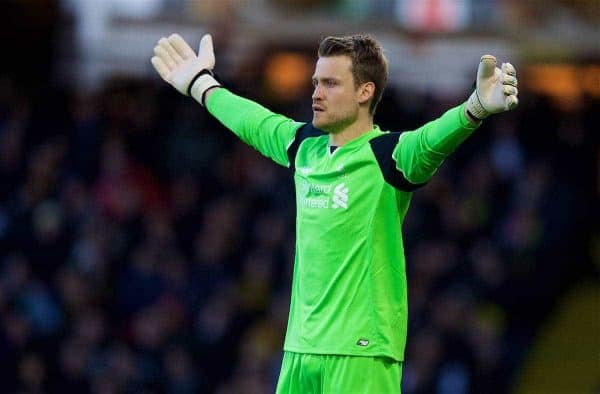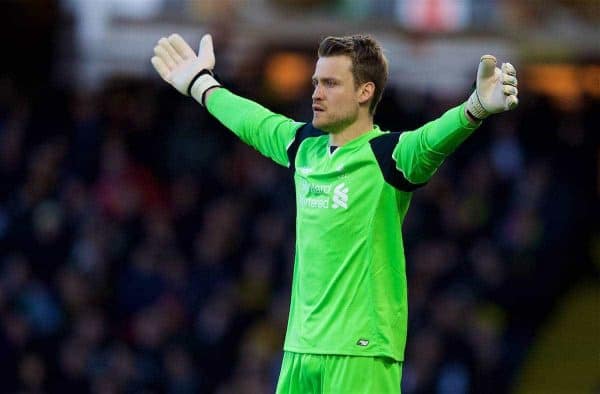 It's a fine line, as always, and shifting one player into a more dynamic offensive role always means there's an additional gap somewhere else in a deeper position for opponents to exploit.
Whether by tactical alteration or better personnel who can cope both on and off the ball, in and out of possession, there still needs to be a better solution.
Liverpool ended the season fourth-highest scorers and with the fifth-best defence, so an eventual fourth-place finish in the league is pretty representative of their overall quality in both penalty boxes. To improve placing, at least one of those goal tallies must be bettered.
2016/17 has definitely been a step forward for Liverpool, but it's just another piece of the puzzle to solve toward eventual silverware and sustainable success.