When he joined Liverpool in 2015, it was insisted that Jurgen Klopp had "final say" on all transfers, but is that stance now being challenged?
Klopp replaced Brendan Rodgers just two months into the 2015/16, with the Reds struggling following a disappointing sixth-placed finish in the Premier League in the previous campaign.
The German arrived on a wave of positivity, with his top-level clout expected to propel Liverpool back to the upper echelons of Europe.
And crucially, then-CEO Ian Ayre stressed, Klopp would have full control of his side's transfer activity. Ayre said:
"There's only one person that has the final say over what players at Liverpool Football Club and that's Jurgen Klopp right now.

"That's always been the case for as long as I've been here."
Klopp reiterated this himself on the appointment of Michael Edwards as the club's sporting director, saying:
"When somebody is not happy and you ask 'is this your player or his player?', it will always be my player."
But with Philippe Coutinho pushing for a move away from Liverpool this summer, handing in a transfer request earlier in August, Klopp's approach can be questioned.
His star playmaker, his No. 10, his highest earner, has set his sights on Barcelona, and Klopp has seemingly relinquished control:
"If, for example, there is an offer for a player and I say 'No' and the owners say, 'Yes, let's ask for a number on how much they want to pay'. And I say, 'I don't want to hear it'. But they say 'We want to hear it, £50 million…£50 million is cool'.

"So then they sell the player – that is how a club works."
Speaking after the Spanish side's second of three failed bids, the German turned to the club's owners, Fenway Sports Group, to assume responsibility for Coutinho's future.
John W. Henry, Tom Werner and Mike Gordon, working in concordance with Klopp and Edwards, have so far held firm when Barcelona have come calling.
When their third offer arrived, bemusingly comprised of £82.2 million up front and £32 million in increasingly unlikely performance-based add-ons, they turned it down out of hand.
And with Ernesto Valverde's side issuing a bizarre take-it-or-leave-it ultimatum upon the Reds' rejection, they promptly ignored Barcelona's calls.
Coutinho has, rather conveniently, been sidelined with a back injury since the start of the month, missing the final two games of pre-season and three competitive clashes so far.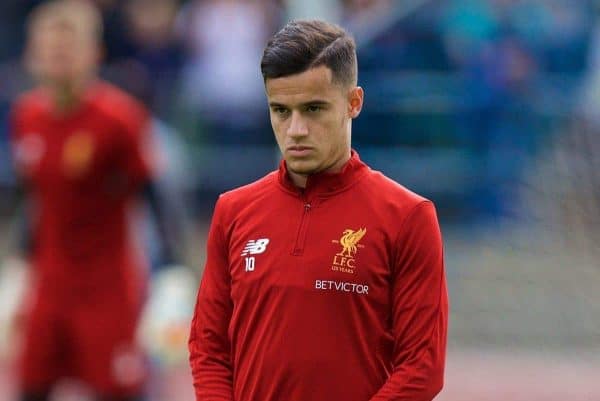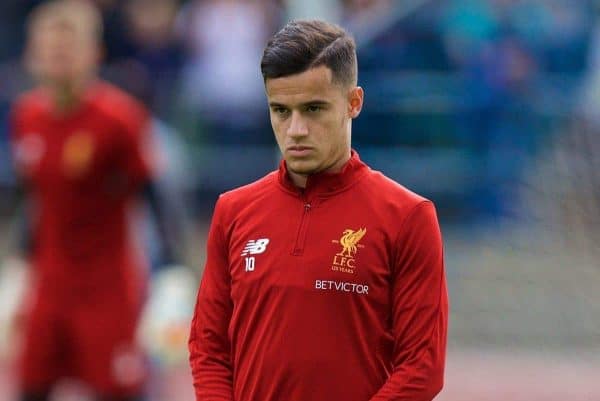 The 25-year-old was not even in attendance as the Reds' made their first Anfield appearance of the season on Saturday, with Sadio Mane taking the starring role in his place in the 1-0 win over Crystal Palace.
While he continues to report to Melwood for treatment, Klopp is for all intents and purposes not considering Coutinho for selection until the transfer window closes on August 31.
Klopp taking a backseat regarding Coutinho's future given his previous comments on having the "final say" could be seen as critical.
But, instead, what it presents is an intriguing scenario that could pit the principles of Liverpool's manager against a hardline stance from the club's owners.
FSG are seemingly adamant Coutinho won't be sold this summer, with the Brazilian having signed a new five-year contract just seven months ago, and turning down three big-money offers is a major statement of intent.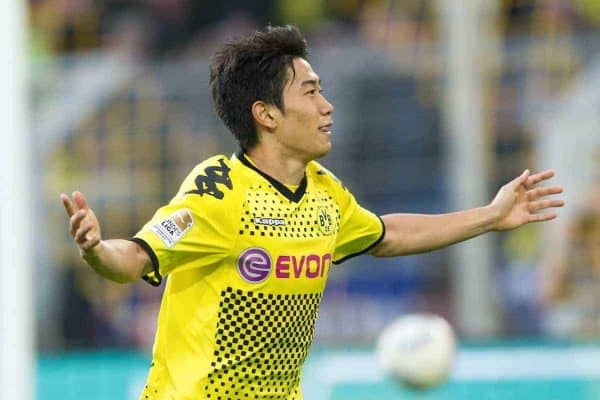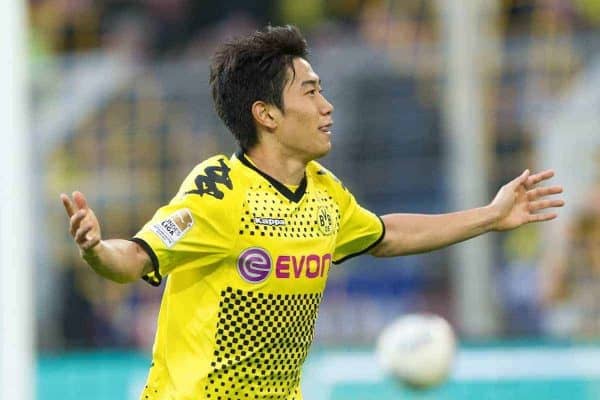 But Klopp has, in the past, showcased an understanding when players look to move on. Case in point: his Borussia Dortmund trio, Nuri Sahin, Shinji Kagawa and Mario Gotze.
In his column for The Player's Tribune this month, Sahin recalled the moment Real Madrid offered him the opportunity to fulfil a career ambition in 2011, and Klopp's advice to "follow [his] heart."
"'Nuri, it is your choice,' he told me. 'But if you leave, you must know, I will always be on your side. You are my friend forever'," the Turkey international revealed.
When Alex Ferguson turned to Kagawa to bolster his midfield ranks ahead of the 2012/13 campaign, Klopp was similarly emotional, and similarly forgiving.
"For most Japanese people it means more to play for Man United than Dortmund. We cried for 20 minutes, in each others' arms, when he left," the manager told the Guardian in 2013.
It is, however, perhaps his exchange with Gotze that is most comparable to the talks Klopp held with Coutinho while in Hong Kong this summer.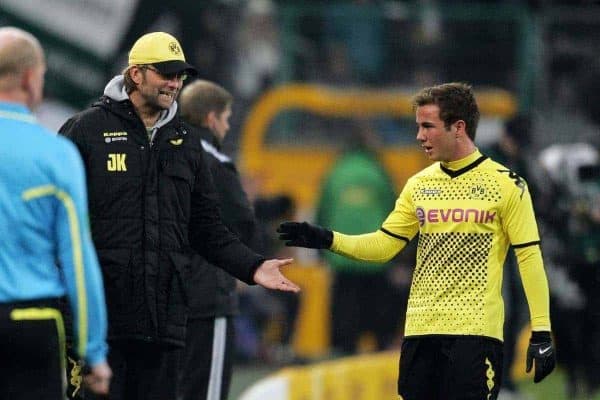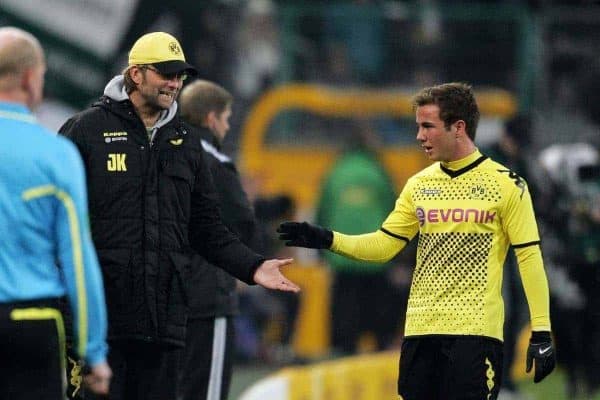 "Bayern told Mario: 'It's now or never.' I told him they will come next year. They will come in two years, and then three years," Klopp detailed. "But he's 20 and he thought: 'I must go.'"
Gotze had won the Bundesliga twice and reached the final of the Champions League with Dortmund, but Bayern were, and are, the pinnacle of German football.
As much as loyalty is mythologised, players are more often than not fuelled by ambition, a desire to improve and, increasingly, the prospect of a more lucrative contract elsewhere.
For Sahin, his dream was to play in the white of Real; for Kagawa, his East Asian roots pandered to the lure of United; for Gotze, Dortmund was a stepping stone to the Bundesliga's biggest side.
And for Coutinho, like Luis Suarez, Javier Mascherano and a host of other South American talents before him, joining Barcelona would be the apex of his career.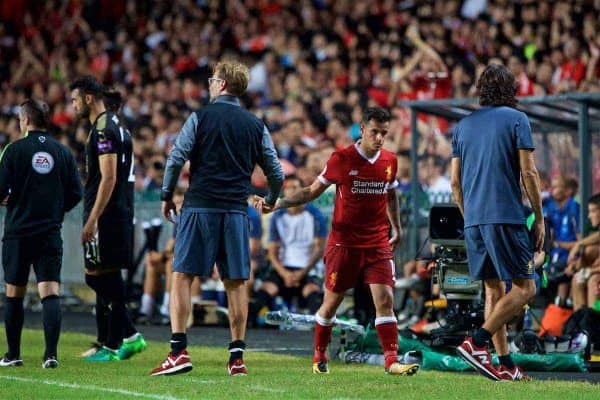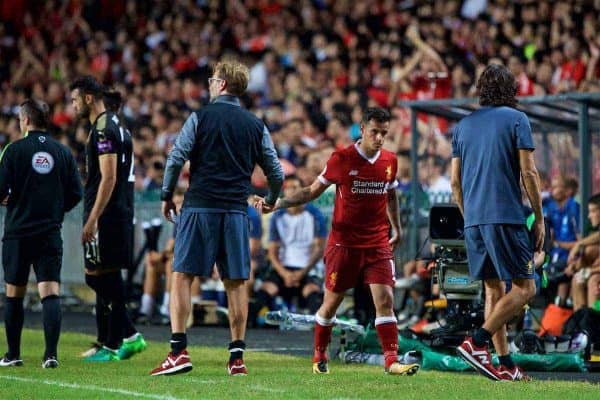 But unlike Sahin, Kagawa and Gotze, Coutinho has taken a frustratingly common route in chasing his dream, defying perceptions of his character in agitating for a departure, and therein lies Klopp's conundrum.
Given the precedent set by Mamadou Sakho's exile, it is clear that Klopp is not averse to omitting key players whose mentality has come into question.
By this token, it may be that Klopp's 'final say' is that Coutinho has hit the point of no return, but to marginalise a player who has developed into Liverpool's talisman in recent years would be bold.
With Barcelona reportedly turning their attention away from the unobtainable playmaker, Klopp, Coutinho and FSG could face an awkward standoff come August 31.
The examples set by Sahin, Kagawa and Gotze—who all returned to Dortmund after dream turned to nightmare elsewhere—suggest that Coutinho may be wise to climb down and stay at Anfield.