Liverpool's thumping win in Europe on Wednesday evoked memories of days gone by, and hinted more incredible nights could be ahead this season.
So much for a nervy night at Anfield. Liverpool made easy work of Spartak Moscow, on an evening which was meant to be full of potential pit-falls.
Steven Scragg took a drive in the DeLorean, and wound up smashing through old man Peabody's barn door.
At 88mph the flux-capacitor kicked in, and it was suddenly 40 years ago.
It took just one idle tweet to make me feel very old on Wednesday morning:
40 years ago today, 6 Dec 1977. #LFC v #Hamburg in the Super Cup 2nd leg as Kevin Keegan returns to Anfield for the first time since leaving for Germany: https://t.co/Lpu82u1Auk

— Soccer Attic (@SoccerAttic) December 6, 2017
At the age of three, this was my first trip to Anfield. Liverpool won 6-0, and Terry McDermott scored a hat-trick in what was a masterclass of a midfield performance.
Forty years ago. How is that possible?
Party Pooper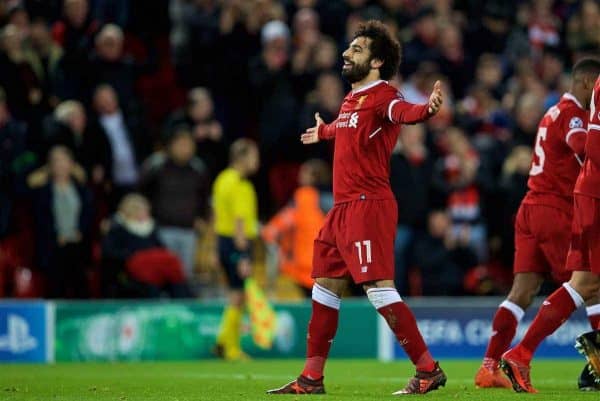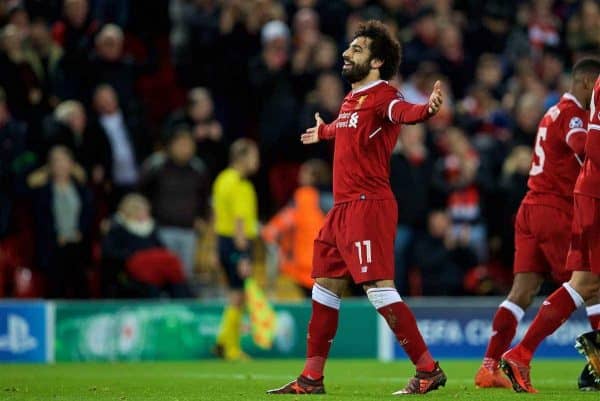 It came within a late Mohamed Salah goal of being an utterly symbiotic evening against Spartak Moscow.
The 6-0 scoreline was set to happen again, until that hypnotic shift of the hips by Salah, which created the space for him to thunder home the seventh goal of the evening.
On the evening of December 6, 2057, we're going to win 8-0.
I love the way that Jurgen Klopp doesn't seem to allow this Liverpool to be psyched out of games. He appears to have convinced his players that they are simply football matches, individual football matches.
If we lose, then we do so because we weren't good enough, weren't focused enough.
It's never a case of the mind being beaten before we walk onto the pitch, as so many versions of Liverpool have been down the years. This is a departure which has been plucked from the past.
Roy's Keen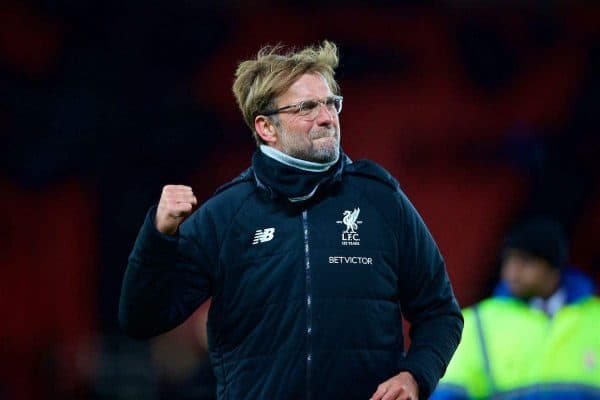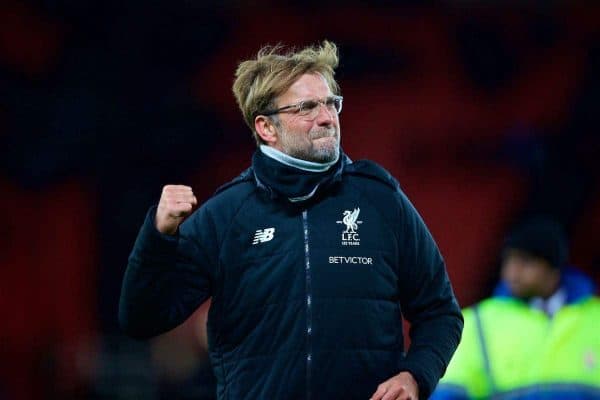 Of course, you have to relive a successful night when you get home.
On the late-night TV highlights, Roy Keane suggested that we'd struggle against better opposition, while it was perfectly reasonable that Manchester City lost to Shakhtar Donetsk.
You can only beat who is in front of you, but you can only lose to who is in front of you too.
We are currently throwing out the type of shapes that will beat anyone. The biggest question is whether or not we can maintain that form, and how we respond when the unavoidable setback occurs.
When we are on top of our game, then we are impossible to play against. As ever, it's all about putting it together when it matters the most.
We've remained unable to bottle these rises in mojo within the confines of a nine-month football season.
Our second goal was one of complete perfection.
Sadio Mane, Salah, Roberto Firmino, and the captain Philippe Coutinho on the end of it. The cast, the movement, and the finish were acts of beauty. This is the dream coming to fruition. Make it last.
You know it's going well when Ragnar Klavan is dipping the shoulder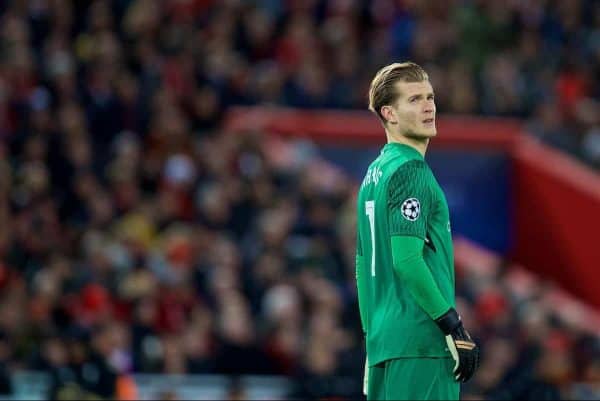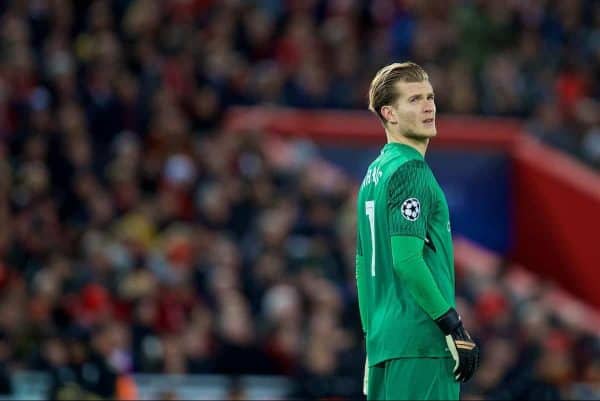 Outrageous turns that are Beckenbauer-esqe from Klavan, baited concern over the wellbeing of Alberto Moreno, and a clean sheet from Loris Karius, where he managed a couple of decent flashes of goalkeeping, to go alongside the prerequisite rush of blood to the head.
When things like this happen, then we really have reached parallel universe status.
What you end up with is competitive creation. Salah tees up Coutinho, Mane tees up Salah, Coutinho tees up Mane, and Firmino tees up everyone.
Coutinho put on a masterclass, and scored a hat-trick. I was partying like it was December 1977.
Tonight Matthew, I'm going to be Terry McDermott.
For the fourth goal, Mane had the time and space to select his favoured choice of technique with how to finish. He then changed his mind as the ball dropped to him.
That. Was. Astounding.
It almost looked as if Salah wasn't going to score at one point. If he scores a brace on Sunday, in the Merseyside derby, then he will hit the milestone of 20 goals for the season. It really could have been 30.
Christmas is still two-and-a-half weeks away.
Can we win the Champions League?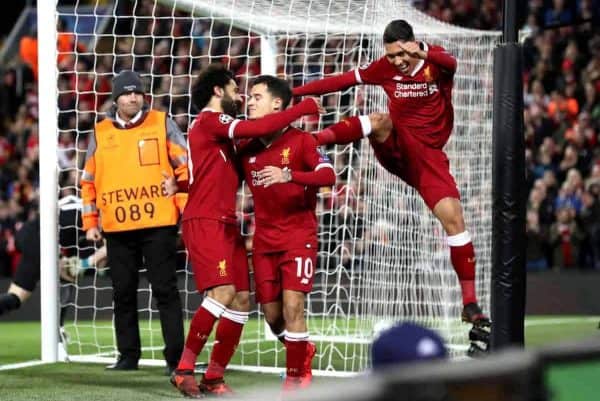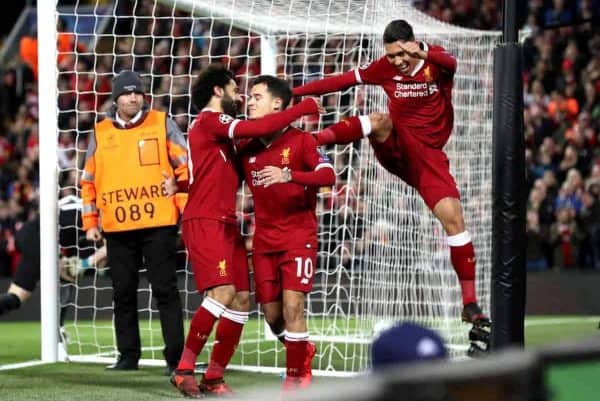 Common sense says no.
A world of anything being possible says yes.
In the last 16, Anfield will be afforded a pure, traditional, win-or-bust European night, where the prize will be a place in the quarter-finals of the competition.
We've made atmospheres that have carried some very ordinary players to great achievements. Imagine what we can help a handful of great players do?
There is a vague hint that English clubs are beginning to rise again in the Champions League.
No English club has as highly attuned inbuilt affinity to European football, as Liverpool Football Club does.
Put ourselves into the last eight, and anything could well be possible.
While you're here…
I spent a fantastic Monday evening in London, at the Football Supporters Federation Awards, where I unfortunately missed out on the Blogger of the Year award.
I'd like to say a big thank you to everyone who took the time to vote, and it was a huge achievement just to make it on to the final shortlist. Something which came completely out of left field.
Many thanks to everyone.