Jurgen Klopp's recent tactical changes might show the best way to accommodate Liverpool's fantastic front four after this winter's busy run.
The German manager has habitually fielded variations of 4-3-3 since arriving at Anfield, with either attacking midfielders or outright wide forwards supporting a sole central striker.
Recent weeks have seen the boss branch out though, from fielding three at the back at Brighton to opting for a 4-4-2 variation on more than one occasion.
Tactical flexibility is key throughout the campaign, though a team will usually have a base system to return to—not just for familiarity, but also to ease the trial of scouring the market for players to improve the side.
After all, buying a wide forward when the team ends up playing a 3-5-2 could end up seeing the likes of Lazar Markovic at wing-back…
It's the most recently seen system which is most intriguing for the Reds, with a midfield four offering better protection for a fragile defence, while the two-pronged attack also allows for great exploitation of space and an improved penalty-box presence.
The variation of the 4-4-2 seen in the 7-0 win over Spartak—a 4-4-1-1 in Klopp's words—could be key for the Reds' present and future: getting the best out of the quartet of Sadio Mane, Mohamed Salah, Roberto Firmino and Philippe Coutinho.
And, looking longer term, making it far more clear-cut as to what type of player is required to aid the Reds' progress up the Premier League table.
Pick & Mix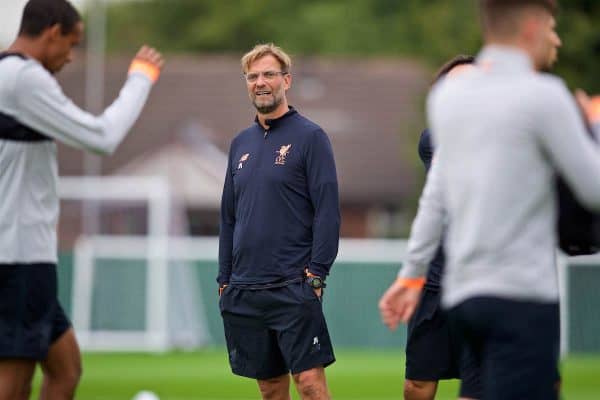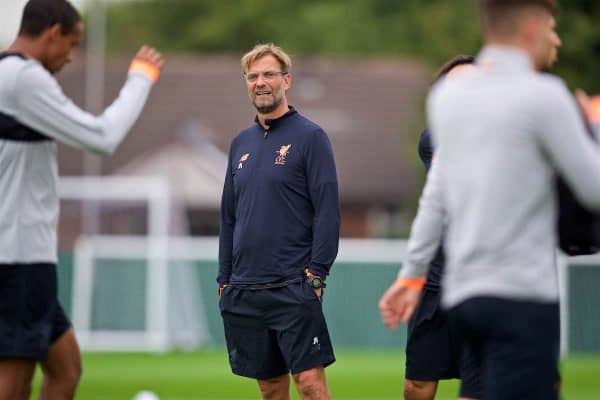 Tactical flexibility: don't mistake this for a lack of plan. Changing formation is not the same as guesswork, and is not failing to have an identity in the team.
Whether Klopp opts to line the players up in a 4-3-3 or 4-4-2, the style and intent remains the same: press in packs when possible, be fast in transition phases and attack in numbers.
The area of the pitch or the intensity at which the initial press takes place might change, but there's no sweeping move from being a counter-attacking team to a passing buildup; a hit-the-channels-and-run approach to freeing a playmaker in the centre.
Instead, Klopp selects the games in which he feels the space can be made available either in the middle of the park or higher upfield, encouraging the other team out of shape.
It won't be the case—this term at least—that 4-4-2 suits every lineup, every opponent, because the squad isn't really built for it; particularly with Klopp rotating throughout winter.
However, the best 13 or 14 players absolutely fit the shape and the requirements of each role.
Adam Lallana could feasibly play Coutinho's role from the left; Daniel Sturridge of course can play as one of the two up front and Alex Oxlade-Chamberlain can fill either the role of central surger or wide outlet.
Forward-Thinking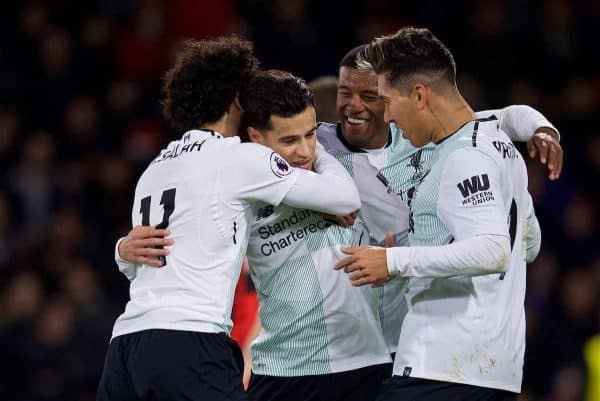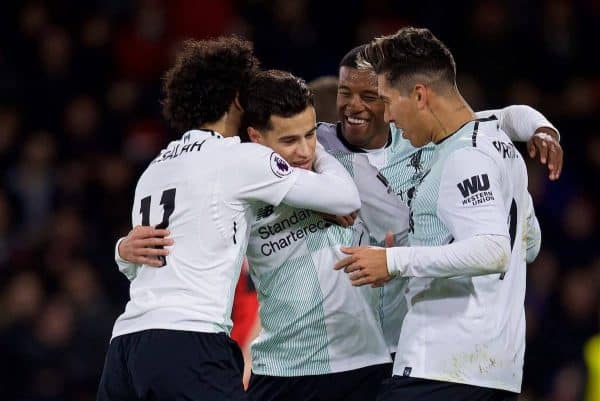 In time, Klopp and the Liverpool supporters will hope there is an entirely balanced squad to pick from, but for this term the ideal scenario is to release the attacking quartet as often as possible.
The 4-3-3 allows them all to play, with Coutinho in the centre pulling the strings, but it can come at a cost of a lack of solidity elsewhere, particularly down the channels at times.
A midfield four fixes that; Coutinho and Mane—the right-sided option in this scenario—filter back into shape, so one extra body closing off the passing lanes, but they only defend to be able to attack.
Closing down, forcing teams backward and winning challenges quickly put the Reds on the front foot.
And, working in from out, the midfield duo link with the forward pair to overrun and overload defences.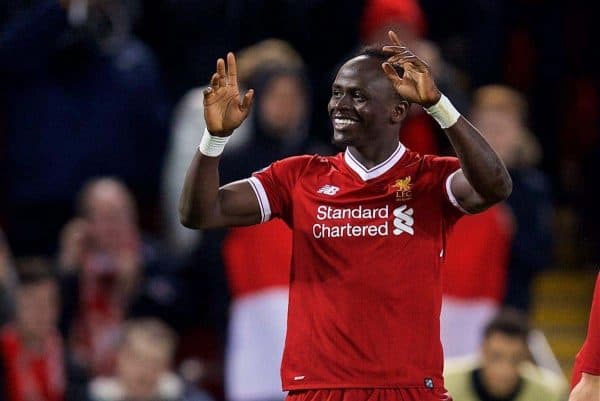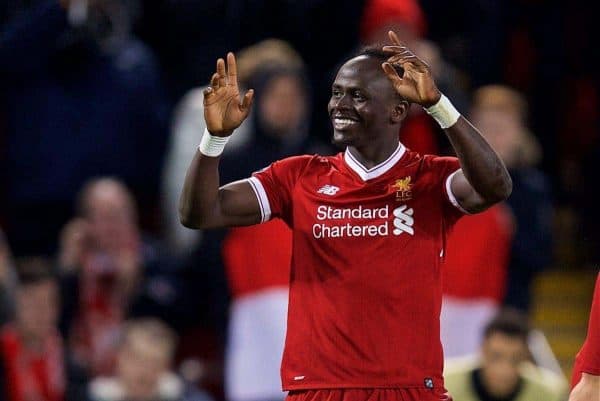 It might not always work quite as smoothly, nor as regularly, as against the Russian outfit, but the correct application of the system should be far better suited for Liverpool than always going with a midfield three.
Naturally, there's also an element of fluidity here to take advantage of; Salah's natural role is cutting in from the right, so from his central role he'll drift that way at times.
Mane in turn roves infield and high, even beyond the striker on occasion, making it tough to track all the runners at once—and that's without even considering the master of movement, Firmino.
Introducing Naby

Looking forward beyond the 2017/18 campaign, additions still need to be made, even if the Reds go out and spend in the January transfer window.
Thankfully one is already wrapped up: Naby Keita will arrive from RB Leipzig in the summer, fresh from a half-campaign impressing in the Champions League himself.
And wouldn't you know it, RB Leipzig play a four-man midfield, with Keita one of a pairing in the centre.
One of the sticking points for the Reds' squad right now is which two work best in central midfield.
Jordan Henderson, or Gini Wijnaldum, and Emre Can should be combative and complement each other, while James Milner and Henderson we already know doesn't work too well.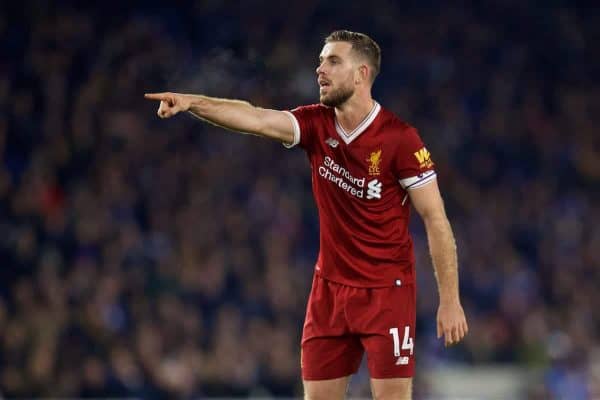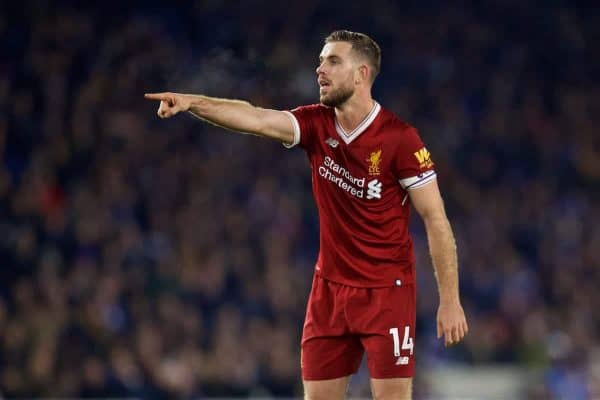 Can and Chamberlain? No Emre Can at all, and Wijnaldum with Henderson? Hard to say until they operate in tandem, but it largely depends on which role the captain fills.
In a pairing there's the choice of either both shuttling, or one pushing to break down opposition play (in both halves) and one sitting, protecting, dictating the passes.
In a three Henderson does the latter (regardless of whether your point of view is that he does it well or not) but in a two he's surely more useful as the runner.
Until Keita's arrival, that is, whence that particular role will become entirely his domain.
Successful System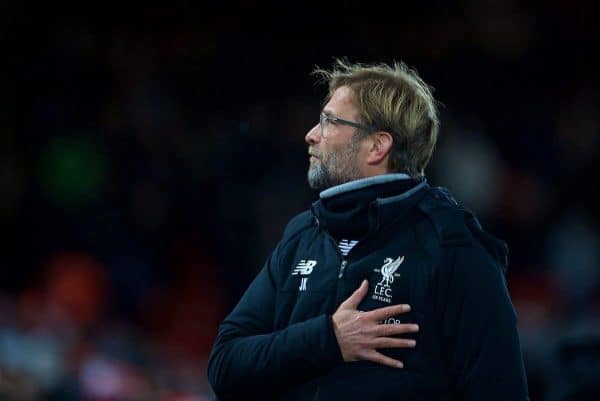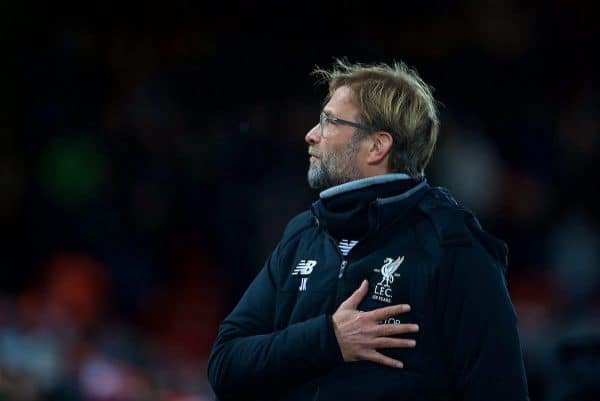 The 4-4-2 gets a bad rap at times; once it was the staple of the English football diet, and thus maligned and scoffed at, but we're no longer talking in straight lines, wide wingers and two up top who stay there.
Klopp's variation, used at West Ham too, asks the "wide" midfielders to really be interiors, attacking thrust points who instantly snap from defence mode to attack and exploit space behind the opposition midfield lines.
It's two No. 6s and two No. 8s, almost, though of course with a player such as Mane (or Salah, or Chamberlain) there's also the more general outlet option to utilise speed on the diagonal.
The Premier League's en vogue system is a 3-4-3 variation, but look around Europe and plenty of teams are fielding 4-4-2 in different styles.
In fact in La Liga, the current top four all play that way this season, with Ernesto Valverde often employing a diamond at Barcelona, Atletico Madrid being long-standing proponents of the system's solidity and Valencia having great success with their own in-from-out creative midfielders.
The point isn't to suggest it's back in fashion, and thus Liverpool should follow, but instead to show it can serve Reds well—both across this term and beyond.