So far the 2017/18 season has been a largely positive one for Liverpool, and it could yet get much better. But that hasn't been the case for everyone.
Understandably, with a squad as big as Liverpool's and the competition for places as fierce as it is, there will always be some players left aside to wait their turn.
It can be a frustrating and irritating time for those watching on from the sidelines, whether their absences are team-focused, with the manager selecting others, or merely because of injury.
Either way, missing on out much of an impressive campaign is a source of disappointment for players—but they should look to the example of Alberto Moreno to bounce back.
The Spanish defender missed most of last term but established himself as first-choice left-back earlier on this season, before his own injury gave Andrew Robertson the chance to do exactly the same.
Here are the six Reds who have struggled to impress the most at Anfield this season—though there is still time for one or two to change that and not view 2017/18 as an opportunity missed.
Adam Lallana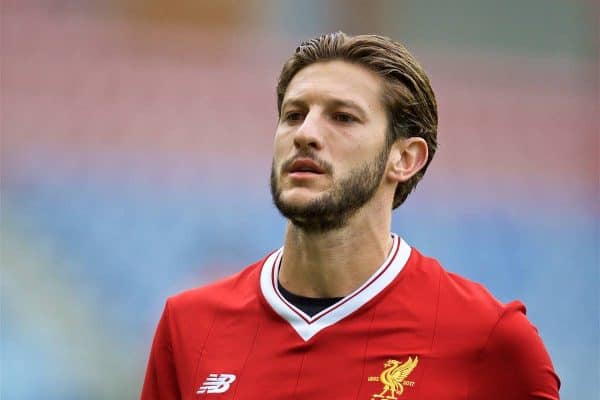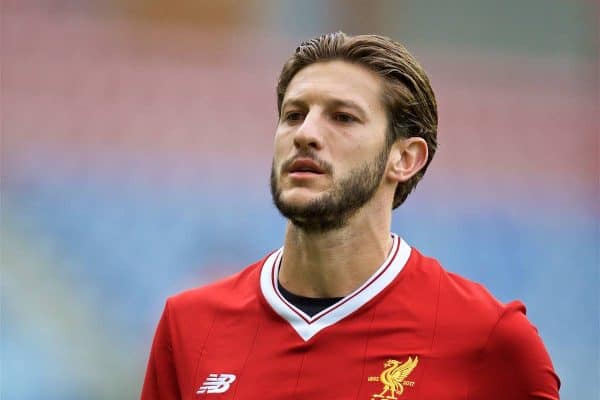 Injury struck early on for the English midfielder and he has struggled to recapture form and fitness.
Lallana didn't play his first game of the campaign until mid-November and it lasted all of a minute—and it would be another month until his next involvement.
He's managed just a single 90-minute outing all season, the dead-rubber second leg against Porto, and his involvement in the big games since the turn of the year—Man United, Man City—has been limited to late cameo appearances off the bench.
Worse still, his frustration boiled over completely in an U23s outing where he was sent off for the Reds for violent conduct.
Lallana has the biggest chance of the half-dozen names of being involved in the run-in, but it'll be nowhere near his best season for the Reds and questions are being asked over his future.
Nathaniel Clyne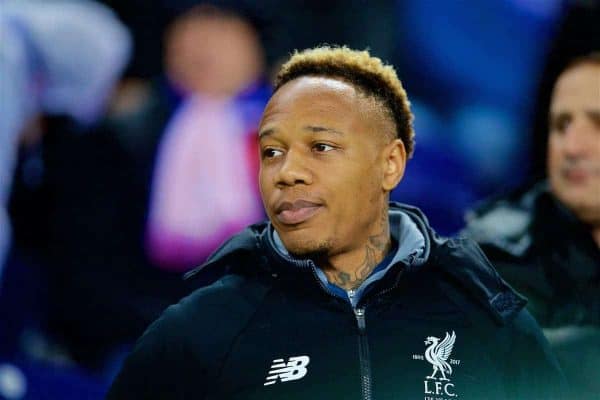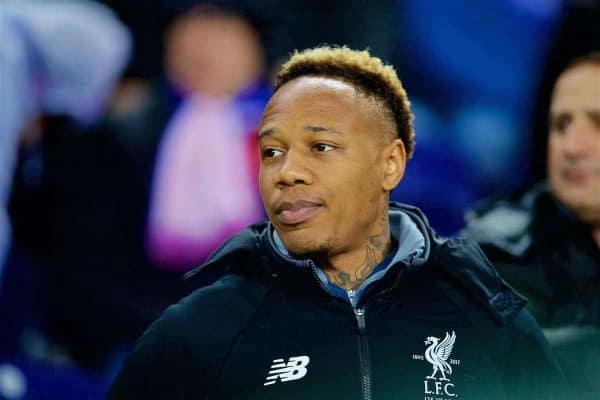 If Lallana's 2017/18 season has been frustrating, Nathaniel Clyne's is a complete write-off.
He played 37 of the 38 league games of last season, but this year has not set foot on the turf for the senior side in a single game, missing the entire campaign so far.
Two recent outings for the second string have hinted that a return to full fitness might not be too far off, but he'll have his work cut out to make any meaningful matchday squads.
Right-back has been locked down by the two impressive youngsters this season, Trent Alexander-Arnold and Joe Gomez, and there's no need to rush Clyne back into the fold.
Long term there's every reason to suspect Clyne will become part of Jurgen Klopp's plans again, but we'll see how his body copes with a return to action after nearly a year out, and how long he takes to reach top form.
Danny Ward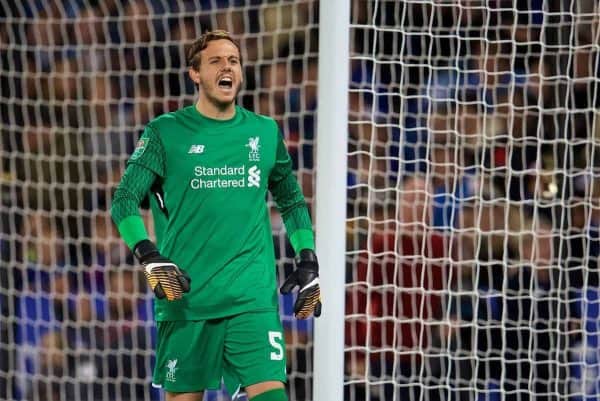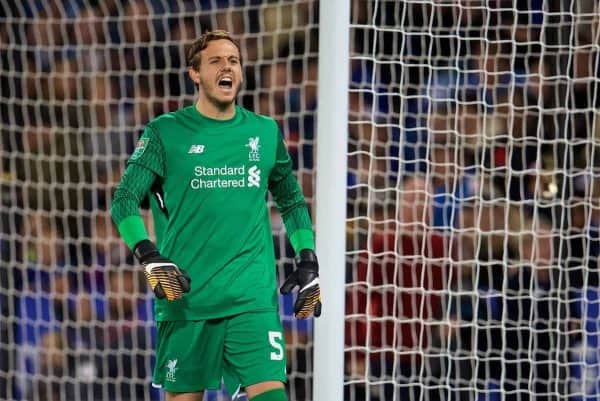 There has been no reason for Danny Ward's continual absence from the Liverpool team-sheets—except the most important reason of all: the manager picks someone else.
The Welsh shot-stopper was excellent last season on loan at Huddersfield and has continually shown he's capable of performing in a Reds shirt, but hasn't had a look-in despite early-season concerns over both Simon Mignolet and Loris Karius.
Ward's only appearance came against Leicester City in the League Cup defeat, which seems to have signalled the end of his involvement for this season.
Quite why he wasn't loaned out to continue his improvement on the first-team scene is a mystery, but Ward should certainly be on the bench now when it's clear Mignolet's Anfield career is at an end.
Karius has performed superbly since the turn of the year and now deserves his spot, but Ward will undoubtedly—and rightly—be wondering why he wasn't given a shot too.
His frustrating season spilled over onto the international stage recently too, when his passport was lost in the post during a visa application, ensuring he missed Wales' clashes in China.
Ben Woodburn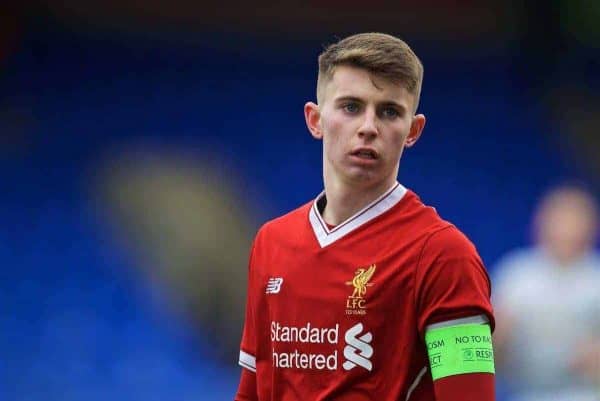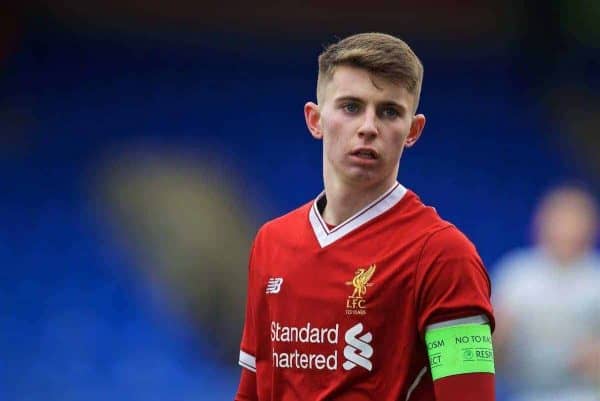 It seemed at the end of last season that Ben Woodburn had the world at his feet and his rise at Liverpool would be one of continual progression.
This term has served as a stark reminder of just how good the younger players need to be to break into the first team, as Woodburn has played just once.
Indeed, he's only been an unused sub for Klopp twice in the league this term.
There has been progression elsewhere as he skippered the U19s in the UEFA Youth League, scoring twice in eight games before they were eliminated on penalties by Man City.
But first-team action remains at arm's length for the 18-year-old—who naturally still has plenty of time to continue his development and work toward regular inclusion.
Still, he might have hoped for more game time at some point this term, especially when he wasn't loaned out in January.
Lazar Markovic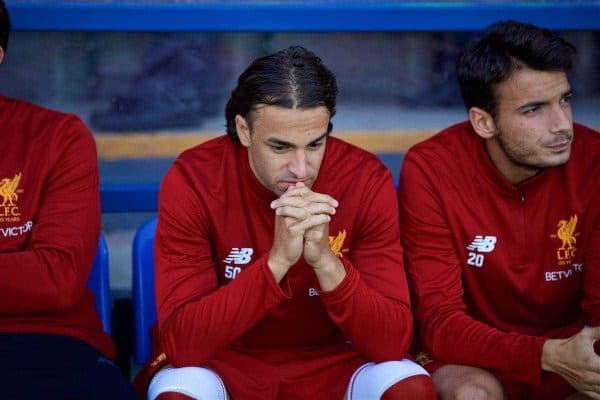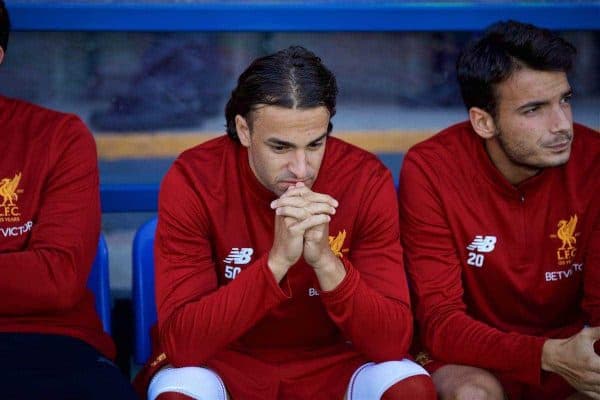 Serbian winger Lazar Markovic has been a massive flop at Liverpool, sad to say. Offloaded by Brendan Rodgers on loan, last term continued the trend under Klopp—and last summer he didn't even manage that.
Markovic remained at Liverpool but was well out of favour, and made just one squad under the German boss: the defeat to Leicester, where he was an unused sub.
January finally saw him secure a move away, to Belgian side Anderlecht on loan, but half a campaign without action left him well short of the required level of fitness.
He has been on a training regime since joining the Jupiler League club and as a result didn't make his debut for them until late February, when he was given a 20-minute sub run-out.
Since then: another two games on the bench, unused. A total waste of a season.
Danny Ings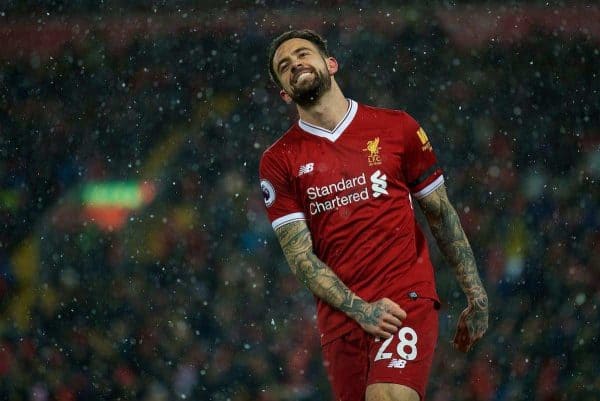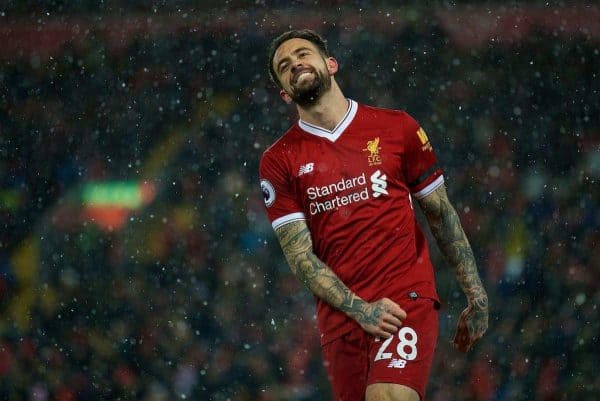 The final spot goes to Danny Ings—another who could yet change a season of frustration into at least a moment or two of magnificent importance.
Ings has made his comeback from injury, yes, but it took him half a season of playing with the U23s to get any real progress toward Klopp's side and even then he is only seen as a late sub option to give others a breather.
He totals less than one half of game time in the Premier League this season—just 39 minutes including his 11-minute spell against Watford, which was the closest he has come to scoring.
All season long he has played just 119 minutes of first-team football.
Undoubtedly he's seen as a good squad member, and will perhaps be glad just to be in the picture again, but he's close to another full campaign without a senior goal.
But if he does end that goalless streak, let's hope he picks one of the huge upcoming games to do it in!