Alex Oxlade-Chamberlain believes his recent performances have left Thierry Henry and Gary Neville looking "stupid" after questioning his ability to fit in at Liverpool.
There were mixed reactions when the 24-year-old left Arsenal for Anfield on August's transfer deadline day but the high-profile two former players were firmly in the negative camp.
Neville, briefly Oxlade-Chamberlain's coach with England, said: "Everyone seems to be eulogising over him but he doesn't get in the best XI and strengthen their team…he has three or four areas of his game which he has to significantly improve."
Henry, who in 2012 spent a month in the same squad as Oxlade-Chamberlain during his brief second spell at the club he is hero at, was even more critical.
"You have to bring something on the table. I have been watching him for a very long time and I still don't know what he's good at," said the Frenchman.
Oxlade-Chamberlain has impressed in recent weeks and is starting to show what Liverpool boss Jurgen Klopp saw in him and Neville and Henry did not.
"I was very aware of those comments. It is not nice to hear it from your peers or people you have worked with," he said.
"Saying you don't know what I do when you have worked with me, I think it is a bit stupid.
"When you have watched someone long enough you know what they can do. They can have their own opinions. It cannot shake me.
"Fair enough if that is what they think, I am not really too bothered."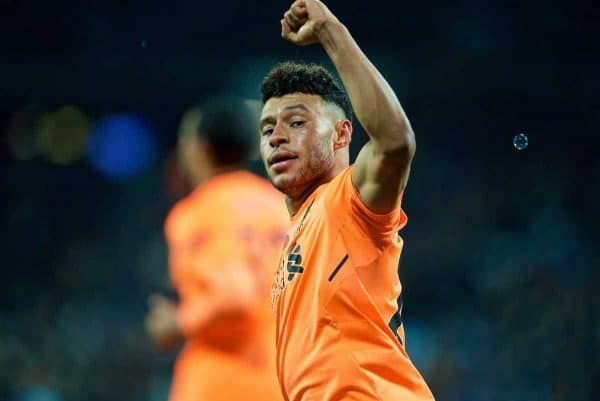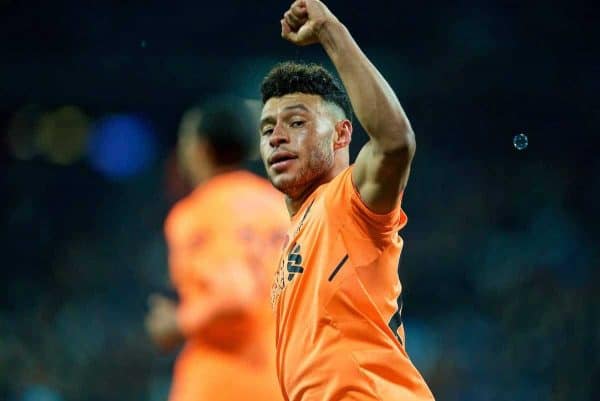 Asked if he had spoken to the pair about the comments Oxlade-Chamberlain added: "No. I don't need to. If people want to say those things, you remember them, you don't forget them, but I am not here to make enemies.
"The important thing is that when I came here I had a manager who had faith in me and he felt something different to that and I had faith in myself.
"Everyone says you have to be your own biggest fan and believe in yourself.
"I am old enough and wise enough and I have been around it long enough to know that things will be said and not nice things a lot of the time—and when you are doing well, nice things will be said.
"That is all part and parcel of it [but] it is never nice to hear it from people you have worked with."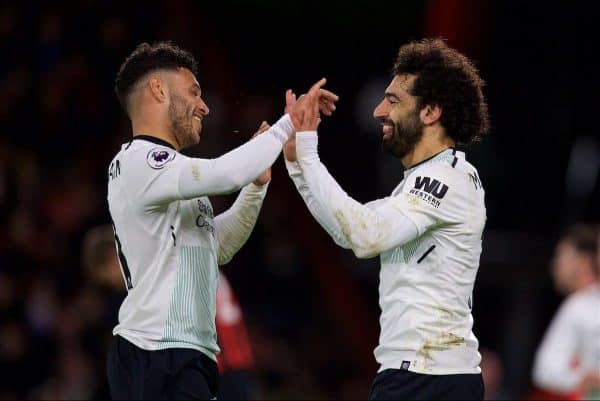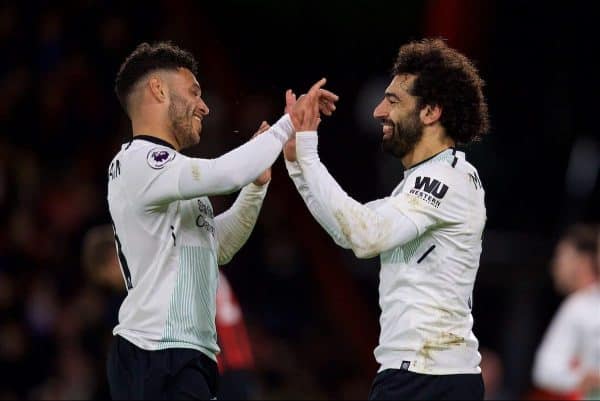 Oxlade-Chamberlain is well aware he needs to contribute more in the final third, even if the three Premier League goals he has scored in his tally of four this campaign is more than he managed in two-and-a-half seasons at Arsenal.
"It is about end product, scoring goals, setting up goals as an attacking player and that is what I have to keep doing," he said.
"If [Neville and Henry] are referencing more end product then that is fair enough, I hold my hands up.
"There is more in me, I know I have to keep pushing on. I can take so much from someone like Mo Salah.
"Just look at him this season. It has been never-ending and relentless and when someone can be competing with Harry Kane and Sergio Aguero for top goalscorer those are the things you have to learn from.
"Even if you have had a couple of good games you don't take your foot off the gas but you want more. Success breeds success."