Jurgen Klopp says his poor recent record in cup finals will play little part in the outcome for Liverpool against Real Madrid next Saturday.
Despite being renowned as one of the world's best managers, Klopp has been through a tough time of things in finals of late.
The German has lost in his last five showcase events, including Liverpool's Europa League defeat to Sevilla two years ago and Borussia Dortmund's loss to Bayern Munich in the 2013 Champions League final.
Put simply, he hasn't always had the rub of the green, a few errors have been made and some superior teams have got the better of his sides.
In an interview with the Telegraph, Klopp was in typically cool mood, saying his unwanted record will play no part in the outcome against Madrid:
"If you want guarantees then don't qualify for a final, stay at home and or go on holiday. It is not nice when you lose a final, but I will always try again.

"One of the rules is that the more you try, the more likely that you will do it. I know how it feels and I felt it a few times when you've won it, it is really cool and that is what we are going for.

"I know how I lost the finals. It didn't change my life. It's not that I wake up every morning and think, 'Wow, that was a big chance'.

"I always had teams that could qualify and we went to the Europa League final two years ago and it was about the team.

"We were unlucky in the final. We didn't score in the first half often enough. We didn't get a penalty, second half. It was legs. This time the legs will be fine.

"I know it will be very special and I would really love to come back and bring the people the trophy. That would be really nice."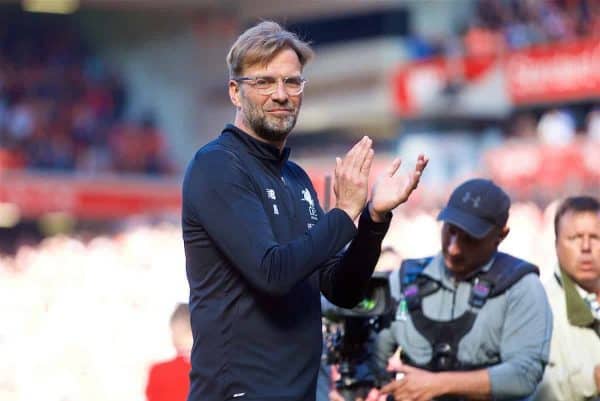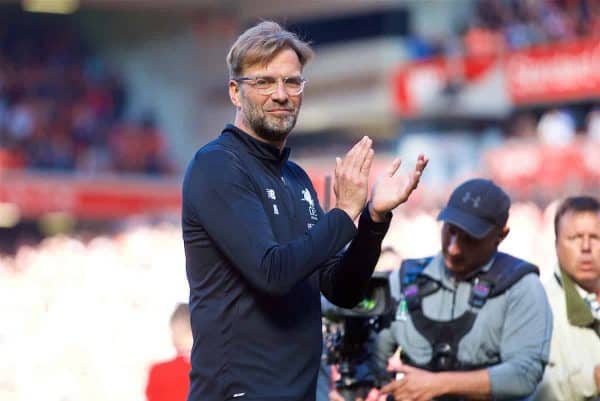 The 50-year-old also touched upon the feeling of not picking up silverware—Jordan Henderson is the only current squad member to have won a trophy with the Reds—and admits luck has to play a part in sealing glory:
"We are all human beings. It is not nice. But being there is a big thing. It is unbelievable.

"Most people in the world try their whole life and don't go to one final because you need luck in specific moments. We had that this season, we deserved it I think. And now we are there again.

"I knew our football could really fit the competition, but again, we needed luck against Manchester City. We were really good and deserved, it but we needed luck as well.

"The same against Roma. We can lose there 5-2 or at City we can be 2-0 down or 3-0 down at half-time. But to go to the final stage.

"That is special."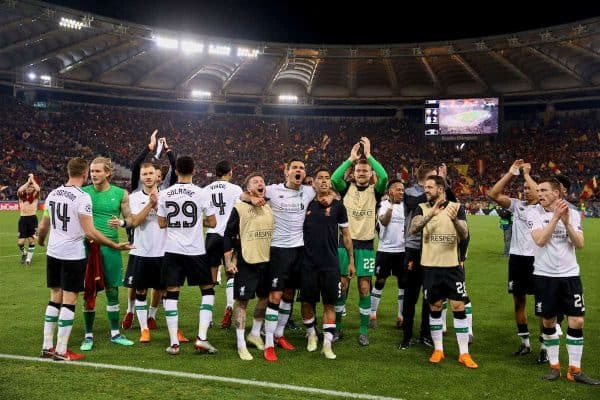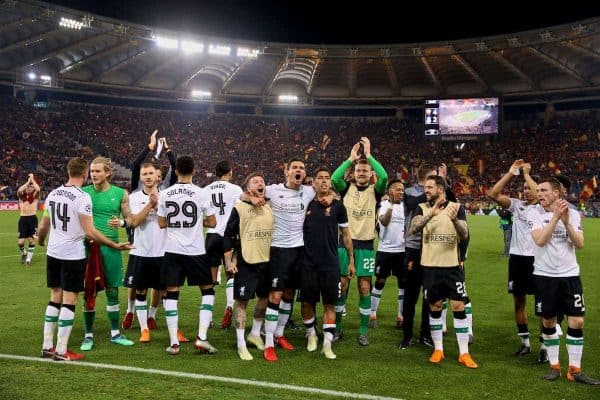 Klopp is a master in not lumping pressure on his players, and he is right in saying that past final defeats are irrelevant ahead of the May 26 meeting with Madrid.
If Liverpool lose, it will likely be because they have been outplayed by a star-studded outfit, and there would be no shame in that.
He is undoubtedly the man to take the Reds forward, and getting a first trophy under his belt at Anfield would be a seismic moment in his tenure.
It would also put an end to the lazy criticism that he can't do it in finals.