Jurgen Klopp was in understandably buoyant mood as he praised his players following the final-day win at home over Brighton.
The Reds needed at least a point to secure themselves fourth place, and a 4-0 victory more than hit that objective at Anfield.
Klopp was adamant that his team's performance and result was merited, but also welcome to see after a few tough weeks.
"Perfect final of the season, a very exciting and intense season," he told assembled media in his press conference.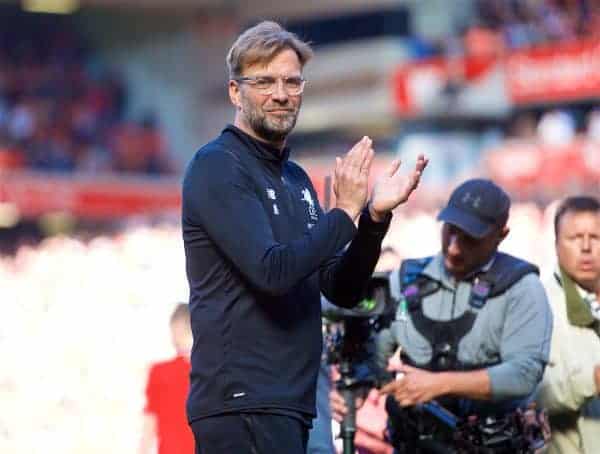 "We showed the kind of football we couldn't show in the last few games because the boys are humans, not machines.
"We had a lot of injury problems and the group of players involved today, plus [James Milner] Milly, have to do the job all the time.
"It's really hard and I'm so pleased, so happy for the boys that they showed up today.
The Reds hit four, but it could have been more as a succession of chances were missed.
Klopp noted that he didn't mind the profligacy on this occasion—but that he was happy to prove a few people wrong after some odd claims this time last year.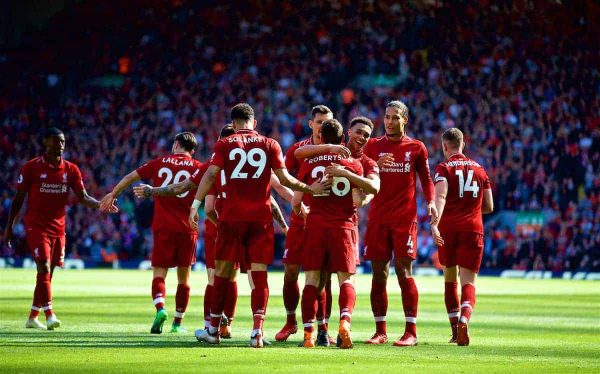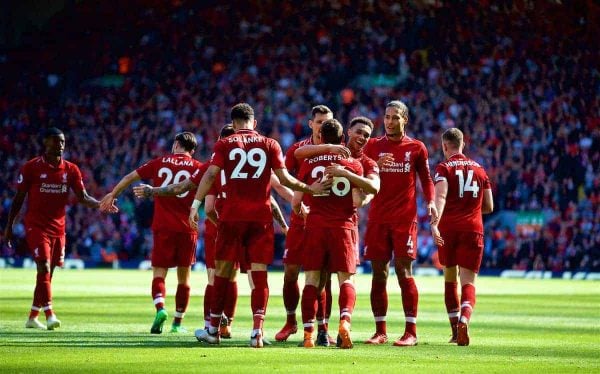 "We could have scored more because the biggest chances we didn't use, but Brighton wouldn't have deserved that.
"After 3-0 it was the first few minutes in the season I could enjoy! Someone told me it was 3-0 at Newcastle (against Chelsea) and so I thought, 'yeah it's done.'
"A really nice performance over the season, a few outstanding performances.
"Last year people said we went to the Champions League because we didn't have European football; we had to prove that it's for us possible playing Champions League and qualifying for Champions League.
"For us it's the next step and I'm really proud of the boys."
Elsewhere Klopp also spoke about preparations for the Champions League final, the first Liverpool goal for Dominic Solanke and the fitness of Milner.