Liverpool may have missed out on a pre-World Cup move for Nabil Fekir, but are pursuing other avenues as they look to Stoke City's Xherdan Shaqiri.
Major upgrades were expected to the Liverpool team this summer despite Jurgen Klopp leading the Reds to the Champions League final.
Fabinho is already in and Naby Keita's deal was pre-arranged for this summer, while Fekir looked as though he might be a third addition.
That transfer is now off—for now at least—but Shaqiri has been heavily linked to the Reds over the past couple of weeks.
Shaqiri, a winger who was impressive with Stoke despite their relegation, is an attractive prospect given his release clause of around £12-14 million.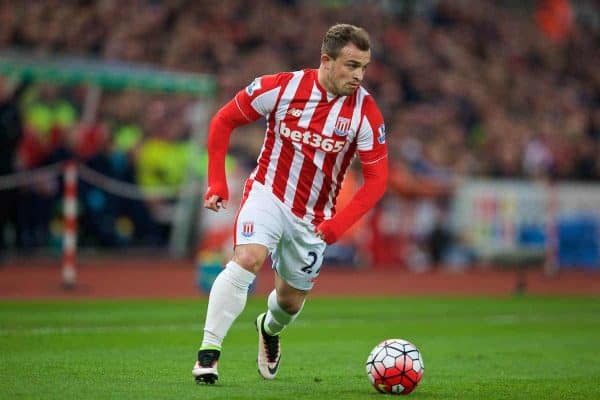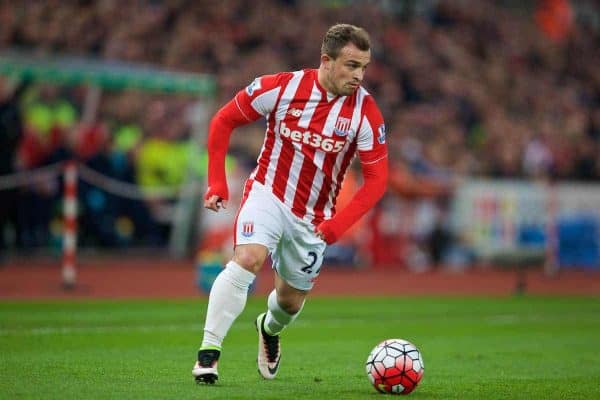 An experienced international who will be at the World Cup finals with Switzerland this summer, Shaqiri can play both sides of the attack.
Dean Jones of Bleacher Report has revealed that the Reds met up with the winger's representatives on Friday, as they look into a transfer.
With limited time remaining before the finals start in Russia, there might not be a quick resolution—but the Reds have clearly got options in mind to further add to the squad.
As long as Shaqiri's demands are not obscene, there appears every possibility that this move could happen.
Shaqiri, plus potentially one of the returning youngsters such as Harry Wilson, would give Klopp plenty of backup to starting wide forwards Sadio Mane and Mo Salah for next term.