Roberto Firmino scored his first World Cup goal, but teammate Neymar continues to do his reputation no good with pathetic antics.
The second round continued on Monday after a memorable weekend of knockout stage football.
If Brazil's 2-0 win over Mexico was rather serene, Belgium's stunning 3-2 victory against Japan was a truly fantastic match.
Friday will see the two heavyweights meet, in what could be a thrilling contest.
Here's a look at the best, and worst, of Monday's entertainment.
The Good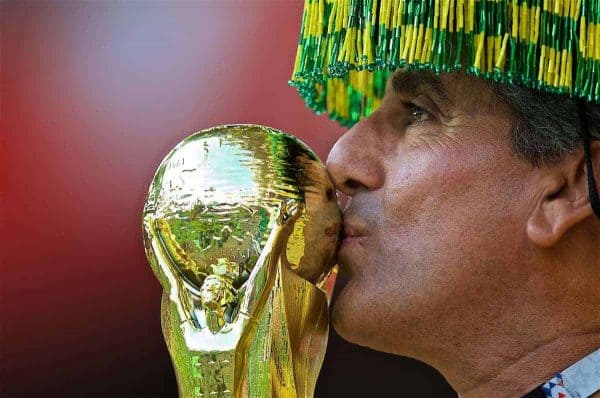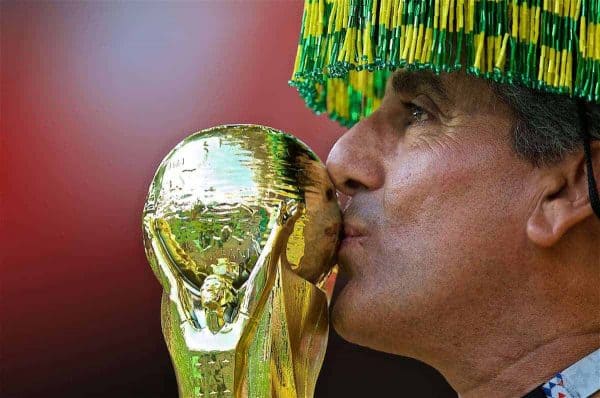 If France's 4-3 triumph over Argentina was the game of the tournament so far, Belgium's clash with Japan certainly pushed it close.
It was a contest that had so much drama and when Japan found themselves 2-0 up early in the second-half another shock was on the cards.
In fairness to the Belgians, the rallied impressively, with Premier League trio Jan Vertonghen, Marouane Fellaini and Nacer Chadli all scoring.
Chadli's stoppage time winner was desperately cruel on Japan, but you couldn't help but applaud the brilliance of the Kevin De Bruyne-inspired counter-attack.
A word also for Japan, who were brilliant. Heartbreaking for them.
It's easy to be nostalgic and harp back to past World Cups as the truly great ones, but this has to be one of the best ever.
Even though Mexico provided Brazil with a few scares early on, most notably on the counter-attack, you always felt the tournament favourites would get through.
It was a long way from the best game of the World Cup, but from a Liverpool perspective it was great to see Firmino score off the substitutes' bench.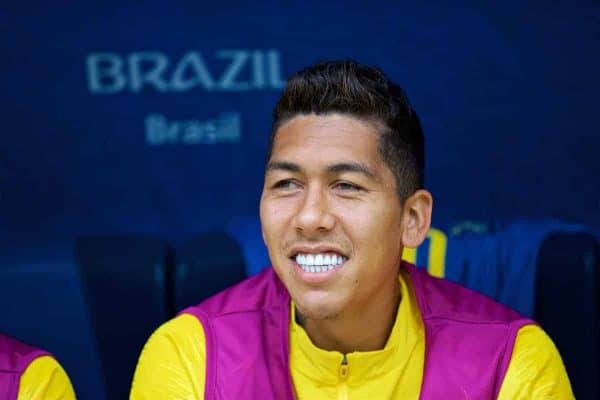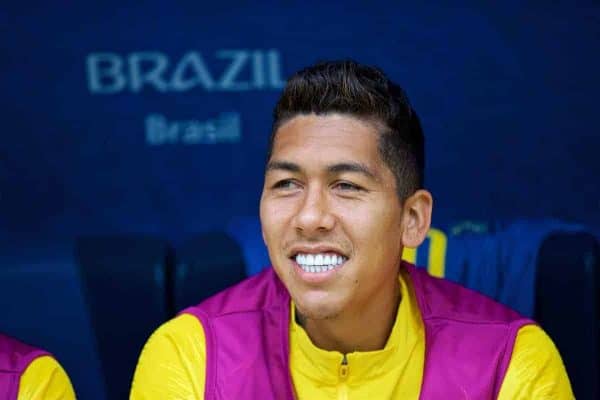 He couldn't miss, but he again made an impact when Gabriel Jesus was horribly blunt all afternoon.
I keep saying it, and will no doubt be accused of bias by Man City fans, but Tite starting Jesus over Firmino could cost Brazil the World Cup.
The Reds' brilliant front-three of Firmino, Mohamed Salah and Sadio Mane have now all netted in the competition this summer.
The Bad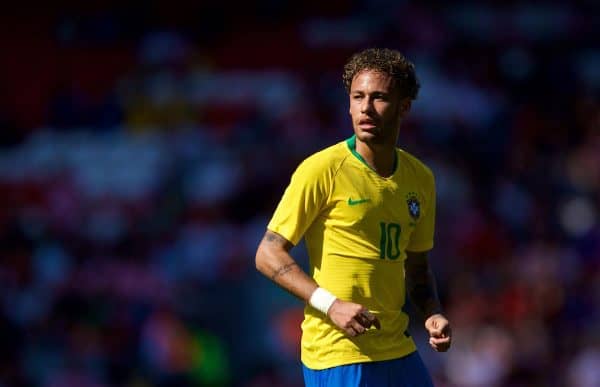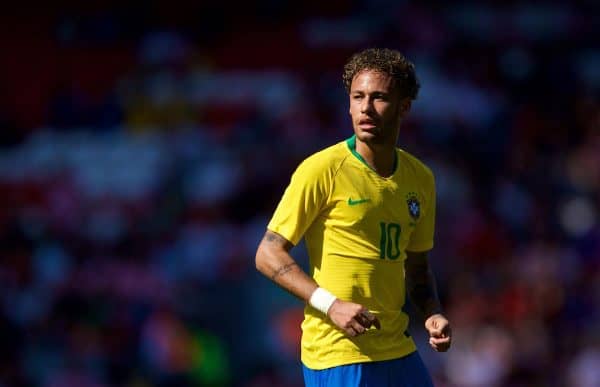 Who else is absolutely sick of Neymar?
The South American superstar is meant to be one of the greatest, most entertaining players on the planet, but in Russia he has been little more than a pain in the arse.
Granted, he scored and assisted against Mexico, but so much of his performance was limp at best, and his playacting in the second-half was embarrassing.
Neymar has such unbelievable talent, but watching him at the moment is not a remotely enjoyable experience.
The Bilic
Slaven Bilic sums up the feeling of every @England fan during the build-up to the clash with Colombia…

Watch the World Cup LIVE on @ITV pic.twitter.com/hELfdri2Gi

— ITV Football (@itvfootball) July 2, 2018
It's been too long since we paid our respects to Slaven Bilic – hands down the standout pundit on our television screens.
On Sunday, he was destroying Martin O'Neill and fuming about being shown celebrating Croatia's penalty shootout win over Denmark in the studio.
Fast forward to the following day and Bilic was again on top form, mocking the English pundits around him for their change in mood about the Three Lions' last-16 clash with Colombia.
"It's funny you know, because every day we are finishing talking about England (in the studio)," he said.
"Five days ago it was like, 'Bring on Colombia', yesterday you said, 'in a couple of days we are facing a good side' and today I heard you saying 'tomorrow we are facing a very dangerous side'."
Bilic absolutely nails this predictably English approach, in terms of slowly growing more and more concerned as a match approaches.
It feels eerily similar to Liverpool supporters in the lead-up to the Champions League semi-final clash with Roma, when early over-confidence was replaced with unrivalled fear on the day of the first leg.
By the time kick-off arrived, some of us were treating Roma like Pep Guardiola's Barcelona.
Keep up the good work, Slaven – let there be plenty more brilliance to come.
Tuesday's Matches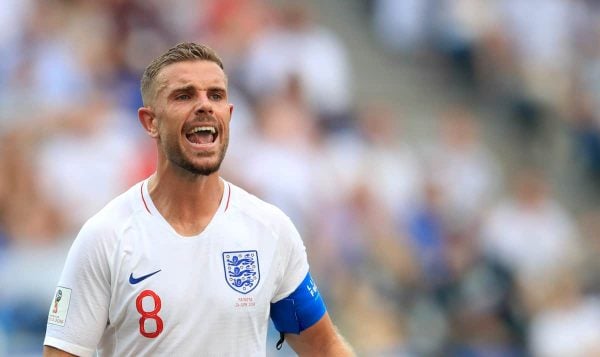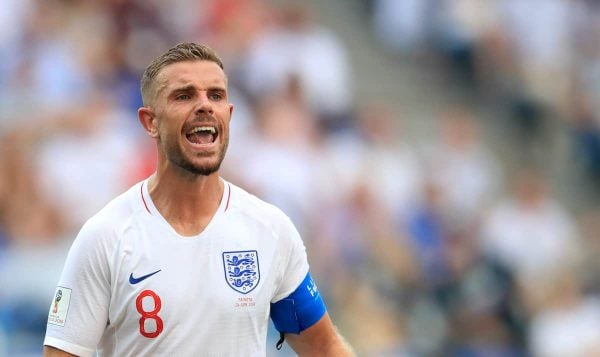 It's one of England's biggest World Cup games of this century on Tuesday night, as the Three Lions take on Colombia inside Moscow's Otkrytie Arena.
Jordan Henderson should start for Gareth Southgate's side and Trent Alexander-Arnold will hope to make an impact from the bench.
Earlier in the day, Sweden take on Switzerland, with Reds transfer target Xherdan Shaqiri looking to fire his country into the quarters for a meeting with England or Colombia.
Sweden vs. Switzerland – 3pm, BBC One
Prediction: 0-1
Colombia vs. England – 7pm, ITV1
Prediction: 1-2