Jurgen Klopp has again defended Liverpool's big summer spending, stressing that it was required to add quality and depth for the Premier League season.
The club's owners had previously come in for criticism due to their perceived frugality, and in 2016 it was revealed the Reds were the most profitable club in Europe.
But Neymar's world-record move from Barcelona to Paris Saint-Germain last summer prompted an upturn in transfer fees across the continent.
Liverpool have followed suit, and this summer spent more than any other side in the English top flight to secure the signings of Alisson, Fabinho, Naby Keita and Xherdan Shaqiri.
For Klopp, this is not an issue, telling reporters on Friday that despite this table-topping outlay his expectations have not changed:
"My own expectations are always pretty high. So make the best of it, get everything out of it, try to reach the highest.

"That's always my expectations, it didn't work out all the time but it's good.

"For us it's pretty normal that we'd spend a bit more money.

"The last few years we had to defend our transfer behaviour—that we sold more than we brought in—but that all made sense.

"We had to build a squad which is strong enough and wide enough to deal with the Premier League, to be as successful as possible.

"Step by step we come closer. If you ask me already if it's the best squad we've had—I don't think about that.

"It's about what we make of it, how often we deliver, bring ourselves in a mood to fight all these Premier League teams who want all of our points.

"We have to be ready to fight and that's it."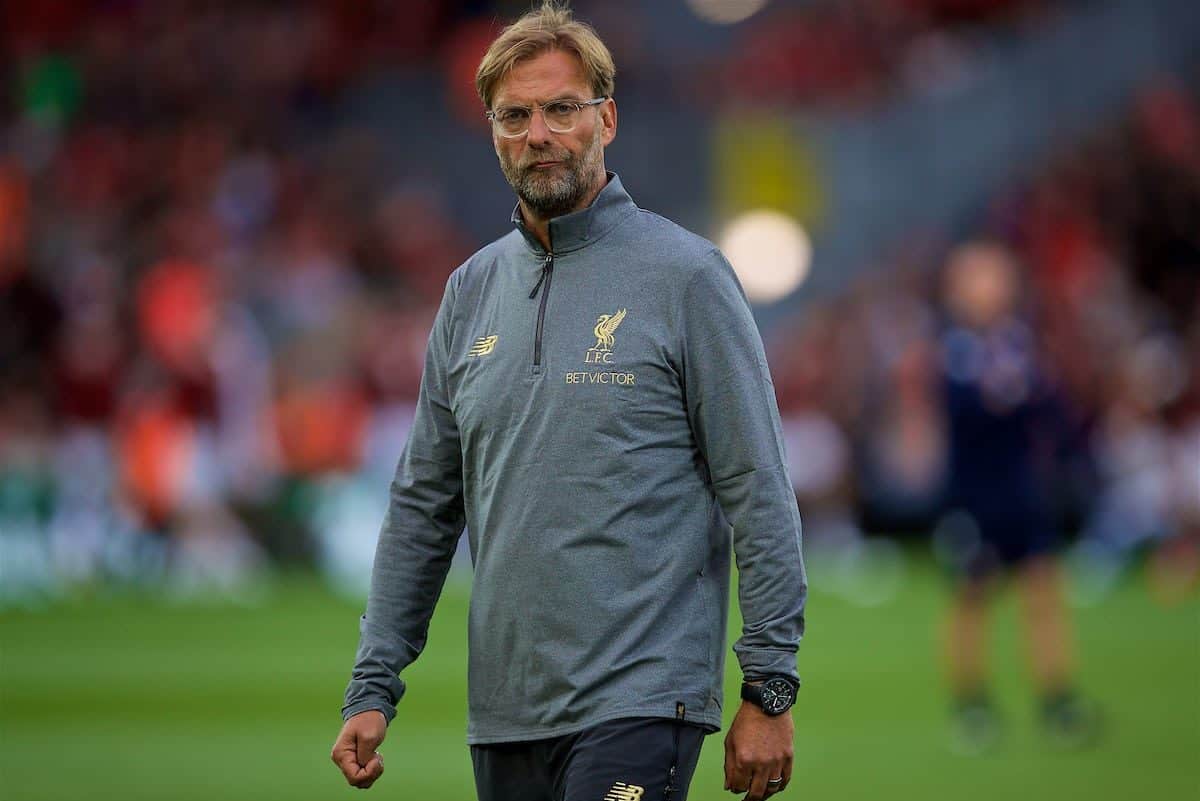 At least two of Klopp's new arrivals are expected to start against West Ham on Sunday, though Fabinho may miss out due to illness and Shaqiri could be named on the substitutes' bench.
Both Alisson and Keita are guaranteed starters for the campaign, and undoubtedly lift Liverpool in terms of overall quality.
But Klopp is right to dampen expectations as the Reds are widely tipped to challenge Man City for the Premier League—later comparing his side to Rocky Balboa and the champions to Ivan Drago.
The manager will demand success, but just as he did last season and the season before that.
And come May he can hope to praise this squad as the best he's ever managed.