Liverpool continued their 100 per cent start to the season with an impressive 2-1 win over Tottenham to make it five wins from their opening five league games for the first time since 1990/91.
Tottenham 1-2 Liverpool
Goals: Wijnaldum 39′, Firmino 54′; Lamela 90+3'
Premier League, Wembley
September 15, 2018
---
Big test: answered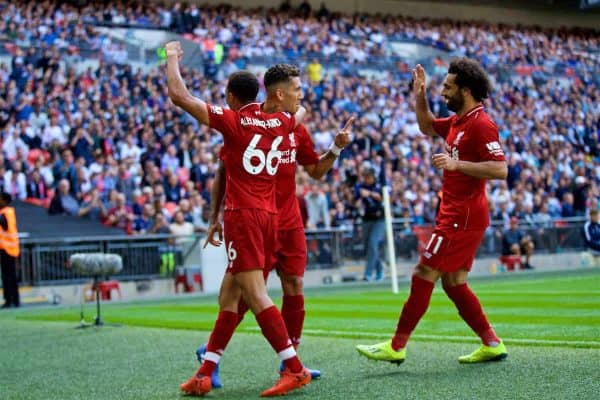 Four wins from four had supporters satisfied and pundits quietly nodding their heads even before the international break, but it was widely acknowledged that the Reds' quality and title-worthiness would be much more roundly tested from this point on.
There are more big games ahead in September and October, but away at Spurs – were the Reds were so soundly beaten a year ago – it was question definitely answered.
This wasn't Liverpool at their best again, as has mostly been the case this season, but there was a resilience, a game plan and enough of a cutting edge in attack to create far more openings than their hosts.
Given Spurs' performance, there will doubtless be a few post-game comments that Liverpool didn't face a top opponent; this is both wrong and irrelevant, and ignores the fact the Reds were better set up, quicker in the challenge more often than not and had more players who won their individual battles.
One big game down, one victory accounted for.
---
The two sides of Salah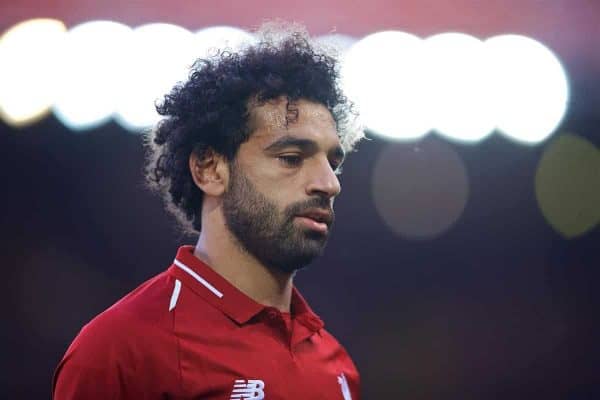 If it's fair to say the Reds weren't in top gear in possession, it's still also fair to acknowledge they could have been three or four goals clear before Spurs netted their consolation in injury time.
A succession of missed chances and poor decisions in and around the penalty box didn't cost the Reds, but this should still have been a much more resounding victory than it turned out to be.
Chief culprit was, once more, Mo Salah: woefully off the pace in the first half, plagued by indecision and poor choices after the break, when he saw much more of the ball. Milner, Sturridge and Mane were all left frustrated by the Egyptian opting to shoot instead of pass, while Mane was almost the opposite: he passed, but made the wrong choice or delayed too long.
Several times both players were in prime positions on the counter but failed to make the most of those openings.
---
Fantastic Firmino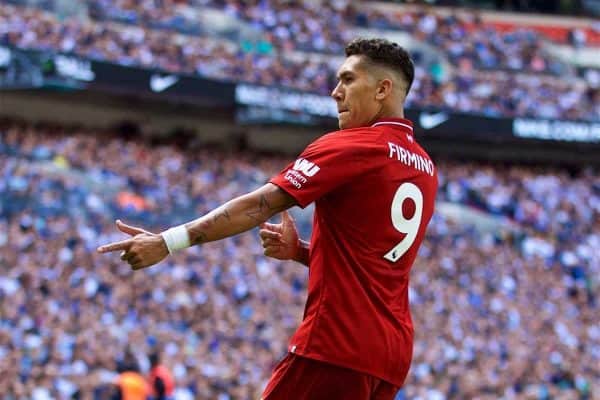 If the wide duo were lacking in end product, Roberto Firmino deserves applause for an all-round display, including what turned out to be the winning goal.
His movement and touch was nothing short of brilliant in the first half, pulling into the channels, taking the ball out the air with sublime technique and linking play with his support act, keeping the Reds in possession and moving upfield.
A second-half finish from close range was just reward for his industry and selflessness, and it will be hoped that his injury, sustained soon after, won't keep him sidelined for long.
---
The recurring Matip sub & squad players' involvement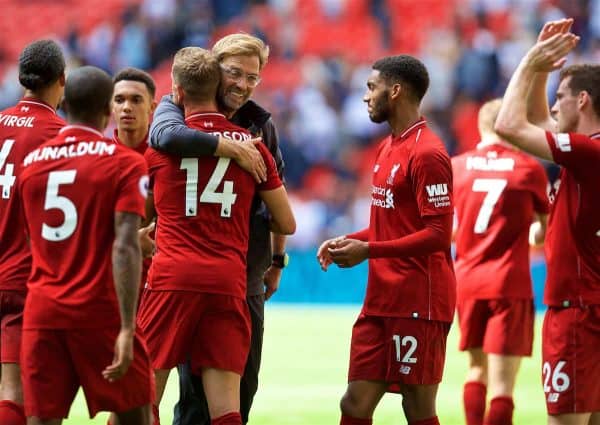 Once more, a late defensive reshuffle was Jurgen Klopp's choice when holding out against a team looking for a way back into the game.
It might have been expected that Fabinho could make his bow, needing minutes and to beef up the midfield, but again it was Trent off, Matip on, Gomez across from the centre to right-back.
In theory it makes the Reds more resilient at full-back and gives greater aerial dominance, but in truth Gomez is doing so well in the centre that moving him anywhere else simply weakens the line and wrecks the understanding that's clearly in place right now.
Elsewhere, there were minimal minutes on the pitch again for Daniel Sturridge, Fabinho still hasn't played, neither have the back-up full-backs and Shaqiri had a watching brief.
In this key upcoming run of games, the squad players will be needed an awful lot more. If they don't seem sharp, or on the same wavelength as the regulars, it shouldn't be a surprise.
---
Staying top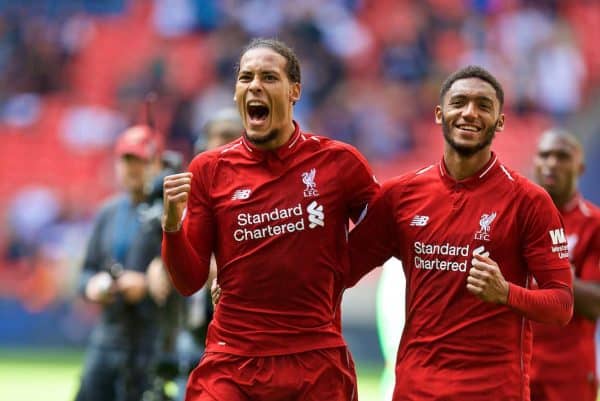 Concerns and improvements aside, this three points simply can't be understated. Liverpool didn't fare too well against the top six last year, especially on the road, and Spurs have already beaten Man United this term.
Getting a win, staying unbeaten, staying top of the table—these are all excellent, exceptional factors to take on board at this stage of the season.
It can't always be the case that Liverpool dominate, press relentlessly, create hordes of chances.
There are games, and plenty of them coming against Man City, PSG, Chelsea and so on, where defensive positioning, biding time in possession and being cut-throat when the chances fall, will be much more important.
This was another game to showcase that the Reds are more than capable of exactly that, and Klopp's team come out with a lot of credit.
Now onto the Champions League, full of confidence and ready to take on one of Europe's finest, safe in the knowledge that so are we exactly that: one of the best around, and becoming one of the hardest to beat.