Very nearly a quarter of the way through the Premier League season, Liverpool sit joint-top with Man City and Chelsea—and the team's progress can be highlighted by how they're keeping pace with previous years' title-winners.
The international break is an irritation to some, an irksome wait between matches for the Reds—but it also offers a period of contemplation and analysis of what has gone on.
Importantly, it also allows for careful planning for what lies ahead, be that in terms of points targets or recuperating a few players from injuries.
During the first international break of the current campaign, we took a look at how the Reds' 100 per cent start bettered both their own recent starts to seasons and also those of the teams who went on to lift the Premier League trophy.
We also showed how much of a difficult task Jurgen Klopp and Co. have on to mirror Man City's domestic achievements from 2017/18.
Now it's time to see how we're faring as we approach the first milestone marker of the campaign, both in terms of points and goals.
Liverpool vs. Recent Reds Form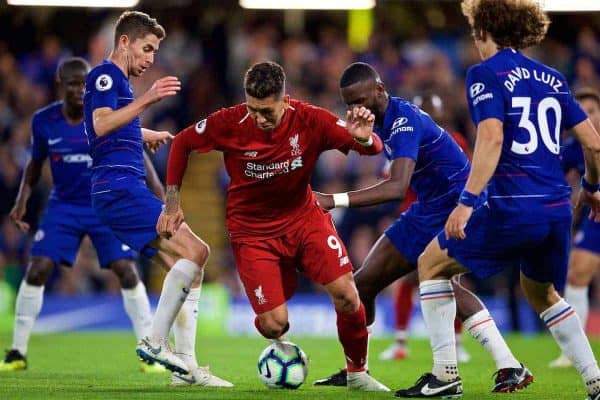 Two draws in successive league matches have seen the Reds' 100 per cent record wiped off, but Liverpool remain unbeaten.
Tellingly, both those draws have come against the teams they are now level-first with, Chelsea (away) and Man City (home). Points haven't been dropped against teams the Reds should beat, which is a pleasing start.
Even more importantly, as being top for a period indicates, we've started the season better than any recent campaign, even after those two draws.


Here, the real improvement is laid bare for all to see: Goals scored might be at a reasonably average level, but at the other end of the pitch, huge strides have been made.
Just three conceded in eight league matches highlights the importance of adding quality such as Virgil van Dijk and Alisson, as well as showcasing how good the Van Dijk-Joe Gomez partnership has been.
Here, finally, Liverpool can point to a tangible improvement in defence which is, in turn, giving a points boost in the league table.
Liverpool vs. Title-winners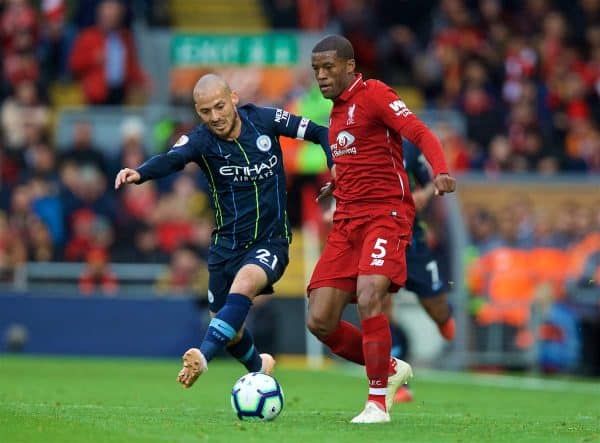 The last two title-winners in England have, indeed, been the Reds' last two opponents. Two draws represent reasonable outcomes, both in terms of not losing our unbeaten start and also to not allow rivals to create a gap between themselves and Liverpool's own points tally.
Here, also, Liverpool's good start stands up to scrutiny in almost every case.


Not even Manchester City and their incredible start last term saw them concede as few as the Reds have done, though they claimed one extra point in the same timeframe.
City, memorably, did not lose in the league last term—until they came to Anfield in January.
The Reds this season have already gone to both Stamford Bridge and Wembley, and are at the Emirates in early November. Already that will be three of the five hardest away games over and done with.
City's title win was as much of an outlier, with an incredibly good season, as Leicester's was, with an unusually poor one.
Thus, the five-year average of title-winners gives us a rounded perspective: Klopp's side have won more points and conceded fewer goals at this stage than the average title-winning team.
Next run of games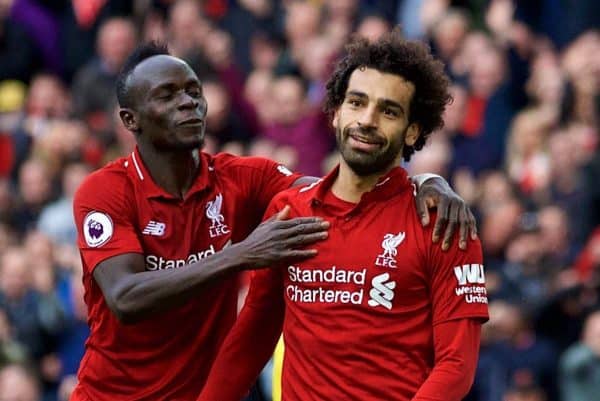 It's well documented that the Reds have just come through a tremendously tough run of fixtures…and also that the upcoming games are nowhere near as difficult-looking.
Of course, Liverpool cannot afford to take their foot off the pedal, or take opponents lightly.
But it's still undeniable that facing Huddersfield, Red Star (twice), Cardiff, Arsenal and Fulham will be somewhat less stressful, draining and built-up than playing Spurs, PSG, Southampton, Chelsea (twice), Napoli and Man City was.
In the same period, Chelsea will face Man United and a trip to Belarus, while City play Spurs and Man United and must navigate a trip to Ukraine.
Squad depth, as well as overall quality, will begin to tell for all three teams.
The Reds remain on course, and the vast majority of the next batch of games—indeed all six, in truth—look to be winnable.
Come November's intrusive international break, the picture might just be a little clearer…and give just a little more reason for optimism than fans already have.