We round up the latest Liverpool news and transfer rumours on Friday, as Jurgen Klopp's side prepare to face Cardiff City.
Main Headlines
Firmino Explains Change in Tactics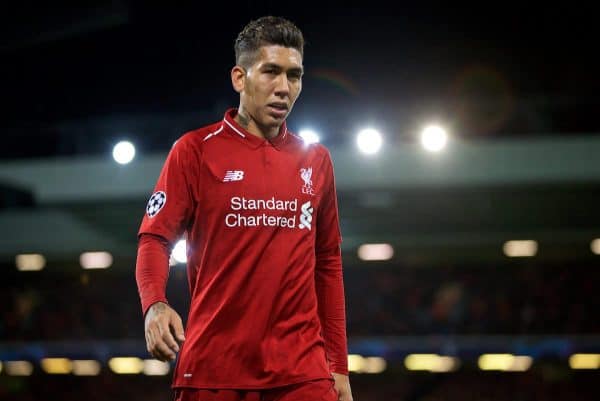 Roberto Firmino is one of the most tactically astute players in the Liverpool squad, and now he has outlined the Reds' different systems this season.
Speaking to LiverpoolFC.com, the Brazilian explained how a 'midfield press' was implemented with a 4-2-3-1 in midweek, and has praised the defensive work of the team:
"The 4-3-3 is more focused on pressing, and we played with this formation for basically the whole of last season.
"We tested out a new formation in the last game and it went well, as we won. The midfield was more cohesive but also had more space, and it turned out well, and both tactics are good for us.
"We have only conceded three [league goals], which shows that we're really tight at the back, and that we're always really solid.
"I hope we can carry on like this until the end of the season."
Speaking before Saturday's clash with Cardiff, Klopp suggested he may revert to a 4-3-3, but added "it was, for sure, not the last time we use [the 4-2-3-1]."
Shaqiri on His "Genius" Assist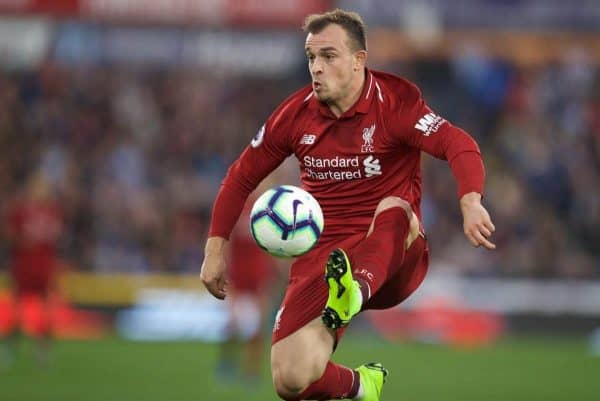 Xherdan Shaqiri was one of Liverpool's star performers in the 4-0 win over Red Star Belgrade and he is arguably yet to put a foot wrong for his new club.
The 27-year-old was appreciative of Klopp's kind words about his "genius" assist for Mohamed Salah's goal, and says he is loving life on Merseyside.
"I just want to say 'thank you' for that. It is a game where I am trying my best to give him good performances. I need to try to keep going," Shaqiri told LiverpoolFC.com.
"I think I have the quality and vision to give good passes and you can see that I wanted to give another good performance.
"I am enjoying the football here and you can see that on the pitch. The most important thing is to win as a team and the game was brilliant from everyone."
Shaqiri is expected to start on Saturday, as he looks to continue his promising form and potentially score his first Liverpool goal.
Warnock Praises "Passionate" Klopp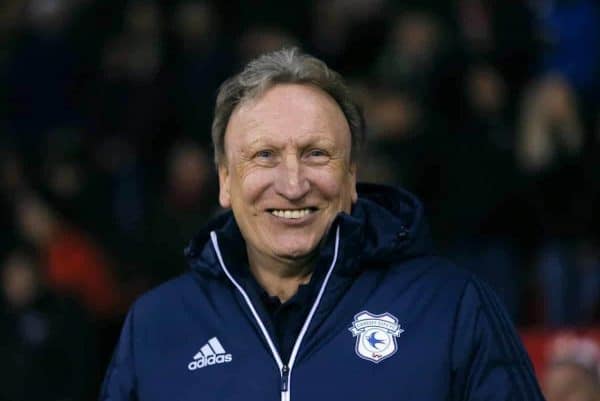 There could be fireworks on the touchline when Neil Warnock goes head-to-head with Klopp this weekend, with the Cardiff manager buoyed by last Saturday's 4-2 win over Fulham.
The managerial veteran says he is a fan of the Liverpool boss, with his character something that enhances the appeal of the Premier League.
"I just like the way that he is. He cares, he is passionate and pulls some faces doesn't he!" Warnock told reporters.
"He's created that team, he saw what weaknesses there were and shored that up.
"Yes he's spent big money but he's an exceptional manager and we're very lucky to have the managers that we've got."
Warnock is sure to park the bus at Anfield on Saturday—if he manages to grind out a positive result and rob the Reds of precious points, he may not see the happy-go-lucky side of Klopp!
Stoppage-Time Substitutions to be Banned?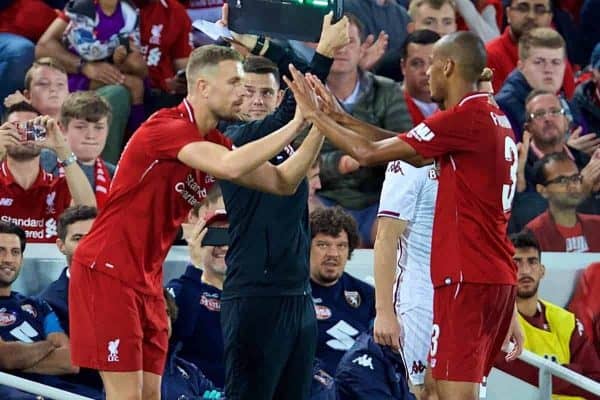 According to the Times, stoppage-time substitutions could soon be banned "to increase the amount of actual playing time during matches."
The International FA Board are considering the decision after it was revealed that changes have been made in that period in a quarter of Premier League matches this season, invariably as a way of wasting time.
It has also been floated that "any player who is substituted has to leave the field via the closest touchline rather than walk across the pitch to the technical area," in another smart move.
There is a feeling that the time lost from late substitutions is generally not made up by referees, often working against the team searching for a late goal.
It would be a refreshing rule change, should it come to fruition.