Jurgen Klopp has not ruled out the prospect of 16-year-old Ki-Jana Hoever starting for a much-changed Liverpool in the FA Cup tie at Wolves on Monday.
With Nathaniel Clyne joining Bournemouth on loan on Friday, Hoever was immediately highlighted as a possible solution for the Reds as a backup right-back.
Along with Joe Gomez, James Milner and Rafa Camacho, the young Dutchman joins a mixed, but well-stocked, reserve group if Trent Alexander-Arnold is injured or in need of a rest.
This could come on Monday night at Wolves, with Klopp set to make a host of changes for the FA Cup, though with Hoever only turning 17 later this month there could be concerns over his lack of experience.
But speaking at Melwood on Saturday afternoon, the manager certainly didn't dismiss any opportunity for the youngster at Molineux, saying: "I don't know, we will see."
"He's one for the future of course, but what we will do with him for the game I don't know," he explained.
"But he's 16 years old, he turns 17 I think in a few days (on January 18).
"So that's the thing: if Joel and Joe would have been fit all the time now, then Ki-Jana probably would not have been in training.
"But now he was in, and is still in, and it's just a joy to watch him.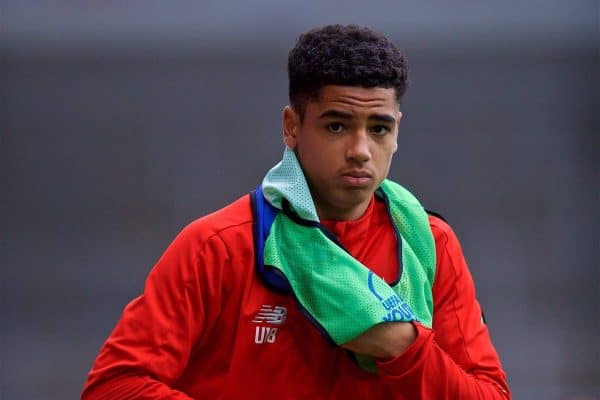 "An incredibly confident young fella, and he's really a good player on top, so that's nice.
"That we can see him now day in and day out, it's really cool. For sure for the future.
"When the future starts I don't know, but he's in and he learns a lot and improves a lot; that will happen automatically.
"He's a nice prospect for the next months and years."
Hoever joined Liverpool from Ajax in the summer, and after debuting for the U18s in September, has moved through the ranks every month: with the U19s in October, the U23s in November and beginning first-team training in December.
This clearly bodes well for the teenager, but as Klopp stresses he remains a long-term prospect for the Reds.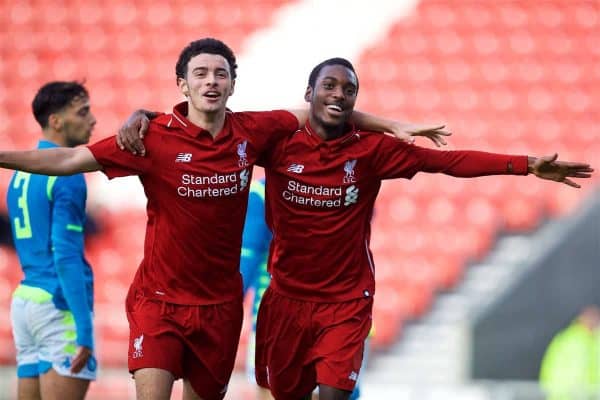 The same can be said for both Camacho and Curtis Jones, who are both in contention for their senior debuts on Monday, with Klopp not having handed an academy player their first start in close to two years.
Having featured prominently throughout pre-season, and training with Klopp's squad since last February, the youngsters are in prime position at Molineux.
"Curtis is another good example, he's just a fantastic player," the manager added.
"He's now with us since February last year, it's just brilliant having them around.
"If you could see them every day, you could see how big the steps they make are.
"Fantastic young professionals, included in an outstandingly good group, so their education in the dressing room is brilliant.
"They see how you have to behave, and how you can behave: show your football, be confident, be funny, be childish if you want in the right moments.
"There's no problem. You don't have to act like a 40-year-old guy.
"Rafa Camacho is the same. We have a lot of these young boys constantly around, and I'm really happy about that.
"But they have all the time in the world, they are really young and it's not about pushing them in a situation.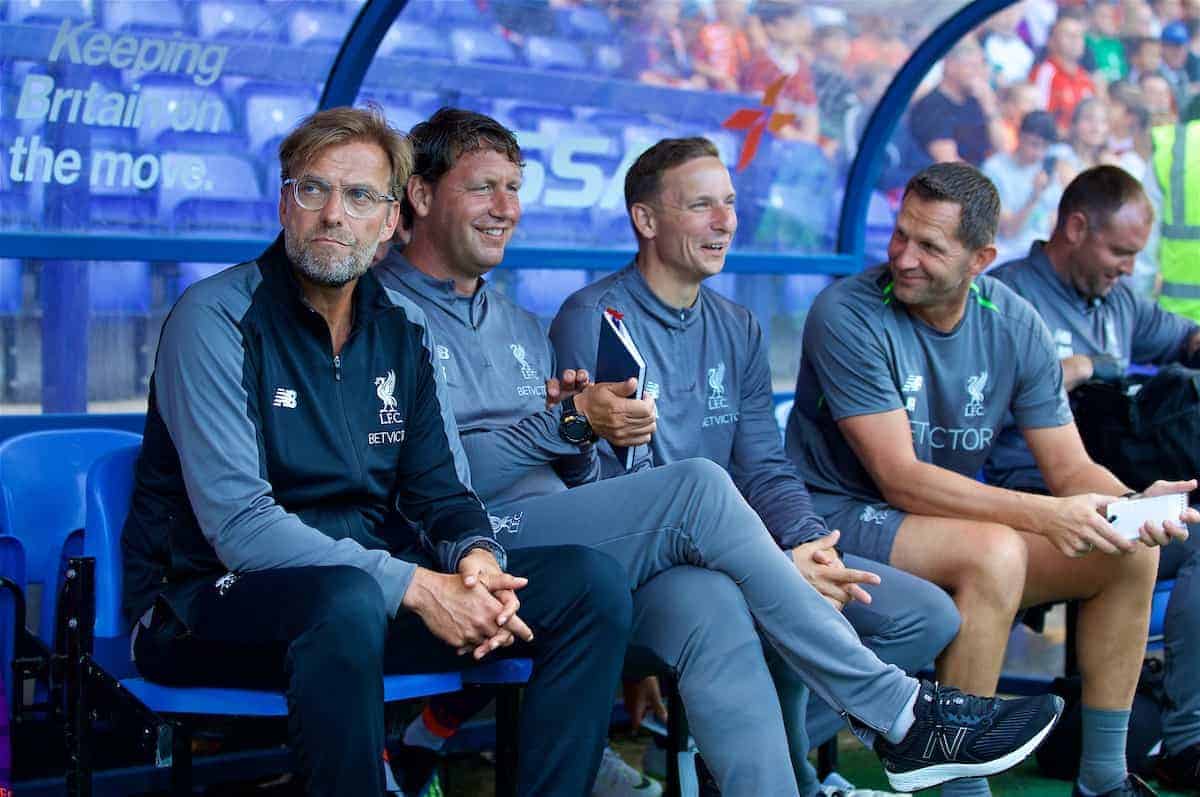 "If one of these boys will play on Monday or not, that's all my responsibility. They only have the opportunity to show up and play football.
"And all the things that don't work are my responsibility and my fault, because I made the decision and they were not ready.
"That's how it is, but it's not a problem for the future, it would only be a problem for the moment.
"So, they are here in the right place and it's absolutely nice to have them around."