Liverpool's victory in Munich was the best European result of the season for the Reds; Steven Scragg looks at what's now become a two-lane race for silverware.
How very Liverpool of us.
On Wednesday evening, Bayern Munich paid the price of affording us too much respect in the first leg of the last-16 of the Champions League.
When they came to Anfield three weeks ago, they came with a plan not to concede a goal.
They countenanced that if they could get us back to Bavaria with a blank piece of paper, then given our regular difficulties on the road, in Europe, then we would be vulnerable.
Planning Application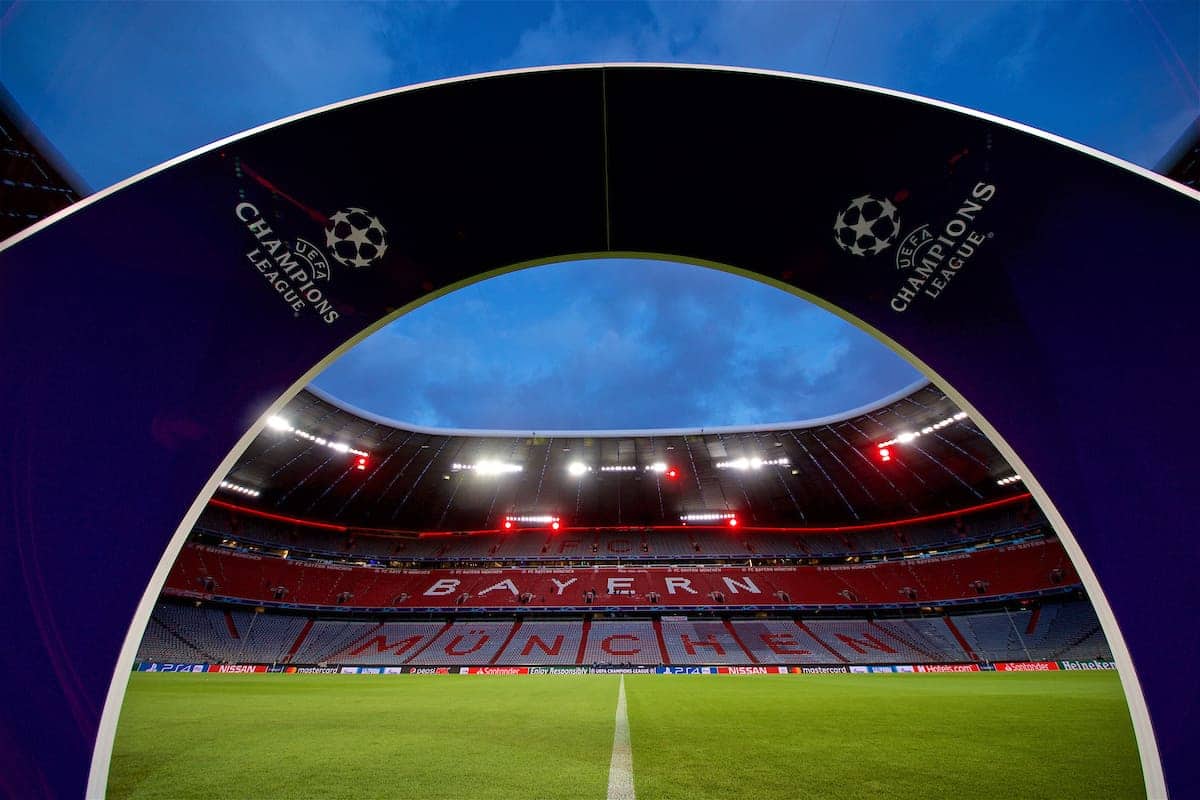 While a fine plan in theory, the practicalities were effectively a footballing version of a custard pie to the face.
What Bayern didn't take into account was that Liverpool's strength has so often resided in their embracing of the big, one-off occasion in Europe.
Those evenings when the demands are unambivalent and clear to see; those evenings where the task is drawn in black and white terms, yet surrounded within a glorious technicolour environment.
For Liverpool the mission was simple.
Score one goal and the opposition would have to score two.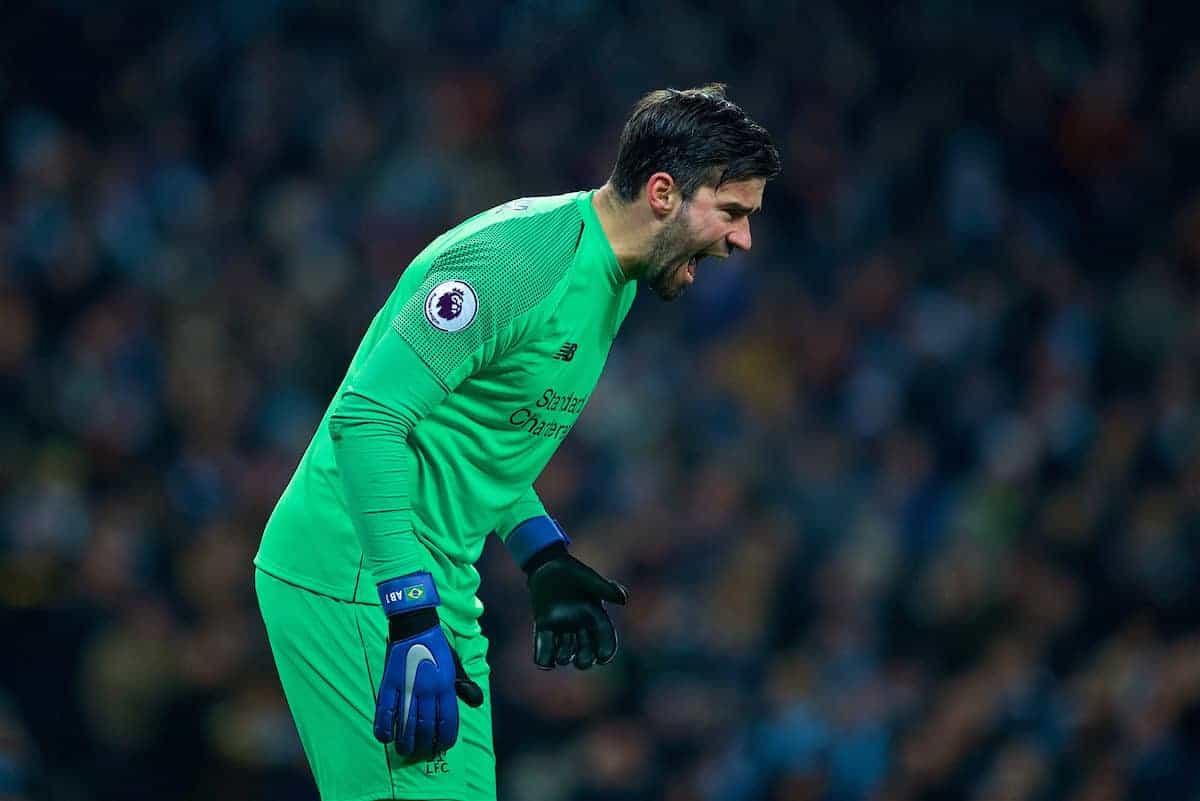 Two goals past Alisson Becker. Two goals past Alisson Becker, who is protected by Virgil van Dijk. Two goals past Alisson Becker, who is protected by the goalscoring centre-back, Virgil van Dijk.
Predictably, Bayern threw themselves forward immediately, yet we just as predictably weathered the storm. In these terms, we gave a classical away European performance.
It's like Bayern had never lived this scenario before against us; it's like Bayern don't have living, breathing ghosts of 1981 hanging around the corridors of the Allianz Arena, who could dispense wise warnings of nursing a 0-0 against Liverpool.
We've Been Here Before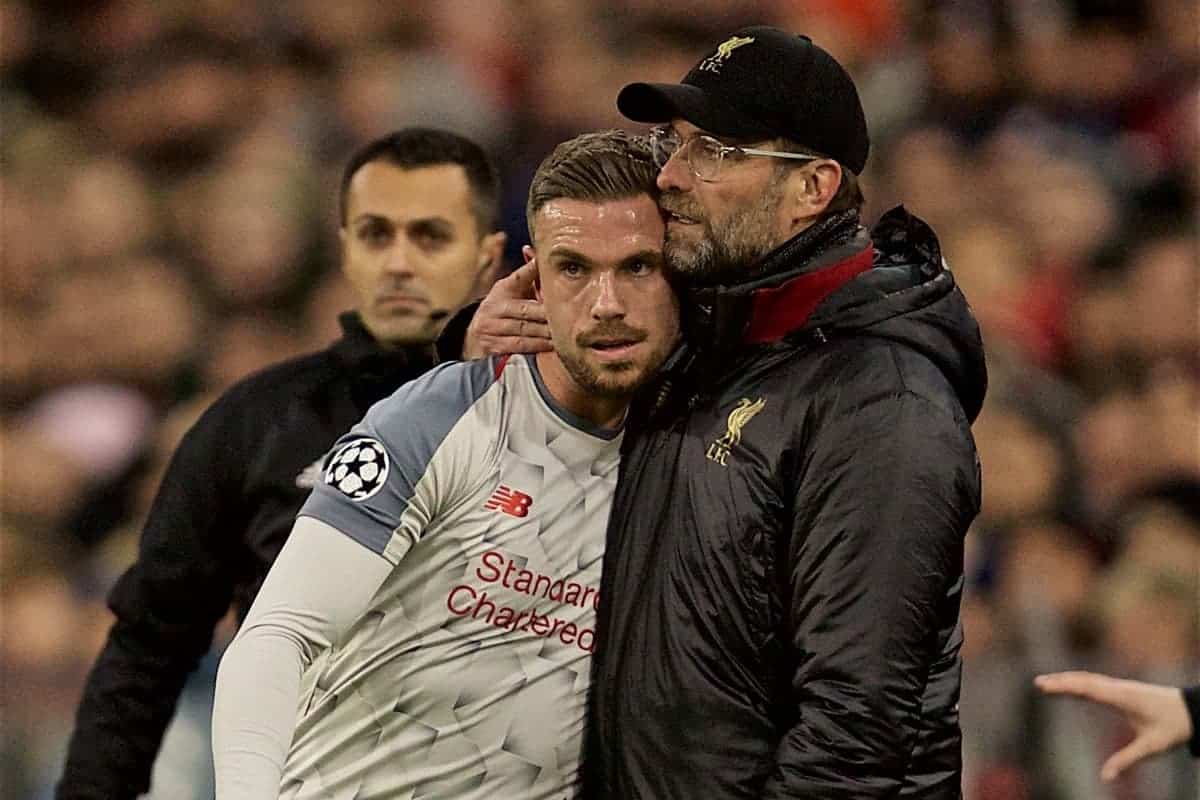 I know I was quite serene about this one. I couldn't tell you if that was down to what has admittedly been a tunnel vision on wanting to see my football club win a first league title since 1990 at all other footballing costs, or just plain good vibes of us going through.
I think my confidence—or nonchalance as the case may be—was probably positioned somewhere between the two concepts, if I'm self-analytical enough about it.
Currently, there is plenty in the way of weeping, wailing and hand-wringing from social media reds when it comes to Jurgen Klopp's team selections.
Much recrimination was aired when it was announced that both Jordan Henderson and James Milner were starting the game.
Of course, Henderson lasted only 13 minutes and we will now never know how this game would have unfolded had he remained on the pitch, but I think Klopp has earned the right not to be moaned at and criticised on the back of his chosen 11, an hour before the players he has selected have actually kicked a ball.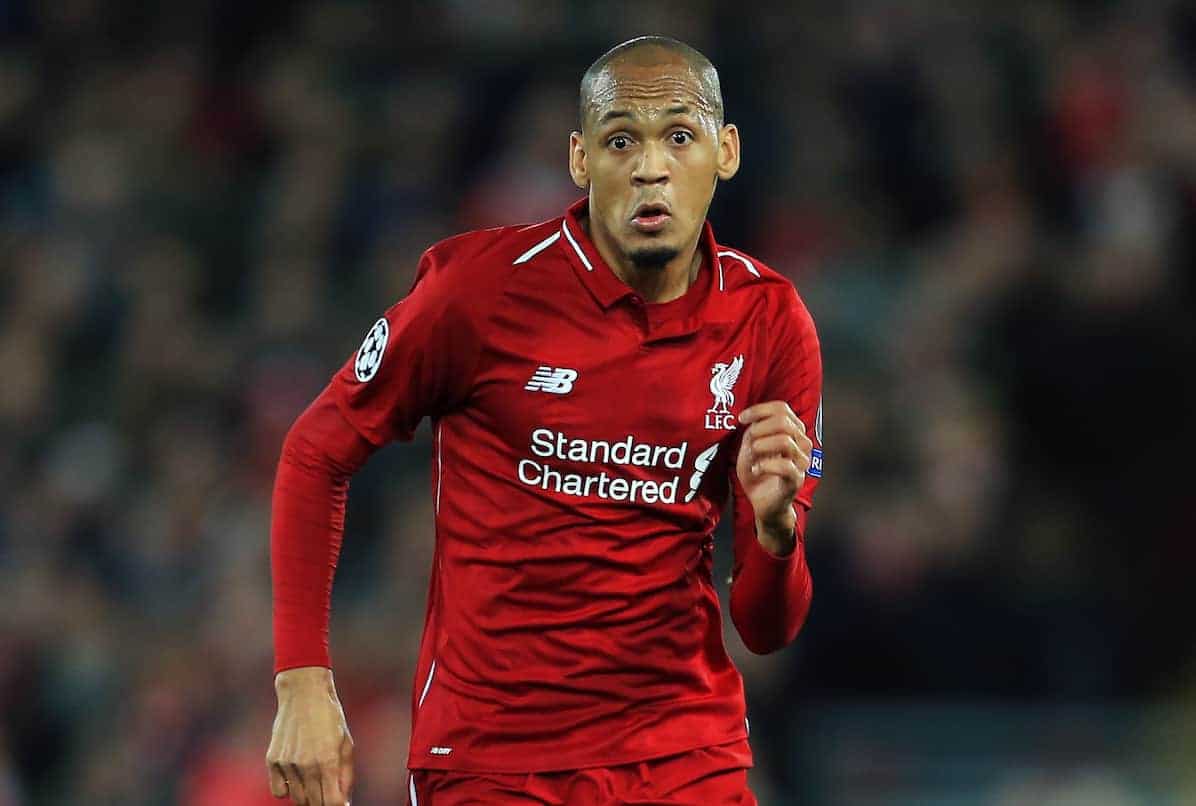 Bringing on of Fabinho was a no-lose situation. It is still less than five months since he imposed himself upon the Liverpool midfield, when he was brought into the starting line-up, at Anfield, against Red Star Belgrade.
Now there is a collective, nervous chewing of fingernails if he doesn't play from the start. On the opposite side of that coin, don't be so eager to see off the experience of a Milner, or the street urchin qualities of a Henderson.
Meanwhile, Gini Wijnaldum continues to be Gini Wijnaldum.
What we have is this collective of midfield warriors, that are arguably still in need of a Steven Gerrard or Xabi Alonso-style general to lead them.
Given the time and patience, Naby Keita could fill that role, if a player of that type can't be identified outside the club.
Alex Oxlade-Chamberlain is still to complete his full recovery, too.
The Numbers Game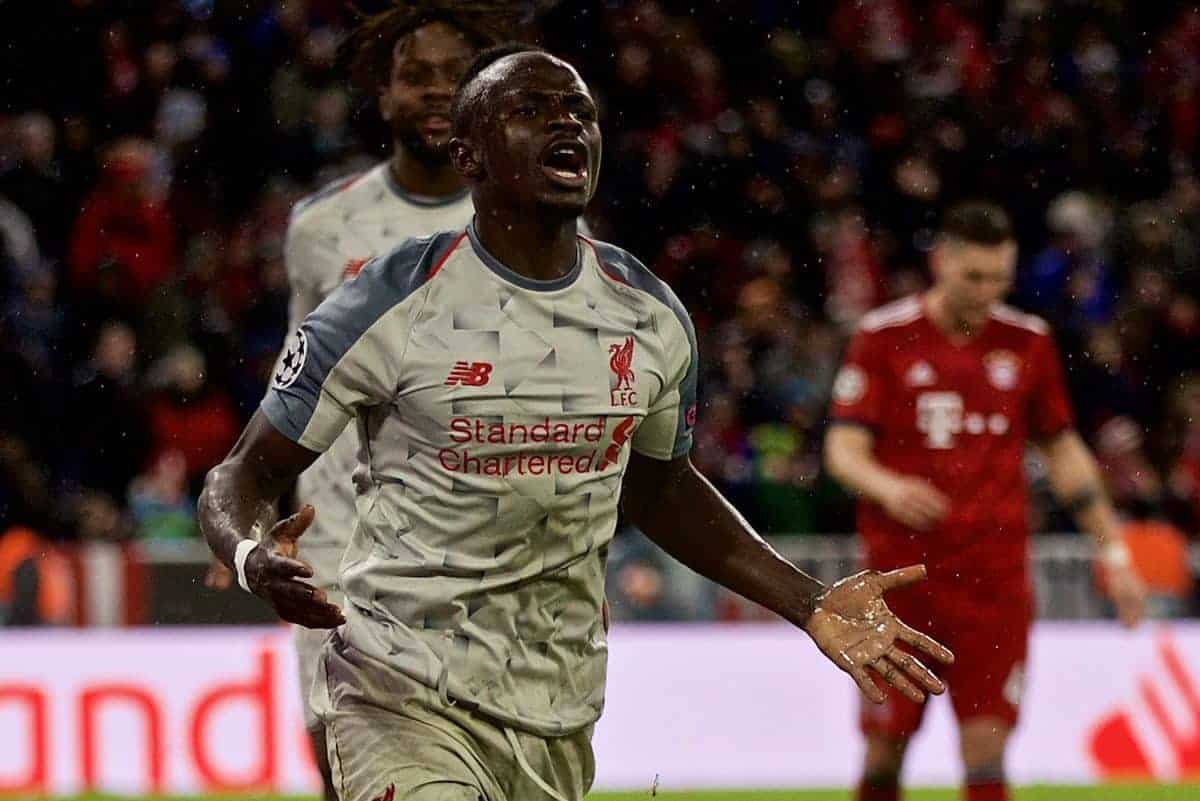 It's not about numbers anymore at Liverpool, it's about the perfect components to compliment what we already have.
Bayern played into our hands over the course of these 180 minutes of football.
Sadio Mane was there yet again, with another goal of substance. Somebody referenced his time as a Southampton player to me the other day, but Mane is so intrinsically Liverpool now that I find it almost impossible to think he has ever played his football in anything other than a Liverpool shirt.
If Mane isn't named Football of the Year, then there really is no hope for the intelligence levels of either the average contemporary Premier League player or the massed ranks of Britain's football journalists.
Twisting and turning both Rafinha and Manuel Neuer inside out, before clipping the ball home, after that stupendous first touch for the first goal, was worth the Player of the Year awards alone.
That first touch was nothing short of a work of a footballing illusion. The touch of a genius.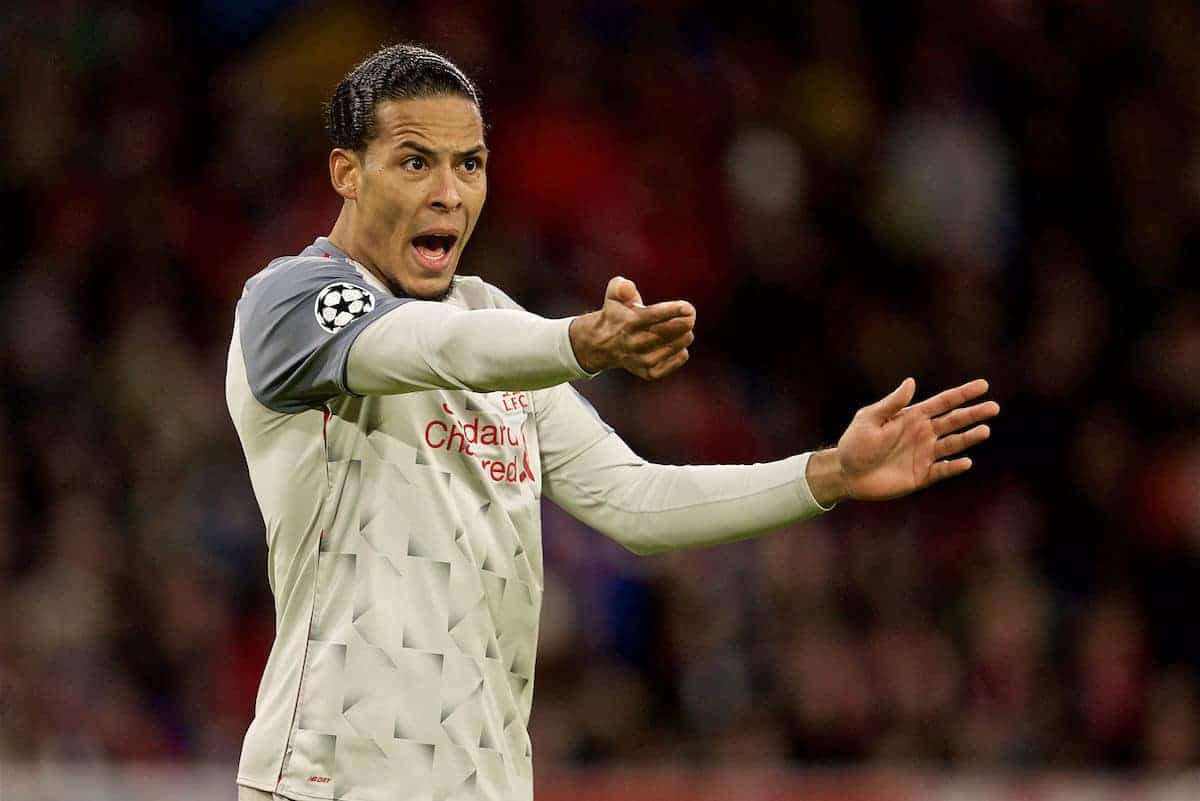 Yes, there was an own goal from Joel Matip, yet the individual and collective response was nothing short of excellent.
We held our nerve and we held our ground. Bayern had that one opportunity which flashed across our six-yard box, to provoke the heart to skip a beat, but for not one moment did I feel we were ever out of control of our own destiny in this game.
Van Dijk's towering header for 2-1 was wonderful, his presence as commanding at both ends of the pitch. Is he a man mountain? A man continent, more like.
Virgil's goal tally will hit double figures next season. He has a taste for goals now and it must be a nightmare trying to stop him at set-pieces.
Rampage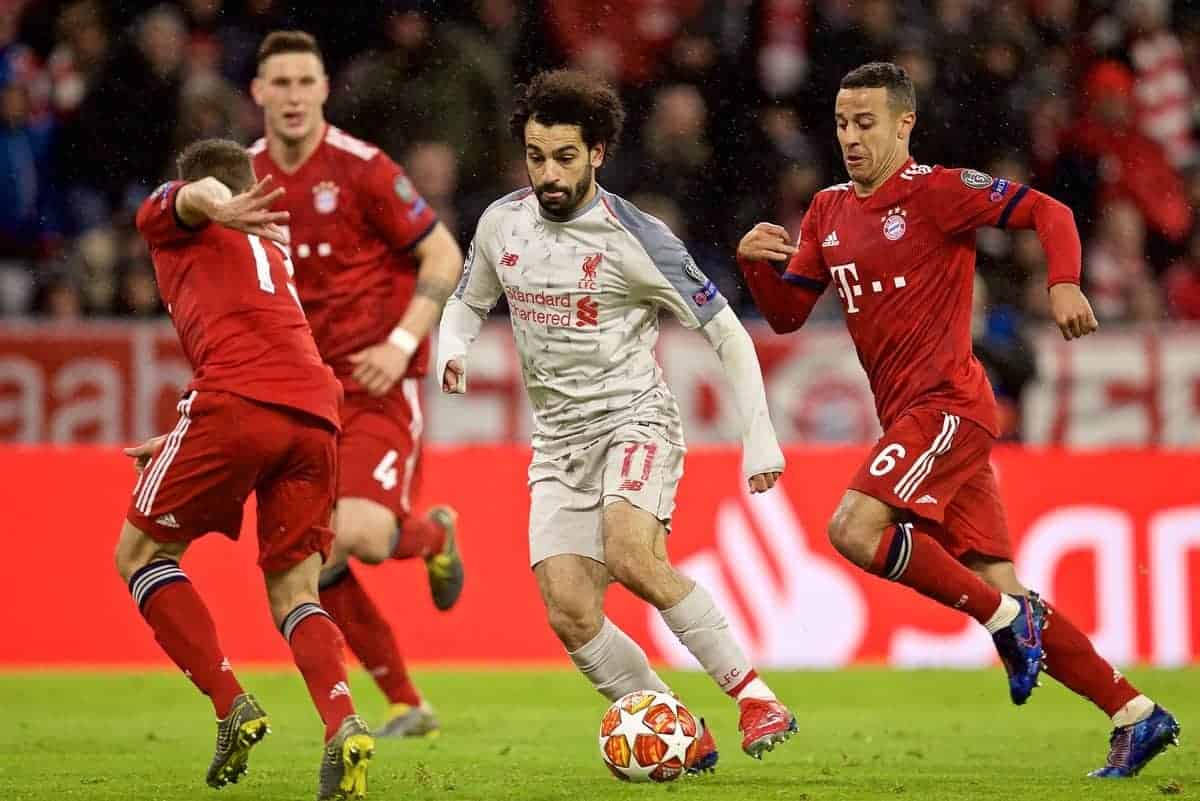 Mohamed Salah is still being frustrated at times, but he is clearly enjoying his football. That ball he played to Mane for 3-1 was just impudently brilliant.
Even his rueful smiles are tinged with a message that somewhere, an unwitting defence is going to be on the receiving end of a goal-fuelled rampage before too long.
This was a performance of majesty; this was a performance by European Royalty, against another member of European Royalty.
We still have scores to settle with the Champions League from last season, and indeed during the disjointed group stage performances of this season.
It is just a shame that Real Madrid are no longer in the competition. Imagine them having to come to Anfield for a quarter-final, second leg?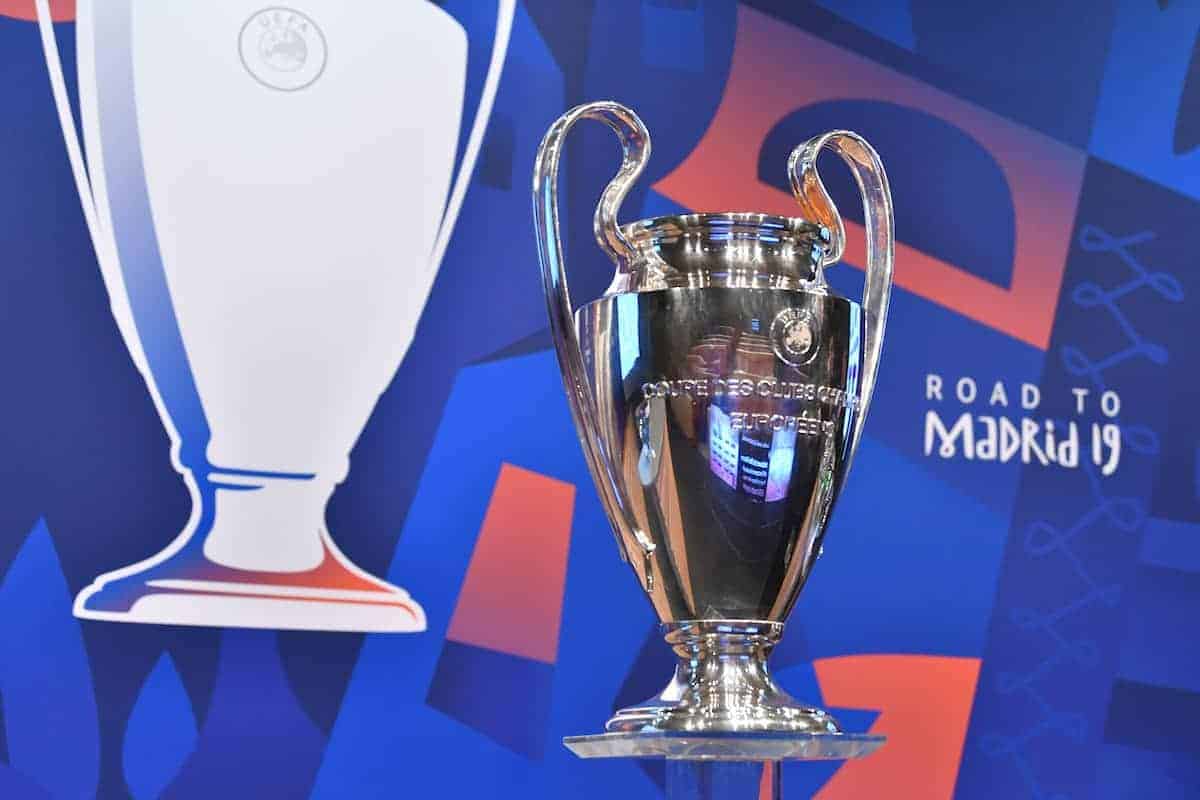 Juventus and Cristiano Ronaldo will do nicely instead, please.
We can draw a line under the group stages now, cut them off, wave them goodbye and good riddance, and view the knockout stages as an entirely different tournament.
View the knockout stages as a European Cup of old and we might just be able to go on and win it.
Distractions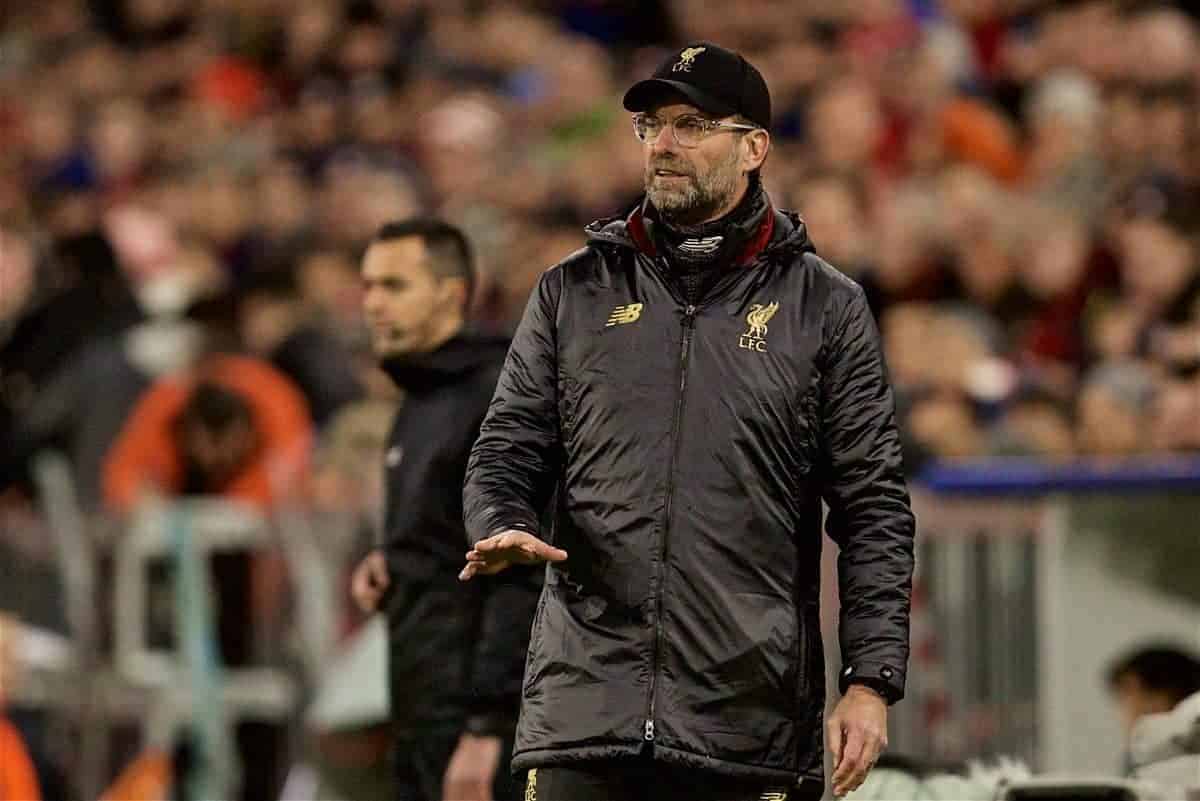 On Sunday we return to the Premier League, back to a bid to win the league title.
Arguably, the Champions League has been a distraction from domestic matters, but now we mustn't let the Premier League become a distraction from what has suddenly become an interesting European possibility.
Go to Fulham, be focused and get the win that will return us to the top of the domestic league table, before the international break kicks in.
Do that, and we can then survey the run-in ahead of us; do that, and we can enjoy watching the sunshine of Spring rise before us, as the season's two finish lines appear on the horizon.
The races are on.