This Is Anfield's Joanna Durkan tells all about her incredible experience of meeting Jurgen Klopp and the Liverpool players in a recent trip to Melwood.
Surreal: more like a dream than reality.
The perfect word to describe my experience at Melwood earlier this month; from start to finish it was incredible and a day I will never forget.
Having been a Liverpool fan since the age of seven seeing the club's training base and players up close is something that you always dream of yourself doing, but find it hard to believe that it would ever be possible.
So, it is safe to say I was giddy with excitement from the moment I found out what the day had in store.
It was a feeling which failed to dissipate even as I made my way down the treacherous M62 at the crack of dawn while being terribly jetlagged, having only just arrived back into the country from Australia.
It made the already surreal experience feel that much more dreamlike.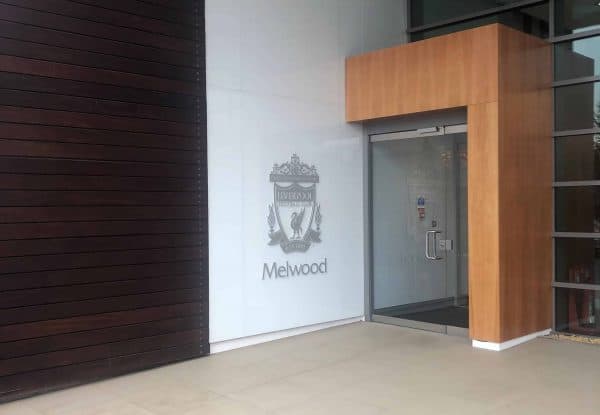 Upon my arrival at Anfield we, being a group of about 15 to 20 people, were boarded onto a bus which had televisions at every angle—showing the 'highlights' from the Everton game days earlier—and even a kitchen, believe it or not.
Being on the bus for the short trip to the training ground made what was about to happen finally sink in, and as we pulled into the carpark and the Melwood sign drew closer you could feel how excited, and perhaps even a little anxious, everyone was.
It felt like walking on hallowed ground as up until the point of getting off the bus I'd only ever seen Melwood in pictures and from videos posted online.
And the fact I was able to be there in the flesh was made more special by the fact that the training ground will cease to exist next summer as the club prepare to move to the new training base in Kirkby.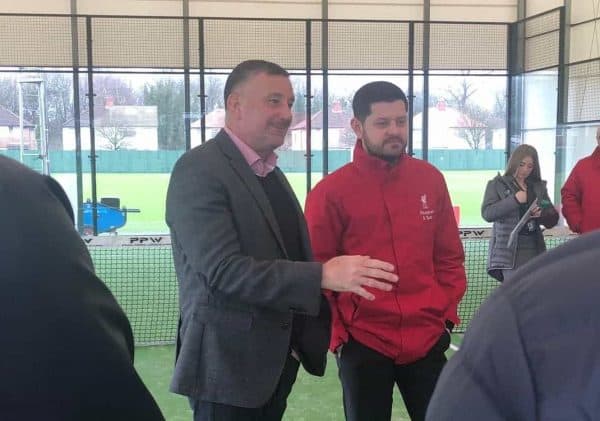 As we weren't allowed inside Melwood itself, we walked around the back of the building past the players' entrance and onto the training pitches, where we awaited John Aldridge's arrival for a question-and-answer session.
The former Liverpool striker was generous with his answers and discussed the feeling of scoring in front of the Kop for the first time, and the different level of pressure for this season's title challenge compared to his experience in 1987/88.
It was all building up towards meeting the players, however.
But the first to walk into the indoor training facility—which looked incredible with all the artwork, albeit a smaller space than I had thought—was the manager himself, Jurgen Klopp.

He had a beaming smile on his face, and it is safe to say I was slightly starstruck.
He's a lot taller than I had anticipated and he was more than willing to sign my shirt and take a picture, a process which made him one of the only people to know the passcode to my phone—what an honour, I'll let you decide who for.
One by one the players then filtered through the line, everyone from Ben Woodburn and Curtis Jones to Alisson, Roberto Firmino, Trent Alexander-Arnold and Mohamed Salah, and it was amazing seeing them merely one foot in front of me.
Virgil van Dijk offered me sound advice as to how best to hold my shirt for the players to sign, although I was taken aback about having a conversation with him, so it took me a little while to catch onto what he was saying.
Sadio Mane, meanwhile, gestured how my hand was clearly shaking when he walked away after I had struggled to take a picture with him, a man of few words but he got a laugh out of me.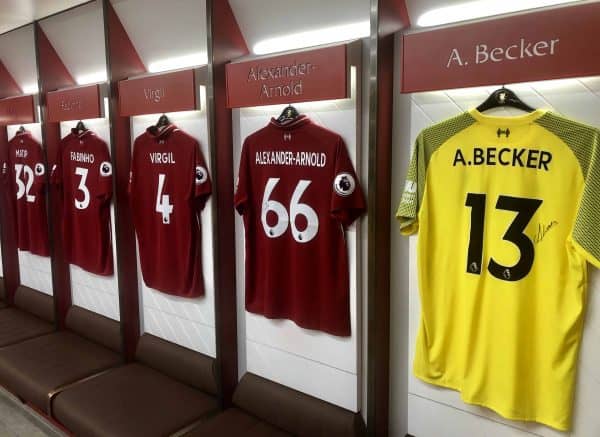 Once we had met all the players we watched as they did a series of warmups in preparation for the Burnley game, which as we know the Reds ended up winning, before heading back to Anfield.
The day ended with a tour of the stadium and a visit to the museum, and I have to say if you have the chance to do the tour I would highly recommend it.
Our guide for the afternoon was Mike and he was simply superb, a man who clearly bleeds Liverpool red.
His Lord of the Rings references made me an instant fan of his and Van Dijk's song got bellowed out on more than one occasion as he guided us through the inner sanctum.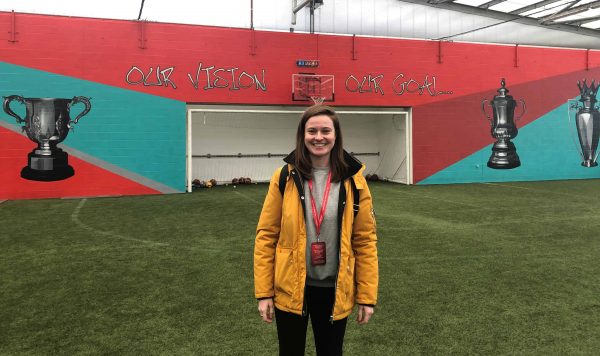 Overall, it was a whirlwind experience but ultimately a day I will not forget in a hurry, and I have to thank the club's sponsor Lavazza for the incredible opportunity.