Liverpool will be looking to add to their squad across summer, but reports are mixed as to whether they will be starters or back-up options for the squad.
The Reds have spent exceedingly well of late, so regardless of the choices of the management, fans should be relatively assured that the right decisions are being made.
What does seem to be filtering through the media over the past month, however, is that the Reds will be on the lookout for reasonably low-cost deals; the £60m, £70, £80m deals seen over the past year-and-a-half to bring in key players won't be the norm.
Of course, it could simply be misdirection from the club, eager to not get ripped off for players they are interested in, but the signings of Andy Robertson, Xherdan Shaqiri and Joel Matip all point to Michael Edwards and Jurgen Klopp being more interested in a player's fit and ability, rather than his price tag.
With that in mind, here are 10 players the Reds should at least bear in mind for their summer dealings, none with an expected cost of above £15 million, ranging from Bosman deals to the next Andy Robbo—players from lower Premier League clubs who could be improved to play a part at Anfield.
These players are also a mix in terms of where they'd fit in the squad, both positionally and with regard to their importance to the first 11.
Adrien Rabiot (PSG)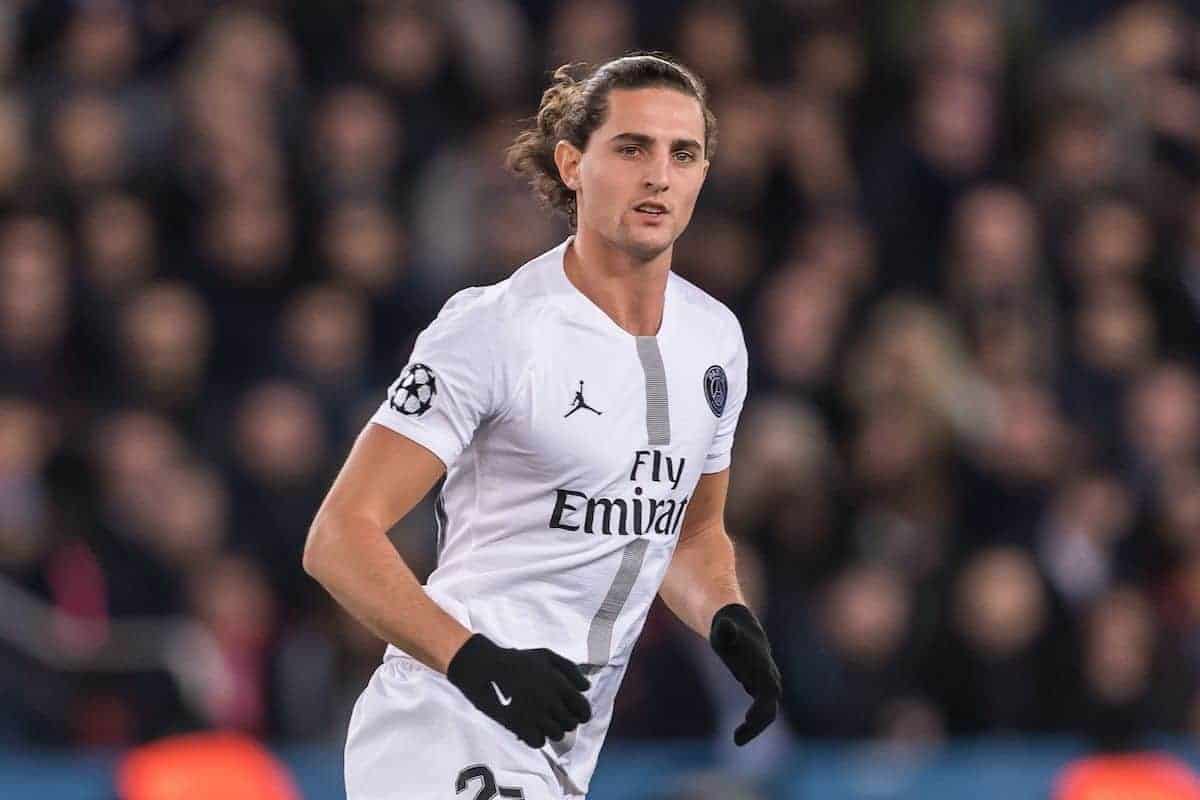 Expected Cost: Free
Age: 24
Position: Central midfielder
---
We'll start with a big name and an oft-linked one. He has a few issues, no question, but the quality Adrien Rabiot brings is also inarguable.
A brilliant scheming midfielder, he can play deep or more advanced and pull teams apart with his wonderful range of passing. A type of player in possession which Liverpool arguably haven't seen since Xabi Alonso departed, he's the type of tempo-setter which is perhaps missing in the current midfield make-up.
The big question would be over whether he'd fit into the XI and whether Klopp can stamp out any insubordination, with squad morale a huge part of the team.
Nacho Monreal (Arsenal)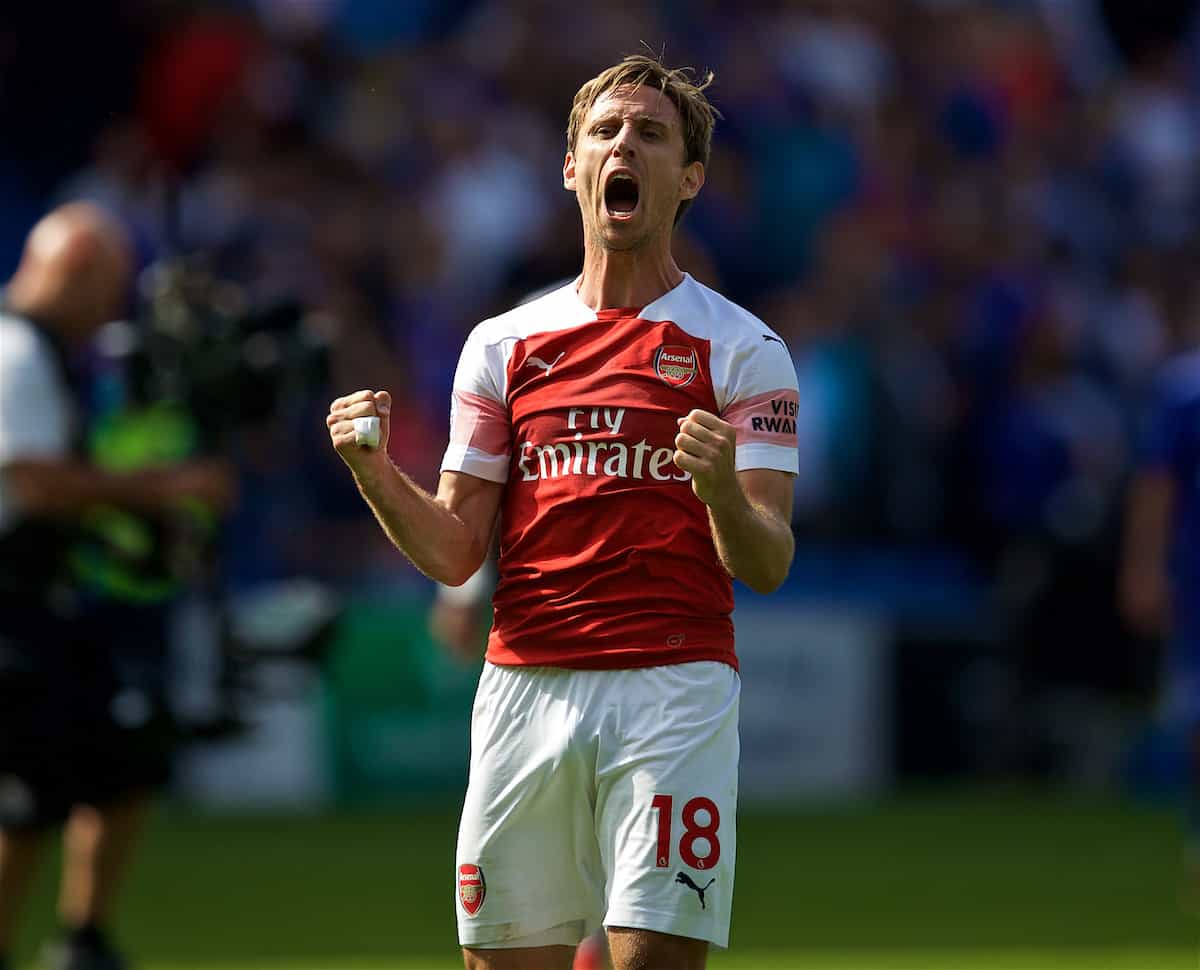 Expected Cost: Less than £5m
Age: 33
Position: Left-back, centre-back
---
Adam Lewis is looked upon by many as the ideal player to promote as Andy Robbo's back-up at left-back, but that's a risky proposition considering he has no first-team experience.
A good stop-gap would be Arsenal's Nacho Monreal; he's experienced, extremely capable and can cover both left-back and the left-sided centre-back role which Virgil van Dijk occupies—let's face it, no senior central defender will want to sign merely as cover for the undroppable Dutchman.
Arsenal have already invoked a one-year extension in the Spaniard's contract, so a small fee would be needed, but at 33 they'd likely take any amount for him to enable Unai Emery to continue shaping the squad.
Yacine Brahimi (Porto)
Expected Cost: Free
Age: 29
Position: Winger
---
Another Bosman deal, and an alternative to the expensive names which have included David Neres, Timo Werner and Felipe Anderson to offer a versatile addition to the Reds' front line.
The Porto winger is tricky, full of pace and loves to hold a wide starting position, making him somewhat different to the natural traits of the Reds' usual starters in attack.
He can play both sides, has plenty of experience to his name at the top of the European game and wouldn't cost a penny. For a year or two as a squad option, we could do much worse—but Fenerbahce are said to be close to a deal, so the Reds would need to move fast.
Max Kruse (Werder Bremen)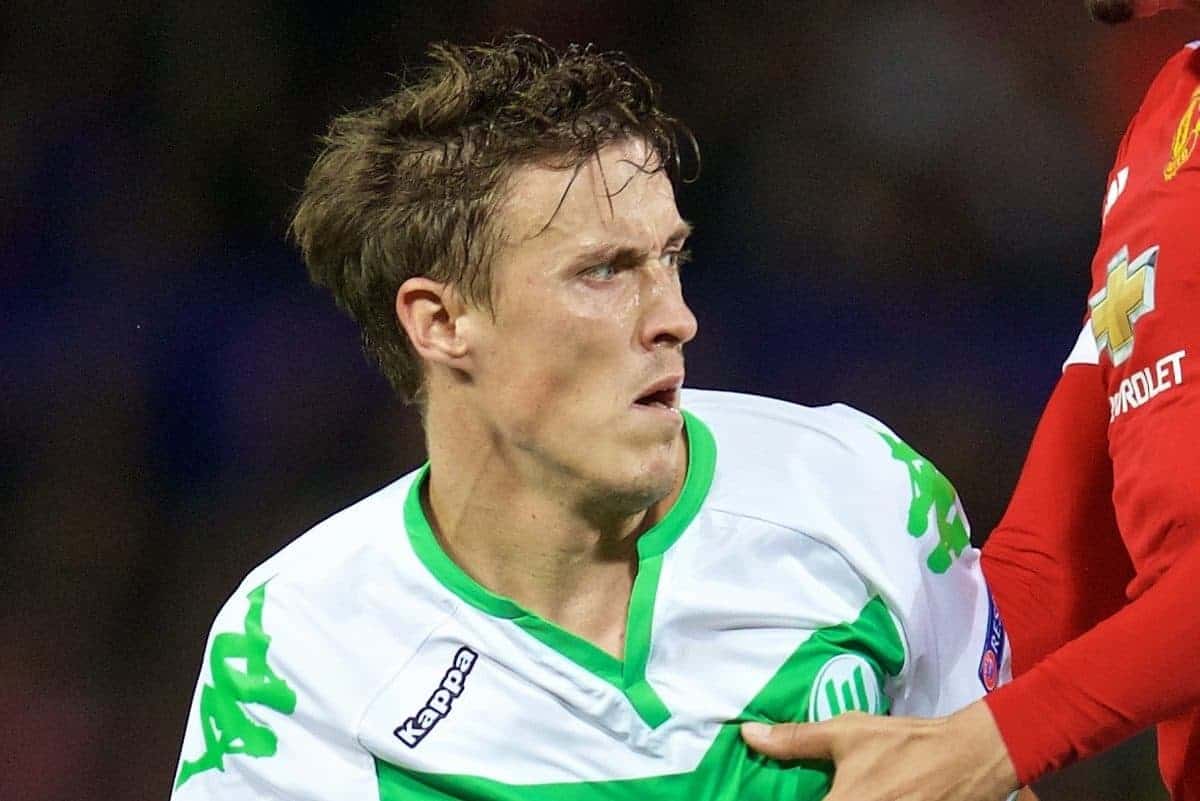 Expected cost: Free
Age: 31
Position: Striker
---
Former Germany international Max Kruse has recently been suggested as another option and TIA writer Jack Lusby recently elaborated on how a deal for him makes sense.
Many fans have commented how they aren't impressed, but let's be clear: it's because they don't know him. How many knew the game and abilities of Neres, or Donny van de Beek, before Ajax's run in the Champions League?
Kruse racked just as many goals and assists combined in the Bundesliga this term as Kai Havertz and Thorgan Hazard.
More and more, now, he's a second striker: a link player who can drop off or work the channels and create as well as shoot. He'd be a perfectly serviceable option as a squad player.
Rafinha (Barcelona)
Expected Cost: Less than £15m
Age: 26
Position: Midfielder, right winger
---
A golden gamble, perhaps. Rafinha is a monstrously talented footballer, an absolutely dominant force…when fit. Which, unfortunately, has not been anywhere near often enough.
Another ACL injury earlier this term ended his involvement in Barcelona's title tilt and with just one year left on his contract, perhaps now might be the time he opts to move on, with Arthur showing promise, Carles Alena breaking through and another managerial change possible.
If there's a chance to get the deal done for any reasonable fee, it's madness not to at least consider it, with a well-structured contract based on performance.
Playmaker, aggressive presser, goalscorer, versatile tactical option—the Brazilian has it all, and still a lot of years ahead of him.
Pepe Reina (AC Milan)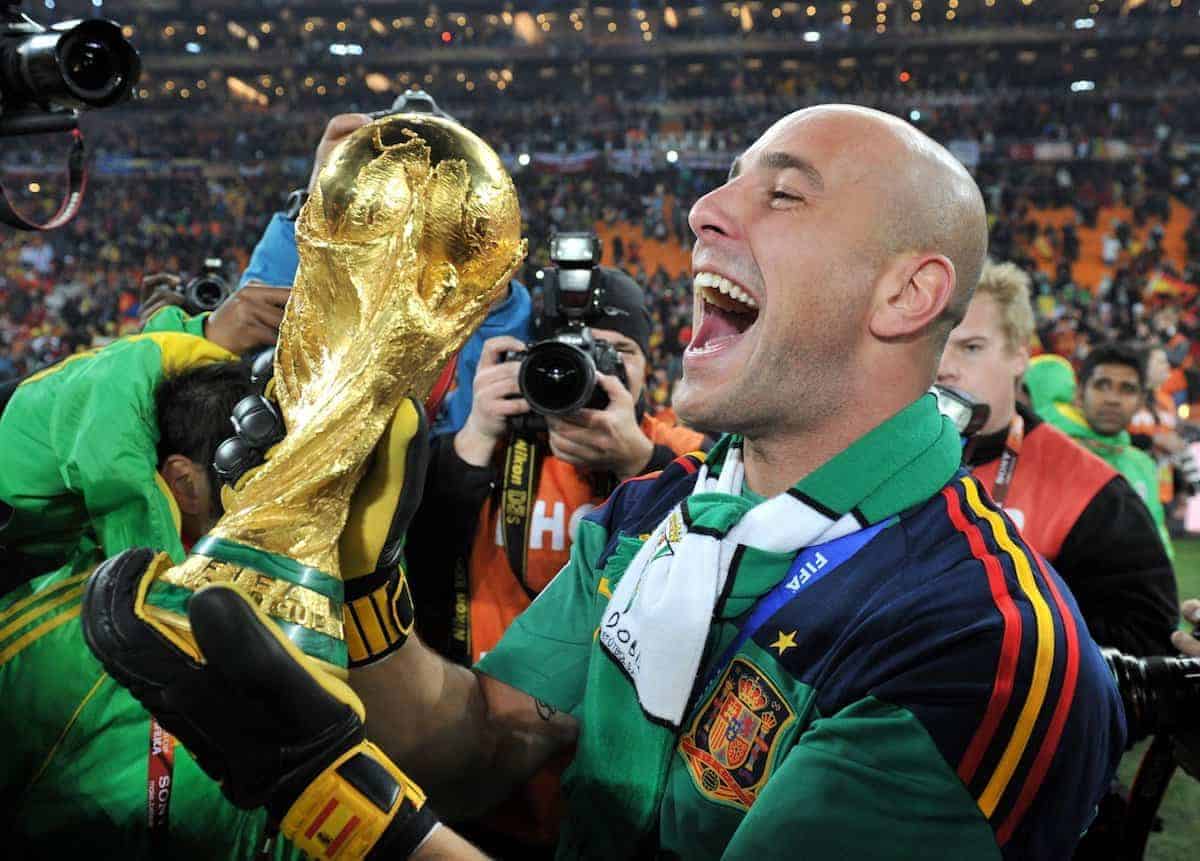 Expected Cost: Less than £3m
Age: 36
Position: Goalkeeper
---
A couple of goalkeeper options now, with Simon Mignolet likely to move on this summer.
The Reds will probably opt for an older goalkeeper rather than a promising youngster, given a host of talented teens and early 20s in the youth ranks.
Former Red Pepe Reina has recently been linked and he's as good an option as any, if Milan are willing to release him from his contract.
From previous experience and his time in the national team, we know Reina will very much take up the mantle of squad cheerleader, improving morale and boosting confidence of those who are making a difference on the pitch.
Fraser Forster (Southampton)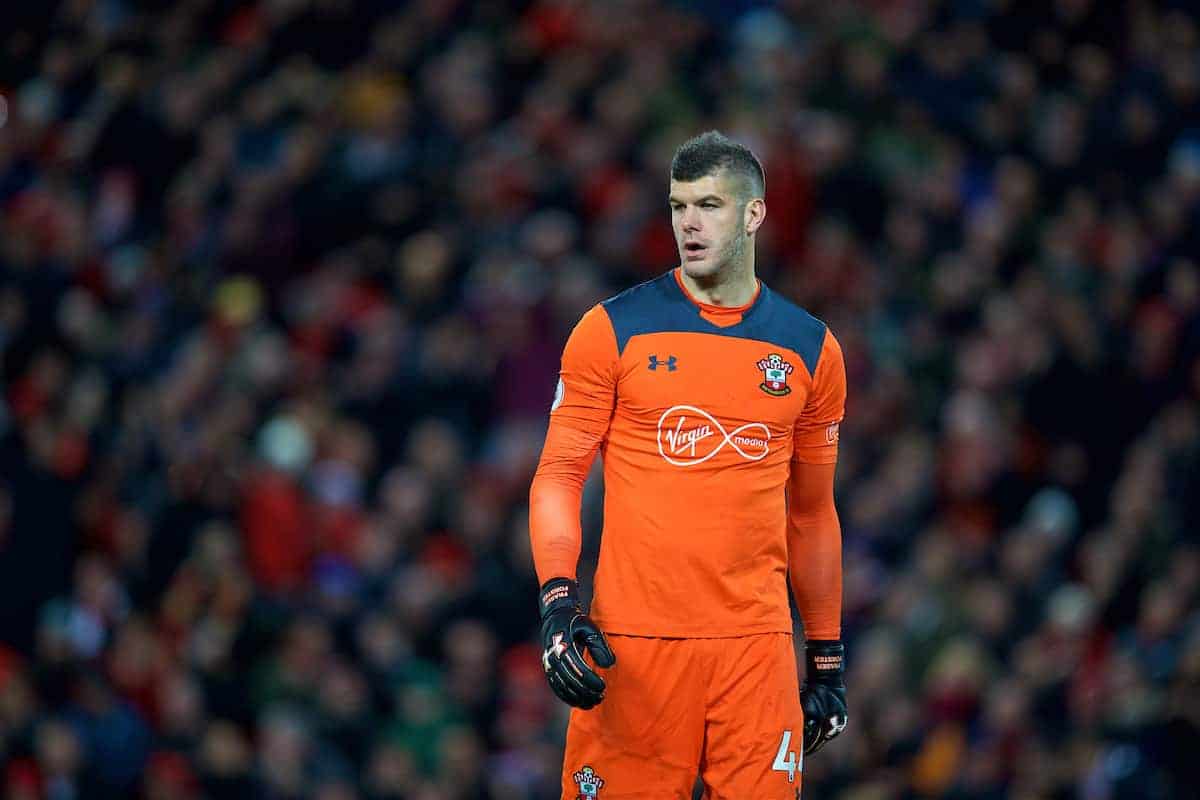 Expected Cost: Less than £10m
Age: 31
Position: Goalkeeper
---
Alternatively, looking closer to home might not be the worst idea. Fraser Forster has had an incredible fall from grace, going from Southampton's first-choice and an England No. 1 candidate…to third-choice at St. Mary's and all but forgotten elsewhere.
He's surely got to move on this summer after rejecting a loan to Turkey last year, playing just a single time for Saints since then with Angus Gunn and Alex McCarthy ahead of him. A low-cost deal is probable, perhaps even a loan, with just one obstacle: his wages.
Saints gave him a massive deal and they're likely to have to subsidise it when he moves on, so Liverpool would probably be playing around with whatever numbers earned and spared by Mignolet moving on.
Philip Billing (Huddersfield)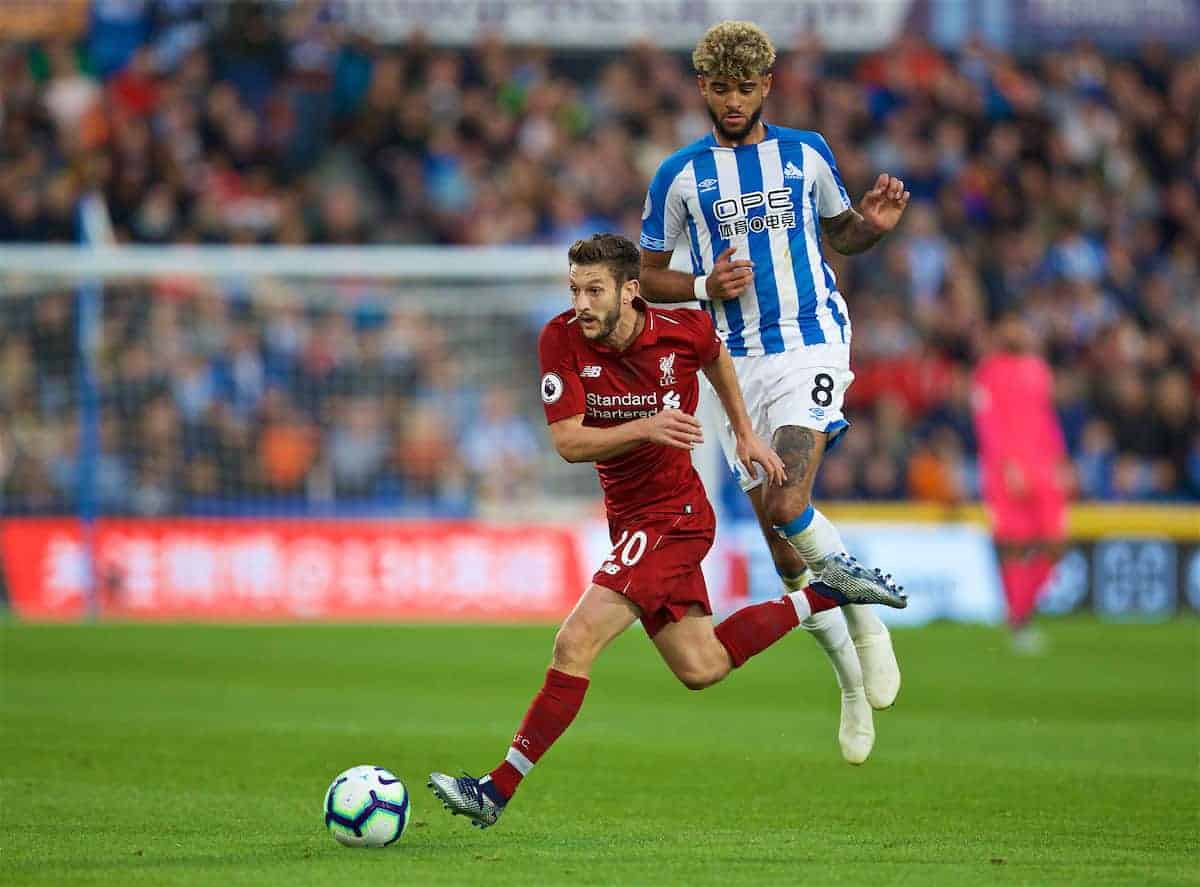 Expected Cost: Less than £10m
Age: 22
Position: Central midfielder
---
Now two observations from lower down the Premier League ladder, starting with Huddersfield midfielder Billing.
Naturally, the instinct at this point is to turn up the nose at relegation fodder and bottom-half staples, but if Andy Robertson's rise hasn't shown the need to focus on the individual rather than the name, nothing will.
Billing is formidable at his best: strong, quick across the ground, good at tackling, defensively resolute and still very young.
He's certain to leave this summer and only has one year on his deal after Huddersfield used their extension rights, simply to ensure they get a fee for him. Someone will be able to snare a potentially very good box-to-box midfielder here, given the right coaching and application.
DeAndre Yedlin (Newcastle)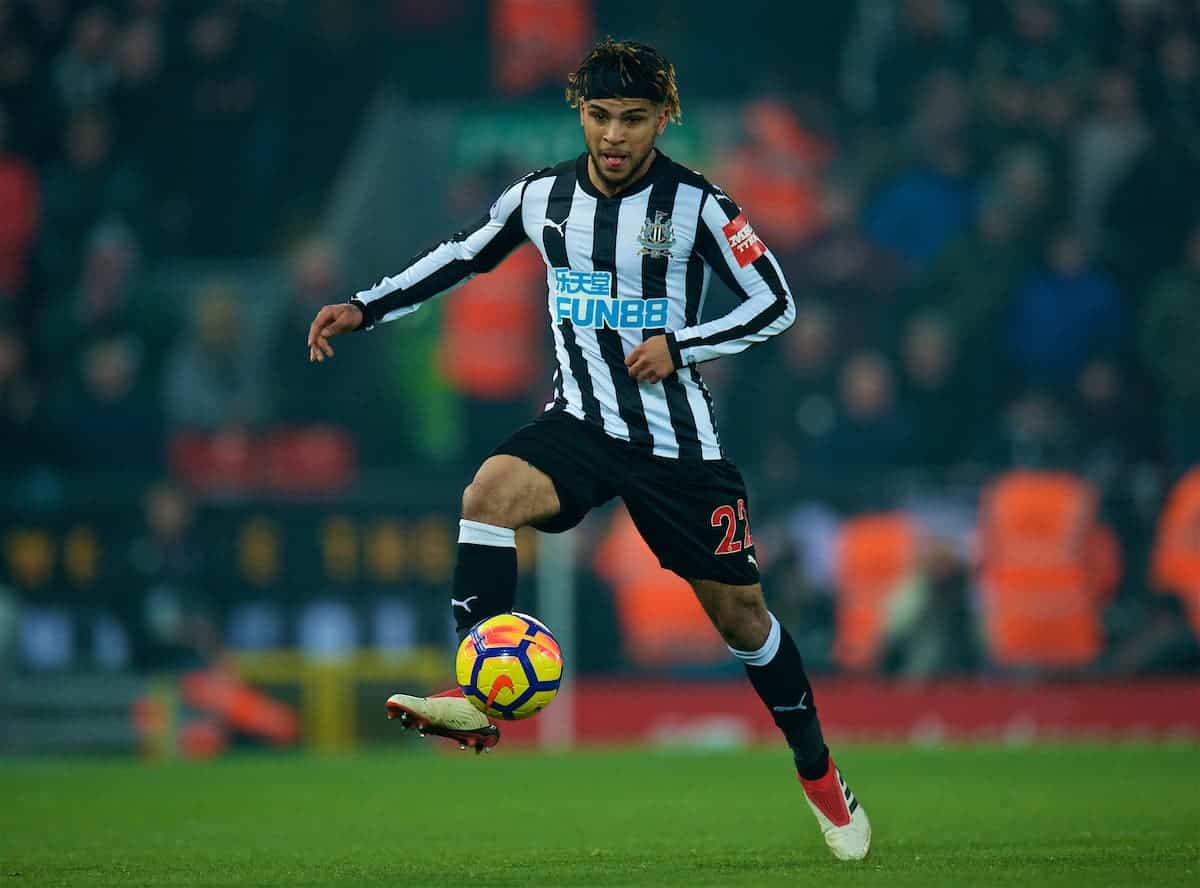 Expected Cost: Less than £15m
Age: 25
Position: Right-back, winger
---
Along the same lines, let's look at a key area the Reds simply must add to this summer: full-back cover. And not just cover, but someone who can operate in a similar way when the likes of Trent Alexander-Arnold is out.
Yedlin is incredibly quick and very much an attack-minded full-back, usually used as an actual wing-back by Rafa Benitez in Newcastle's back five. Of course he doesn't post the numbers that Trent does—his team don't have the ball anywhere near as much and the forwards aren't as good—but as an outlet he performs a similar function.
Given time under Klopp and his coaches to further learn the off-the-ball movements required—he's absolutely a back-up here, so no need to play him early in the season—and he's a reasonable option to play second-fiddle to Trent, rather than looking to a slower or out-of-position alternative in the squad. Yedlin has a history as a winger, too.
Martin Odegaard (Real Madrid)
https://www.youtube.com/watch?v=vNo7E_Wh1tk
Expected Cost: Around £15m
Age: 20
Position: Attacking midfielder, right winger
---
Finally, a player who will be priced around our self-imposed limit, but for who the ceiling is far above most others on the list, perhaps even Rabiot.
You'll remember Odegaard from his European tour which included a stop at Liverpool in 2014/15, before he eventually signed for Real Madrid. Now 20, he's still there, but has been on loan in the Dutch Eredivisie the past couple of years. Guess what? Left alone, out the media spotlight, his talent has blossomed.
This term the only player in the league with more key passes per game was Hakim Ziyech, while only Ziyech and Ajax team-mate Dusan Tadic recorded more assists.
Odegaard played mostly from the right for Vitesse, but also centrally at times, and the suggestion is that Ajax want him this summer to begin rebuilding after the expected exodus. It's not a surprise, nor a coincidence.
Another team could make the move now and snare him for around the £15m mark (Ajax have been linked with a loan with a view to an €18m deal) to continue his development…or wait another couple of seasons and pay three times the amount as he becomes a star in the post-de Jong/de Ligt/van de Beek era.