Liverpool are claimed to be among the clubs aiming to sign Werder Bremen striker Max Kruse on a free transfer this summer, which would suit Jurgen Klopp.
The Reds are reportedly in the market for two positions ahead of the 2019/20 campaign, with replacements for the departing Alberto Moreno and Daniel Sturridge a priority.
Neither hold down a key role under Klopp, but regardless have proved important squad players throughout the manager's tenure at the club.
A potential deal for Lloyd Kelly broke down as the 20-year-old joined Bournemouth for £13 million, leaving Klopp to weigh up his options for an alternative for Moreno.
But few candidates have been mooted to fill Sturridge's shoes, as the striker prepares to leave Anfield permanently after six-and-a-half years.
According to German outlet Sport1, however, Liverpool are interested in Kruse, who has confirmed his intention of leaving Werder on the expiry of his contract in order to "search for a new challenge."
It is reported that, along with Bayern Munich—who are considering the 31-year-old as a possible backup for Robert Lewandowski—the Reds are "talking to" Kruse regarding a deal.
The Werder captain has direct criteria to fill in choosing his new club, with "[ambitions], coaches [and] city" all said to be central to his decision.
Sport1 stress that "for Kruse the whole package has to be right," however they also add that he is seeking a contract "in the higher single-digit million range."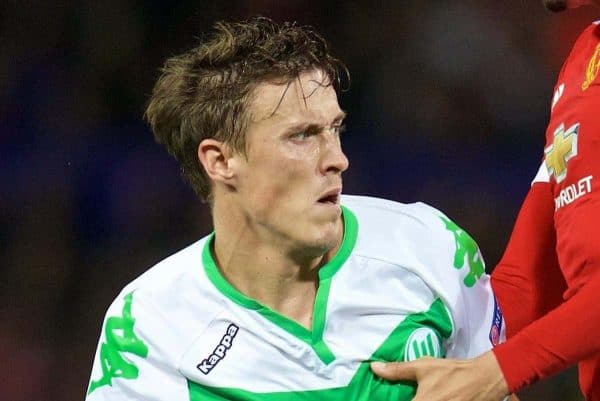 Losing Sturridge, who remains one of the club's highest earners, would free up a significant portion of the club's wage bill, though Kruse's demands remain to be seen.
A contract worth upwards of £100,000 a week, as suggested, could be considered out of the question for Liverpool, particularly if the Germany international is to serve as backup to Roberto Firmino.
But if a more sensible salary can be agreed, Kruse would provide Klopp with an ideal addition to his forwards ranks.
At 31, he may not fit the bill in terms of typical Liverpool signings, but as Sport1 explain he is "not a typical centre-forward," rather one who is able to drop deep, create and press as well as lead the line.
Kruse scored 12 goals and laid on 14 assists in 36 games in 2018/19, and he would make an excellent impact player given his experience.
Klopp is certainly aware of Kruse's talents, explaining in an interview in DAZN in April that Werder were among the six clubs enjoys watching the most—along with Borussia Dortmund, Mainz, Man City, Tottenham and Barcelona.