Liverpool's efforts to continue improving as a club has seen them invest in new methods of data analysis as the Reds push the boundaries in football.
It's no secret that the Anfield hierarchy places plenty of emphasis on tangible quantifiable evidence. That goes for match preparation, hiring of personnel and transfers, and likely also goes contributes toward decision-making in commercial aspects, too.
An article in the New York Times on Wednesday showcased how that approach has lent itself to helping the club improve in the transfer market, revealing to fans the work undertaken by Ian Graham, a key figure behind many signings.
But the discussion goes further than just who should be in Jurgen Klopp's team.
The same NYT article alludes to Liverpool being open not just to improving the way they approach and play the game now, but to entirely revolutionising it in the future.
And to do so, Liverpool have looked above and beyond the usual footballing characters employed at a training ground.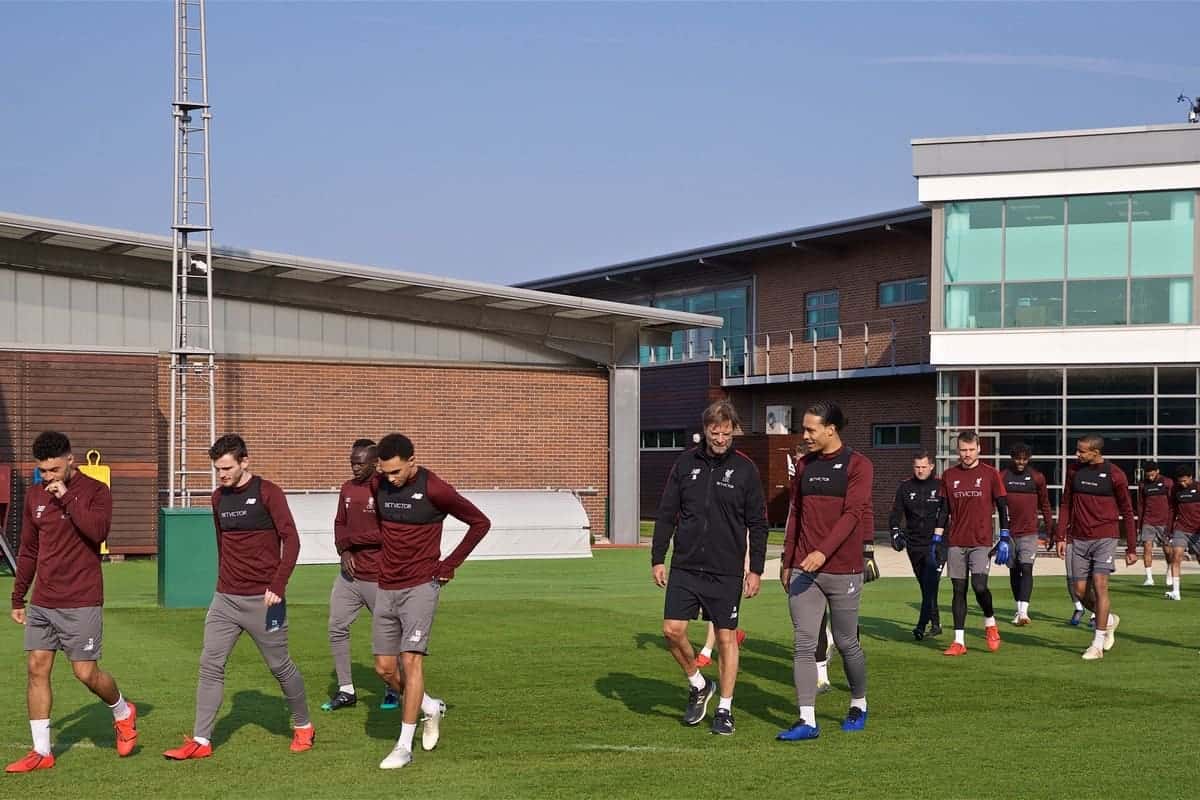 Also on Graham's team are astrophysicist Tim Waskett, math expert Dafydd Steele and the most recent acquisition, Will Spearman, who was a particle physicist at CERN.
Bruce Schoenfield, writing the NYT article, takes up the explanation of how these people, this thought process, would only have come together at Anfield in the football world.
"Another club might conceivably hire an analyst like Graham, or Steele, or Waskett, and maybe even Spearman. But it's almost impossible to imagine any but Liverpool hiring all of them."
That praise toward the Reds is coming from several angles of late, with the club hierarchy ever-more willing to look at smarter ways of working, in every regard.
And Daf, Waskett, and THE SPEARMAN. Ya'll think I'd be sucked in by the Naby bit, but This paragraph is probably my fav.

Liverpool are really, really, REALLY smart in ways most football teams are not right now. pic.twitter.com/9x1v2URx1T

— Ted Knutson (@mixedknuts) May 22, 2019
Spearman's work is not transfer-related, though.
He has a more rounded, futuristic-sounding approach to life at the club. Schoenfield's article explains further:
Spearman knows just enough about the sport, or just little enough, to try to change it. "We're just starting to ask the question, 'Why don't we try to play football in a slightly different way?'?" Graham explains.

Soccer is the sum of thousands of individual actions, but the only ones Graham's model can evaluate are the passes, shots and ball movements that are downloaded from the official play-by-play…By working to get the mathematical rendering closer to reflecting what actually happens on the field, recording not just that a defender kicked a pass to a midfielder but how hard it went and what happened when it was received, Spearman is looking to find a path through the fog.

Most of his time is spent creating a model that employs video tracking. It assigns numerical scores to everything that happens to everyone, even when the ball isn't involved.

That includes a fullback racing down the sideline, forcing a lone defender to choose between two players to cover, or a striker getting into position to receive a cross directly in front of the goalkeeper, even if the pass sails over his head — "every action, how much value it adds, how well it was performed," Spearman says. "Once you have that, you can start to create new approaches." One might be to script plays, like in the N.F.L., radically altering the nature of a game that has resisted change for more than a century.
It's comes across as a far-fetched idea, to imagine football played in such diligent, purposeful fashion—but in reality it's simply the next potential step.
The game has come a long way from pre-season runs down the beach for fitness, a couple of weeks before the first game of the new league campaign.
And Graham, Spearman and Co. are trying to ensure that at Liverpool, at least, it still has a lot further yet to travel down the path of improvement.