Mohamed Salah's all-round impact in leading Liverpool's attack has been revealed as he tops the Premier League charts for goal involvement in 2018/19.
The Egyptian forward was perceived by some to have not been as effective for the Reds this term, but while he may have seen his free-scoring debut campaign be out of reach, he still ended as the joint-top scorer in the top flight.
Along with Sadio Mane and Pierre-Emerick Aubameyang, Salah hit 22 league goals to share the golden boot—and statistics show that even without the aid of a handful of penalties, the No. 11 was still the most dangerous player in the Premier League.
Utilising data for expected goal involvement, Infogol show how Salah comfortably outstrips his nearest Premier League challengers.
In this instance, the xGI is each player's combined score for expected goals and expected assists, with penalty actions excluded.

Thus, Salah's place at the top of the scoring charts was entirely merited; even without the addition, of spot-kicks he was ahead of rivals Sergio Aguero and Aubameyang with an xG total of 18.1.
And in overall goal contribution terms, Salah was far and away the league's best performer, 4.4 xG ahead of Raheem Sterling.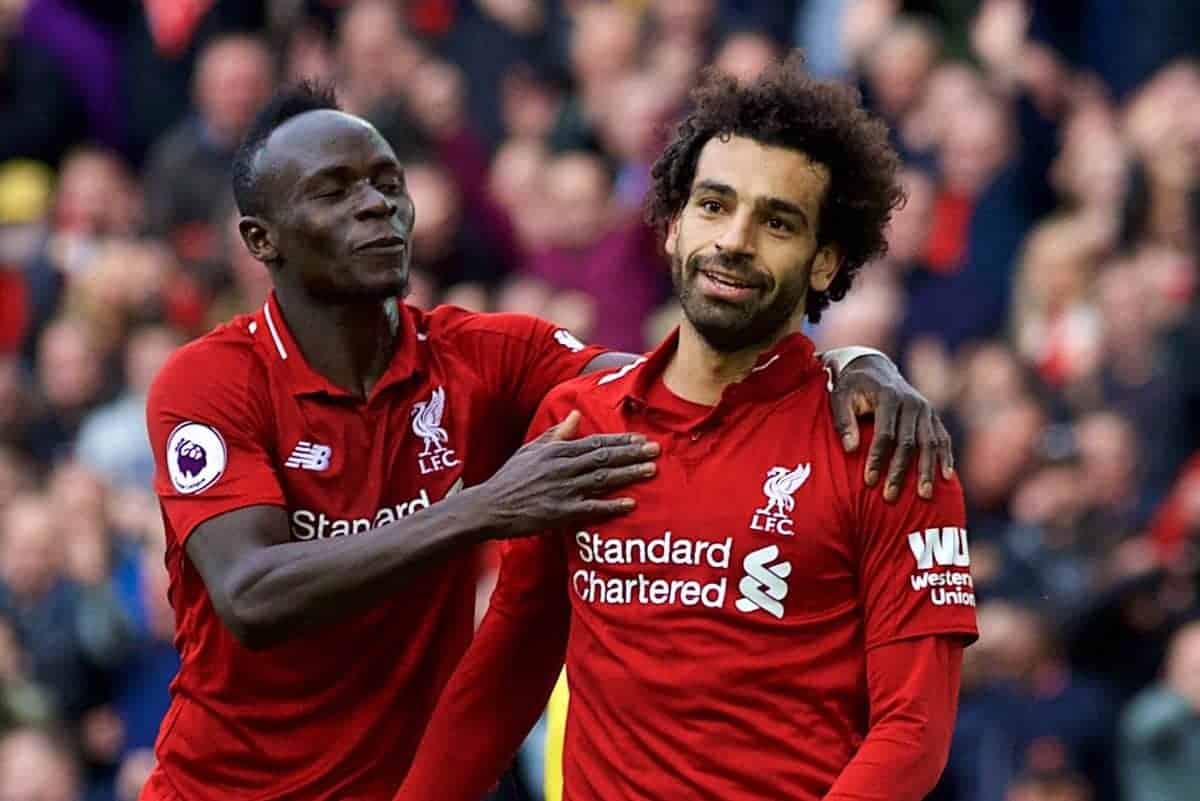 Sadio Mane's xG of just 15.2, meanwhile, highlights just how well he did to notch 22 goals—well above the average which might have been expected with the chances he was presented with.
Beyond the front three—Roberto Firmino's xGI of 18.0 sees him just outside the Premier League's top 10 and third in the Reds' squad behind Mane's 19.8—there's a noticeable drop-off.
Both full-backs of course feature prominently, thanks to their penchant for creating chances, and Trent Alexander-Arnold's 12 league assists came from an xA value of just 7.1.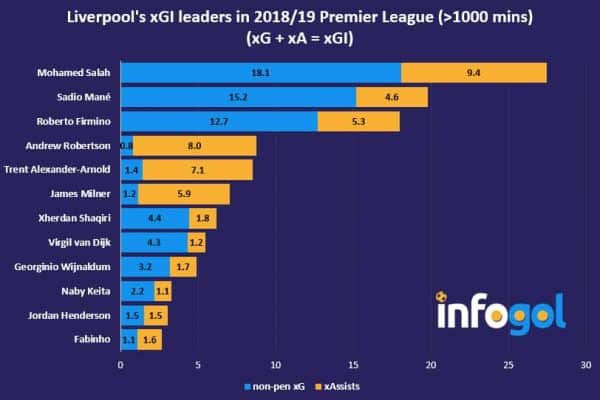 Again, though, the midfield options are noteworthy for perhaps the wrong reasons; a lack of real goal involvement too often, with Jordan Henderson's late-season surge in that regard pushing him into the Reds' top 11 and James Milner, often on set-piece duty, the pick of the bunch from the centre of the park.
It's a clear area of potential improvement for next season, while a few names in attack who have been linked with Liverpool also scored highly across other European leagues.
Timo Werner (19.4) ranked fifth in the Bundesliga, while Luka Jovic (16.5) was eighth for non-penalty xGI.
Bournemouth's Ryan Fraser (19.6) was seventh in the Premier League, just behind Mane, while it's interesting to note there was little difference between Salah's xGI of 27.5 and that of former Liverpool striker Luis Suarez (28.7), now at Barcelona.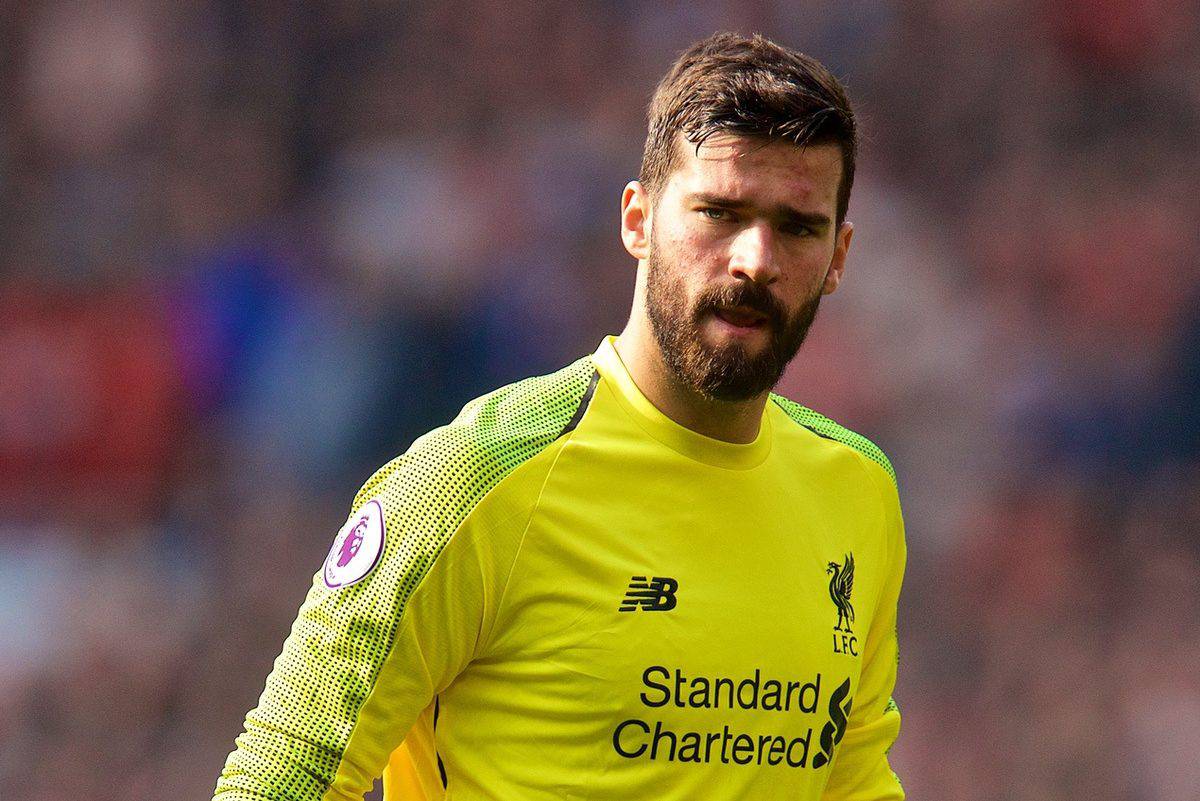 That's all well and good for the outfielders—but Alisson's excellent debut campaign on Merseyside is worthy of note, too. The golden gloves winner kept 21 clean sheets in 18/19.
Highlighting his impressive season, Infogol confirmed to This Is Anfield that utilising their xG2 model for goalkeepers, "an average goalkeeper would have conceded fewer goals than Alisson (22 non-own goals) just 2 per cent of the time."
Three Liverpool players made Infogol's team of the year, decided using xG stats and non-shot xG stats, including defensive actions and ball progression.
That trio was comprised of Salah, Alexander-Arnold and Virgil van Dijk, who won the PFA Players' Player of the Year award.